Great Stones Way
Explore the Great Stones Way at your own pace on a full-length self-guided walking holiday. Accommodation, luggage transfer and custom holiday pack included.
Great Stones Way
https://www.contours.co.uk/great-stones-way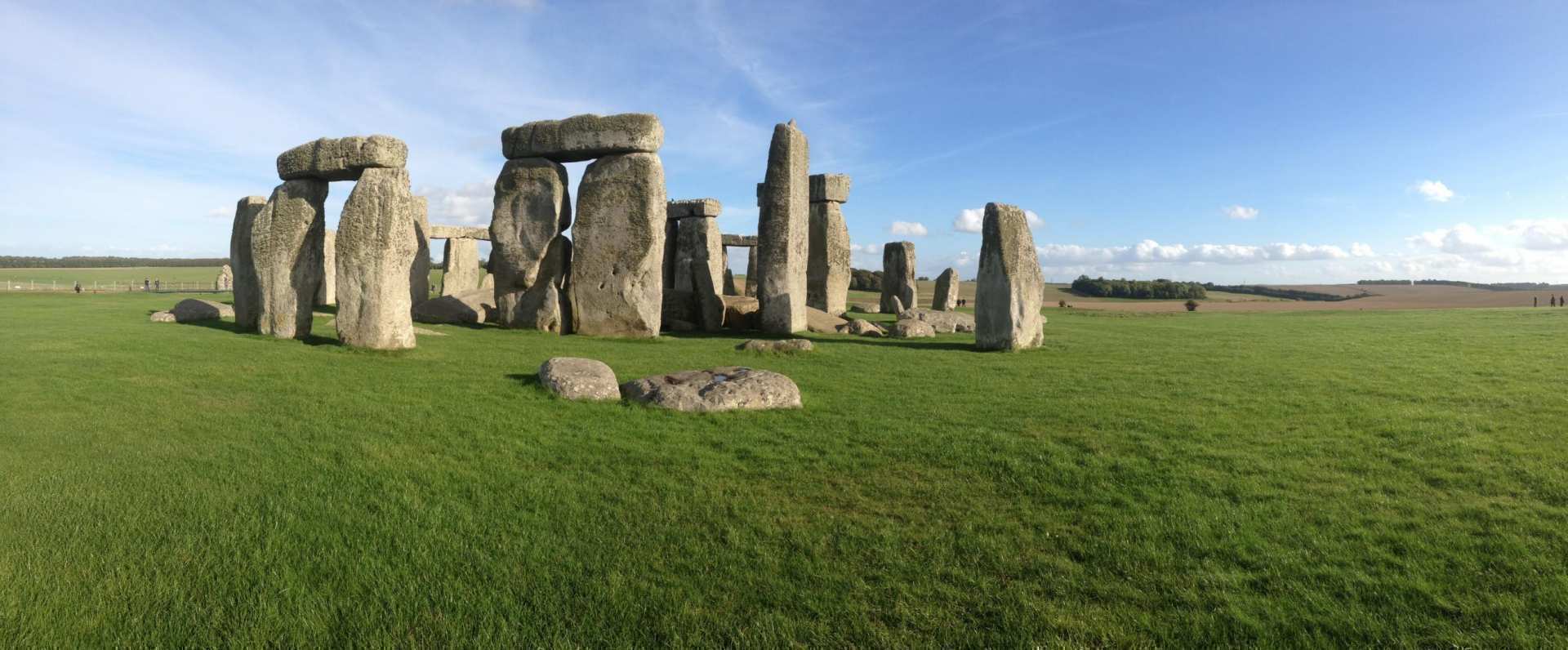 Great Stones Way
A walking holiday through the Wiltshire Downs, visiting the great stone henges of England.
4 to 7 nights
55 miles
Moderate to Demanding
From £410 per person
About this route
Chalk grassland is firm underfoot on this heritage trail, which links together Neolithic stone circles, Saxon earthworks, Norman churches and stunning views over the Alton Barnes White Horse. The Great Stones Way tours the Salisbury Plain and meanders alongside the River Avon, visiting thatched cottage hamlets and historic towns on its way.
Surround yourself in British history on a challenging weekend hike or a relaxed week-long ramble – this flexible trail allows for either.
Swindon to Salisbury
55 miles (88 km)
2nd January to 24th December
Visiting the stone circles of Avebury and Stonehenge, breath-taking World Heritage Sites.
Taking in the sweeping views across the Vale of Pewsey and Salisbury Plain.
Walking through Longstreet, surrounded by beautiful thatched cottages.
| Code | Tour | Duration | Price per person | |
| --- | --- | --- | --- | --- |
| GSW1 | From Swindon to Salisbury | 3 days walking | £410 | |
| GSW2 | From Swindon to Salisbury | 4 days walking | £515 | |
| GSW3 | From Swindon to Salisbury | 6 days walking | £720 | |
Itinerary
What's included?
Extra nights?
Tour facts
Route profile
Travel info
Weather
Start
Travel to Swindon where your first night's accommodation has been booked
Day 1
Swindon to Honey Street(L). 20.5 miles (33km)
Day 2
Honey Street(L) to Durrington/Bulford(T). 16.5 miles (26.5km)
Day 3
Durrington/Bulford(T) to Salisbury. 14 miles (22.5km)
Finish
Depart from Salisbury after breakfast
Your Itinerary
This itinerary lists our preferred overnight stops for this tour. Sometimes there may be a shortage of available accommodation in a preferred location, in which case we will transfer you from the trail to your accommodation and back again at no extra charge. Overnight stops marked with a (T) will always require transfers as standard.
Overnight stops marked with an (L) have very limited accommodation, and therefore more often than not will also require a transfer, particularly on bank holidays and weekends. We will use non-transfer accommodation wherever possible.
The daily mileages quoted are average trail miles only and do not include the distance from the trail to your accommodation. We do not expect you to have to travel more than a mile from the trail to your accommodation; should your accommodation be further than this, transfers will be provided as standard.
Below are the additional costs that may apply depending on your requirements. Dog-friendly tours are subject to a Daily Dog Charge, which will be listed below if applicable. Our standard prices per person are based upon two people sharing a room; if you are on your own, or are part of a group but require a room of your own, then the Solo Traveller or Single Supplements apply respectively:
A note about transfers
£60.00 per person / per night
£45.00 per person / per night
You can add rest days at any of the overnight stops:
£60.00 per person / per night
What's included?
4 nights' accommodation in en-suite rooms (where available) in selected B&B's, hotels, inns and guesthouses along the trail, or a short distance away via taxi provided at our expense.
Breakfast each day.
Door to door luggage transfer.
Maps with the route marked on and a guidebook or route notes describing the trail.
An information pack containing an itinerary, instructions on how to find your accommodation each night and a kit list.
Detailed travel instructions on how to get to the start of your holiday and back from the end of it.
Extra Nights & Rest Days
Book an extra night to delve deeper into local life on the Great Stones Way.
Salisbury's iconic cathedral houses an original 1215 Magna Carta. The city's medieval streets are a sightseeing treasure themselves, and it's easy to spend a day here simply wandering around the shops, cafes and restaurants.
You can add rest days at any of the overnight stops:
£60.00 per person / per night
Tour Facts
Total distance: 55 miles (88 km)
Duration: 4 nights, 3 days walking
Minimum daily distance: 14 miles (22.5 km)
Maximum daily distance: 20.5 miles (33 km)
Code: GSW1 Grade: Demanding
Season: 2nd January - 24th December
Start of holiday: Swindon
End of holiday: Salisbury
Route Profile

Travel Information
Useful information and travel links that will assist you in your plans to travel to the start of the holiday and back from the end of it are sent to you with your full tour pack. A summary is given below:

By Air - The most convenient major city and international airports are Bristol, Southampton and Cardiff.

By Rail - There is a rail station at the start of the trail (Swindon) and also at at the end of the trail (Salisbury).

By Bus - Various bus services run to Swindon and from Salisbury.

From London - Trains run from London Paddington station to Swindon.

Return To The Start - The easiest way to return to the start of the trail, is to take the train from Salisbury to Swindon.
Weather Information
To find out more about the weather forecast for your chosen holiday's general location, please see the following websites:
MetCheck - This website allows you to look up detailed weather information for specific locations as far as six months in advance.
Met Office - This website shows regional area forecasts a few days in advance, with a general UK forecast description of up to 30 days in advance.
Mountain Forecast - This website shows what the forecast is like up on specific hills and fells, and offers forecasts a few days in advance.
Customer reviews from the Great Stones Way
"Smooth. I liked that it was a bit challenging at times – e.g. it was more than a walk where we could just follow the signs, as in the Thames Path or Cotswold Way. So we did have to navigate and use the book and map. I liked that we weren't spoon fed but well supported to do the walk. The marked OS maps were enormously helpful - especially as this is not a very much walked route in comparison to some."

Ms Hart, UK
"It was a great holiday. We really enjoyed the extended time in the countryside and the sights along the way. Accommodations were first rate. The hikes were well structured and we spent many hours in places that were very remote and beautiful. We enjoyed the walk and it was really neat to find our luggage miraculously waiting for us at the end of the trail."

Mr Bolster, USA
"We enjoyed the week's walk very much and hope to do another next year."

Ms Eccles, Ireland
"All staff I interacted with were terrific."

Mr Adams, USA
"Good walk to get us back into the swing of walking."

Mr Day, UK
"We had an opportunity to walk through some small towns and English countryside that we probably would not have been able to see any other way, we got some exercise and "communed with nature", and having someone else move our bags from hotel to hotel was lovely. In fact, the luggage transfer was done flawlessly. Every one of the places we stayed was excellent in its own way."

Prof Kasman, USA
"Everything was very well organized. I have already recommended it to two friends which went on a holiday last year."

Mrs Franceschini, Italy
"The standard of our accommodations were very good. Excellent breakfast everywhere."

Miss Wallén, Sweden
"Very nice part of England, with great views along the way and interesting places to visit."

Mrs Kos, Norway