Contours Walking Holidays
Traverse the limetone hills of the Mendips from Uphill to Frome in 2-5 days, with maps, guidebooks, cosy accommodation and daily luggage transfers all included. Backed by Contours' 20+ years of experience, your worry-free walk will take you past Wookey Hole, Cheddar Gorge, and historic market towns.
Contours Walking Holidays
https://www.contours.co.uk/mendip-way-trail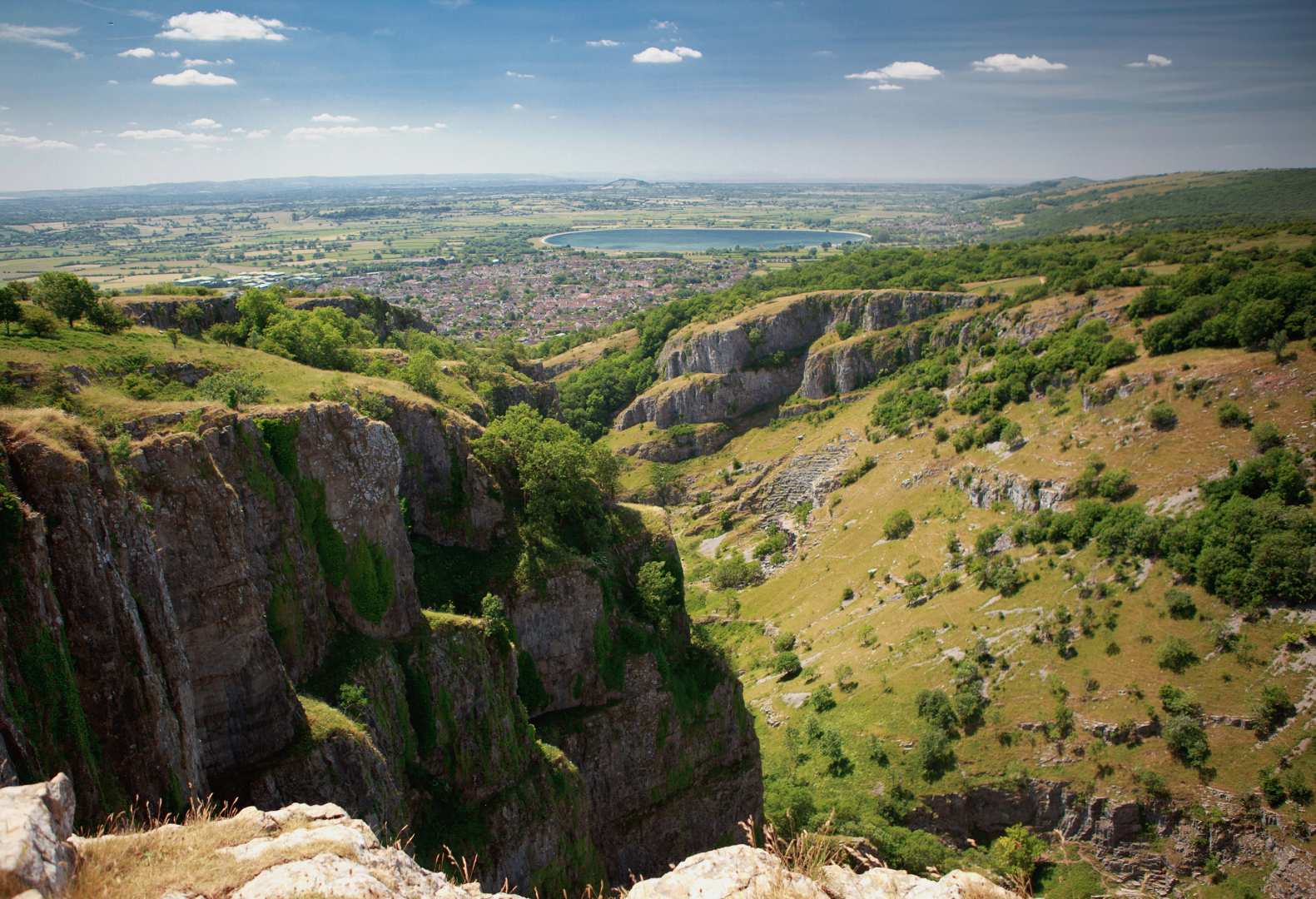 Mendip Way
A self-guided walking holiday from the Bristol Channel, travelling eastwards along the Mendip Hills.
3 to 7 nights
22-52 miles
Easy / Moderate to Demanding
From £290 per person
About the trail
The Mendip Way traverses the Mendip Hills from the Roman port of Uphill to the historic market town of Frome. The Mendips form a ridge of flat-topped limestone hills stretching eastwards from the Bristol Channel. The landscape, which has changed little in centuries, is an enchanting mix of broad-backed hills, pastures enclosed by drystone walls, ancient woodland, mysterious caves and spectacular deep gorges.
The Mendip Way encounters Wookey Hole and the deep cut of Cheddar Gorge, as well as a selection of nature reserves, charming settlements and historic sites dating as far back as prehistoric times, making this a fascinating trail for walkers of all interests.
We offer multiple holiday options along this trail. If you wish to experience the entire trail, simply select the first option from the list below.
Customer reviews from the Mendip Way
"We had a great holiday on a fantastic walking route and enjoyed ourselves a lot."

Mr Zilliacus, Finland
"On the whole we had a very nice walking week."

Mrs Stumpel, Netherlands
"All walking holidays are delightful. This one was no exception."

Ms James, USA
"Wonderful landscape and accommodations were warm and welcoming. The luggage transport is very effective and works perfectly."

Ms Lehoux, France
"Great walk and nice accommodation in good locations."

Ms Scholer, UK
"An interesting route through a variety of landscapes."

Mr Brown, USA
"Great trek and good walking distances."

Mr Wheelock, UK