South Cotswold Walk
Experience the Southern Cotswolds at your own pace on a circular self-guided walking holiday. Accommodation, luggage transfer and custom holiday pack included.
South Cotswold Walk
https://www.contours.co.uk/south-cotswold-walk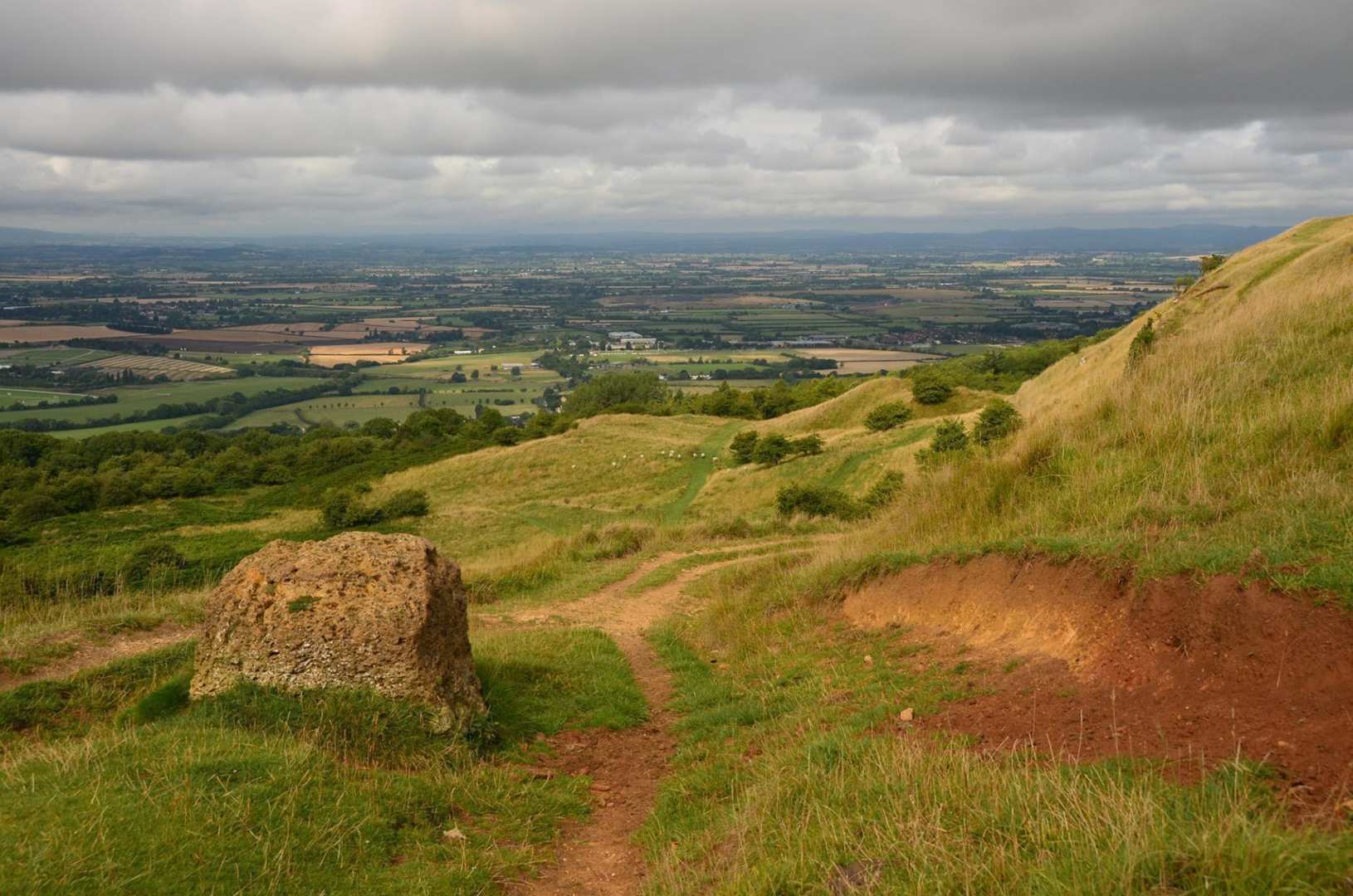 South Cotswold Walk
A pleasant walk from Winchcombe through the tranquil countryside of the southern Cotswolds.
7 to 13 nights
80 miles
Easy / Moderate to Moderate / Demanding
From £645 per person
About this route
This delightful circular walk through some of the least frequented parts of the Cotswolds begins in Winchcombe, and visits many attractive villages and delightful market towns nestled amongst the beautiful countryside. There are plenty of fascinating historical sites along the trail, including Belas Knap, one of the best-preserved Neolithic burial chambers In England, Sudeley Castle and its wonderful gardens, and Chedworth Roman Villa, with its outstanding mosaics.
The wonderful settlements and intriguing landmarks are complimented by a variety of scenery, including views of the Vale of Gloucester, the Black Mountains and Brecon Beacons, all seen from the Cotswold escarpment.
Circular trail beginning at Winchcombe
80 miles (128 km)
2nd January to 24th December
Discovering the many wonderful villages filled with charming cottages and surrounded by unspoilt countryside.
Visiting the marvellous Sudeley Castle in Winchcombe, complete with its beautiful gardens and roaming peacocks.
Exploring the wealth of history along the trail, including Neolithic burial chambers, fine churches and multiple listed buildings.
| Code | Tour | Duration | Price per person | |
| --- | --- | --- | --- | --- |
| SCOW1 | A circular trail beginning at Winchcombe | 6 days walking | £645 | |
| SCOW2 | A circular trail beginning at Winchcombe | 10 days walking | £1005 | |
| SCOW3 | A circular trail beginning at Winchcombe | 12 days walking | £1190 | |
Itinerary
What's included?
Extra nights?
Tour facts
Travel info
Weather
Start
Travel to Winchcombe where your first night's accommodation has been booked
Day 1
Winchcombe to Bourton-on-the-Water. 13 miles (21km)
Day 2
Bourton-on-the-Water to Northleach(T). 12.5 miles (20km)
Day 3
Northleach(T) to Cirencester. 14.5 miles (23km)
Day 4
Cirencester to Painswick. 15 miles (24km)
Day 5
Painswick to Cheltenham. 14 miles (22.5km)
Day 6
Cheltenham to Winchcombe. 11.5 miles (18.5km)
Finish
Depart from Winchcombe after breakfast
Your Itinerary
This itinerary lists our preferred overnight stops for this tour. Sometimes there may be a shortage of available accommodation in a preferred location, in which case we will transfer you from the trail to your accommodation and back again at no extra charge. Overnight stops marked with a (T) will always require transfers as standard.
Overnight stops marked with an (L) have very limited accommodation, and therefore more often than not will also require a transfer, particularly on bank holidays and weekends. We will use non-transfer accommodation wherever possible.
The daily mileages quoted are average trail miles only and do not include the distance from the trail to your accommodation. We do not expect you to have to travel more than a mile from the trail to your accommodation; should your accommodation be further than this, transfers will be provided as standard.
Below are the additional costs that may apply depending on your requirements. Dog-friendly tours are subject to a Daily Dog Charge, which will be listed below if applicable. Our standard prices per person are based upon two people sharing a room; if you are on your own, or are part of a group but require a room of your own, then the Solo Traveller or Single Supplements apply respectively:
A note about transfers
£45.00 per person / per night
£35.00 per person / per night
You can add rest days at any of the overnight stops:
£55.00 per person / per night
What's included?
7 nights' accommodation in en-suite rooms (where available) in selected B&B's, hotels, inns and guesthouses along the trail, or a short distance away via taxi provided at our expense.
Breakfast each day.
Door to door luggage transfer.
Maps with the route marked on and a guidebook or route notes describing the trail.
An information pack containing an itinerary, instructions on how to find your accommodation each night and a kit list.
Detailed travel instructions on how to get to the start of your holiday and back from the end of it.
Extra Nights & Rest Days
An extra night gives you the time to explore some of the villages and old market towns along the trail, catch up on writing postcards or simply to simply relax and give those weary legs a rest.
The lively village of Bouton-on-the-Water, with its many shops and attractions is another good choice for a rest day.
Cirencester, the 'Capital of the Cotswolds, is another good choice. It is a charming town with an endearing old-fashioned atmosphere that is dominated by one of the finest perpendicular churches in England.
The old wool town of Painswick with its ancient stone buildings dating from the 13th century is also a good choice.
Cheltenham, with its glorious Recency architecture and colourful municipal gardens, is a wonderful choice for a relaxing rest day.
Winchcombe is a charming small town with much to see and do. It has two or three inns, many attractive old Tudor houses, cottages with roses clambering over their porches and a fine church containing an altar cloth worked by Catherine of Aragon, Henry VIII's first wife. Forty-five grotesque gargoyles, each representing a local character from the 1460s, adorn its outer walls. Winchcombe is also a good base for exploring Sudeley Castle and its romantic gardens.
You can add rest days at any of the overnight stops:
£55.00 per person / per night
Tour Facts
Total distance: 80 miles (128 km)
Duration: 7 nights, 6 days walking
Minimum daily distance: 11.5 miles (18.5 km)
Maximum daily distance: 15 miles (24 km)
Code: SCOW1 Grade: Moderate / Demanding
Season: 2nd January - 24th December
Start of holiday: Winchcombe
End of holiday: Winchcombe
Travel Information
Useful information and travel links that will assist you in your plans to travel to the start of the holiday and back from the end of it are sent to you with your full tour pack. A summary is given below:

By Air - The most convenient major city and international airports are Birmingham and Bristol.

By Rail - The nearest rail stations to Winchcombe are either Cheltenham Spa (about 9.5 miles away) or Ashchurch for Tewkesbury (about 11 miles away).

By Bus - From/to Cheltenham Spa/ Ashchurch for Tewkesbury stations, you can reach Winchcombe by two buses Monday to Saturday only, but a taxi would be far more convenient/essential on Sunday.

From London - Trains run from London Paddington station to Cheltenham Spa. From there a taxi will be required to Winchcombe.

Return To The Start - The South Cotswold Walk is a circular tour beginning and ending in Winchcombe.
Weather Information
To find out more about the weather forecast for your chosen holiday's general location, please see the following websites:
MetCheck - This website allows you to look up detailed weather information for specific locations as far as six months in advance.
Met Office - This website shows regional area forecasts a few days in advance, with a general UK forecast description of up to 30 days in advance.
Mountain Forecast - This website shows what the forecast is like up on specific hills and fells, and offers forecasts a few days in advance.