Yoredale Way
Explore Yoredale Way at your own pace on a self-guided walking holiday along the River Ure. Accommodation, luggage transfer and custom holiday pack included
Yoredale Way
https://www.contours.co.uk/yoredale-way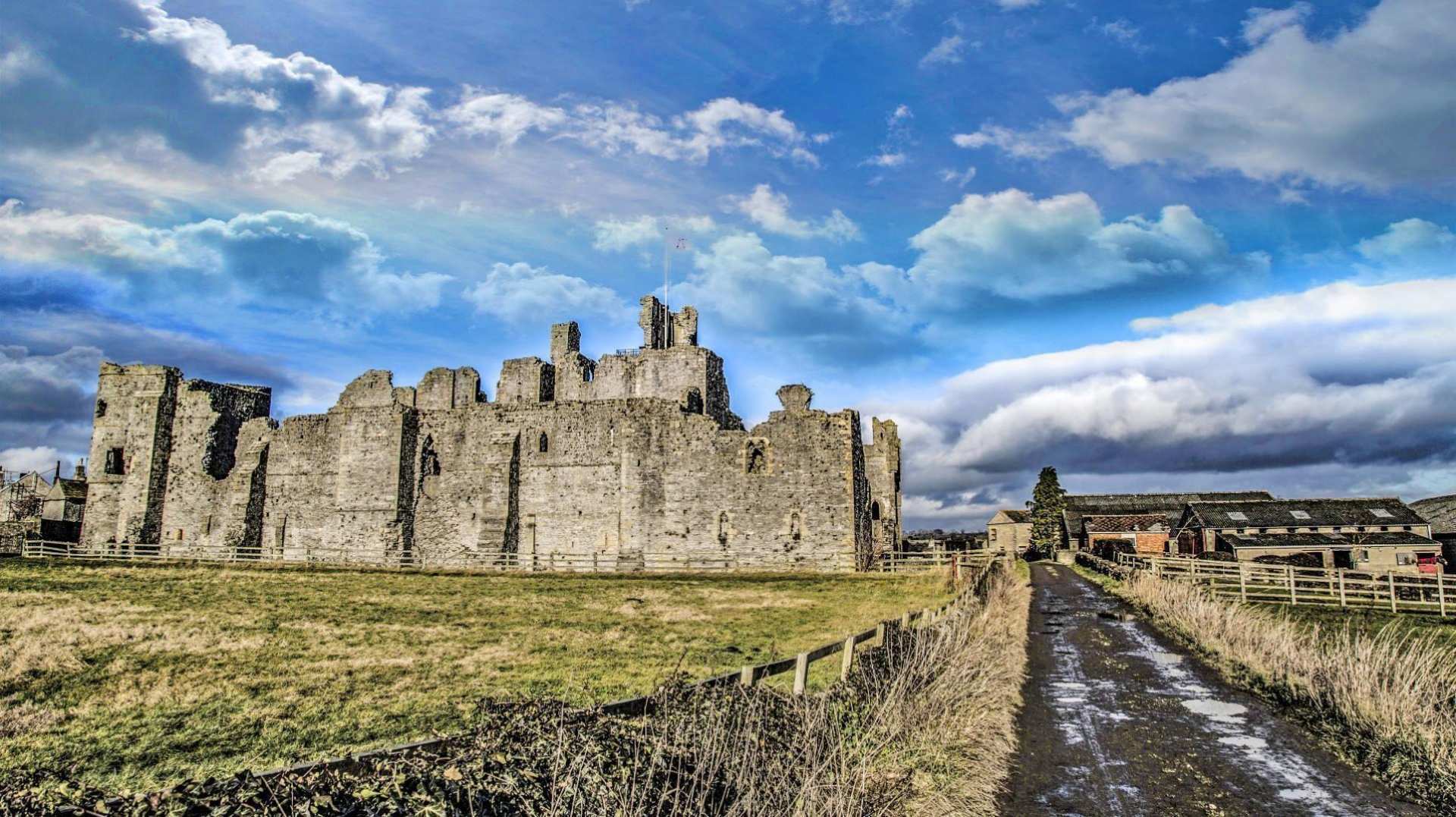 Yoredale Way
A walk from Kirkby Stephen to Boroughbridge alongside the River Ure in the Yorkshire Dales.
7 nights
74 miles
Moderate / Demanding
From £650 per person
About this route
New Trail for 2018!
The Yoredale Way follows the course of the River Ure from its source above Kirkby Stephen on the high fells in the Yorkshire Dales, all the way to the village of Boroughbridge. On its journey, the path runs through beautiful Wensleydale, utilising quiet riverside paths and passing through historic parklands and lush meadows.
As well as the beautiful scenery, this path also encounters a wealth of quaint little villages and beautiful parks belonging to various stately homes, meaning there is plenty to see and do along the way.
Although there are a couple of steep ascents along the path, the most challenging climbs can be avoided using low-level alternative tracks if desired, allowing weary walkers the chance to enjoy a steady meander through this wonderfully pleasant landscape.
Kirkby Stephen to Boroughbridge
74 miles (118 km)
2nd January to 24th December
Exploring the grand architecture on display in the city of Ripon, including its impressive great northern cathedral.
Visiting Pendragon Castle, Middleham Castle and Jervaulx Abbey along the route and learning about the area's history.
Marvelling at the spectacular Aysgarth Falls, one of the most popular beauty spots in Wensleydale.
| Code | Tour | Duration | Price per person | |
| --- | --- | --- | --- | --- |
| YW1 | From Kirkby Stephen to Boroughbridge | 6 days walking | £650 | |
Itinerary
What's included?
Extra nights?
Tour facts
Travel info
Weather
Start
Travel to Kirkby Stephen where your first night's accommodation has been booked
Day 1
Kirkby Stephen to Garsdale Head. 14.5 miles (23km)
Day 2
Garsdale Head to Askrigg. 12 miles (19km)
Day 3
Askrigg to Middleham. 15 miles (24km)
Day 4
Middleham to Masham. 11 miles (18km)
Day 5
Masham to Ripon. 13 miles (21km)
Day 6
Ripon to Boroughbridge. 8 miles (13km)
Finish
Depart from Boroughbridge after breakfast
Your Itinerary
This itinerary lists our preferred overnight stops for this tour. Sometimes there may be a shortage of available accommodation in a preferred location, in which case we will transfer you from the trail to your accommodation and back again at no extra charge. Overnight stops marked with a (T) will always require transfers as standard.
Overnight stops marked with an (L) have very limited accommodation, and therefore more often than not will also require a transfer, particularly on bank holidays and weekends. We will use non-transfer accommodation wherever possible.
The daily mileages quoted are average trail miles only and do not include the distance from the trail to your accommodation. We do not expect you to have to travel more than a mile from the trail to your accommodation; should your accommodation be further than this, transfers will be provided as standard.
Below are the additional costs that may apply depending on your requirements. Dog-friendly tours are subject to a Daily Dog Charge, which will be listed below if applicable. Our standard prices per person are based upon two people sharing a room; if you are on your own, or are part of a group but require a room of your own, then the Solo Traveller or Single Supplements apply respectively:
A note about transfers
£35.00 per person / per night
£25.00 per person / per night
You can add rest days at any of the overnight stops:
£50.00 per person / per night
What's included?
7 nights' accommodation in en-suite rooms (where available) in selected B&B's, hotels, inns and guesthouses along the trail, or a short distance away via taxi provided at our expense.
Breakfast each day.
Door to door luggage transfer.
Maps with the route marked on and a guidebook or route notes describing the trail.
An information pack containing an itinerary, instructions on how to find your accommodation each night and a kit list.
Detailed travel instructions on how to get to the start of your holiday and back from the end of it.
Extra Nights & Rest Days
As the Yoredale Way passes through the incredible Yorkshire Dales National Park, it can be tempting to want to stop and explore the various locations in order to get the most out of your walk. Here are some of our recommendations for where to spend an extra night or two.
The ancient market town of Kirkby Stephen is a good choice for an extra night?s stay. This traditional town is filled with historic buildings, welcoming eateries and interesting shops, with the surrounding pastoral landscapes adding to the town?s unique ambiance. St Stephen?s Church is a particularly interesting feature, with its unusual 'Bound Devil' figure waiting inside, while others would enjoy exploring the surrounding area and visiting the likes of Croglam Castle and Pendragon Castle, as well as the four nature reserves situated within five miles of the town. Kirkby Stephen also boasts 'Walkers are Welcome' status, and as such is fully stocked to help visitors all year round.
Alternatively, the quaint market town of Masham has a wealth of fascinating history that is worth taking the time to discover. There are earthworks, standing stones and even traces of a Roman marching camp here, as well as evidence of early cultivation techniques and a number of beautiful old buildings. As well as offering all of the facilities and services you could need, Masham is perfectly placed to allow exploration of the surrounding areas, including a range of walking paths that take in the amazing landscapes of the Yorkshire Dales and Moors.
Boroughbridge is another wonderful place in which to spend a rest day. This historic town lies on the banks of the River Ure and there are plenty of picturesque walks around the area. On the outskirts of the town are the intriguing 'Devil's Arrows'; three huge standing stones whose origins are shrouded in mystery. Within the town itself, you will find a thriving High Street filled with inviting cafes, shops, pubs and restaurants, as well as the fascinating Butter Market Museum sitting on the cobbled Hall Square. Equidistant between London and Edinburgh, Boroughbridge was once an important staging post, and as such the town?s traditional hospitality is still alive today.
You can add rest days at any of the overnight stops:
£50.00 per person / per night
Tour Facts
Total distance: 74 miles (118 km)
Duration: 7 nights, 6 days walking
Minimum daily distance: 8 miles (13 km)
Maximum daily distance: 15 miles (24 km)
Code: YW1 Grade: Moderate / Demanding
Season: 2nd January - 24th December
Start of holiday: Kirkby Stephen
End of holiday: Boroughbridge
Travel Information
Useful information and travel links that will assist you in your plans to travel to the start of the holiday and back from the end of it are sent to you with your full tour pack. A summary is given below:

By Air - The most convenient major city and international airports are Durham-Tees Valley, Leeds Bradford and Newcastle.

By Rail - There is a rail station at the start of the trail (Kirkby Stephen). The nearest rail station to the end of the trail (Boroughbridge) is at Knaresborough (about 7 miles away).

By Bus - Various bus services run to Kirkby Stephen and from Boroughbridge.

From London - Trains run from London Kings Cross and London Euston stations to Kirkby Stephen. From there a bus/taxi will be required into Kirkby Stephen.

Return To The Start - The easiest way to return to the start of the trail, is to take a bus/taxi from Boroughbridge to Knaresborough. From there trains run to Kirkby Stephen, where a bus/taxi will be required from Kirkby Stephen rail station into Kirkby Stephen.
Weather Information
To find out more about the weather forecast for your chosen holiday's general location, please see the following websites:
MetCheck - This website allows you to look up detailed weather information for specific locations as far as six months in advance.
Met Office - This website shows regional area forecasts a few days in advance, with a general UK forecast description of up to 30 days in advance.
Mountain Forecast - This website shows what the forecast is like up on specific hills and fells, and offers forecasts a few days in advance.