by Amy Johnson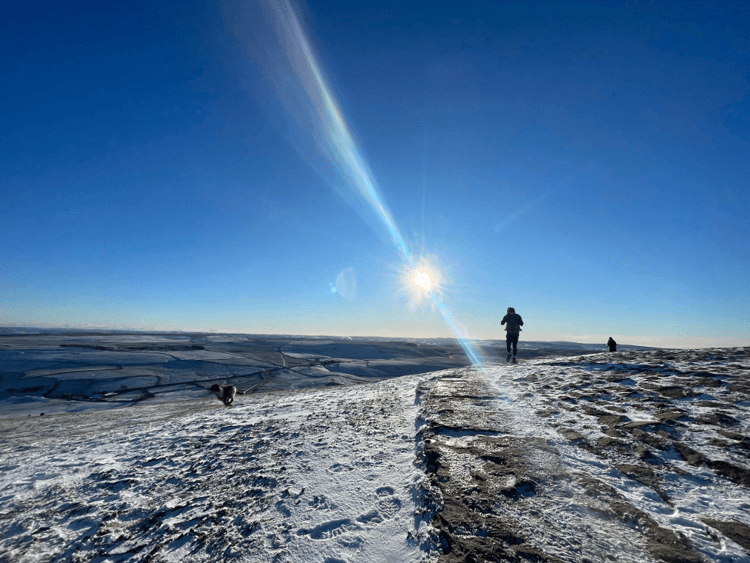 Hiking Mam Tor in the High Peak by Amy Johnson
Known for its breathtaking natural scenery and invigorating hiking trails, Mam Tor — also known as The Shivering Mountain — is undoubtedly one of the best walking spots for runners and hikers alike. With Castleton as one of its quaint surrounding villages, tourists from all over the world visit the isolated High Peak region to take in a slice of tranquil, historical, and picturesque rural England that Castleton and Mam Tor have to offer.
Home to cosy, traditional pubs and cottages, and an excellent taste of the British countryside, Castleton is a beautiful and quiet village with a population of 544 locals*. The village contains amenities that visitors can take advantage of during their stay here, such as shops, cafés, and B&Bs. More than just pretty views, Mam Tor and the High Peak are absolutely go-to spots when you embark on your journey into the Peak District.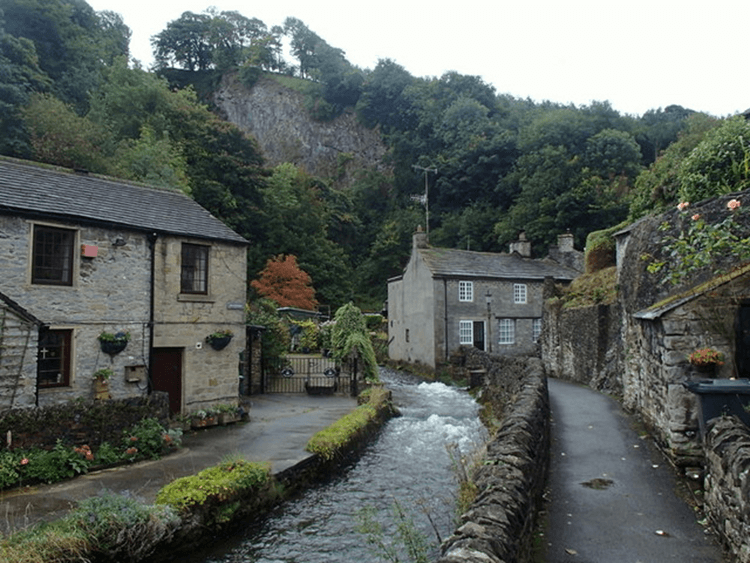 Village scene, Castleton, by Andrew Hill. Shared unaltered under a Creative Commons licence.
The Prehistoric History of Castleton and Mam Tor
Castleton and Mam Tor boast an incredible and vast history. Sitting above the villages of Castleton and Hope, Mam Tor was home to a Celtic settlement around 1200 BC. Mam Tor — which translates to Heights of the Mother, or Mother Hill — was used as both a working village and defence base before it became the popular walking destination and land for grazing livestock that it is today. In the 1086 'Domesday Book,' Castleton was referenced under the name Pechesers — which translates to Peak's Arse.
The ruins of Mam Tor's Celtic settlement can still be found at the summit today. The Celtic community that made a home on Mam Tor constructed 100 platforms around the hillside, where they built timber huts. Castleton's preservation of its history draws global visitors to the village year after year; remnants of the ancient site provide visitors with the eerie yet fascinating feeling that they are walking through time. The summit is surrounded by two ancient hill forts dating from the Bronze and Iron Age, making Mam Tor one of the earliest hill forts in the UK.
Running and Hiking the Mam Tor Trails
Now owned by The National Trust, Mam Tor combines the captivating history it preserves with the ideality and stunning views that tourists and avid walkers desire when they visit the Peak District. It has become one of the most popular and well-visited hiking spots in the Midlands, and it is not hard to see why.
The Castleton Mam Tor route is a satisfying six and a half miles and can be approached via many different routes and trails. In a short and moderately easy hike for both novice and amateur walkers, visitors can head up to the summit of Mam Tor directly, reducing the distance by parking in the Mam Nick National Trust Car Park, where a path leading straight to the summit can be found.
*This number may have changed since the writing of this blog post.

Amy Johnson is a writer who enjoys venturing in nature. Although passionate about fictional storytelling, Johnson has a background in content and blog writing, article writing, and environmental journalism. Find Amy on Instagram or read her sustainability blog.