Trail Archive
Contours Walking Holidays
Trail Archive
https://www.contours.co.uk/trail-archive
Archived Trails
As our business grows and develops, we sometimes remove a small number of walking trails from our roster that we feel do not meet our highest expectations. This could be due to a lack of quality accommodation along the trail, out-of-date route notes or guidebooks, or another reason that we think could prevent us from providing a fantastic holiday experience for you.
Below is a list of trails that we have archived over the years; at this time, they are not available. If you wish to book a walking holiday with us along one of these trails, please contact us and we will be happy to make alternative suggestions.
North of England
Coniston Water Round
Cumberland Way
East Lakes Short Break
Lake District Ale Trails (Rydal/Helvellyn/Grasmere/Threlkeld)
Furness Way
Peak District Cross Country Walk
Pride of the Peak Walk
Settle to Carlisle Way
Six Dales Trail
St Bega's Way
Swale Way
Teesdale Way
Ullswater Round
West Lakes Short Break
Westmorland Way
Windermere Way
Yoredale Way
Yorkshire Three Peaks
South of England
Cross-Cotswold Path
Dartmoor Way
Icknield Way
Shakespeare's Way
Wyche Way
Scotland
Arran Coastal Path
Cateran Trail
Dava Way
Loch Ness Round
Moray Coast Trail
Moray Way
Wales
Ireland
Dingle Way
Kerry Way
Wicklow Way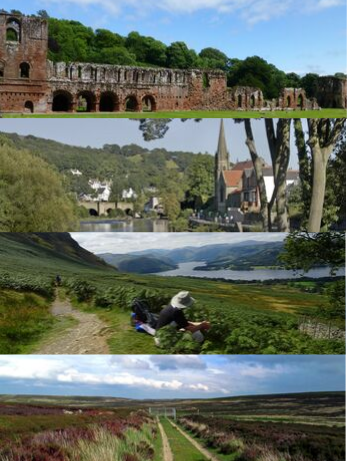 The trails listed below have been temporarily archived for 2022 pending reinspection. We will review these trails at the end of 2022 and determine whether or not to reinstate them. If you are interested in these trails, we will be happy to recommend alternatives, but at this time they are not available to book.

Ayrshire Coastal Path
Cornish Celtic Way
Great Stones Way
Greater Scottish Coast to Coast
Loch Lomond and Cowal Way
Mary Queen of Scots Way
Mendip Way
Mortimer Way
Peak District Boundary Walk
Reivers Way
Saints' Way
Scottish Coast to Coast
South Cotswold Walk
Southern Upland Way
Winchcombe Way