A Beginner's Guide to Walking Holidays
If you're new to long-distance walking and want to know how self-guided holidays work, read our beginner's guide.
A Beginner's Guide to Walking Holidays
https://www.contours.co.uk/new-walkers-guide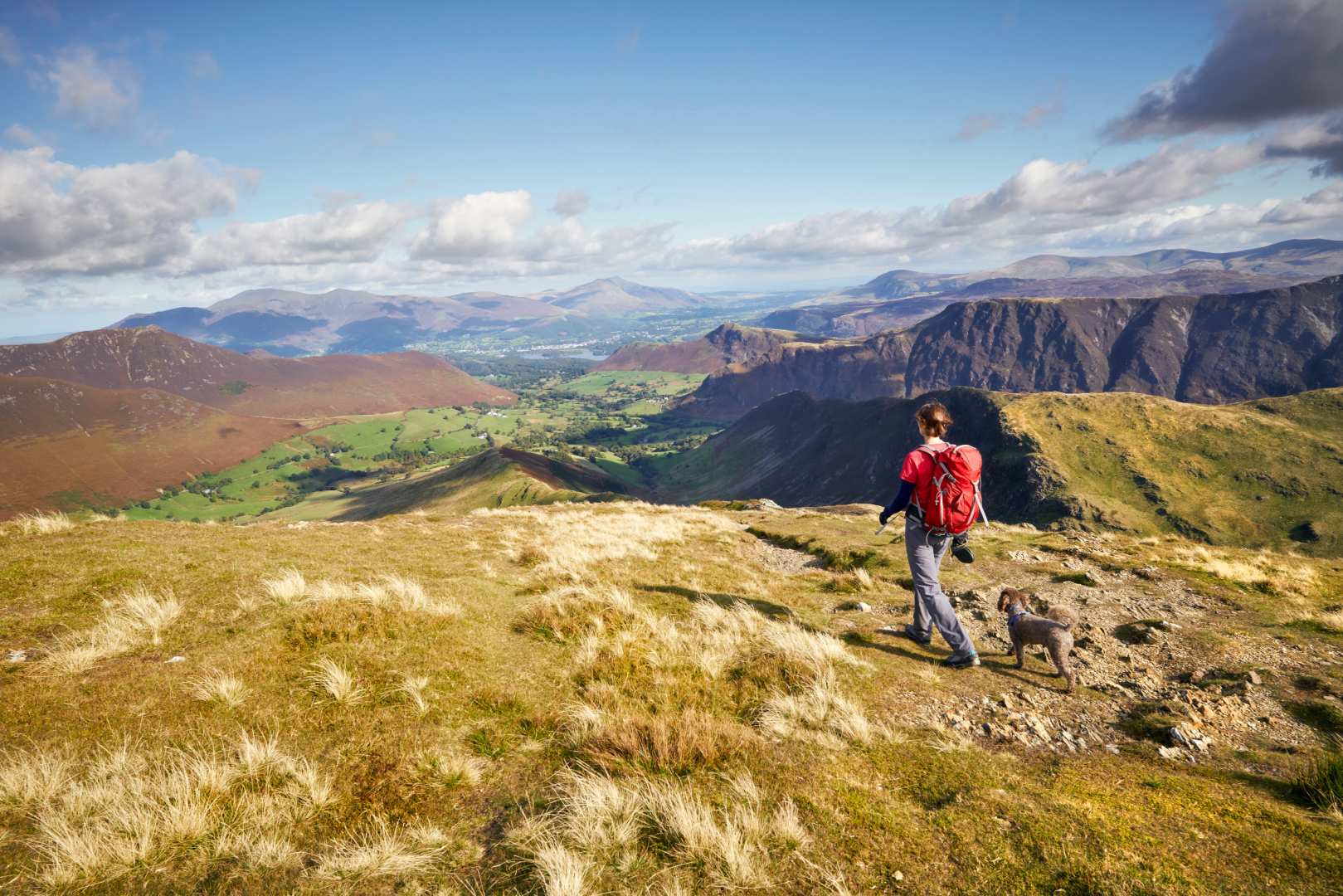 A beginners's guide to UK walking holidays
What to expect and our top first-time trails
How do self-guided walking holidays work?
1 Pick the ideal itinerary for your chosen route and receive your custom Holiday Pack four weeks before your tour begins. You'll use these directions, along with the maps supplied, to lead the way along the trail.
2 We'll carry your luggage for you — leave your bags at your accommodation and set out on waymarked footpaths through the UK countryside. Walk at your own pace, add detours as you please, and choose where to eat along the way.
3 Arrive at hand-picked accommodation each night, where you'll find your luggage waiting for you. Explore this new town and pick a place for dinner. Enjoy breakfast at your B&B the following morning.
What do Contours provide?
We tailor your itinerary. If there are changes you'd like to make to your tour, like staying somewhere for an extra night or walking only a portion of a route, let us know and we'll be happy to discuss your options with you.
We book your trip. We reserve all your overnight accommodation, breakfasts included, and arrange daily luggage transfers along with any lifts you might need to and from the trail.
We provide all the instructions required to lead your way through the countryside. Our custom holiday packs include maps and guidebooks, plus a bespoke information pack detailing your overnight stays and how to reach them from the trail. Our beginner-friendly holidays are generally well waymarked, meaning you'll have signposts and trail markers to follow as well.
We look out for you throughout. Our friendly office is open 9.00-17.30 British local time from Monday-Saturday, and we have a dedicated emergency line operated 24/7 so you can always get in touch. But most of all we know and are in touch with your accommodations, so in the event of any problems while you're out on your walk, we can resolve them before you even have to worry.
In short, we arrange everything you need to enjoy hiking a point-to-point trail, leaving all the flexibility required to make the walk your own. If a stress-free adventure sounds right for you, browse our holidays via our search page or holiday location map, or get in touch to see what Contours can arrange for you:
Great walking holidays for beginners
Short daily mileages
Explore a trail at a gentler pace on one of our itineraries with short daily mileages. These are ideal for really delving into a place, taking your time with meals and visiting tourist attractions along the way.
Circular routes
Make return travel easy by covering it all on foot. Our circular walking holidays finish where they started, enjoying a local area to the full along the way.
Stile-free holidays
You won't encounter any long, pronounced climbs or obstacles on our stile-free holidays. They're a great option if you're of reduced mobility or would like to avoid challenging terrain on your walk.
Bringing your dog
It would feel a little mean, wouldn't it, leaving your dog behind while you set out on the walk of a lifetime. Fortunately, there's no need: we're dog-mad here at Contours and have been providing dog-friendly walking holidays for two decades. We offer one of the widest ranges of long-distance dog walkies in the country. Book one of these dog-friendly trails and your dog will sleep with you in your hotel room each night, and we'll even ferry their luggage just like yours.
You can head over to our dog-friendly page for the full list of applicable trails and a run-through of everything we provide for your dog.