by Sue Talbot
Spanning 109 miles, the Cleveland Way National Trail is a famous long-distance footpath that offers breathtaking views, stunning landscapes and a unique experience of Yorkshire's natural beauty.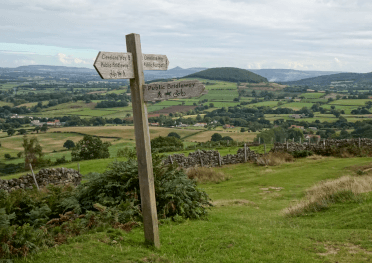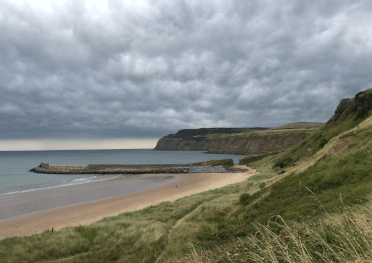 Stretching from Helmsley to Filey Brigg, this ancient trail weaves its way through a diverse range of environments, including wild moorlands, coastal cliffs, lush woodland and charming villages. Walking the Cleveland Way is not just about covering the distance; it's an opportunity to immerse yourself in history, culture and nature.
History on the Cleveland Way
Walking the Cleveland Way is like stepping back in time. The trail follows ancient paths, many of which date back to the Bronze Age, and it provides glimpses into the region's rich history.
Along the way, you'll encounter various historical landmarks and sites, such as the ruins of Rievaulx Abbey, which was once one of England's most powerful Cistercian monasteries. The Abbey's grandeur and the peacefulness of its surroundings evoke a sense of awe and curiosity about the past lives of those who resided there.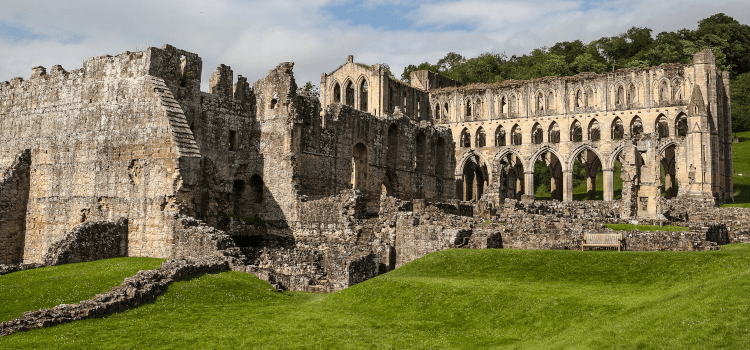 For those interested in archaeology, walking the Cleveland Way offers several opportunities to explore prehistoric sites. The trail passes by the famous Roseberry Topping, a distinctive hill that was once an important ceremonial site. Although the site was occupied in the Iron Age, an archaeological hoard from the Bronze Age that was discovered here can now be seen in Sheffield City Museum. Roseberry Topping has since become one of the most iconic landmarks of the North York Moors.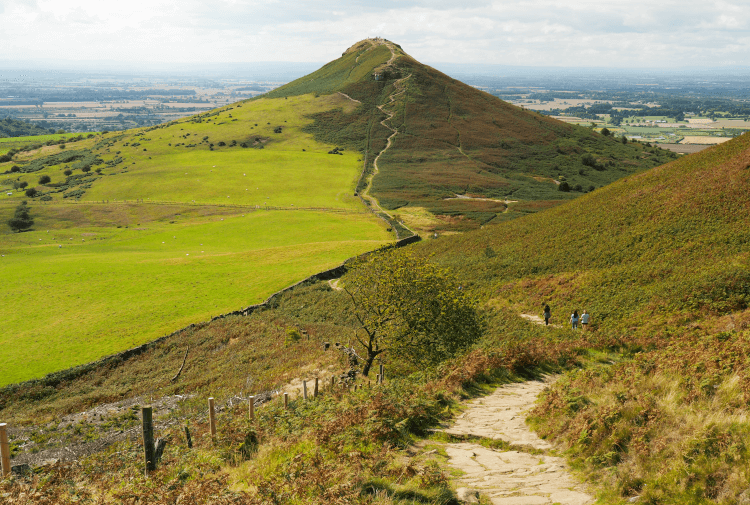 The Cleveland Way's Landscapes and Creatures
Nature enthusiasts will also be in their element along the Cleveland Way as the path cuts through the beautiful North York Moors National Park, with sweeping vistas of rugged moorlands, heather-clad hills and secluded valleys. This unique landscape is dotted with picturesque villages and stone hamlets, offering an insight into the region's rural charm.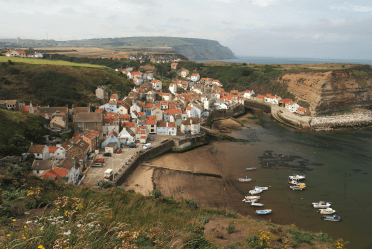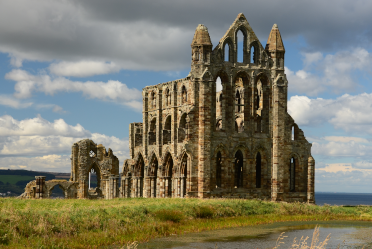 One of the highlights of the Cleveland Way is the dramatic coastal scenery. As the trail hugs the rugged cliffs, you're treated to stunning views of the North Sea crashing against the shore. The path passes by the colourful harbour village of Staithes, Robin Hood's Bay and Whitby.
Brimming with flora and fauna, The Cleveland Way allows for a deeper connection with the natural world. During spring, the moorlands burst into a vibrant tapestry of purple heather, while in autumn, the leaves turn fiery red and gold. Birds of prey soar in the sky, and if you're lucky, you may spot rare species, such as the red grouse or curlew.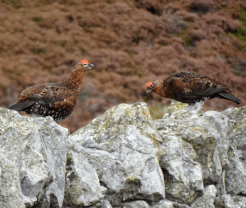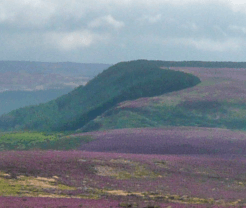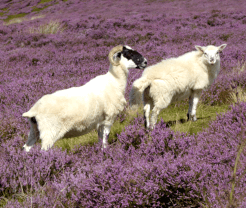 Walking the Cleveland Way isn't just a physical accomplishment but an opportunity for reflection and escape from the hustle and bustle of everyday life.
Sue Talbot is an adventure travel blogger and iPhone photographer who's often found hiking up the Lakeland fells or swimming in fairy pools. Her outdoor adventures and photographs can be found on her blog, Lifehop, and also her Lake District Lovers Facebook page.