By Benjamin Roughton
1. Don't let your 'friends' choose the pebble from St Bees beach (the one you'll be carrying across the country!)
There's a tradition amongst Coast to Coast hikers, and one that will surely confuse geologists scouring England's coasts in a few thousand years! Pick up a pebble from St Bee's beach, pop it in your pocket, and carry it along your 190+ mile adventure across the country. When you reach Robin Hood's Bay, throw it in the North Sea. It's a wonderful feeling, and you'll be sad to let it go when you do.
Just make sure your companions aren't choosing one for you!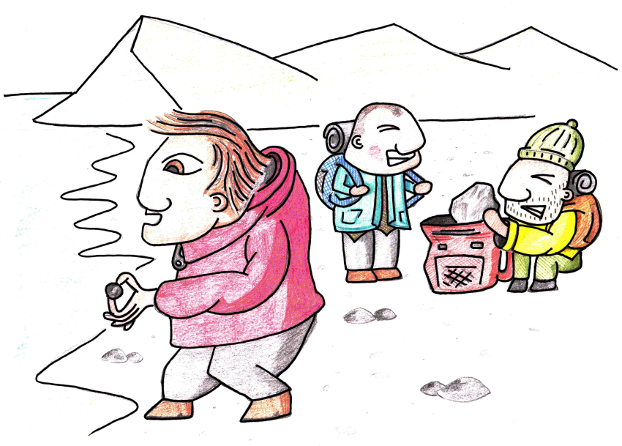 2. Don't use livestock as landmarks! I think that's a rock... no... that's a sheep.
Need I say more… parts of the walk get very bleak and featureless, and when you finally get your bearings right and identify landmarks, it makes those sections so much easier. It's when those 'landmarks' start moving… and making noises… and being woolly.
3. Every hill is an achievement! Even the tiddly little Dent Hill near Ennerdale Bridge (before the proper hills begin!)
The first day on the Coast to Coast is a triumph of different terrains – the rugged coastline against the Irish Sea, before you divert inland over the Cumbrian countryside. Between you and Ennerdale Bridge is an ascent called Dent Hill, and despite being only 352m high.
Tomorrow, we climb as high as 600m over to Honister Pass. Higher the next day, and you just wait till Kidsty Pike's 780m!
Regardless, every hill is an achievement, and they do say that positive thinking is always the way forward (not just the pubs promised at the end of the day).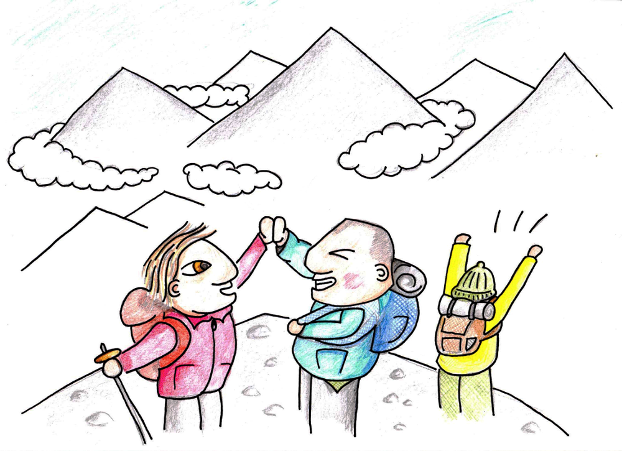 4. Grasmere gingerbread and other energy boosting delicacies
Kendal mint cake is a staple amongst hikers in the UK. A minty sugar-laden bar, and known as one of the first energy bars, it's great for topping up on sugars and energy whilst hiking. Even Edmund Hillary carried Kendal Mint Cake during their successful ascent of Everest.
For an alternative, swing by a small cottage near the church in Grasmere where Grasmere Gingerbread is made to its 1854 recipe. Sweet and spicy, cakey and biscuity, and a lovely treat for when you reach the top of Grisedale Hause the next day.
5. Keep an eye out for colourful wildlife, like the parrots at Kirkby Stephen.
The guidebooks and route notes praise the wonderful English countryside, asking you to keep your wits and look out for wildflowers, birds of prey, rare mammals and insects that may be hiding from sight. We were disappointed leaving the Lake District without seeing a single red squirrel, but ecstatic when arriving in Kirkby Stephen to see a red macaw perched on a chimney pot.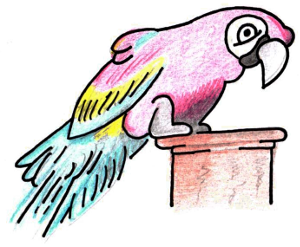 "Hey, is that a parrot up there?"
"Yes, it has been there a while."
"Why didn't you say anything?"
"If it had flown away, would you have believed me?"
6. Navigation skills are essential in case of poor visibility.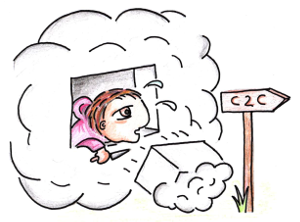 A dark early morning leaving Kirkby Stephen. Arriving at the Nine Standards Rigg, we had fog like treacle– so thick you could carve it with a knife. Never mind mistaking landmarks for sheep, we couldn't see our hands before our faces. That's when the compass proved its weight in gold as an invaluable tool to cross the bogs and moss of the moors above Keld.
7. The long flat.
There's a 23-mile section from Richmond to Ingleby Cross, where you leave the lush hills and valleys of Swaledale and enter a flat and long countryside over the Vale of Mowbray. Many knock this section… but I wonder why?
It was wonderful – a treat for the legs as you have no hills to conquer, with pleasant farmland paths and tracks. Farmers hang their crude and hand-painted signs to lead you in the right direction. A thoroughly rewarding day, especially when you leave Richmond, looking east. The ranges of the North Yorks Moors in the distance are your destination, at the foot of those hills.
8. Truly embracing Heartbeat country.
The Coast to Coast route passes a corner of the North Yorks Moors National Park famous for being the inspiration and location for Heartbeat, a TV show set in 1960s Yorkshire and filmed in this area. Whilst the bulk of the show was filmed in nearby Goathland, the village of Grosmont (with a traditional Victorian station and heritage railway) evokes a timeless corner of Yorkshire captured in the show.
Fans of the TV show, we cooed and awed when the legendary steam locomotive, the Sir Nigel Gresley, pulled up at the station the moment we stepped foot in the village, with conductors and old fashioned bobbies patrolling the street (almost as if we had wandered into a scene from the show).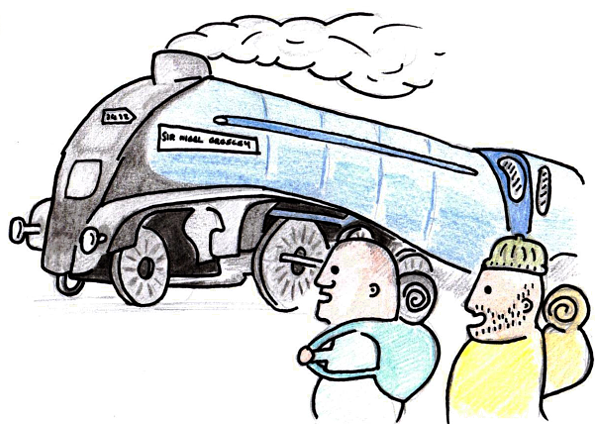 9. Saying goodbye to the pebble, and hello to Robin Hood's Bay.
My perfect pebble, all the way from St Bees, now sunken to the bottom of Robin Hood's Bay. Head back into the village for the delightful old pub at the waterfront, with the Coast to Coast sign proclaiming the end of the walk. Time to sink a well-earned drink too, but never to let go of the memories of a truly legendary hike.