by Sue Talbot
I love nothing more than exploring quaint villages and discovering hidden gems that encapsulate the essence of traditional English charm, with their thatched cottages, cobblestone streets and vibrant gardens. These are just a few of England's most beautiful villages that have captured my heart.
Grasmere, Lake District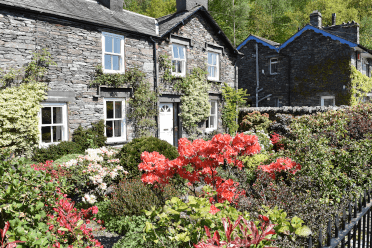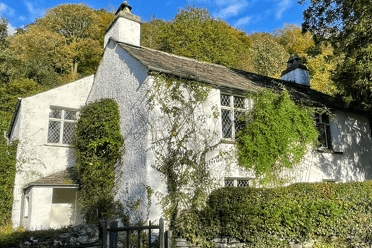 Grasmere is a picturesque village with literary heritage, nestled in the heart of the Lake District. Known for its unspoilt natural beauty, Grasmere has inspired nature lovers, poets and artists for centuries. The village is most famously associated with poet William Wordsworth, who lived in the area and penned many of his most famous works here.
The idyllic lake and its surrounding fells, combined with Rydal Water, forms one of my favourite waterside walks.
Port Isaac, Cornwall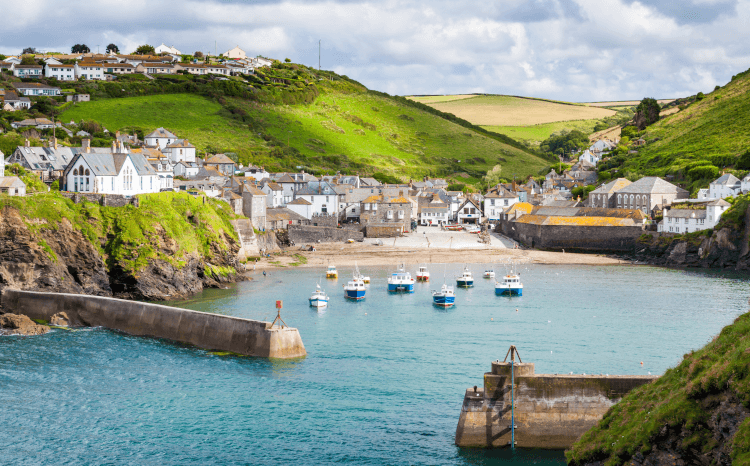 Teetering on rugged cliffs overlooking the Atlantic Ocean, the fishing village of Port Isaac exudes a timeless elegance. Its narrow, winding streets are lined with whitewashed cottages, adorned with colourful flowers, while fishing boats bob in the harbour below.
The village is not only renowned for its stunning views and coastal setting but also for being the filming location for the famous TV series "Doc Martin."
Clovelly, Devon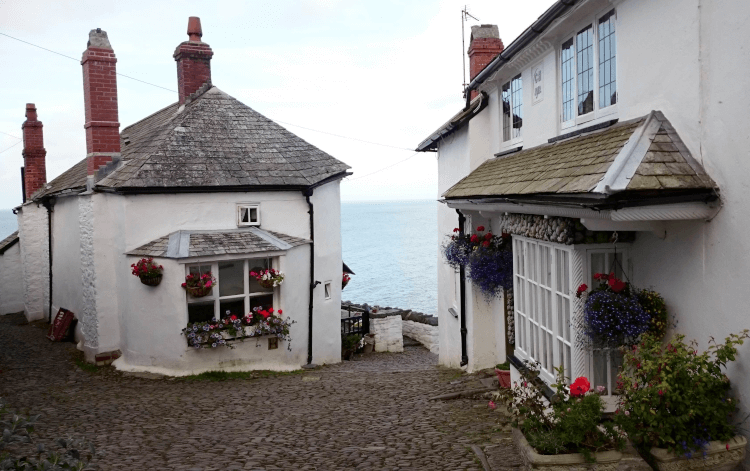 Clovelly is a harbour village where time seems to have stood still. Located on a steep hillside overlooking the Bristol Channel, this village has become popular with the yachting crowd.
As you wander through the cobbled streets, you feel as though you've stepped into a bygone era. Its whitewashed cottages, strewn with flowers, cascade down towards the harbour, creating a scene reminiscent of an old oil painting.
Bourton-on-the-Water, Gloucestershire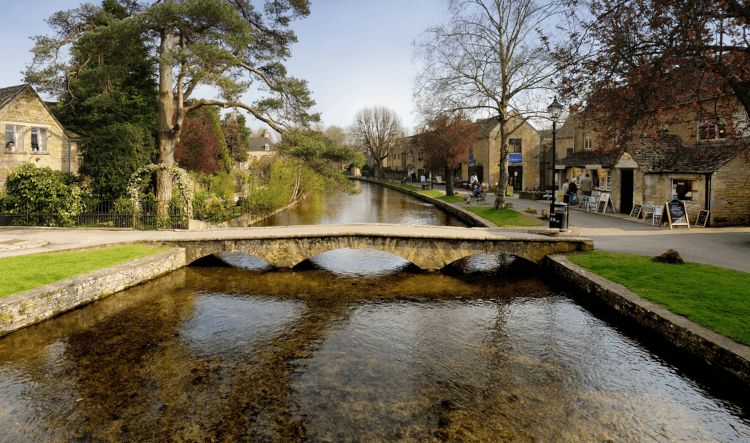 Often referred to as the "Venice of the Cotswolds," Bourton-on-the-Water is renowned for its riverside setting. The River Windrush meanders through the village and features several stone bridges that connect the winding footpaths. Immaculate gardens, stone cottages and the re-creation of a traditional English village green create a storybook backdrop.
Robin Hood's Bay, North Yorkshire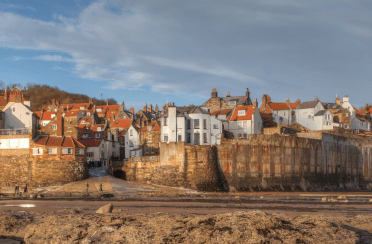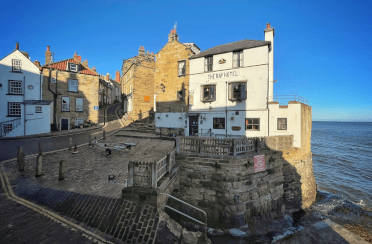 With its rich maritime history, Robin Hood's Bay was once a thriving fishing and smuggling hub. Today, you can explore the Bay's fascinating past through its historic sites, such as the Old Coastguard Station. Tucked into the North Yorkshire Coast, the tiny village is home to narrow streets, higgledy-piggledy cottages and stunning sea views.
The name of the village is derived from the legendary figure, Robin Hood, who was believed to have used the bay as a hiding place, and the folklore adds to its mystery and intrigue.
Bibury, Gloucestershire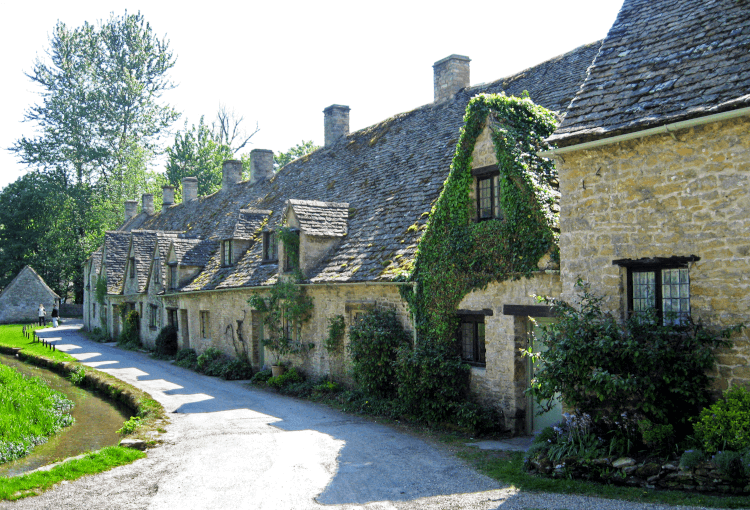 Nestled in the heart of the Cotswolds, Bibury is often referred to as the "prettiest village in England." Its timeless beauty is showcased along the banks of the River Coln, where the iconic Arlington Row cottages stand, displaying a perfect blend of rustic charm and architectural elegance. The surrounding meadows, filled with grazing sheep, provide a postcard-worthy backdrop that makes Bibury a paradise for nature lovers and photographers.
Castle Combe, Wiltshire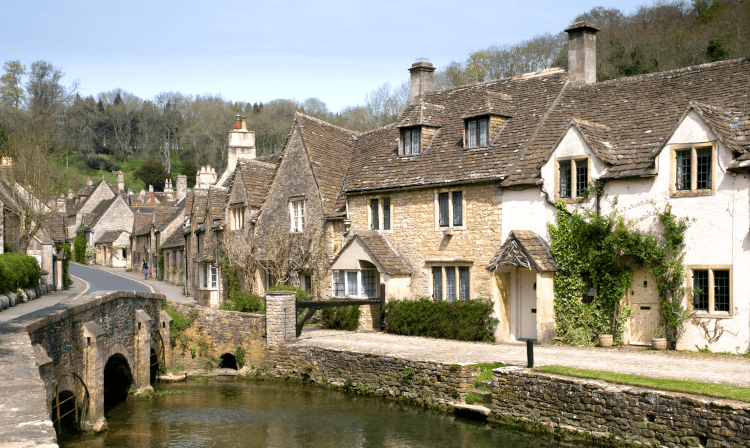 Arguably one of the most photographed villages in England, Castle Combe is characterised by its cottages made from warm, honey-coloured stone. This chocolate-box village is situated on the banks of the Bybrook River and is peppered with charming gardens, ancient church spires and meandering footpaths. The peaceful ambience and well-preserved historic buildings make it a favourite filming location for period dramas.
Sue Talbot is an adventure travel blogger and iPhone photographer who's often found hiking up the Lakeland fells or swimming in fairy pools. Her outdoor adventures and photographs can be found on her blog, Lifehop, and also her Lake District Lovers Facebook page.