Contours Walking Holidays
Follow the chalk ridge of the North Downs through historic countryside on a 2-12 day walk, with maps, cosy accommodation, and daily luggage transfers included.
Contours Walking Holidays
https://www.contours.co.uk/north-downs-way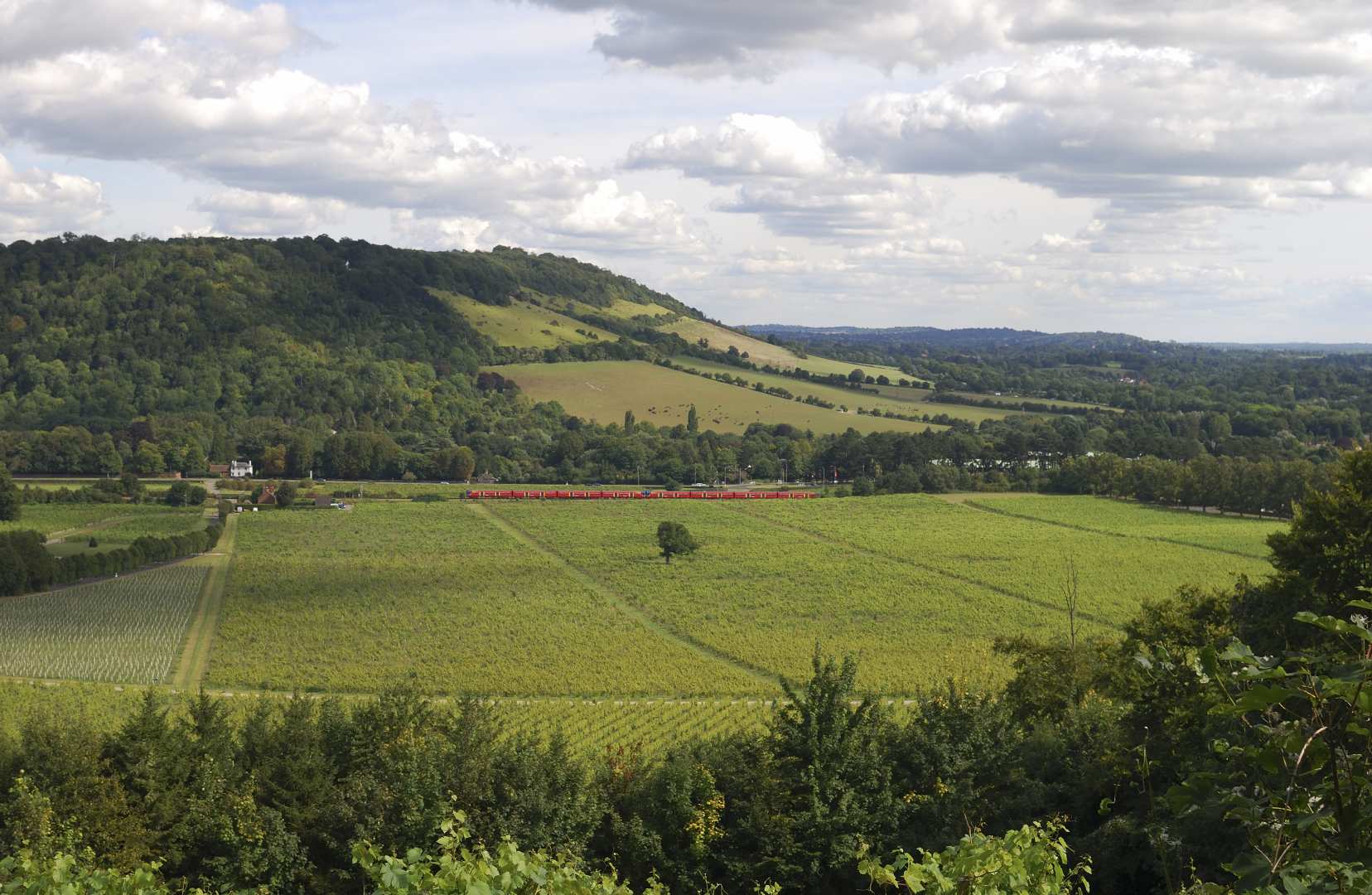 North Downs Way
A self-guided walking holiday through the Surrey Hills and Kent Downs, from Farnham to Dover.
3 to 14 nights
19-137 miles
Moderate to Demanding / Strenuous
From £370 per person
About the trail
The North Downs Way National Trail follows the long chalk ridge of the North Downs through some of the most scenic and historic countryside in England. It crosses downland, sandy heath, deciduous woodland, green pastures, apple orchards and vineyards. A section of the trail even slips onto the Pilgrim's Way, an ancient route followed by countless pilgrims on their way to pray at the shrine of Thomas Becket at Canterbury, immortalised in Chaucer's Canterbury Tales.
The route is full of other historic sites, from prehistoric long barrows to a Napoleonic fort, with eight castles and three cathedrals in the mix. The local settlements, too, show their years: spot impressive Tudor carvings, half-timbered houses, and flint-walled churches as you make your way to the white cliffs and seaside views at Dover.
We offer multiple holiday options along this trail. If you wish to experience the entire trail, simply select the first option from the list below.
Customer reviews from the North Downs Way
"Holiday full with sun and beautiful landscapes."

Mr Ischer, Switzerland
"It was perfect - corresponding to the advertisement!"

Mrs Schneider, Switzerland
"We realised the North Downs Way is one of the least challenging and scenic National Trails, but it was an enjoyable walk and no problems with the route or distance."

Mrs Oldham, UK
"The weather on the first day of walking from Canterbury to Shepherds Well was beautiful as was the route once we got into the countryside."

Mr Swallow, USA
"A very enjoyable route and accommodation."

Mr Lee, UK
"We felt cared for at each of the accommodations. The guidebook and maps were very helpful, the trail was usually well marked, and we never got lost."

Mr Hard, USA
"All in all, I enjoyed my walk and was so glad that it didn't rain. All 3 accommodations were very good, but the Oast B&B was exceptional."

Ms Stubblebine, USA
"It was surprising, and full of contrast and interest. We found the contrasts exhilarating. The logistics and support were excellent. Our favourite part of the route was watching planes at Gatwick from Leith Hill with a nightingale singing from the woods behind us; Crossing the Medway Bridge to Rochester; any of the downland scarp edges, and the holloways in the Surrey woods."

Rev Whittington, UK
"Lovely countryside with excellent waymarking. Great accommodation, everything we had hoped for."

Mrs Hoare, UK