by Rebecca Watkins
What is Slow Ways?
Slow Ways is a project that aims to connect every town and city in the UK via walking routes. To find the best, most efficient connecting paths, volunteers grade, survey and review each route. Slow Ways paths are varied in length and difficulty and require a number of checks before they count as a verified route.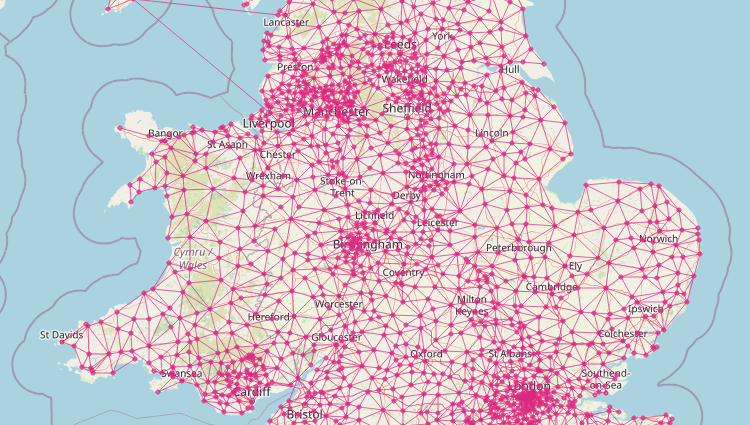 Getting involved
If you want to try a Slow Way for yourself, the website allows you to download the GPX file for your chosen route. With a GPX file opener extension on your browser, the route can be easily displayed on your desktop, which is helpful when deciding if the route is suitable for you.
Apps can also be useful tools in planning your route and navigating along the trail. When planning my walk from Darley Dale to Matlock, I used the Ordnance Survey Maps app. This allowed me to mark out the route using the GPX file I had downloaded from the Slow Ways website, which I then followed as I was walking.
Not only did the app reassure me that I was sticking to the route, it also provided additional information such as the distance of the walk and the time it took to complete, as well as the elevation along the way and my average walking speed. Other apps which are similar include Komoot and Outdoor Active.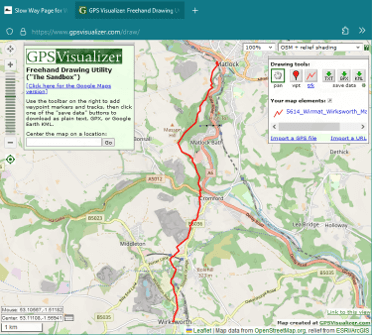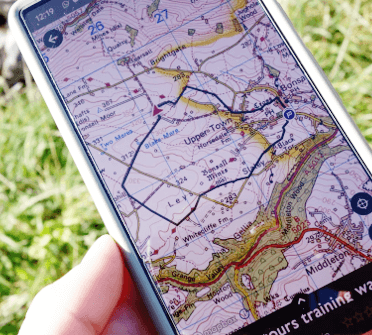 Why take part?
By cataloguing all the walkable connections between towns and cities, Slow Ways opens up opportunities to reduce your carbon footprint by walking instead of driving — travelling on foot is even kinder on the environment than public transport!
These well-researched approved walking routes allow you to walk with peace of mind: the Slow Ways website reports not just the length of each route but the type of walking it involves (e.g. road walking, narrow bridge walking etc) and if there are any obstacles you may want to avoid. By adding to the project by surveying and reviewing routes, you help offer these experiences to others.
These walks also provide an opportunity to appreciate nature and wildlife along the way, with every walk offering something unique. There are many physical, mental and environmental benefits that come from taking part in Slow Ways. They can be a great way to spend time with family, catch up with friends whilst on the go or spend time by yourself. Check out a previous blog post about Mindful Walking for methods to immerse yourself in your wander.
Contours Holidays take on Slow Ways
Rebecca: Darley Dale to Matlock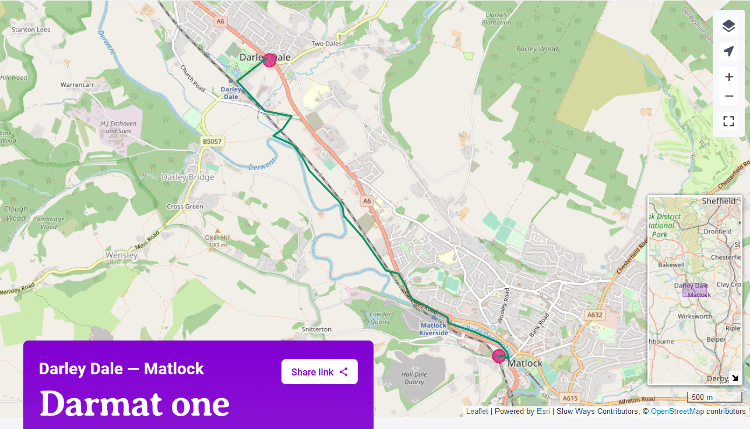 I chose to walk Darmat One, which connects Darley Dale to Matlock along the railway line. This route was approximately three miles long, mostly walking through fields and along gravel tracks.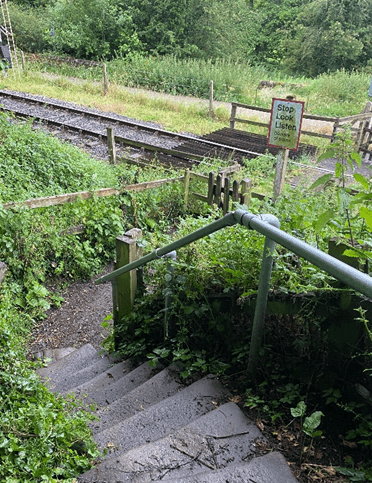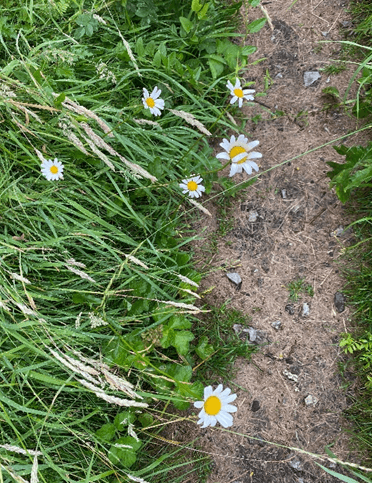 I encountered various obstacles along the way, including gates, stiles and bridges. It was also raining during my walk, meaning some parts were quite muddy.
Nonetheless, it was a calm, quiet walk, ideal for an early morning stroll, or as a commuting route to Matlock. You can find my survey of this route on the Slow Ways website.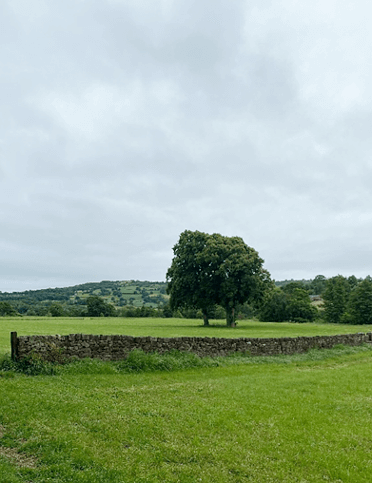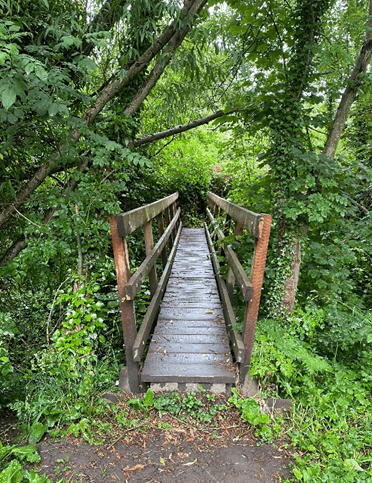 Sam: Ripley to Alfreton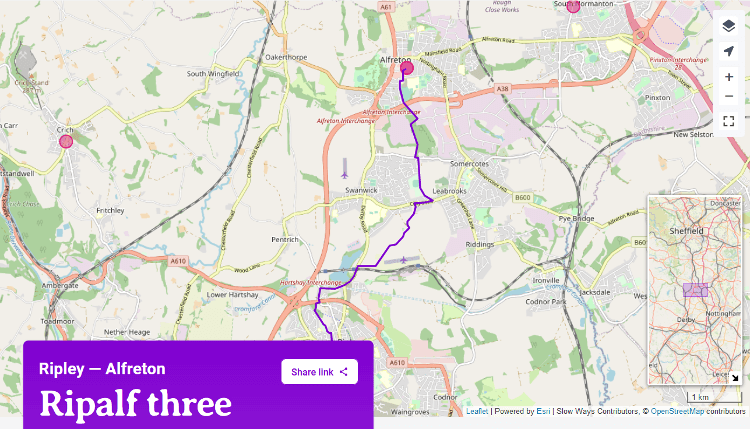 Sam, our booking supervisor, walked from Ripley to Alfreton, on the RipAlf3 Slow Way route.
"I used the komoot app to help navigate and it worked really well. It wasn't the most interesting/scenic route — but it was a lot nicer than the main road and I found it interesting to walk a different route from my parents house to mine."
Cass: Corris to Machynlleth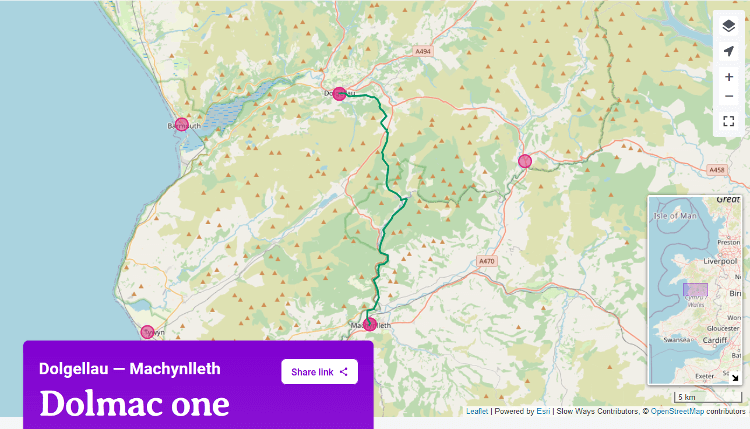 Cass, who is part of our marketing team, completed part of the Dolmac Slow Way with her Labrador mix Max, walking from Corris to Machynlleth.
The full route covers approximately 15 miles, stretching all the way from Dolgellau to Machynlleth, but it's easy to join from the smaller villages along the way, so this Slow Way is useful in more reasonably sized chunks like the one Cass walked.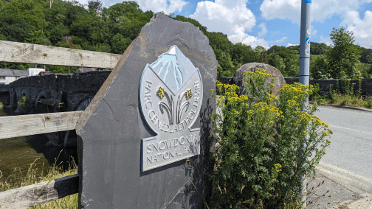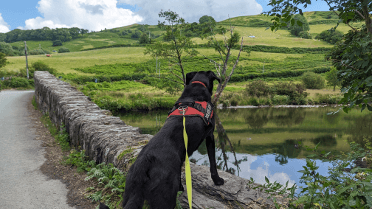 This part of the route involved riverside walking, countryside road walking and a little bit of road walking with paths. Cass and Max enjoyed much better weather than I did!
Completing these walks is a good way of identifying areas which may be closed, blocked or not accessible by the public. Obstacles such as stiles or steps, or fields with livestock, can also determine whether the route is dog-friendly. Max enjoyed his dip in the river!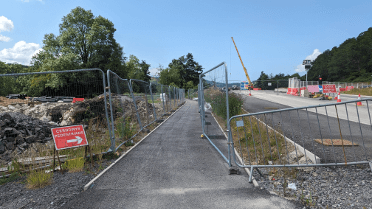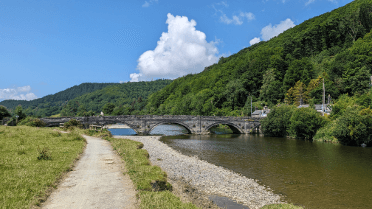 Ben: Ashover to Matlock via Tansley
If you think there may be a better route than one suggested on the Slow Ways website, you can submit a new route. For a new route to be added, it must follow the Slow Ways criteria. More information on adding a new route can be found on the Slow Ways website.
Our customer service supervisor, Ben, investigated three potential walks from Ashover to Matlock. Option One walks past the mills and emerges by the park in Matlock. Option Two takes you through fields and Option Three follows a bridleway, both passing the allotments overlooking the valley towards Black Rocks.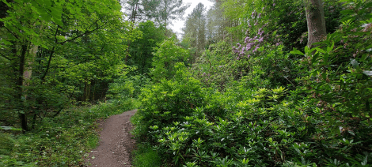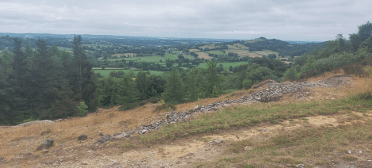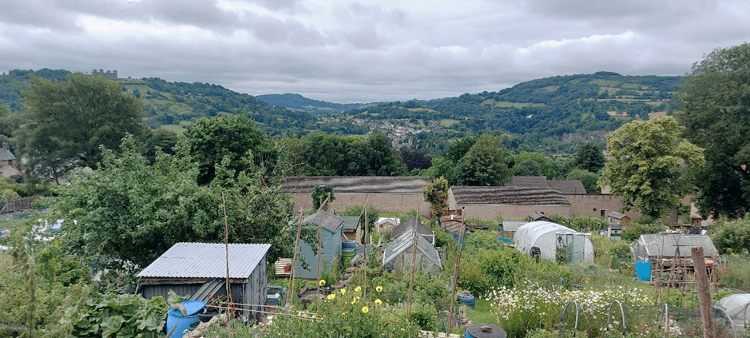 Suggesting alternative routes is the best way to find the most suitable route from place to place. A new route may encounter fewer obstacles, include less road walking and offer more enjoyable walking overall.
If you fancy taking on the challenge of a Slow Way near you, go to slowways.org and pledge to walk your chosen route!