Contours Walking Holidays
Walk low-level paths over 2-8 days through the wild landscapes beneath the Cairngorm Mountains, with maps, guidebook, accommodation and daily luggage transfers. The Speyside Way follows clear paths and tracks between friendly villages, with plenty of chances to spot wildlife or visit historic sites.
Contours Walking Holidays
https://www.contours.co.uk/speyside-way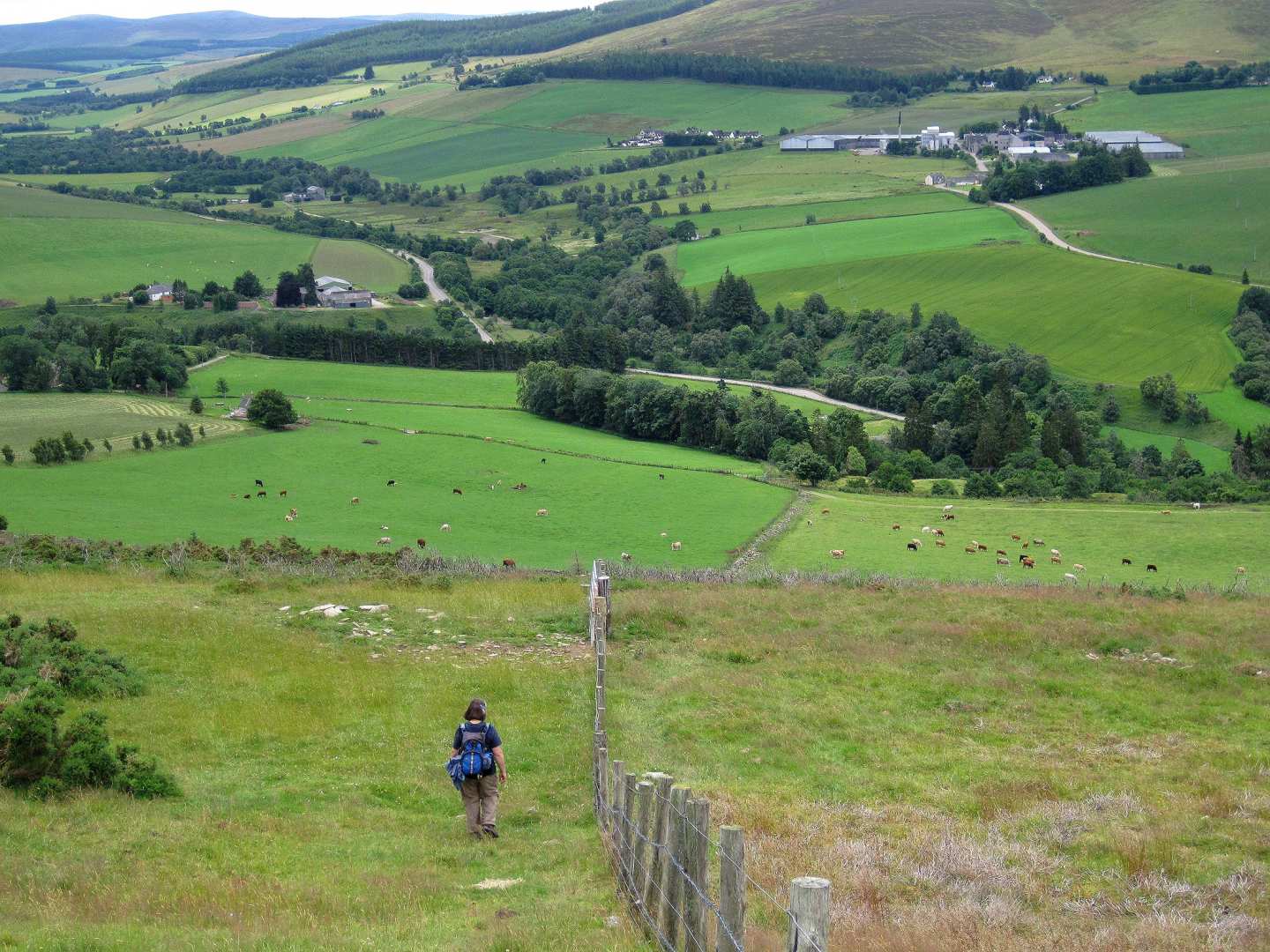 Speyside Way
A self-guided walking holiday from Buckie to Aviemore, following the course of the spectacular River Spey
3 to 9 nights
27-81 miles
Moderate to Moderate / Demanding
From £310 per person
About the trail
Follow the Speyside Way along the River Spey from the wave-battered coastline up through birchwoods and pastures, with views of heather-clad hills giving way steadily to the rising peaks of the Cairngorm Mountains. The Speyside Way keeps to clear paths and tracks, which are chiefly low-level save for a hillier foray from the riverbank between Ballindalloch and Grantown.
The trail is alive with welcoming villages and a wide variety of wildlife, from ospreys to dolphins, while budding historians will love the Pictish relics, standing stones and ancient castles. Some of Scotland's most famous distilleries await, too, including Glenfiddich, Machallan, and Cardhu. Overall, the Speyside Way is an approachable, settled route through a wild and beguiling landscape.
We offer multiple holiday options along this trail. If you wish to experience the entire trail, simply select the first option from the list below.
Customer reviews from the Speyside Way
"The lodgings were in general great, and the level of service was great."

Mr Marshall, USA
"A beautiful location with the bonus of reasonably good weather. The accommodation was very good to excellent and there were no problems with bookings or bag transfers. This was our third walk with Contours, the first in 2003. They have all been enjoyable and we have not encountered any problems."

Mr Spring, Australia
"Easy walking mainly on disused Railway. Weather was grim for first two days but thereafter never got wet, whereas rest of country seemed to have some heavy downpours. Lovely to meet travellers from overseas. An easy long-distance walk. Good for first timers."

Mrs Milne-Redhead, UK
"I was impressed and reassured by your meticulous attention to detail and to the questions I asked via email. Your team have done a superb job, we shall definitely be using Contours again."

Ms Middleton, Scotland
"The Tomintoul spur is superb."

Mr Heath, UK
"Wonderful scenery and lovely quiet walk, enhanced by spectacular weather."

Mr Trees, UK
"Flawless organisation. Friendly and helpful hosts. Beautiful scenery. Unexpectedly good weather."

Mr Valvekens, Belgium
"Weather was warm and sunny which helped make it so enjoyable. Accommodation was ideal and baggage transfers went seamlessly."

Mr Jarvie, UK
"You gave me every help I could expect."

Mr Rayner, UK