by Beth Pipe
There are plenty of walks about that are "family friendly", but what does that actually mean?
With the festive season fast approaching and families hopefully all back together again this year, now seems a good time to talk about the best approaches to a family walk.
What's appropriate for one family may not be appropriate for another — we all have a different mix of relatives with differing ages, ailments, and preferences — but here are a few things to consider.
You are probably fitter than you think
If you're reading this, then there's a good chance that you already enjoy walking and getting out and about regularly. You may not consider yourself to be particularly fit because you compare yourself to the superhuman fell runners that whiz past you as you puff your way to the summit, but compared to a huge chunk of the population, you are pretty fit.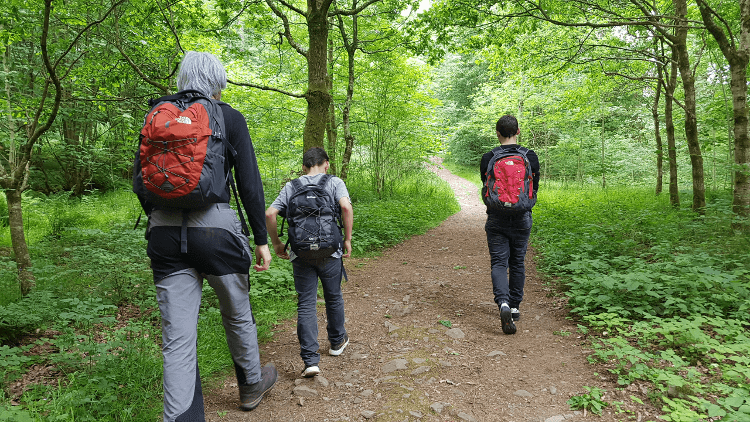 Be ready for the people you are walking with to be a lot slower and only capable of shorter distances. I was with some work colleagues recently and one said that they'd been on a "really long walk" which turned out to be 40 minutes along the seafront.
I'm not knocking it at all, I'm just saying we're all different and we need to take that into account on family walks. My trick is to get up and go out alone early to get a "decent" walk under my belt, so I am happier pootling along later with the others.
Different surfaces make a difference
Even if your relatives are able bodied and happy to venture out, many people will balk at the idea of mud, so ideally head along a route you know to be solid, or at least predictable, underfoot.
Kids take longer — a lot longer…
This will come as no surprise to parents reading this, but to friends, aunts and uncles, it can be a bit of a shocker. I took my then 8-year-old nephew on a walk that I knew to be 45 minutes. "He's small and fit," I figured, so I thought the walk might take us an hour.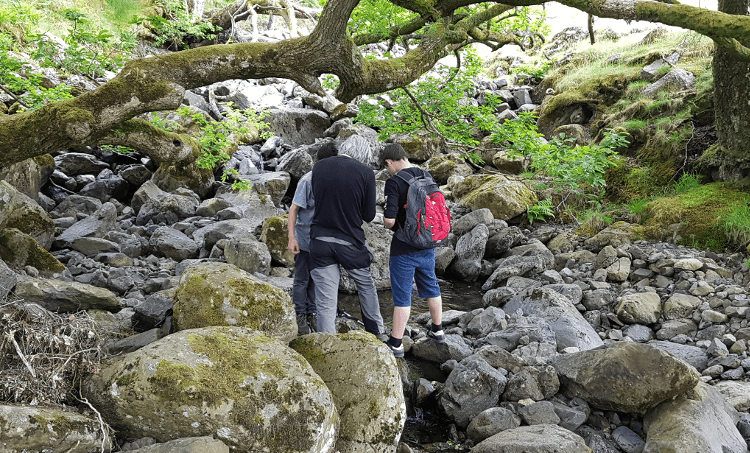 Three hours later, we got back (luckily, I'd allowed a lot of extra time to indulge him). He stopped to examine every flower, gatepost, insect and (inexplicably) bare patch of mud along the way.
Kids are curious, so build extra time into the schedule.
Kids also collect things
I drew the line at dog poo (is that just a boy thing?) but I always encourage my nephews to collect bits and bobs along the way. (Ripping up plants is a no-no too, but dead leaves, twigs, bits of grass etc. are fine.)
When we got home, we spent time talking about them, looking stuff up on the internet, and creating a collage — all you need is paper, glue and some colouring pens/pencils.
Get some ID apps on your phone
There are plenty of plant and bird ID apps that you can download these days to make walks more interesting and educational for everyone. Apps like PlantNet allow you to take a photo of a plant and ID it — perfect if, like me, you're not an expert in that field.
I'm also a big fan of an app called iGeology, which tells you what rocks you're standing on. iGeology 3D allows you to point your phone at a rock formation and see what's what rock-wise in the landscape around you.
Share knowledge
Encourage those who know stuff to share stuff.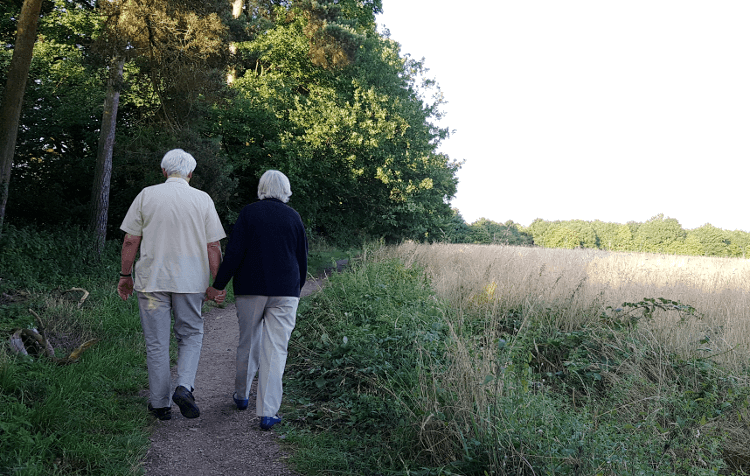 I remember walks with my grandad where he'd show me how to make whistles from reeds, and he knew all the names of the butterflies.
If you have someone elderly in your group, their short-term memory may not be what it used to be, but they can often remember things they learned in their childhood, and it's an excellent exercise/activity for them, so buddy up and start picking their brains.
Make up stories about things
Another great way to keep kids occupied is to get them to make up stories about things you find along the way — animal tracks and trails, an unusually shaped tree, a deserted house or a quiet stream.
Kids have such wonderful imaginations and it's such a shame that we lose that as we grow older, so join in with the tall tales and create a fantastic journey together.
Accessibility
This is a biggie if you have wheels in your group — pushchairs or wheelchairs — so make sure your route is accessible for all.
If you reach a prohibitive stile or locked gate it can be hugely disappointing for the person or people who can't cross, who may then feel like they're 'spoiling it for everyone' when the party has to split up or turn back.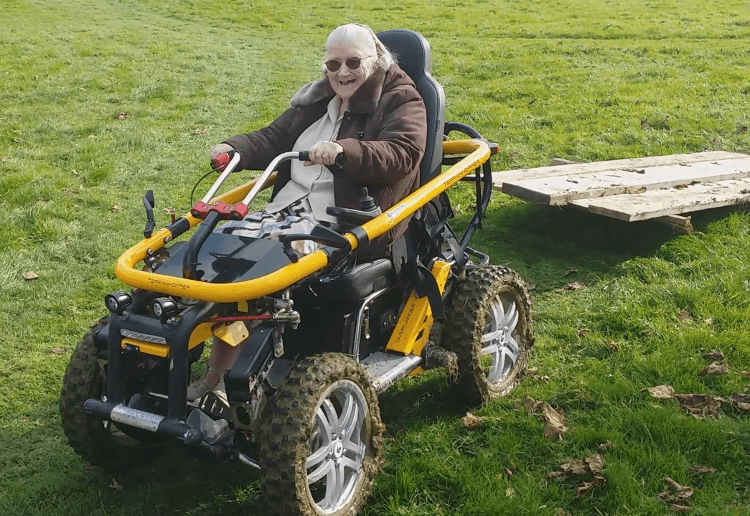 See if the place you're visiting has Trampers or something similar available, or track down your nearest Red Cross equipment hire location. You should be able to find it on their website
It's not uncommon for some older people to feel very sensitive about needing such equipment, so do tread sensitively.
Visit some old haunts
I, personally, love walks where the older generation can pass on family folklore and local history to the rest of us. If you can, take them somewhere they can do this.
Ask them how things have changed since they were kids, what they got up to. Tall tales and maybe even the odd spot of bad behaviour will always go down well.
Be prepared
As the most experienced walker in the group, it will probably fall to you to keep an eye on things. No need to go overboard, but do make sure you have adequate maps and phone charge. Encourage people to dress appropriately, and know where the good exit points, turnaround points etc. are.
Pop some nice, sweet treats for everyone in your rucksack — a flask of hot chocolate to pause and enjoy along the way will win you plenty of friends and, for a real crowd pleaser, make sure the walk ends at, or includes, a decent pub or café where you can all sit down and enjoy a proper catch up over a hot drink and a large slab of cake.