by Sue Talbot
Waterfalls are powerful forces of nature that lure us in with their beautiful cascades and colourful rainbows. From the thunderous roar to the gentle trickle, the soothing sounds of a waterfall can have a wonderful effect on our wellbeing.
Not only are the UK's hidden waterfalls impressive, but they're also surrounded by the most picturesque scenery. Follow countryside trails through wooded glades to discover these five spectacular falls.
Aysgarth Falls, Yorkshire Dales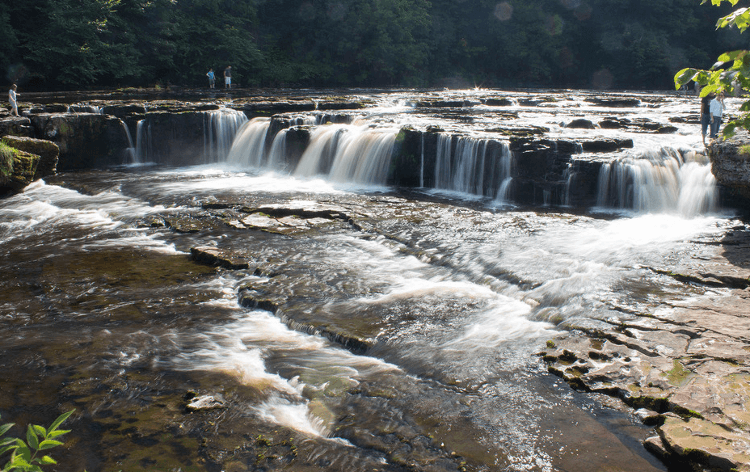 Tumbling down three tiers along the River Ure, visited by the Alternative Coast to Coast Walk, Aysgarth Falls are every Instagrammer's dream. Flowing from Wensleydale in the Yorkshire Dales, the river steers you along a 6.75-mile walk, past peaceful woodland and open farmland.
What's great about this route is you can walk for as little or as long as you like, which makes it a great option for families with younger children.
Each season brings something new to see, but autumn is particularly stunning as the trees begin to change colour and the increase in rainfall makes the falls even more spectacular.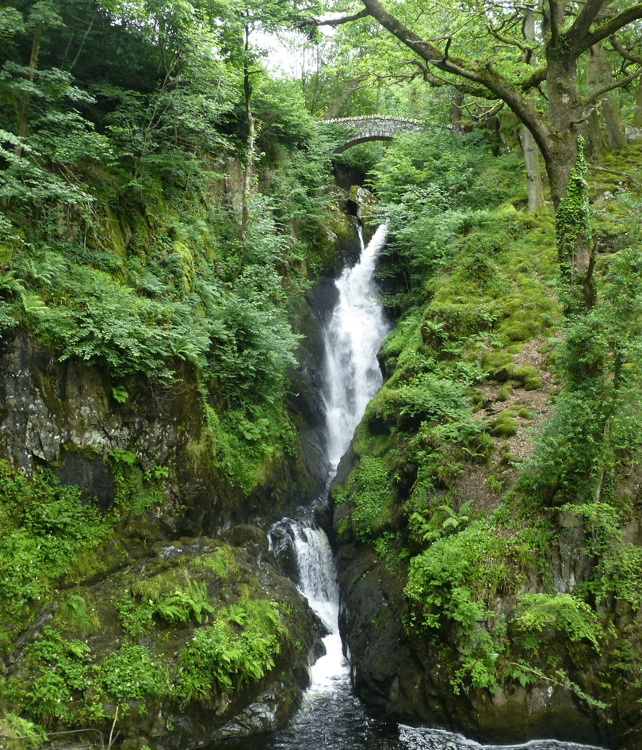 Aira Force, Lake District
Wrapped inside mossy ledges, thick ferns and specimen trees, the scenery surrounding Aira Force resembles a tropical rainforest.
Standing above Ullswater in the Lake District, the waterfall itself falls 20 metres down a steep ravine. There are several walking trails that lead you along the beck and through the woodland, where you'll find smaller falls and pretty nooks and crannies, perfect for a picnic.
High Force, Durham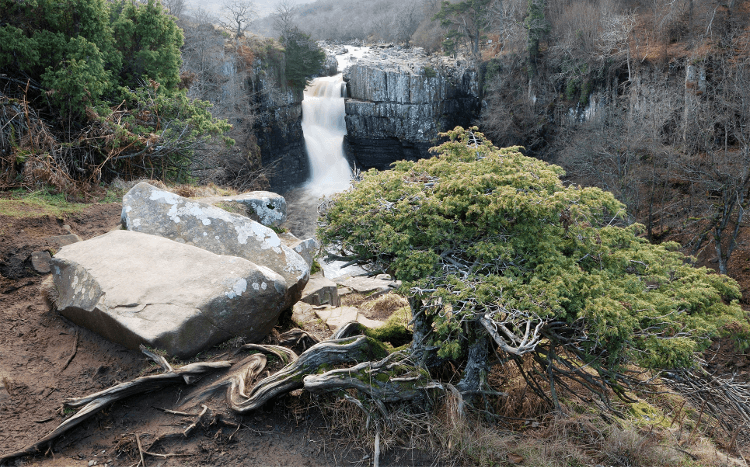 Boasting one of the most dramatic settings, High Force in Durham has become increasingly popular with waterfall chasers. Ancient rocks dating back 300 million years make up the deep gorge on the River Tees where you can watch the falls plummet.
The Teesdale Way is a great spot to view the falls, or you can pay a small toll fee to access the private footpath from the High Force Hotel. The surrounding North Pennines is an Area of Outstanding Natural Beauty and is also home to an array of wildlife.
Janet's Foss, North Yorkshire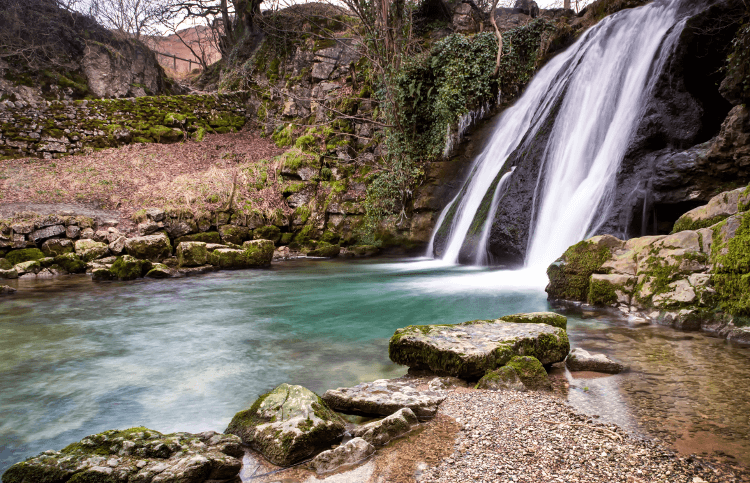 Size isn't everything and that's certainly true of Janet's Foss near Malham in North Yorkshire, accessible from the Dales High Way. Although this is one of the smaller of England's hidden waterfalls, it sure packs a punch with its magical location. Set inside an enchanting woodland, this has become a favourite spot for anyone wanting to take a refreshing dip.
On the woodland trail through Wedber Wood to Janet's Foss, you'll come across money trees and wild garlic, which add to the enchantment.
Henrhyd Falls, Brecon Beacons
Falling 27 metres into a gorge in the Nant Llech Valley, Henrhyd Falls is the tallest waterfall in the Brecon Beacons National Park and is the only waterfall in the UK where you're allowed to walk behind it. A wooded trail from the National Trust car park close to Coelbren leads you through a leafy canopy and over a wooden bridge to the foot of the falls.
As well as being a great spot for wild swimming, Henrhyd Falls also featured in the Batman film "Dark Knight Rises".
Sue Talbot is an adventure travel blogger and iPhone photographer who's often found hiking up the Lakeland fells or swimming in fairy pools. Her outdoor adventures and photographs can be found on her blog, Lifehop, and also her Lake District Lovers Facebook page.