by Samantha Allsopp
My grandparents were keen walkers, and growing up I was dragged all around the UK on various walks.
I didn't take to it very well to start off with; my first camping trip was cut short in the middle of the night when I became convinced that the wind howling around the tent was, of course, a werewolf and there could be no other explanation. Later in the Lake District, I was mortified when I discovered my lovely new walking boots would have to get muddy.
Despite these amateur dramatics, my grandparents persevered and we had lots of lovely holidays walking together with the whole family. You'll be glad to know that I can now camp without fear of werewolves (mostly) and my boots are always muddy.
Mobility aids for the trails
Grandad's mobility declined as he got older, and fell walks were phased out in favour of canal side strolls. He didn't always want to head out, and eventually, the shortest walk would be enough to tire him out for the day.
When we discovered Tramper mobility scooters, the game changed; he would hop on the scooter, turn the speed from turtle all the way up to hare, and away he went — there was no chance of keeping up with him! So much for keeping to the pace of the slowest walker!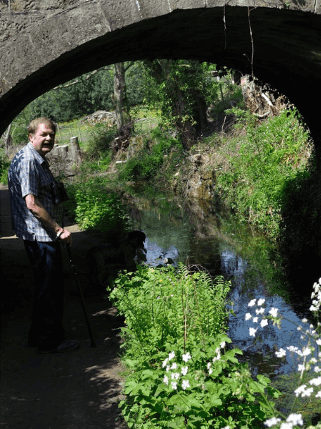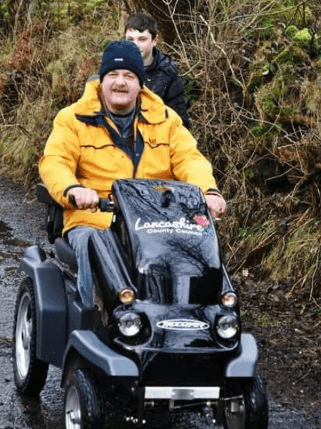 The Tramper mobility scooters are available to hire from a wide variety of places and it's really worth looking into if you or someone you know wants to get out into the great outdoors, but mobility is an issue.
Loss and the pandemic
When my Grandad died at the end of 2019, I found it hard to cope with the loss; he was the kind of man that made everyone feel like they were his favourite person — the heart of the family.
The coronavirus pandemic has since made it hard for families everywhere to gather and connect with each other. Anyone coping with a loss during this time has had it very tough. The usual comforts of a hug from a friend or a busy family get-together have been mostly impossible.
Yet having travel restricted in 2020 became an opportunity for me to revisit some of my favourite local walks that I have neglected in recent years.
Remembering loved ones
Retreading ground that I have walked many times over the years, knowing what lies around each corner, and seeing the foliage slowly alter as the year progresses, provides much-needed headspace to think and process feelings.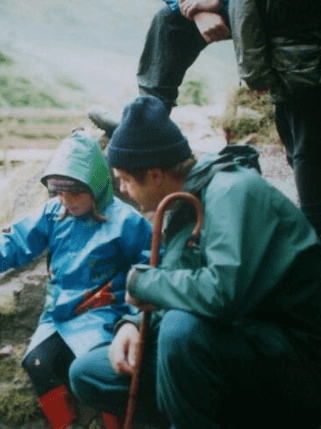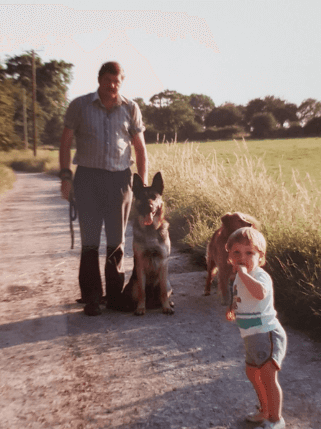 Walking and talking together is also a great way to connect with each other; facing forward and tackling a route together can open up communication in a way that's difficult to achieve face to face or across a table.
Looking back on the past year, walking with my partner and sharing memories was one of my favourite things about the year. There's something magical about retreading old ground, and the memories that resurface along the way.
Healing on the trails
The mental health benefits of walking are well documented, and for good reason. Pushing yourself to walk up that hill, or to complete your usual walk from the door in record time, is great for producing endorphins, improving physical fitness, and boosting self-esteem. There's no need to push it though — a gentle walk with a mind to really appreciate your surroundings is terrific.
Taking the time to walk in green spaces helps improve my sleep quality, as well as helping my mind settle down in those times I feel like my brain is in a muddle.
I don't think there are many problems that can't be solved with a wander in some woodland followed by a cup of tea.