by Steph Scott
The beautiful colours of autumn are a perfect backdrop for a walk alongside the River Allen in Northumberland. A lovely dog walk or trail run through the ancient woodland is especially scenic at this time of year. Here, there are miles of marked trails which wind their way through ornamental woods.
Allen Banks has become a fantastic home for a variety of flora, fauna and fungi. Some parts of this amazing woodland have been designated as a Site of Special Scientific Interest (SSSI) and are managed by the National Trust in order to provide a sustainable habitat for a wide variety of wildlife.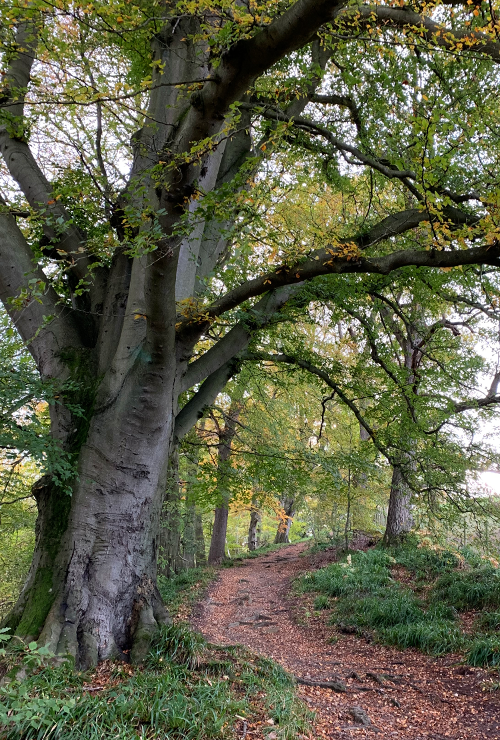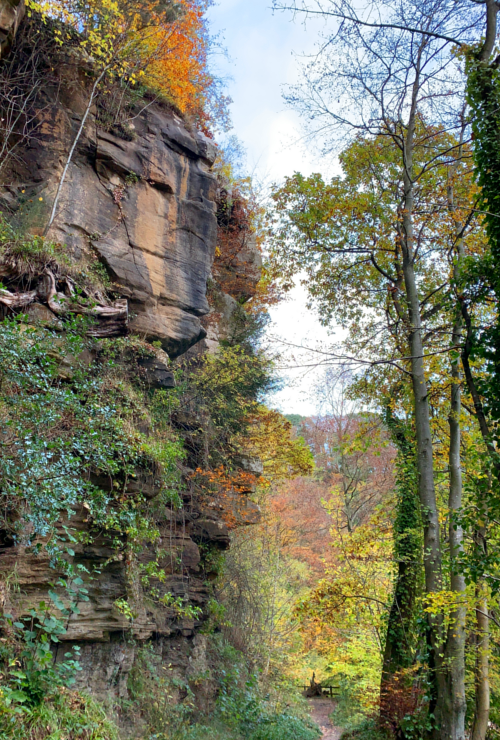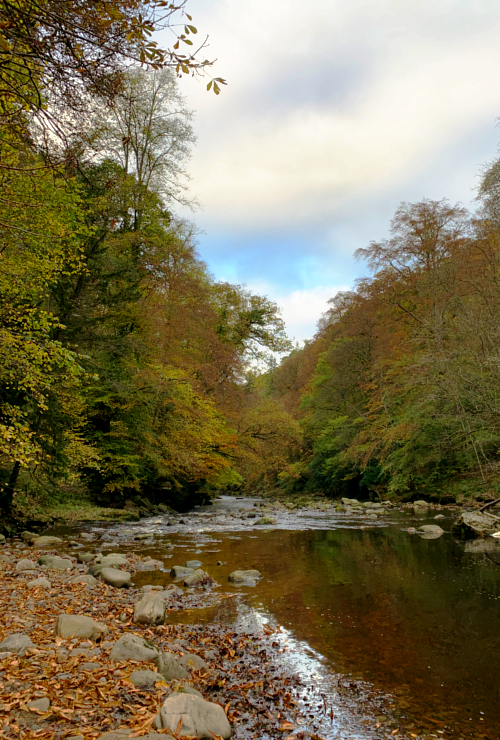 Allen Banks is also a Global Geopark — an area where people are encouraged to enjoy and understand the outstanding geology and landscape. Distinctive layers of sandstone and limestone can be seen in the river, gorges and cliffs.
It is easy to wander along the hard packed trails unaware of the full scale of the history of this place. Maybe that is part of the pleasure, just enjoying the colours and scenery without having to think about anything much at all.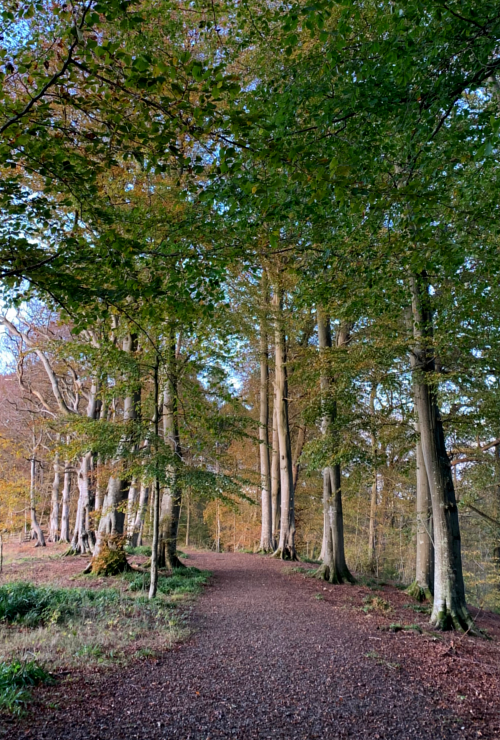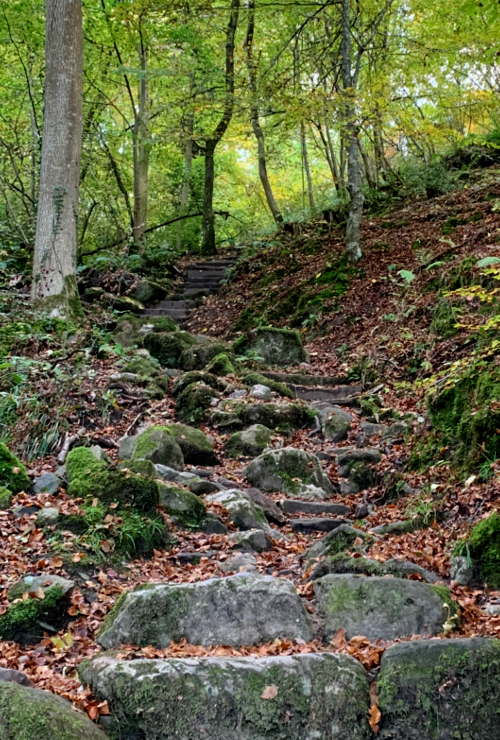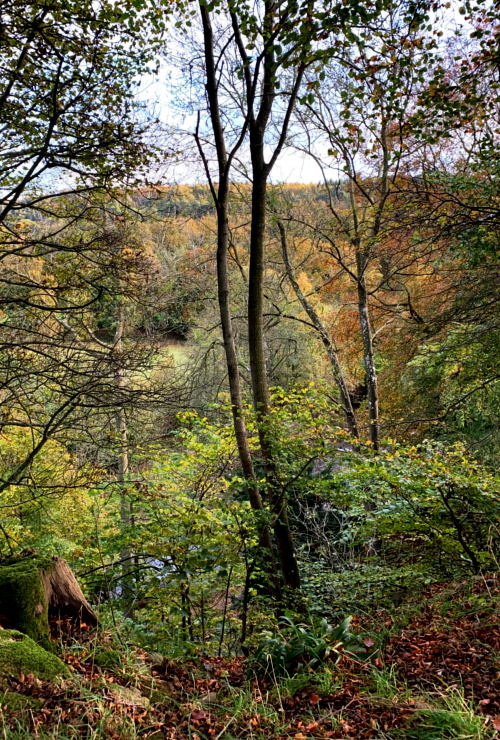 My children and dog certainly enjoyed playing with the leaves, skimming stones across the river and visiting the reconstructed Victorian summerhouse with its breath-taking views. The accessibility of this hidden gem makes it easy for visitors young and old to enjoy. Situated just off the main road with ample parking and a newly refurbished toilet block, the whole family can enjoy time out together.
For those who prefer a more energetic approach, Allen Banks is perfect trail running territory! The paths within the site are varied enough to provide a challenge in themselves, but even better is the fact that the 'Daft as a Brush' Tyne Trail passes through Allen Banks. This allows an extension of the running, or hiking, route to follow the South Tyne, heading west towards its source, passing through some lovely fields.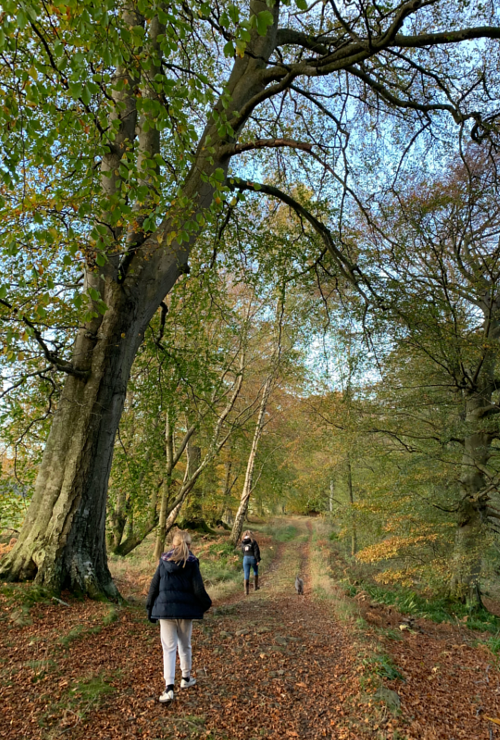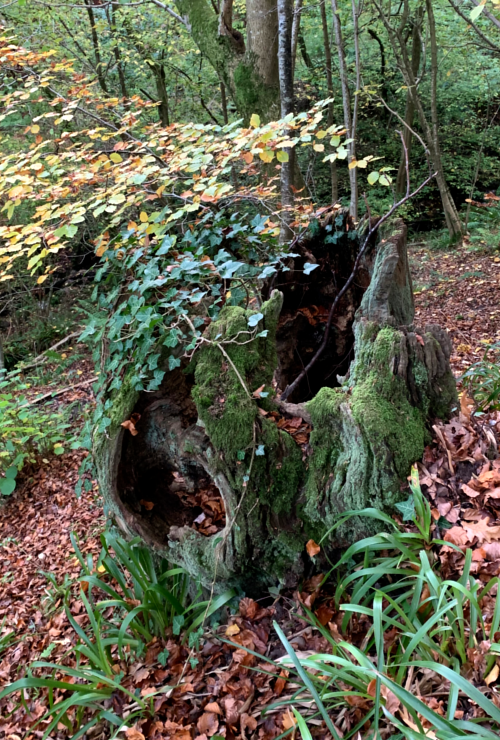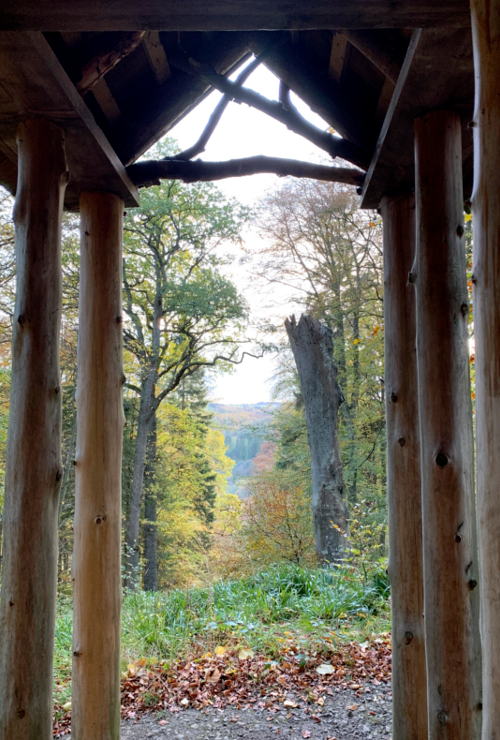 As well as being located next to the main road and river, the Tyne Trail can be reached using the nearby train line, meaning that a point to point run or walk is possible, taking in the beauty of the local towns as well as the countryside. With sufficient planning, it may be possible to start or finish at a local pub or café to sample some Northumbrian fare!
I will look forward to returning in the winter, running around here in the snow and warming up with some mulled wine and mince pies afterwards.
The renowned bluebell carpet will be in full bloom in spring when the scent of wild garlic fills the air, meaning that there will be another wonderful view to savour, but for me, the glorious autumn leaves provide the perfect backdrop to the gorge, making it my favourite season of the year to visit Allen Banks.