Ayrshire Coast Path
Explore the Ayrshire Coast Path at your own pace on a full-length self-guided walking holiday. Accommodation, luggage transfer and custom holiday pack included.
Ayrshire Coast Path
https://www.contours.co.uk/ayrshire-coastal-path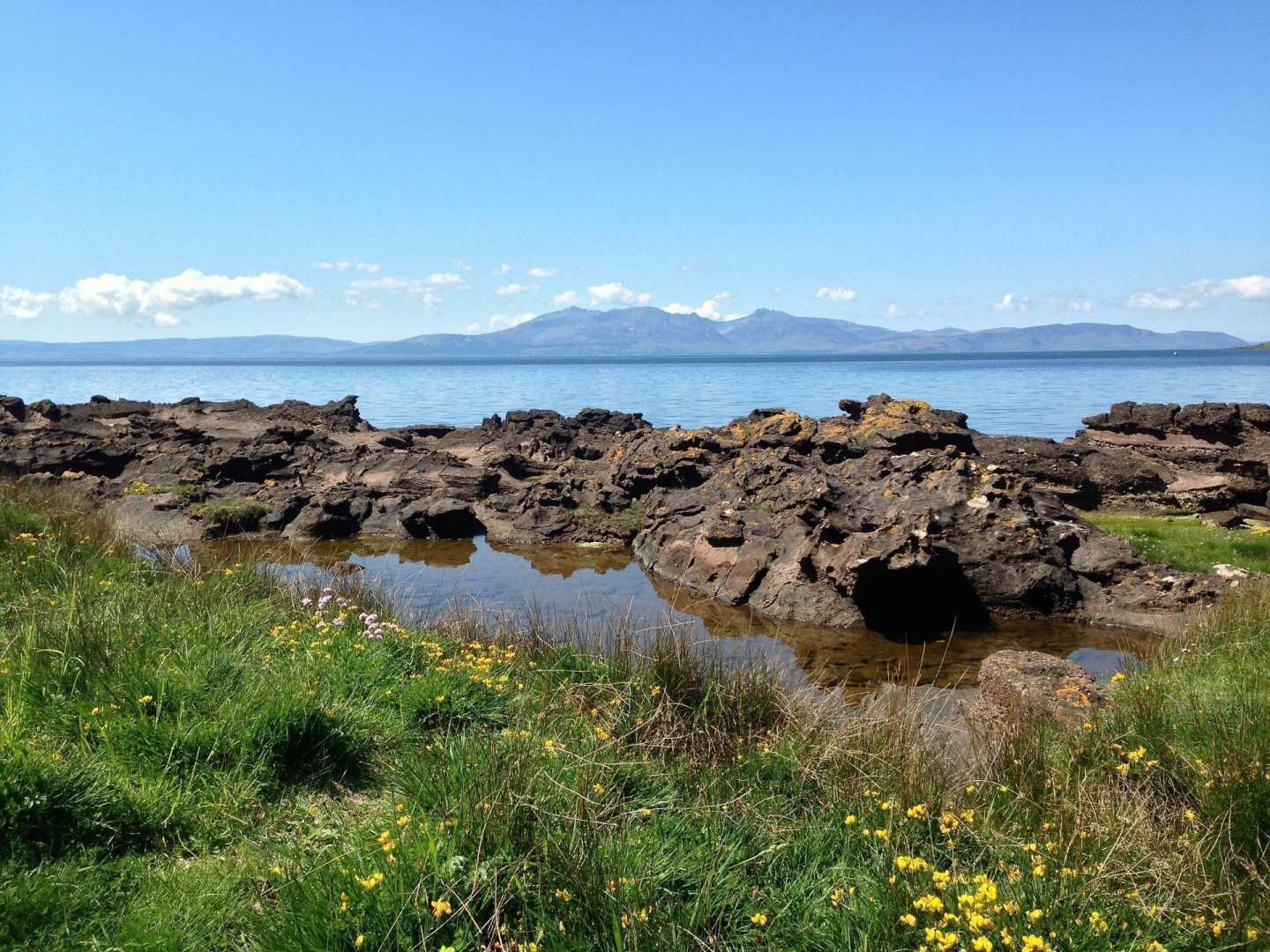 Ayrshire Coast Path
A walking holiday from Girvan to Largs along the fabulous Ayrshire coastline.
5 to 9 nights
62 miles
Easy / Moderate to Demanding
From £480 per person
About this route
The full Ayrshire Coast Path is a spectacular 62-mile walk along a scenic coastline brimming with unforgettable sights. Beginning in Girvan, the trail winds its way along clifftops and sandy beaches, visiting an array of charming fishing settlements and historic landmarks along the way.
With its far-reaching panoramas, rare wildlife and tranquil atmosphere, the Ayrshire Coast Path is a wonderfully varied trail with new discoveries at every turn.
The Ayrshire Coast Path was created by the Rotary Club of Ayr to mark the Centenary of Rotary International in 2005. The mission of the Rotary Foundation is to advance world understanding, goodwill, and peace through the improvement of health, the support of education, and the alleviation of poverty. For every person booking this tour, Contours Walking Holidays will make a £5.00 donation to The Rotary Foundation.
Girvan to Largs
62 miles (99 km)
2nd January to 24th December
Spotting plenty of wonderful coastal wildlife, with the possibility of seeing seals, porpoise pods and perhaps even otters of the coastline.
Learning about Scotland's best loved poet, Robert Burns, at his birthplace near Ayr.
Exploring the many quaint fishing villages such as Maidens and Dunure, and discovering their unique characters.
| Code | Tour | Duration | Price per person | |
| --- | --- | --- | --- | --- |
| AYR1 | From Girvan to Largs | 4 days walking | £480 | |
| AYR2 | From Girvan to Largs | 5 days walking | £575 | |
| AYR3 | From Girvan to Largs | 8 days walking | £860 | |
Itinerary
What's included?
Extra nights?
Tour facts
Travel info
Weather
Start
Travel to Girvan where your first night's accommodation has been booked
Day 1
Girvan to Dunure(T). 14.5 miles (23km)
Day 2
Dunure(T) to Troon. 17 miles (27km)
Day 3
Troon to Ardrossan. 17 miles (27km)
Day 4
Ardrossan to Largs. 14 miles (22km)
Finish
Depart from Largs after breakfast
Your Itinerary
This itinerary lists our preferred overnight stops for this tour. Sometimes there may be a shortage of available accommodation in a preferred location, in which case we will transfer you from the trail to your accommodation and back again at no extra charge. Overnight stops marked with a (T) will always require transfers as standard.
Overnight stops marked with an (L) have very limited accommodation, and therefore more often than not will also require a transfer, particularly on bank holidays and weekends. We will use non-transfer accommodation wherever possible.
The daily mileages quoted are average trail miles only and do not include the distance from the trail to your accommodation. We do not expect you to have to travel more than a mile from the trail to your accommodation; should your accommodation be further than this, transfers will be provided as standard.
Below are the additional costs that may apply depending on your requirements. Dog-friendly tours are subject to a Daily Dog Charge, which will be listed below if applicable. Our standard prices per person are based upon two people sharing a room; if you are on your own, or are part of a group but require a room of your own, then the Solo Traveller or Single Supplements apply respectively:
A note about transfers
£35.00 per person / per night
£25.00 per person / per night
You can add rest days at any of the overnight stops:
£50.00 per person / per night
What's included?
5 nights' accommodation in en-suite rooms (where available) in selected B&B's, hotels, inns and guesthouses along the trail, or a short distance away via taxi provided at our expense.
Breakfast each day.
Door to door luggage transfer.
Maps with the route marked on and a guidebook or route notes describing the trail.
An information pack containing an itinerary, instructions on how to find your accommodation each night and a kit list.
Detailed travel instructions on how to get to the start of your holiday and back from the end of it.
Extra Nights & Rest Days
If you would like to take an extra day to explore, write postcards or rest your weary legs, an extra night is a wonderful way to extend your holiday.
The seaside town of Troon offers sandy beaches, wonderful views towards the Isle of Arran and a range of shops and restaurants, while the popular seaside town of Largs is a great location to spend an extra day at the end of your holiday. Here, there are a variety of historic monuments, including the three sisters and the pencil monument, or you may prefer to head into the hills for an additional walk or enjoy some of the marvellous restaurants and shops in the town.
You can add rest days at any of the overnight stops:
£50.00 per person / per night
Tour Facts
Total distance: 62 miles (99 km)
Duration: 5 nights, 4 days walking
Minimum daily distance: 14 miles (22 km)
Maximum daily distance: 17 miles (27 km)
Code: AYR1 Grade: Demanding
Season: 2nd January - 24th December
Start of holiday: Girvan
End of holiday: Largs
Travel Information
Useful information and travel links that will assist you in your plans to travel to the start of the holiday and back from the end of it are sent to you with your full tour pack. A summary is given below:

By Air - The most convenient major city and international airports are Glasgow and Glasgow Prestwick.

By Rail - There is a rail station at the start of the trail (Girvan), and also at the end of the trail (Largs).

By Bus - Various bus services run to Girvan and from Largs.

From London - Trains run from London Euston station to Girvan.

Return To The Start - The easiest way to return to the start of the trail, is to take the train from Largs to Girvan.
Weather Information
To find out more about the weather forecast for your chosen holiday's general location, please see the following websites:
MetCheck - This website allows you to look up detailed weather information for specific locations as far as six months in advance.
Met Office - This website shows regional area forecasts a few days in advance, with a general UK forecast description of up to 30 days in advance.
Mountain Forecast - This website shows what the forecast is like up on specific hills and fells, and offers forecasts a few days in advance.
Routes on this trail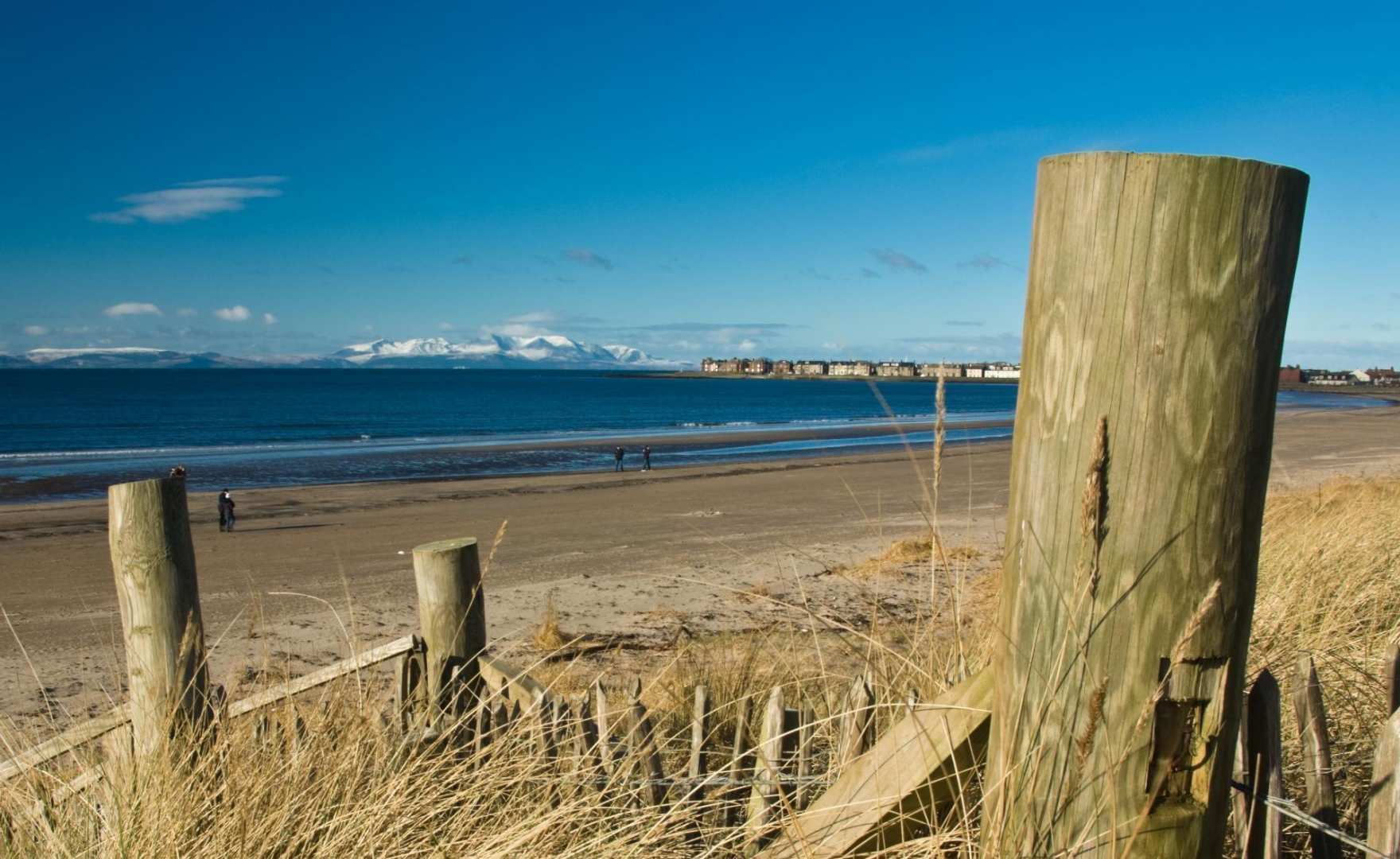 A walk from Ayr to Largs, visiting the bustling coastal resorts found along Ayrshire's northern coast.
Find Out More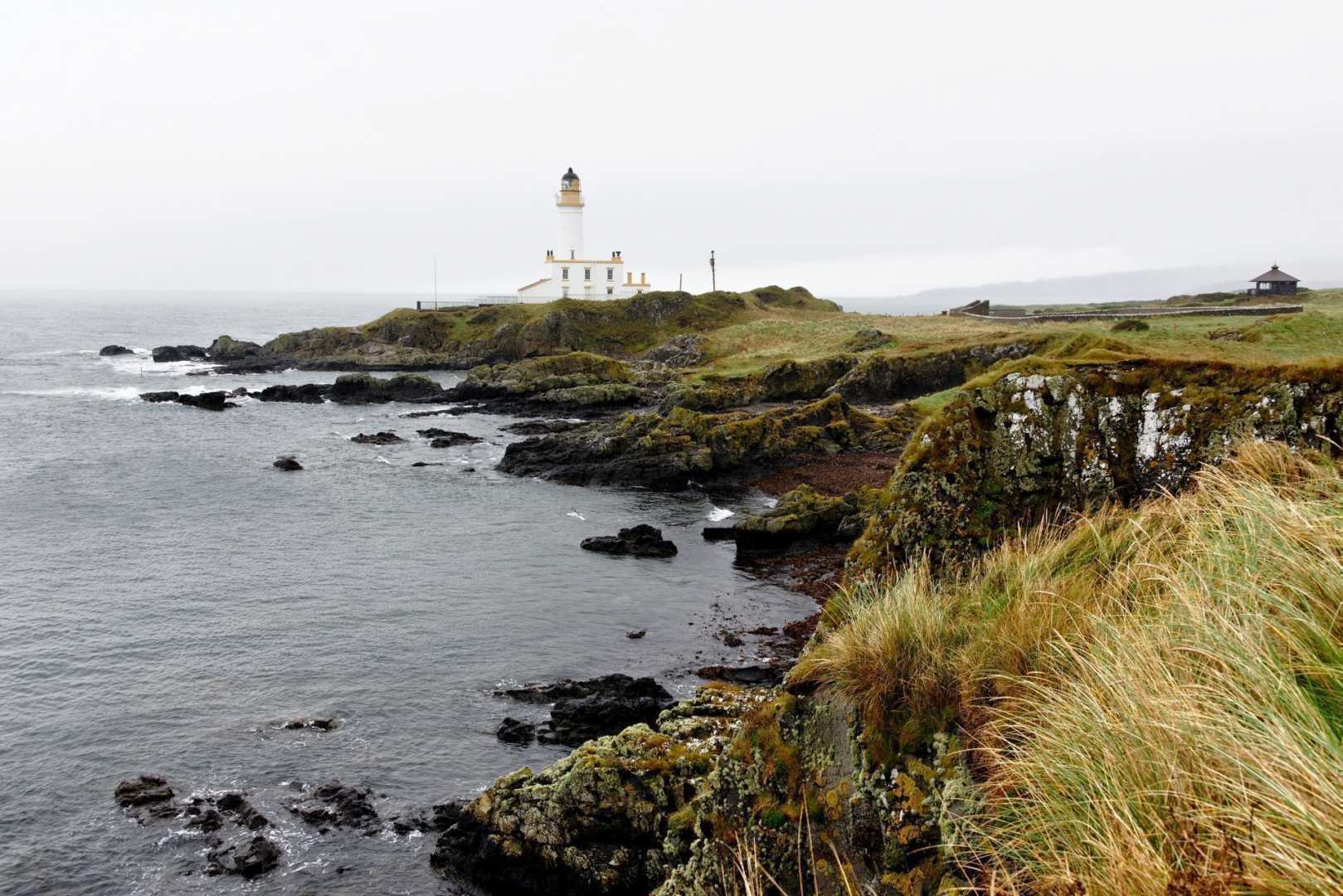 An engaging walk from Girvan to Ayr along the wild southern section of Ayrshire's coastline.
Find Out More