By Beth Pipe
Cumbria doesn't have many "bucket and spade" beaches and certainly nothing to rival the likes of Blackpool, but it does have some glorious beaches and beach walks. All of them are picturesque and most of them have plenty of wildlife, but none of them have amusement arcades or candyfloss on offer. Bit of a shame really; maybe there's a gap in the market?
Sandy Gap, Walney Island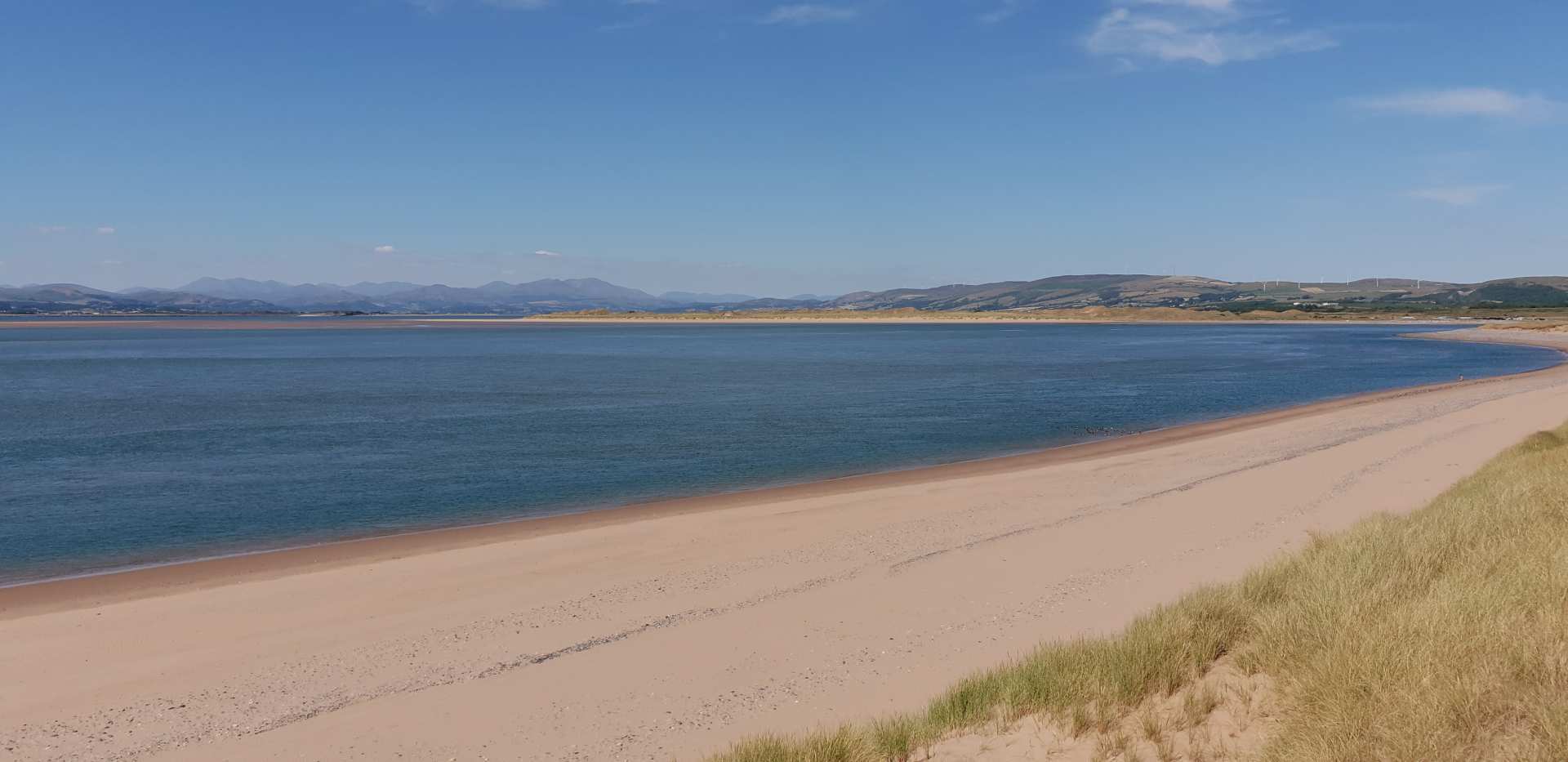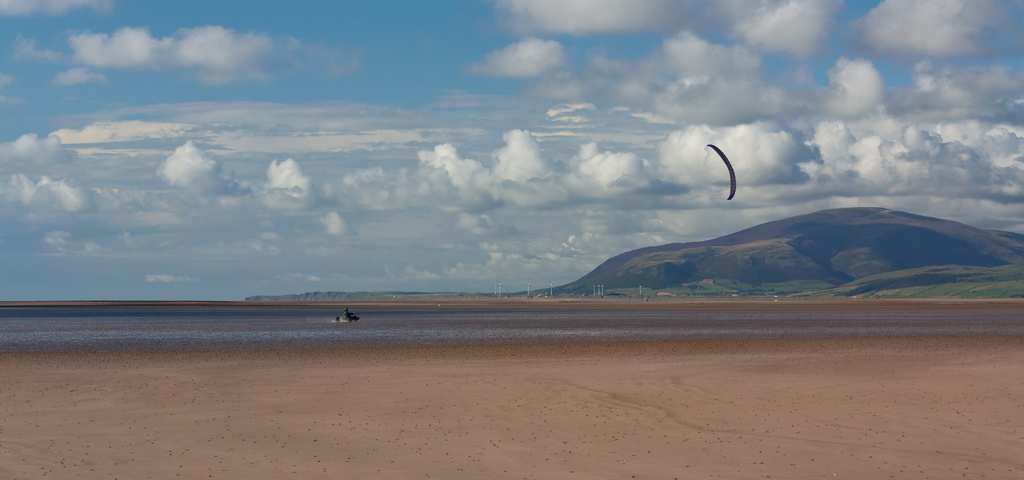 Walney Island is wonderfully remote and is a great place to head if you want to escape the crowds in the central Lake District. On the southern tip of the island is a Cumbria Wildlife Trust Nature Reserve which is definitely worth a visit; they have a cabin full of interesting finds from the beaches and loads of information boards to fill you in on the interesting history.
The north of the island is covered with sand dunes and, depending on the tides, you can enjoy the views from high up in the dunes or low down along the water's edge. To the north is beautiful Black Combe (an excellent fell and usually pretty quiet too) and away down to the south you can even see Blackpool Tower on a clear day. There are literally miles of dunes to explore and plenty of places to pause and enjoy a picnic. If you visit during the winter months, do wrap up warm as the island is notoriously blustery.
Ties in perfectly with: Cumbria Way
Sandscale Haws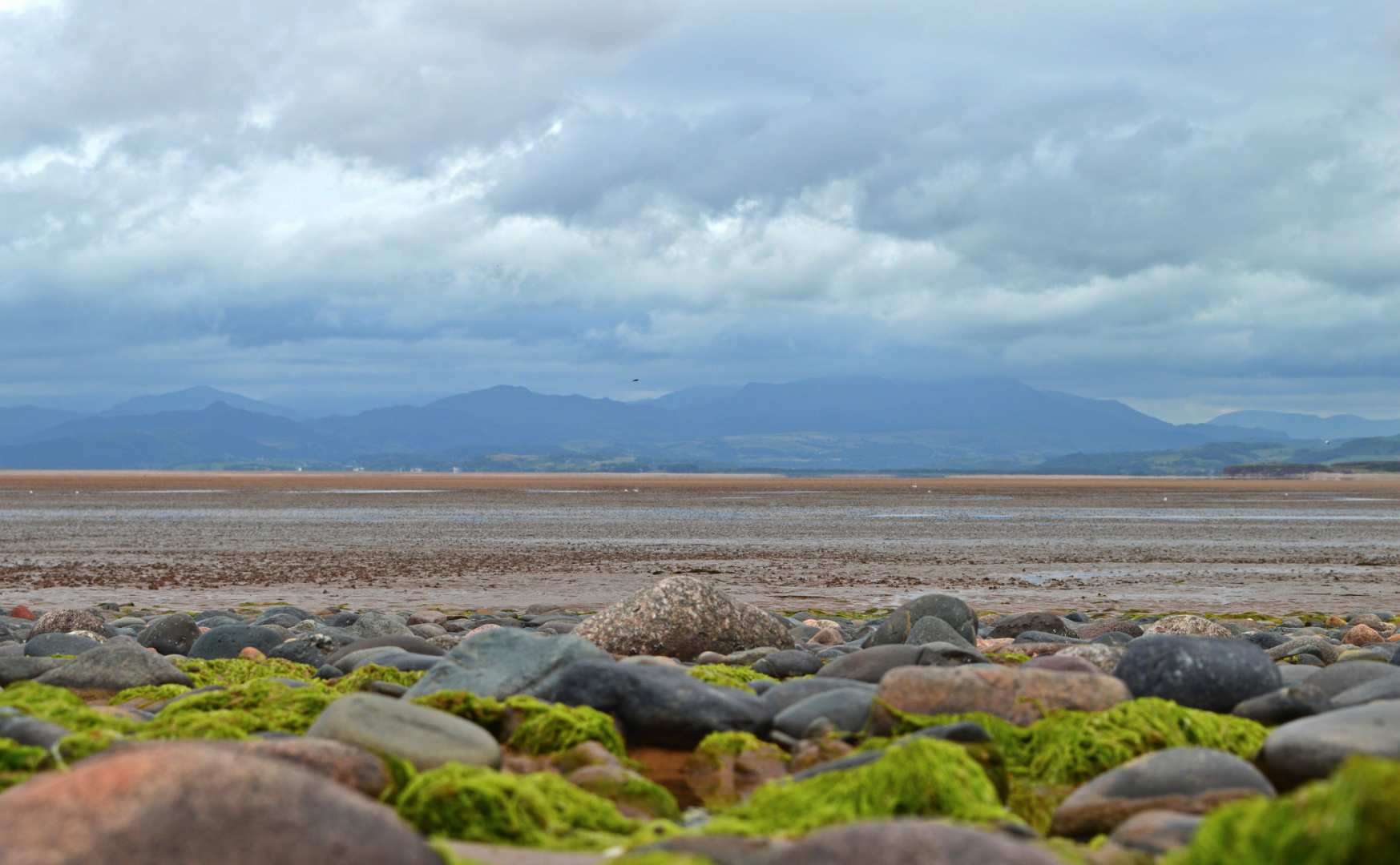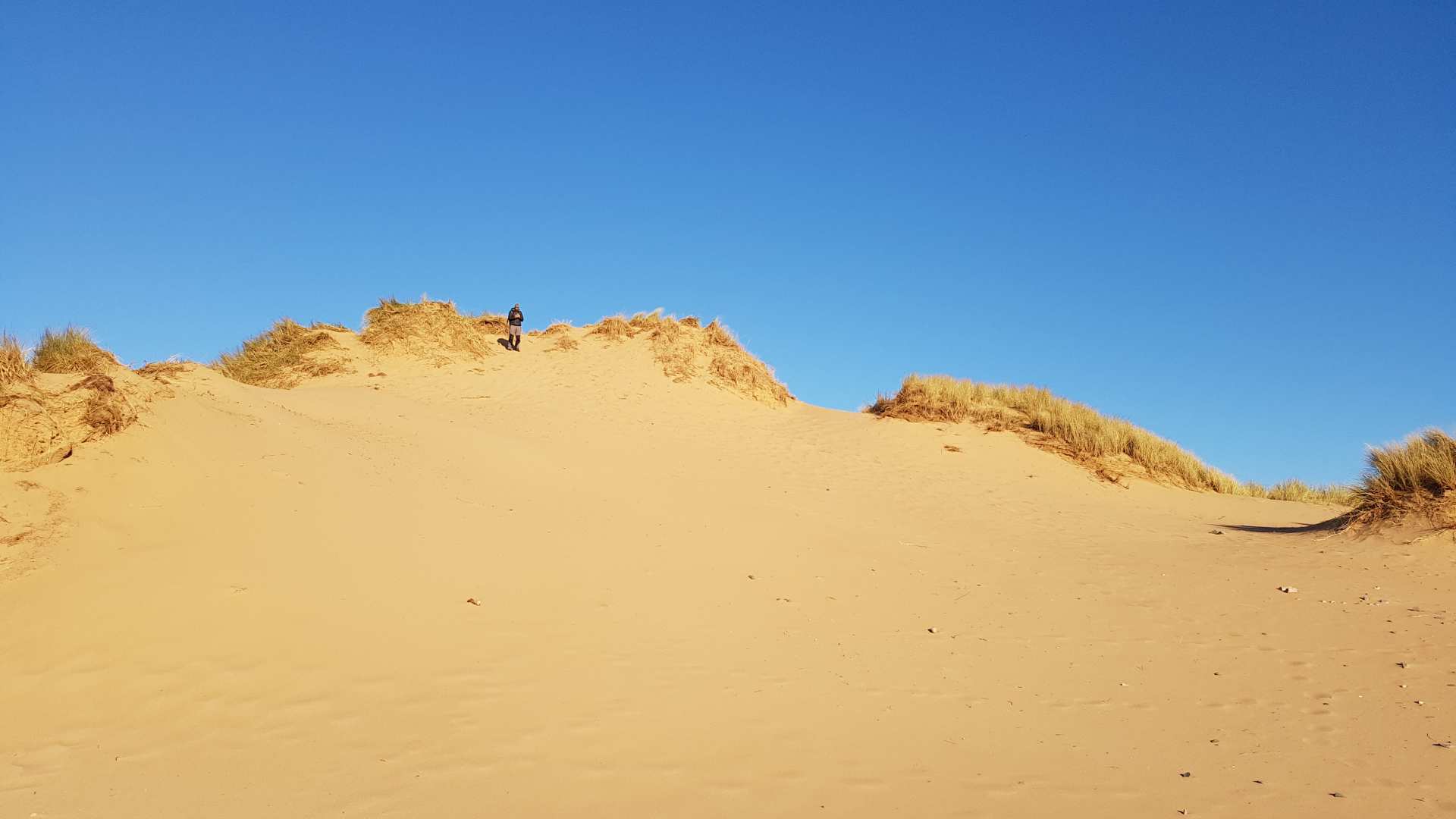 Most people wouldn't believe it if you told them there were two spectacular sandy beaches within easy reach of Barrow-in-Furness, but there are. As well as Sandy Gap there is also Sandscale Haws, with its immense dunes and spectacular views along the Duddon Estuary to the Lakeland Fells. The area is a National Trust Nature Reserve and although there are some boardwalks and signage, there are also plenty of places to escape into the wilder dunes. A lap of the nature reserve isn't all that far but due to the nature of the terrain it is tiring, and if you're planning on cutting across the middle of the dunes it's a good idea to have some sort of GPRS, as it's quite easy to get lost in there.
Ties in perfectly with: Cumbria Way
Eskmeals Dunes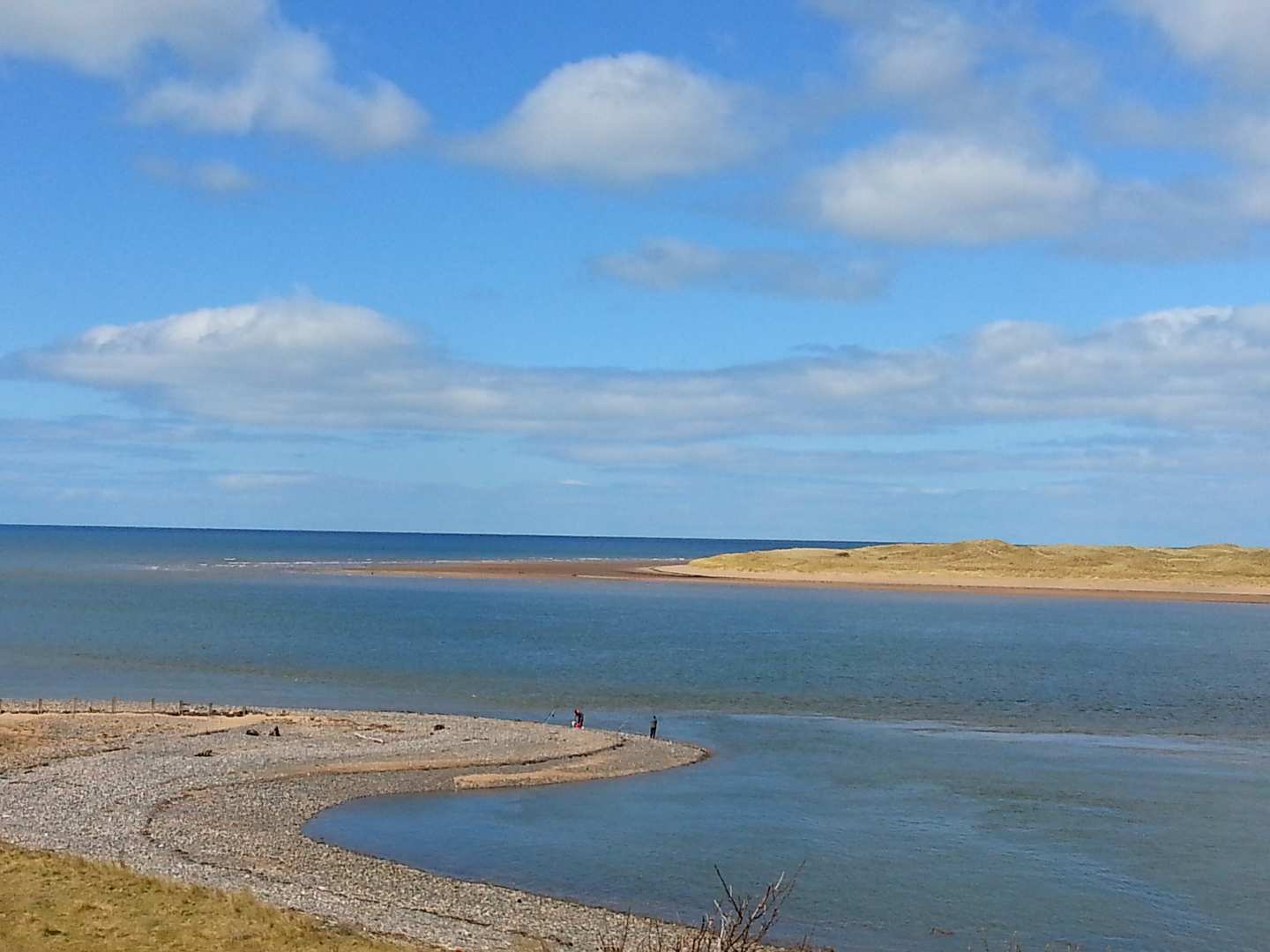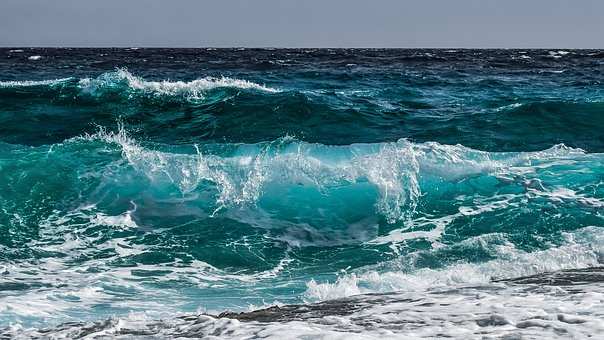 Please be aware of two things if you're visiting here: firstly the very high tides can cut off access to the entrance of the reserve, and secondly the MOD occasionally use it so watch for the big red flag – if it's flying, it's best give the dunes a miss (usually only Mon-Fri & you can call to double check before you set out (01229 712200)).
Being a nature reserve, there is plenty of birdlife to spot here: oyster catchers, terns, plovers and skylarks etc. and lots of wonderful grasses and other dune plants too, including beautiful tiny violets which really brighten the dunes up during the early spring. From the tops of the dunes there are excellent views in to the central fells, and out to sea the Isle of Man is visible most days. There are also lovely views over to Ravenglass; a pretty little seaside village to take a stroll around afterwards, and maybe head off up to Eskdale on the steam railway, La'al Ratty.
Ties in perfectly with: Cumberland Way
St Bees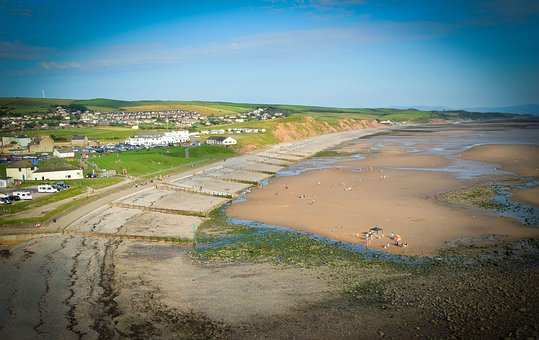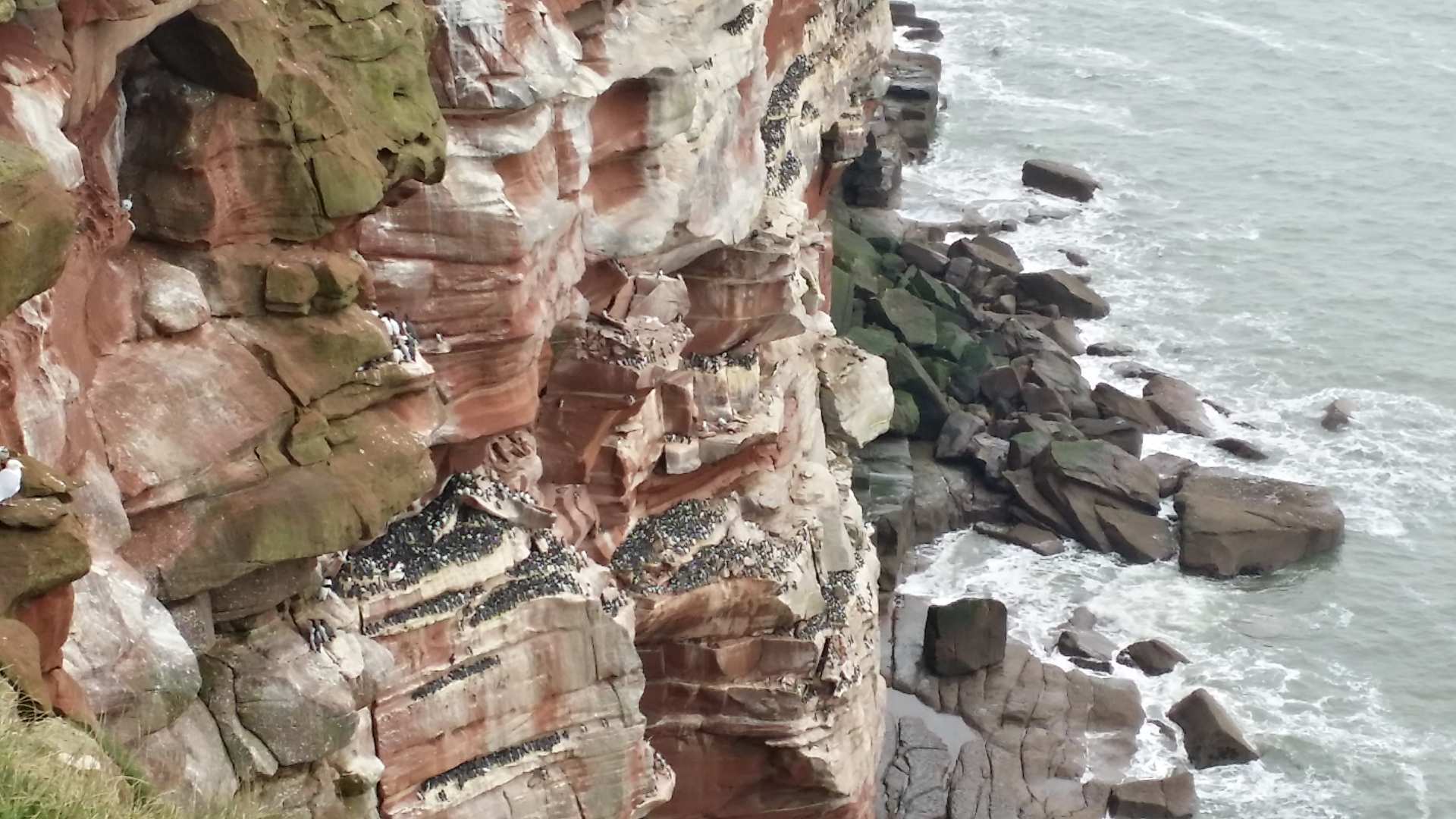 This isn't a huge beach, but it is a very pretty beach. Nestled just to the south of St Bees Head (the only sea cliffs in Cumbria) the tiny village has everything you could want from a visit to the seaside, including a number of excellent cafes and pubs. Facing due west means that the village is treated to some spectacular sunsets; making it the perfect spot for a romantic evening stroll. If you want more from your visit than a beach walk, then it has that covered too: the priory is stunning and dates back to the twelfth century, and throughout the village are a number of interesting memorials and sculptures, including St Bega herself, after whom the village was named.
Ties in perfectly with: Coast to Coast Walk
Allonby
If Allonby were on the south coast it would be absolutely swamped with visitors, but as it's on the northwest coast of Cumbria it's largely deserted, meaning you will have miles and miles of glorious sandy beaches all to yourself. It's one of those fascinating little villages that doesn't appear to have that much going for it, but it has a really interesting history as well as a decent chippy (the fabulously named Codfather), which always helps!
Historically, the town had a reputation for sea bathing and people would travel great distances to bathe in, or even drink, the healing waters. If you fancy a swim today there are plenty of places to dive in, but it's likely to be a bit on the cold side, so you could just choose to improve your health with a nice long, bracing walk along the beach instead.
Nearest Contours Walks: Coast to Coast Walk or Hadrian's Wall Walk