Contours Walking Holidays
A self-guided walking holiday exploring the North York Moors and the Cleveland Heritage Coast's cliffs and beaches, accommodation and luggage transfer included.
Contours Walking Holidays
https://www.contours.co.uk/cleveland-way-trail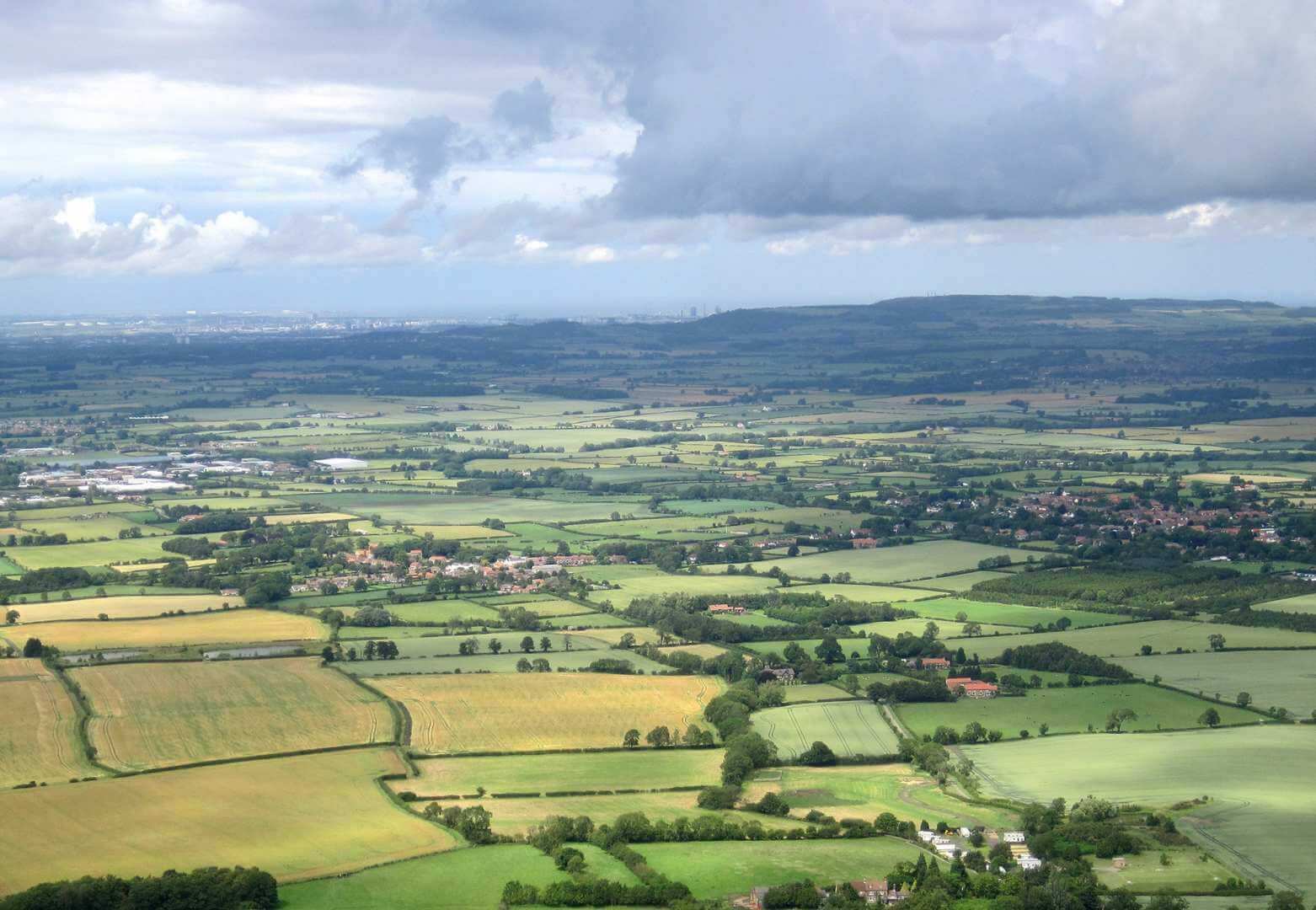 Cleveland Way
A self-guided walk around the North York Moors National Park and the Cleveland Heritage Coast.
3 to 11 nights
23-111 miles
Moderate to Strenuous
From £320 per person
About the trail
Take a self-guided walking holiday along the Cleveland Way, a walk of stunning contrasts. Beginning in the old market town of Helmsley, the Cleveland Way traverses the western escarpment of the North York Moors to the coast at Saltburn-by-the-Sea, before following the Cleveland Heritage Coast to the Victorian town of Filey.
While walking through the Moors, the trail traverses woodland, green dales and heather moorland. This section is packed with historic interest, including the iconic White Horse of Kilburn. The coastal section then follows high cliffs, sandy bays and wooded wykes. Picturesque fishing villages pepper the trail, as well as the famous port of Whitby. Overall, the Cleveland Way is an incredible walking trail filled with intrigue and beauty.
We offer multiple holiday options along this trail. If you wish to experience the entire trail, simply select the first option from the list below.
Customer reviews from the Cleveland Way
"The variety of landscapes on the Cleveland Way was really nice. The luggage transportation was flawless and the variety of lodging hosts and facilities was terrific. Well done!"

Mr McCoy, USA
"Wonderful scenery, great variety of terrain, interesting towns and villages on the way. Accommodation varied but overall good."

Mrs Wood, UK
"Extremely beautiful walk."

Dr Hicks, UK
"The best hiking trail we have done, very lucky with the weather, but some excellent hiking, a good mix of easy hiking and harder section. Visited some very nice towns, and excellent moorland and coastal hiking. Great hiking, superb scenery, some very good meals out, some very good accommodation. Will absolutely book with you again, this was our 5th, I think, and best."

Miss Steggall, UK
"The walk was the best we have done so far with Contours. The walk itself was varied, challenging in places, and it obviously helped that the weather was nearly perfect. The instructions from Contours were excellent as always and the accommodation was mostly good or better. The baggage transfers worked without a hitch."

Mr Gill, UK
"Really good, it all went very well, organisation was perfect, no complaints! Great scenery, lovely walking, everything went to plan, so we never really thought much about the organisation!"

Mr Astle, UK
"I was lucky with the weather. I had only one day with rain and two days with some drizzle. The views were great. And I met interesting people. The Cleveland Way is an excellent mixture of moorland and coastal walk with some places of history, e.g. Rievaulx Abbey, Whitby Abbey. Again the team of Contours did a good job. It was my walk no 14 with Contours!"

Mr Witzel, Germany
"5 similar distance walking days, with extensive views throughout, blessed for the most part by dry, sunny weather. Well organised, as always. We've been using Contours every year since 2010!"

Mr Parkinson, UK
"Staithes, Robin Hood's Bay, Scarborough and Filey all delightful, and Contours served us typically well with accommodation, seemless luggage transfers, and flexibility when needed."

Mr Jarvie, UK