Beth Pipe's Best Coastal Walks in Cumbria
Plan a day beside the side with our favourite coastal walks in Cumbria. Why not add one to your walking holiday?
Beth Pipe's Best Coastal Walks in Cumbria
https://www.contours.co.uk/coastal-walks-in-cumbria
Beth Pipe's Best Coastal Walks in Cumbria
By Beth Pipe
We're often asked where the best place to head is to avoid the crowds in Cumbria, and there's one very simple answer – the coast. We have a long and beautiful coastline right around the county but it's so often overlooked, in every sense, by the stunning fells in the National Park. Here are four very different walks along the Cumbrian coast where I can pretty much guarantee a little peace and quiet, whatever time of year you choose to tackle them.

There are a number of Contours routes which either start or end on the Cumbrian coast, so it's definitely worth adding a day or two to explore a little further.



Sandscale Haws Nature Reserve


This little beauty is only 5 minutes from Barrow-in-Furness but is so different to the busy, industrial town that you'll find it hard to believe where you really are. There's a small car park and information boards showing routes through the enormous dunes, as well as an assortment of paths you can take to explore the area. The inner dunes are criss-crossed by paths leading to tiny hidden valleys and unexpected views, while the immense outer dunes offer spectacular views along the Duddon Estuary to the fells beyond.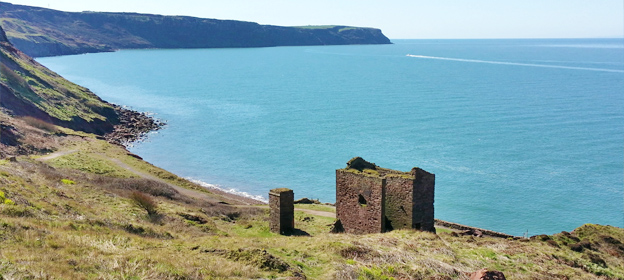 St Bees Cliffs


I've probably mentioned these before, but as the only sea cliffs in Cumbria it would be wrong not to mention them again here. The village of St Bees is full of lovely cosy pubs and shops to explore, while the full walk up and over the cliffs – all the way into Whitehaven – is a wonderful way to pass an afternoon; there's even a regular bus service if you don't fancy the walk back. During May and June the cliffs are full of nesting birds, plus there's plenty of wildlife out to sea too. Whitehaven isn't top of everyone's "must visit" list but it has a fabulous history – it's one of only 52 gem towns in the UK (towns where the street pattern is protected), it led the world in both mining and ship building and it is home to the Rum Story, which is well worth a couple of hours of anyone's time.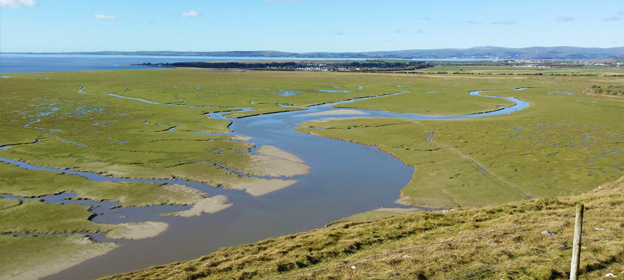 Humphrey Head


This is said to be the spot where the last wolf in England was shot, and the man who did it reputedly received Holme Island in Grange-over-Sands as a reward – they clearly had a different view of conservation back then! Humphrey Head is a Cumbria Wildlife Trust nature reserve which juts out into Morecambe Bay, and there's a lovely short walk up over the top of the reserve and down to the beach at the far end. The views are immense – stretching all the way down to Blackpool Tower on a clear day – and there are plenty of places to pause for a flask and a sandwich. It's also worth exploring the foot of the cliffs too, as there's an interesting memorial and you can usually catch a glimpse of our friendly neighbourhood peregrines.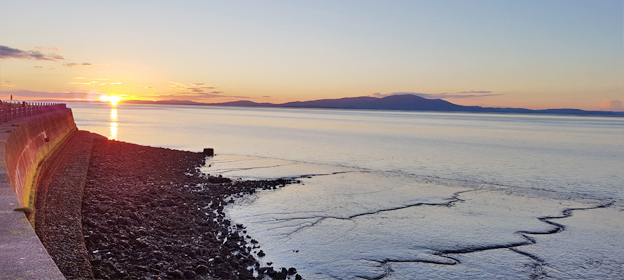 Silloth


Tucked away on the North West coast, the remote village of Silloth can definitely be classed as being off the main tourist trail. It's a lovely little town with plenty of local shops selling a range of locally produced food and crafts, there's a lovely park to explore and a really nice, gentle walk leading out to the north of the village, along the coast past Cote Lighthouse. You can follow the gentle path all the way to Grune Point and enjoy glorious views across the Firth to Scotland – the estuary is a haven for migrating birds during spring and autumn, so be sure to take your binoculars.
Top posts