A Cornish Celtic Way
Contours Walking Holidays
A Cornish Celtic Way
https://www.contours.co.uk/cornish-celtic-way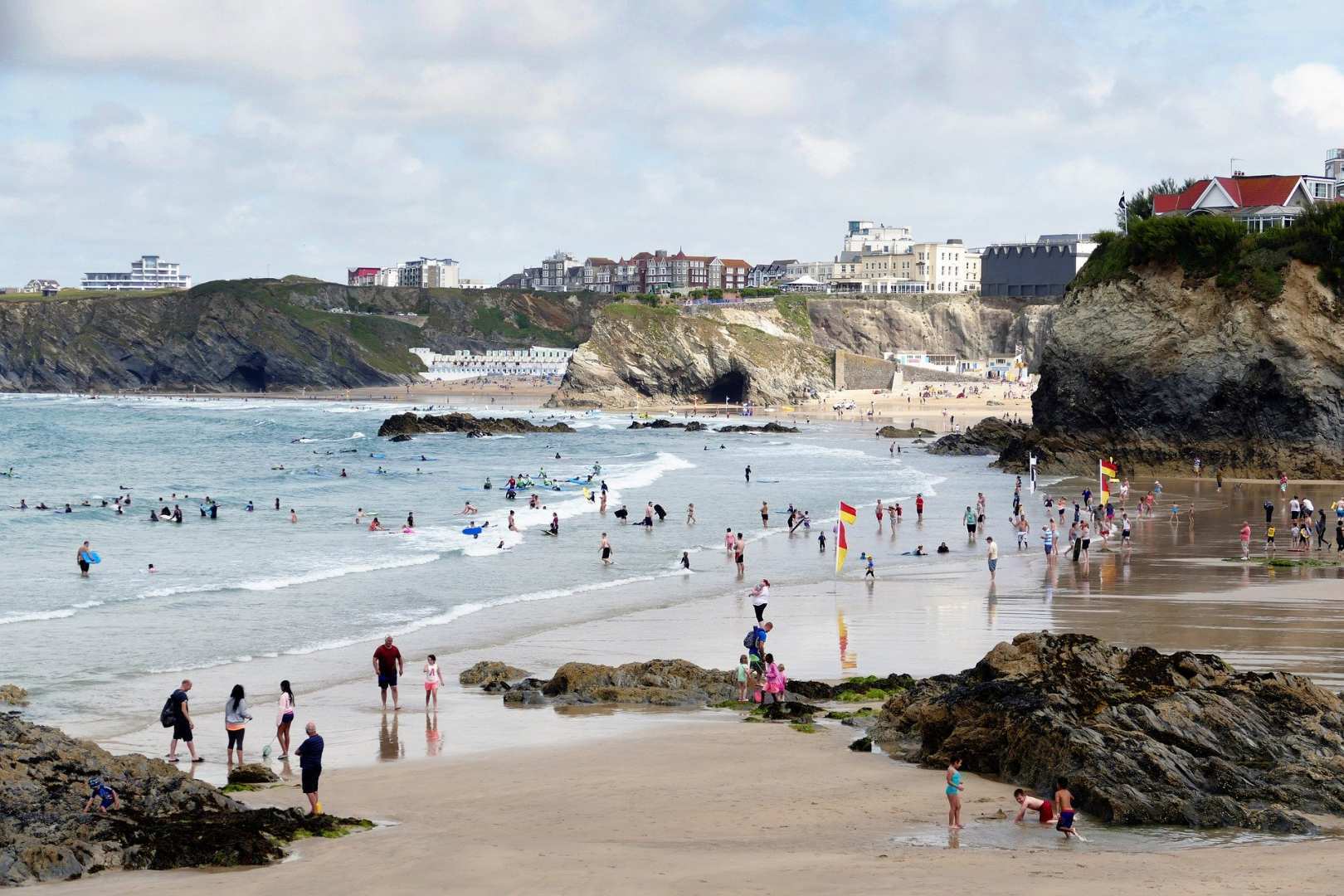 A Cornish Celtic Way
Cornwall explored on a 125-mile walking holiday from St Germans to St Michael's Mount.
9 to 13 nights
121 miles
Moderate to Demanding / Strenuous
From £880 per person
About this route
The Cornish Celtic Way combines the undulating coastal pathways of the South West Coast Path with inland walks along St Michael's Way and the Saints Way. For some, it promises a spiritual journey along the pilgrimage routes of Celtic saints, wending between Celtic crosses, holy wells and standing stones.
Over 125 miles from St Germans to St Michael's Mount, the Cornish Celtic Way crosses the peninsula to Padstow, then sweeps south along the gorgeous Cornish coast. This storm-shaped coastline offers sandy bays and rocky headlands, including the dramatic rock stacks of Giants Stepping Stones. From Lelant, the trail joins St Michael's Way and crosses the peninsula again, enjoying the beautiful Cornish countryside as it leads the way to Marazion and the imposing castle atop St Michael's Mount.
St German's/Marazion
121 miles (194 km)
2nd January to 24th December
Taking off your boots to walk along Cornwall's many beaches of white sand.
Enjoying the mysticism of this ancient route, which winds along in the footsteps of pilgrims.
Wandering the narrow streets of quiet coastal villages. Drop in to a warm, welcoming pub or a bustling café as you walk.
| Code | Tour | Duration | Price per person | |
| --- | --- | --- | --- | --- |
| CORCW1 | From St Germans(T) to Marazion | 8 days walking | £880 | |
| CORCW2 | From St Germans(T) to Marazion | 10 days walking | £1075 | |
| CORCW3 | From St Germans(T) to Marazion | 12 days walking | £1270 | |
Itinerary
What's included?
Extra nights?
Tour facts
Route profile
Travel info
Weather
Start
Travel to St Germans(T) where your first night's accommodation has been booked
Day 1
St Germans(T) to Polperro. 13.5 miles (21.5km)
Day 2
Polperro to Luxulyan(T). 17 miles (27km)
Day 3
Luxulyan(T) to Padstow. 20.5 miles (32.5km)
Day 4
Padstow to Mawgan Porth. 13.5 miles (21.5km)
Day 5
Mawgan Porth to Holywell(T). 13 miles (21km)
Day 6
Holywell(T) to Porthtowan. 14 miles (22.5km)
Day 7
Porthtowan to Hayle. 16.5 miles (26km)
Day 8
Hayle to Marazion. 14 miles (22km)
Finish
Depart from Marazion after breakfast
Your Itinerary
This itinerary lists our preferred overnight stops for this tour. Sometimes there may be a shortage of available accommodation in a preferred location, in which case we will transfer you from the trail to your accommodation and back again at no extra charge. Overnight stops marked with a (T) will always require transfers as standard.
Overnight stops marked with an (L) have very limited accommodation, and therefore more often than not will also require a transfer, particularly on bank holidays and weekends. We will use non-transfer accommodation wherever possible.
The daily mileages quoted are average trail miles only and do not include the distance from the trail to your accommodation. We do not expect you to have to travel more than a mile from the trail to your accommodation; should your accommodation be further than this, transfers will be provided as standard.
Below are the additional costs that may apply depending on your requirements. Dog-friendly tours are subject to a Daily Dog Charge, which will be listed below if applicable. Our standard prices per person are based upon two people sharing a room; if you are on your own, or are part of a group but require a room of your own, then the Solo Traveller or Single Supplements apply respectively:
A note about transfers
£55.00 per person / per night
£45.00 per person / per night
You can add rest days at any of the overnight stops:
£60.00 per person / per night
What's included?
9 nights' accommodation in en-suite rooms (where available) in selected B&B's, hotels, inns and guesthouses along the trail, or a short distance away via taxi provided at our expense.
Breakfast each day.
Door to door luggage transfer.
Maps with the route marked on and a guidebook or route notes describing the trail.
An information pack containing an itinerary, instructions on how to find your accommodation each night and a kit list.
Detailed travel instructions on how to get to the start of your holiday and back from the end of it.
Extra Nights & Rest Days
For many walkers, the Cornish Celtic Way offers far too many interesting sights to take in without adding an extra night or two to stop and explore further. We can arrange for you to do this at any of our overnight rest stops.
The lively harbour of Padstow is an ideal setting in which to enjoy the unique Cornish atmosphere. The surrounding area is made up of rugged coastline, quiet coves and glorious sandy beaches, making Padstow a great base for a wide variety of water sports and activities. As well as a plethora of shops and visitor attractions, Padstow is known as one of Cornwall's great foodie destinations, and is home to Rick Stein's famous fish restaurant among many other fantastic eateries. Another point of interest is Padstow Museum, which houses a collection of memorabilia giving an insight into the history of Padstow over the past two centuries.
If you fancy extending your holiday with an extra night or two at the end of your walk, the old town of Marazion is a popular destination for beach holidays and water sports. The town claims to be one of the oldest in Britain, and nearby Mount's Bay is one of the most beautiful bays in the world. The town is perhaps most famous, however, because of its proximity to the island of St Michael's Mount, where you can enjoy its range of shops while admiring the tower and battlements of the castle, which stand almost 230 feet above sea level.
You can add rest days at any of the overnight stops:
£60.00 per person / per night
Tour Facts
Total distance: 121 miles (194 km)
Duration: 9 nights, 8 days walking
Minimum daily distance: 13 miles (21 km)
Maximum daily distance: 20.5 miles (32.5 km)
Code: CORCW1 Grade: Demanding / Strenuous
Season: 2nd January - 24th December
Start of holiday: St Germans(T)
End of holiday: Marazion
Route Profile

Travel Information
Useful information and travel links that will assist you in your plans to travel to the start of the holiday and back from the end of it are sent to you with your full tour pack. A summary is given below:

By Air - The most convenient major city and international airports are Newquay, Bristol, Cardiff & Heathrow.

By Rail - There is a train station at St Germans. The nearest train station to Marazion is at Penzance (approximately 4.9 miles away).

By Bus - Various bus services run to St Germans. A bus runs from Marazion to Penzance Monday to Saturday only, so a taxi would be required on a Sunday.

From London - Trains run from London Paddington to St Germans.

Return To The Start - To return to the start of the trail (St Germans), take a bus or taxi from Marazion to Penzance. From here, take the train to St Germans.
Weather Information
To find out more about the weather forecast for your chosen holiday's general location, please see the following websites:
MetCheck - This website allows you to look up detailed weather information for specific locations as far as six months in advance.
Met Office - This website shows regional area forecasts a few days in advance, with a general UK forecast description of up to 30 days in advance.
Mountain Forecast - This website shows what the forecast is like up on specific hills and fells, and offers forecasts a few days in advance.
Routes on this trail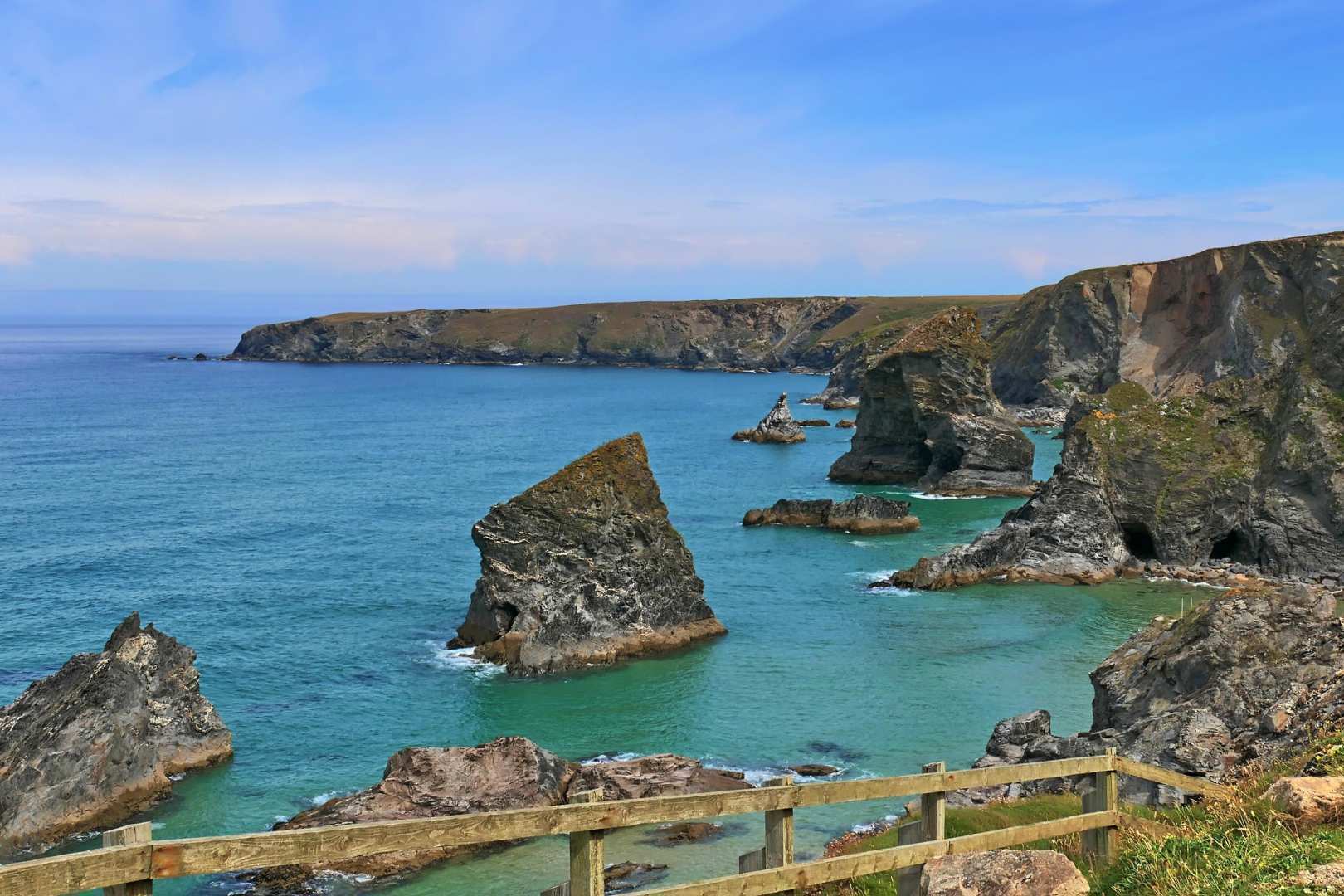 A 6-8 night walking holiday from Padstow to Marazion along Cornwall's northern coast and across St Michael's Way.
Find Out More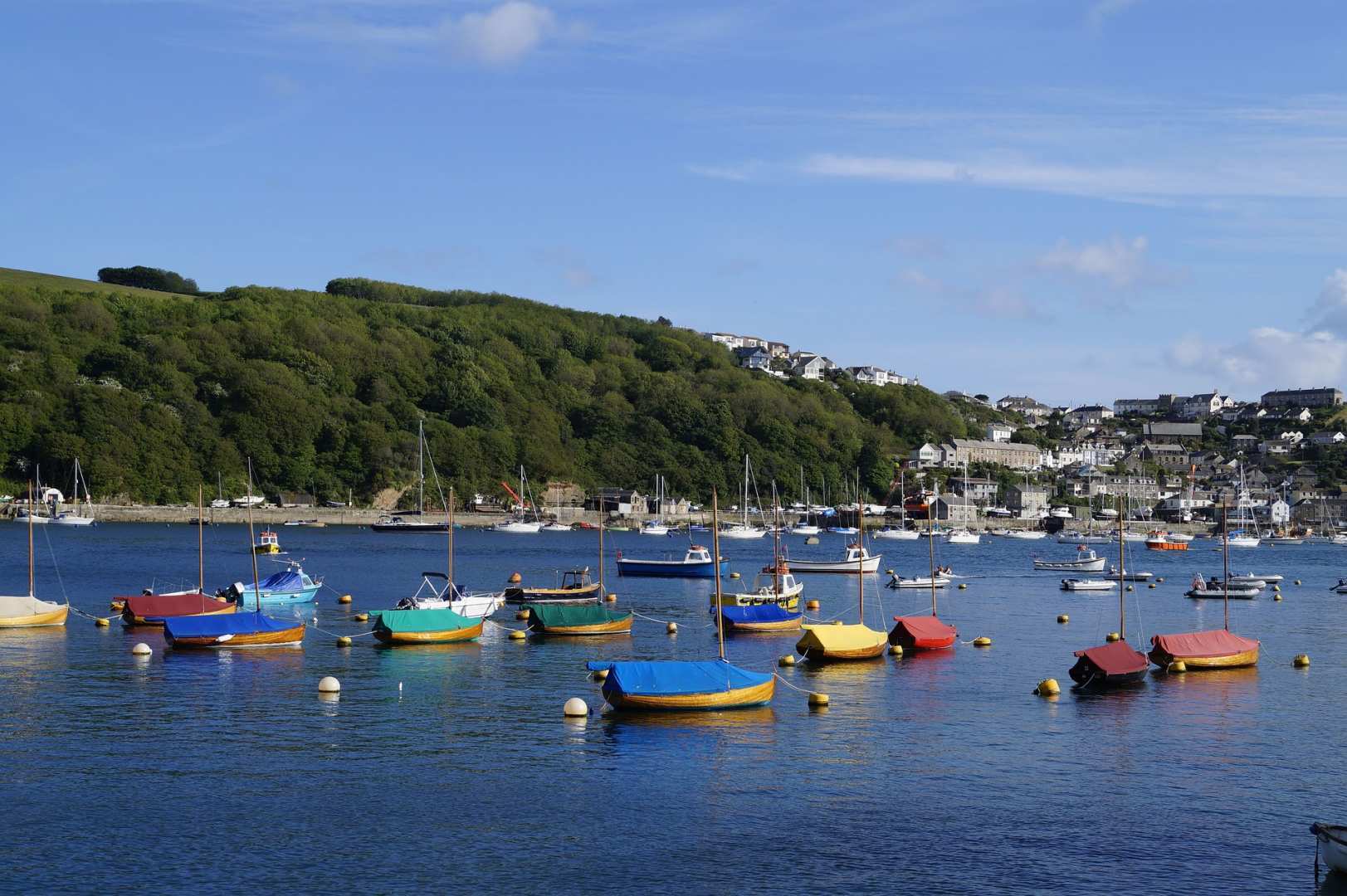 A 4-6 night walking holiday in the footsteps of Celtic saints, from St Germans to Padstow.
Find Out More