Contours Walking Holidays
Explore the heart of the Yorkshire Dales on a 2-9 day walk along the Dales Way. Maps, guidebooks, welcoming accommodation and daily luggage transfers included.
Contours Walking Holidays
https://www.contours.co.uk/dales-way-trail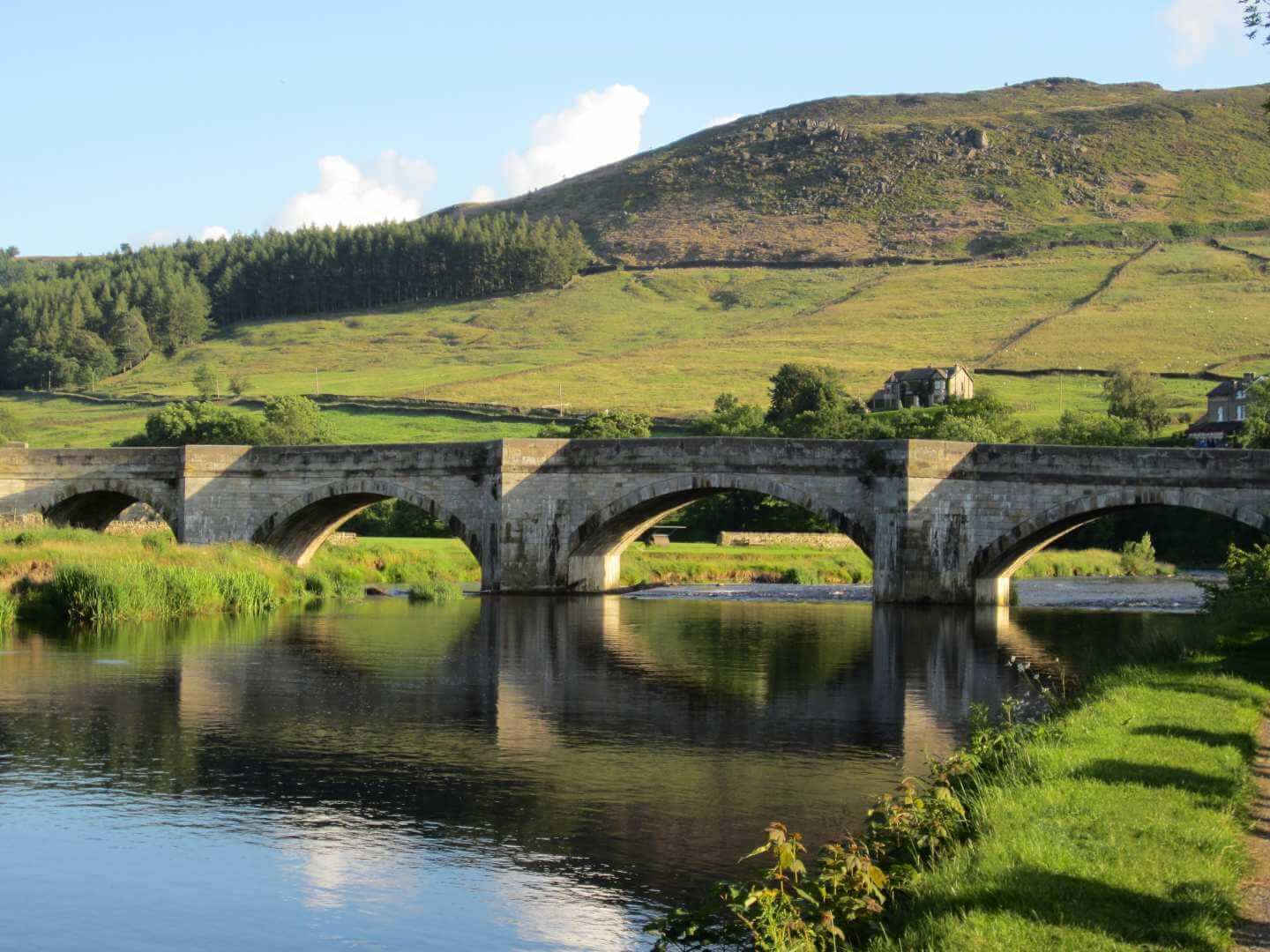 Dales Way
A self-guided walking holiday through the Yorkshire Dales and the Lake District National Park.
3 to 10 nights
22-79 miles
Easy / Moderate to Demanding
From £340 per person
About the trail
The Dales Way meanders through the heart of the Yorkshire Dales to the shores of Windermere in the Lake District. On a self-guided holiday along the Dales Way, you'll enjoy a vast range of beautiful Yorkshire landscapes, including colourful moorland, tranquil riversides, rugged fells and quiet valleys.
The walk explores a range of pretty towns and villages and offers glimpses into the region's past, including the ruins of Bolton Priory and Barden Tower. The trail then leaves the Yorkshire Dales and heads towards Windermere, passing through rolling farmland framed by the impressive mountains of the Lake District, providing a satisfying end to a remarkable trail.
We offer multiple holiday options along this trail. If you wish to experience the entire trail, simply select the first option from the list below.
Customer reviews from the Dales Way
"Thank you for organising our walking holiday along the Dales Way. With the help of some great weather it was a truly amazing experience, with wonderful scenery and views throughout."

Mr Carr, UK
"Very impressed with Contours, will definitely use again. This was my first trip with you. Walk was lovely, particularly first 5 days."

Mr Griffiths, UK
"Very attractive walk. The variety of accommodation added to the enjoyment of the holiday. Apart from the weekend we met few other walkers. Small villages & towns along the way added variety."

Mrs Badger, UK
"It was amazing -one of the best holidays we have taken! We enjoyed the walking, going through endless stiles, seeing hundreds of sheep and cows, walking along beautiful rivers, crossing over historic bridges, crossing under viaducts, and stopping in small towns to eat and sleep. The directions and our luggage delivery were perfect. We'll definitely use Contours again and recommend you to our American friends. Most of our friends had not heard of this type of experience and thought it sounded fun. Thanks for arranging an unforgettable vacation!"

Ms Lewellen, USA
"The scenery was great. The organisation was excellent. We are very pleased to have completed the walk. But it was hard going on some days! Everything went very smoothly."

Mrs Rosser, UK
"Great walk on the best of the Dales. Beautiful weather walking through the river side and pastures, raining and wet walking on the hills, windy, soggy and confused about where the trail went and that was just the first day! Would do it again tomorrow."

Mr Penland, USA
"Very lucky with the weather, amazing countryside and great places to visit and stay."

Miss Renard, UK
"Excellent week. Great landscape to walk through, excellent weather as well as very good accommodation and everything running smoothly."

Mr Chilvers, UK
"Absolutely great - loved it! Everything was well organised."

Dr Nash, UK