Derwent Valley Heritage Way
Explore the Derwent Valley Heritage Walk at your own pace on a self-guided walking holiday. Accommodation, luggage transfer and custom holiday pack included.
Derwent Valley Heritage Way
https://www.contours.co.uk/derwent-valley-heritage-way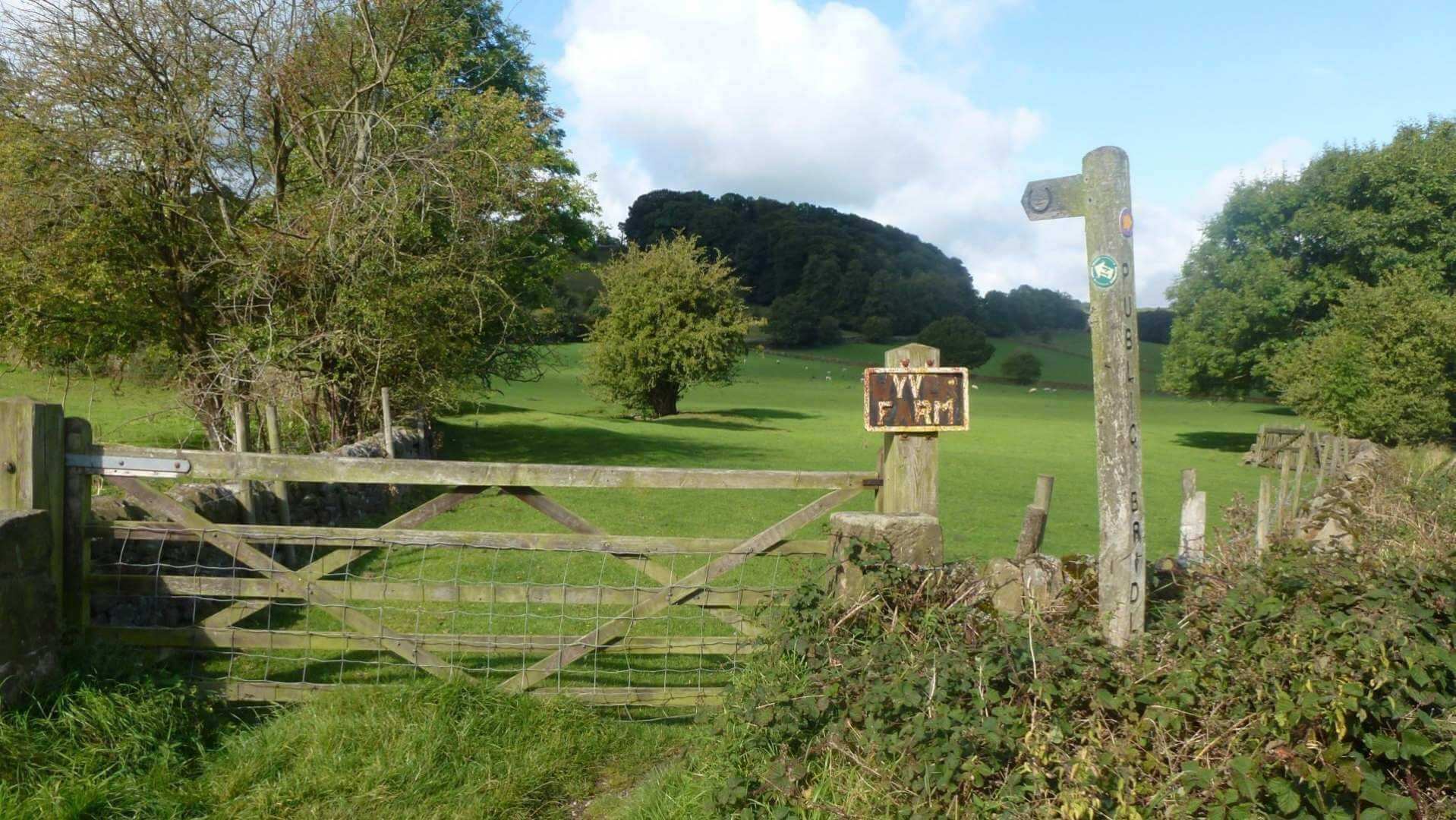 Derwent Valley Heritage Way
A walk through the Derbyshire Dales from Ladybower Reservoir in the north to Shardlow in the south.
4 to 7 nights
55 miles
Moderate to Demanding / Strenuous
From £445 per person
About this route
The Derwent Valley Heritage Way follows the Derbyshire River Derwent from Ladybower Reservoir to Shardlow, encountering a range of beautiful scenery and industrial heritage along the way. The trail enjoys wonderful views across the Derbyshire Dales and visits numerous sites of interest, including the Derwent Valley Mills World Heritage Site and a collection of museums, stately homes, wildlife reserves and even a steam railway.
There is a variety of quaint villages and friendly towns along the route, as well as the thriving industrial city of Derby, boasting everything a walker could require. The trail itself is well-signposted with reasonably gentle terrain; however, there are a number of varied climbs with the reward of beautiful hilltop views to keep walkers engaged throughout.
Yorkshire Bridge to Shardlow
55 miles (88 km)
2nd January to 24th December
Starting the walk at Ladybower Reservoir, famous for being the testing ground for the Dambusters.
Visiting the many charming towns and villages along the way, including the historic Matlock Bath, boasting a wide range of attractions.
Learning about the wealth of local history around the area and how the River Derwent contributed to Derbyshire's industrial development.
| Code | Tour | Duration | Price per person | |
| --- | --- | --- | --- | --- |
| DVHW1 | From Yorkshire Bridge(L) to Shardlow | 3 days walking | £445 | |
| DVHW2 | From Yorkshire Bridge(L) to Shardlow | 4 days walking | £555 | |
| DVHW3 | From Yorkshire Bridge(L) to Shardlow | 5 days walking | £665 | |
| DVHW4 | From Yorkshire Bridge(L) to Shardlow | 6 days walking | £775 | |
Itinerary
What's included?
Extra nights?
Tour facts
Travel info
Weather
Start
Travel to Yorkshire Bridge(L) where your first night's accommodation has been booked
Day 1
Yorkshire Bridge(L) to Rowsley. 17 miles (27.5km)
Day 2
Rowsley to Belper. 17.5 miles (28km)
Day 3
Belper to Shardlow. 20.5 miles (32.5km)
Finish
Depart from Shardlow after breakfast
Your Itinerary
This itinerary lists our preferred overnight stops for this tour. Sometimes there may be a shortage of available accommodation in a preferred location, in which case we will transfer you from the trail to your accommodation and back again at no extra charge. Overnight stops marked with a (T) will always require transfers as standard.
Overnight stops marked with an (L) have very limited accommodation, and therefore more often than not will also require a transfer, particularly on bank holidays and weekends. We will use non-transfer accommodation wherever possible.
The daily mileages quoted are average trail miles only and do not include the distance from the trail to your accommodation. We do not expect you to have to travel more than a mile from the trail to your accommodation; should your accommodation be further than this, transfers will be provided as standard.
Below are the additional costs that may apply depending on your requirements. Dog-friendly tours are subject to a Daily Dog Charge, which will be listed below if applicable. Our standard prices per person are based upon two people sharing a room; if you are on your own, or are part of a group but require a room of your own, then the Solo Traveller or Single Supplements apply respectively:
A note about transfers
£50.00 per person / per night
£40.00 per person / per night
You can add rest days at any of the overnight stops:
£60.00 per person / per night
What's included?
4 nights' accommodation in en-suite rooms (where available) in selected B&B's, hotels, inns and guesthouses along the trail, or a short distance away via taxi provided at our expense.
Breakfast each day.
Door to door luggage transfer.
Maps with the route marked on and a guidebook or route notes describing the trail.
An information pack containing an itinerary, instructions on how to find your accommodation each night and a kit list.
Detailed travel instructions on how to get to the start of your holiday and back from the end of it.
Extra Nights & Rest Days
The Derwent Valley Heritage Way passes through so many interesting locations that it's worth extending your holiday in order to take in more of the sights along the way. Should you wish to add some extra nights into your walking holiday, here are a few ideas to help you choose where to stay.
Rowsley is an excellent choice for an extra night?s stay. Perched on the bank of the river Derwent, the village boasts plenty to entertain visitors, including a shopping complex, two small art galleries and a cosy pub, with other features of interest including pretty cottages, the marvellous St Katherine's Church and the well-preserved Victorian Caudwell?s Mill. Those wishing to explore the surrounding area will enjoy the range of walking trails which radiate out from the village, including paths leading to both Chatsworth and Haddon, were you will find the impressive buildings of Chatsworth House and Haddon Hall.
The town of Belper is also rich in industrial history and has plenty to see and do, making it an excellent location for a rest day. There is a vast range of old landmarks to discover around the town, including Strutt's North Mill, Long Row and The Clusters, the Nail Makers Workshop and St John's Chapel, the oldest building in Belper. Other features of interest include the Belper River Gardens, usually filled with colourful flowers and special events ? the powerful 18th century Horseshoe Weir, the award-winning Ritz Cinema and an array of specialist shops and eateries, each boasting warm welcomes and fantastic local produce.
You can add rest days at any of the overnight stops:
£60.00 per person / per night
Tour Facts
Total distance: 55 miles (88 km)
Duration: 4 nights, 3 days walking
Minimum daily distance: 17 miles (27.5 km)
Maximum daily distance: 20.5 miles (32.5 km)
Code: DVHW1 Grade: Demanding / Strenuous
Season: 2nd January - 24th December
Start of holiday: Yorkshire Bridge(L)
End of holiday: Shardlow
Travel Information
Useful information and travel links that will assist you in your plans to travel to the start of the holiday and back from the end of it are sent to you with your full tour pack. A summary is given below:

By Air - The most convenient major city and international airports are Manchester, Birmingham and East Midlands.

By Rail - The nearest station to the start of the trail (Yorkshire Bridge) is at Bamford (about 2 miles away). The nearest stations to the end of the trail (Shardlow) are either Spondon (about 5.5 miles away) or Derby (about 6 miles away).

By Bus - Buses run from Bamford to Yorkshire Bridge Monday to Saturday only, so a taxi would be required on a Sunday. There are no direct buses from Shardlow to Spondon, so a taxi would be the best option. Buses run to Derby from Shardlow.

From London - Trains run from London St Pancras International station to Bamford. From there a bus/taxi will be required to Yorkshire Bridge.

Return To The Start - The easiest way to return to the start of the trail, is to take a bus/taxi from Shardlow to Derby rail station. From there trains run to Sheffield. Finally, take a bus/taxi to Yorkshire Bridge.
Weather Information
To find out more about the weather forecast for your chosen holiday's general location, please see the following websites:
MetCheck - This website allows you to look up detailed weather information for specific locations as far as six months in advance.
Met Office - This website shows regional area forecasts a few days in advance, with a general UK forecast description of up to 30 days in advance.
Mountain Forecast - This website shows what the forecast is like up on specific hills and fells, and offers forecasts a few days in advance.
Customer reviews from the Derwent Valley Heritage Way
"The scenery was beautiful and varied and the walks were of a good length for us. I would recommend Contours Walking Holidays. We have walked with Contours almost every year since 2004. The organisation, preparation and information provided are exemplary and we have always been happy with the walks and the accommodation."

Mr Shotton, UK
"We have just completed the Derwent Valley Heritage Trail, a superb walk with lots to see, read and research. We should like to thank you for the arrangements made, especially for the depositing of luggage at Ladybower prior to the start, and for the arrangement made at the end at Holden House for collection. We had a delightful experience and hope to use Contours again."

Mrs Morrison, UK
"Today we completed our 5-day Derwent Heritage Way walk and despite the rain we had a wonderful time. We greatly enjoyed every part of the Way, and especially loved Heathy Lea. On our last night in Shardlow, we are in Holden House, looking out on the mighty Trent - awesome! Thanks for a great experience."

Dr Lindenmeyr, USA
"Enjoyed having a bath in most places - thank you."

Mrs Rodger, UK
"A wonderful walk through the birthplace of the Industrial Revolution combined with beautiful, ever-changing countryside."

Mrs Scarth, UK
"We thoroughly enjoyed our walk along the Derwent."

Mr Falla, Netherlands