by Karen Simons
Spending time indoors does make your mind drift to some of the wonderful trails that you have enjoyed in the past. One such walk, for me, was the Mortimer Trail.
The Influence of the Mortimer Family
The Mortimers were powerful Norman earls who dominated the Marches (or borderlands) of England during medieval times.
Arriving in the wake of William the Conqueror in 1066, they were ambitious and powerful, making various attempts to claim the throne – whilst, unfortunately, being named after a large smelly puddle in France.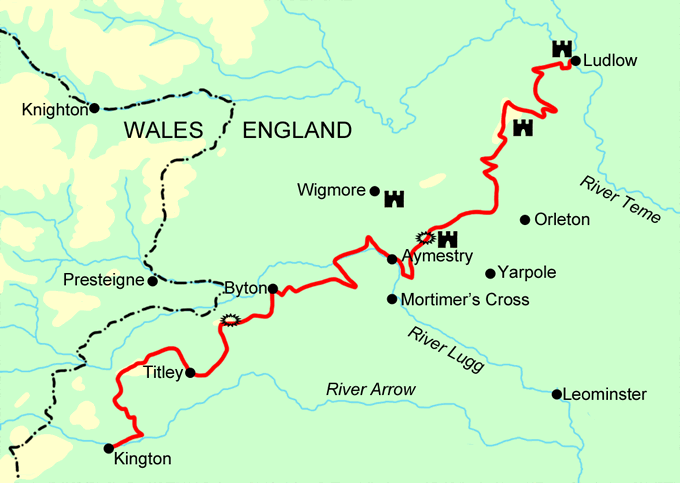 The Mortimer Trail is a way-marked 30-mile walk through the very heart of the ancient lands fought over by the earls, now one of the most tranquil places in England.
The trail crosses the Marches from Ludlow to Kington, following the high ground with fantastic views and passing medieval battle sites, ruined castles and hill forts.
The Start of the Trail: Ludlow
Ludlow is a favourite haunt of mine and it is well worth spending the day here before setting off on the walk. Not only does it have some fabulous eating places and outdoor market, remarkable half-timbered houses and Norman Castle, but the climb to the top of the church tower is breath-taking; when you can get your breath back!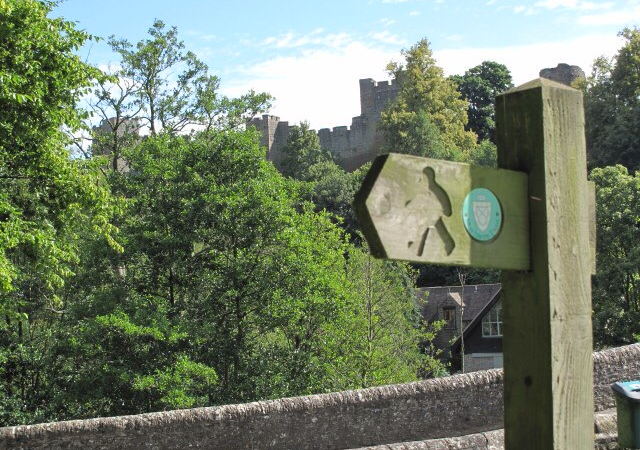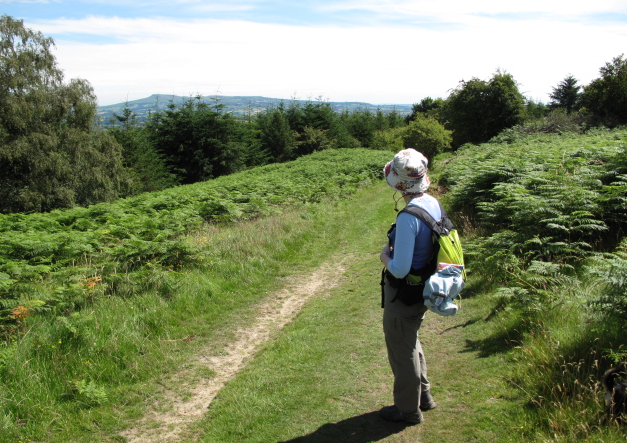 The walk starts in the shadow of the castle but soon climbs to the clear forest tracks of the Mortimer Forest above.
Wildlife and Woodland
Eventually it reaches the open farmland of Richard's Castle and Orleton Common. Buzzard and kite are ever-present and the whole walk teams with wildlife. We even spotted a nightingale hiding in the trees, its marvellous song echoing throughout the forest.
After more field and woodland, the climb up to Yatton Hill and the hillfort there rewards you with tempting views out over the Welsh mountains beyond.
Descending down from Yatton Hill, the Lugg Valley offers some gentle walking along the river Lugg before you enter the woodland of Shobdon Hill. Here, there are wide, tree-lined paths, where it was a delight to see deer roaming amongst the majestic broad-leafed canopy.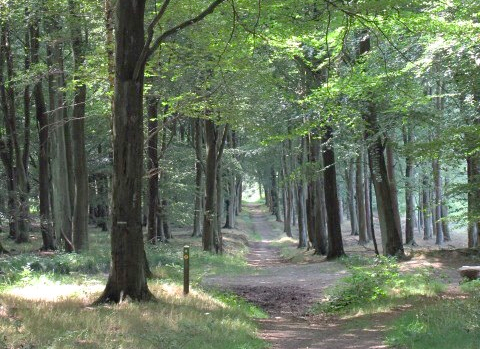 The Final Stretch of the Mortimer Trail
The next hill, Wapley Hill, boasts another hill fort atop its wooded crown. Leaving Wapley Hill, you drop down to walk through the quiet farmlands where the fields stretch out and all is peaceful. These final miles of the walk lead into Kington.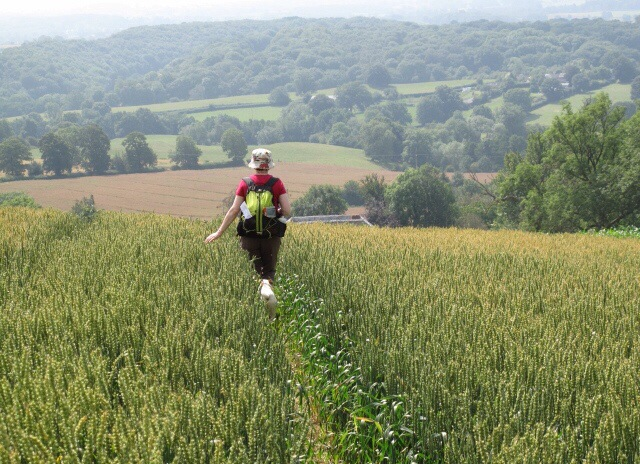 Kington is very much a walker's paradise, with Offa's Dyke Path passing through this Saxon market town. Again, it boasts the half-timbered black and white houses found along the Welsh Border, along with a satisfying number of walker-friendly cafés.
Find out more about walking holidays on the Mortimer Trail.