When a guidebook for the Cotswold Way landed on my desk, I knew that my routine excursion out of the Contours Walking Holidays office was due once again.
The usual sense of excitement and anticipation followed, but with work to be completed and my departure date looming, my maps and guidebook were hastily packed, not to reappear again until my train left the station.
I thought that I knew what to expect from the Cotswold Way: honey coloured Cotswold stone, quaint cottages and rolling green fields - the common images of a quintessentially English landscape. It was with a degree of arrogance that I took my first steps upon the trail. My walk began approximately 40 miles along the route of the Cotswold Way, in the small Gloucestershire village of Birdlip. As expected, the buildings were fine and an inviting pub offered up a final refreshing beverage before I turned south along the southern section of the Cotswold escarpment.
My first surprise came in the form of flourishing woodland, alive with birdsong and revealing glimpses of ever promising scenery. Yet, it was a somewhat less pretty scene that captured my attention. On the edge of another area of woodland was Cooper's Hill, an extremely steep hill cordoned off by rickety makeshift fencing. Once a year, Cooper's Hill becomes more attractive than even the national trail that visits it when the annual Cooper's Hill cheese rolling competition sees brave competitors launch themselves down the hill in pursuit of a large cheese.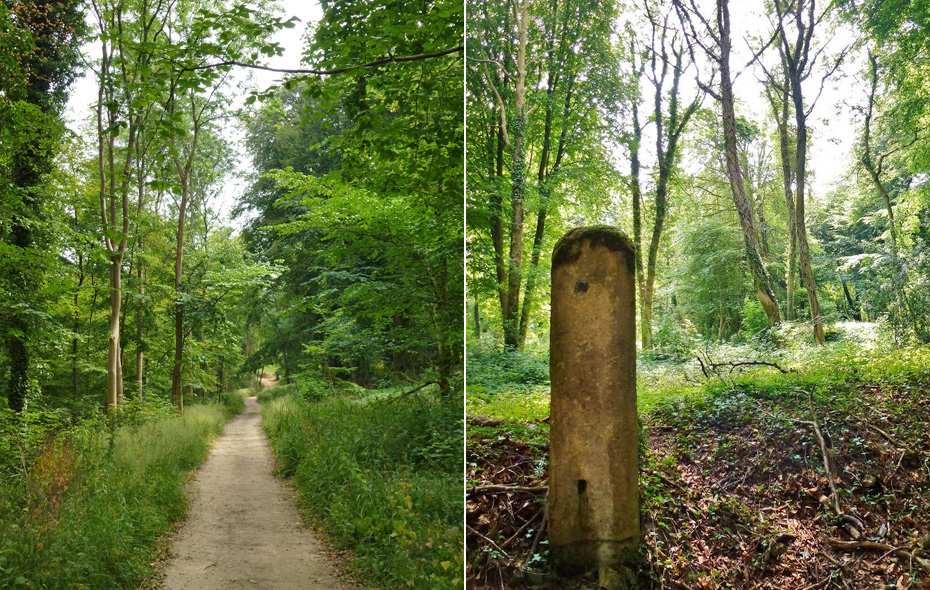 Looking up at the gradient, I was suddenly glad to be making my way to the top of Cooper's Hill rather than running down the other way. Even so, an inevitably steep climb ensued and I was grateful that the trail made its ascent through shady woodland, offering rewarding views from the top.
A gentle route through forests and pristine golf course accompanied me through to Painswick, where my expectation for striking stone buildings was met once again. However, there was so much more to Painswick than its picturesque buildings. The churchyard yielded a fine collection of carved table tombs and 99 majestic yew trees, while nearby, an ancient set of village stocks stood (thankfully) unused for centuries.
Feeling more than suitably refreshed, the Cotswold Way led me out of Painswick on route to King's Stanley. The air was sticky with stormy humidity, but between gentle rolling fields, shady woodland and the promise of blue skies, my steps soon led me to the halfway marker on the Cotswold Way trail.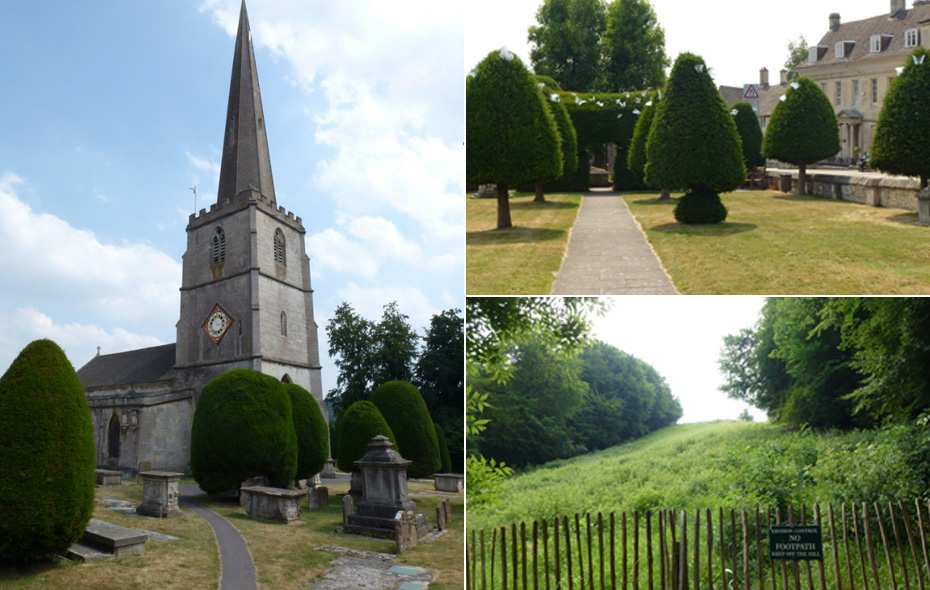 Having begun my walk in Birdlip, it seemed somehow unfitting to celebrate reaching the halfway marker. I suddenly regretted missing the first half of the walk, so, under the watchful eye of a buzzard perched nearby, I pushed on through to Haresfield Beacon, where forest gave way to wide open vistas over the Severn Vale.
It was with a new found appreciation of the ever changing landscape that I left King's Stanley, a pleasant example of a rural area under the urban influence of nearby Stroud. Within little more than an hour, I had reached the lofty picnic area of Coaley Peak, where I could not help but sit and absorb the phenomenal views over patchwork fields, with the sun highlighting the contours and views reaching as far as the Sugar Loaf in Wales. As I set forth on my way to Wotton-under-Edge, it was with a great sense of regret that I left behind this marvellous panorama.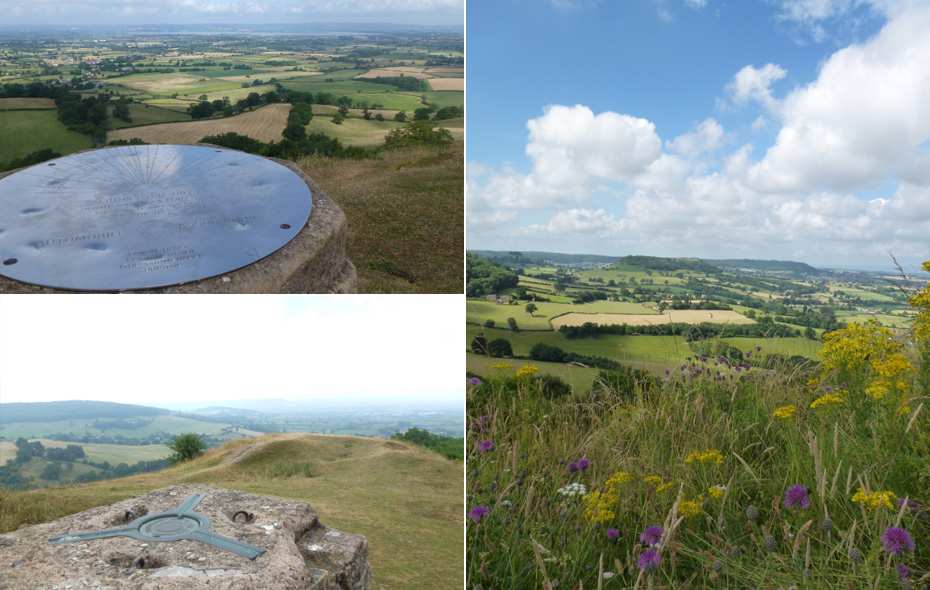 But my regret did not last for long. The hedgerows buzzed with life; wildflowers bloomed in every corner and butterflies flittered in front of my face with each step. Even a steep ascent to Cam Long Down could not steady my pace as I rushed to take in all of the trail's wonders.
Despite my hurry, when I arrived at the 'summit' of Cam Long Down, I was stopped in my tracks. 360 degree views over the Cotswold hills left me stunned. The fields opened out before me, guiding my eyes on and on into the distance. It seemed that the countryside would roll on forever, so I sat and I absorbed the scene, with a gentle breeze cooling me after the exertion of my speedy ascent.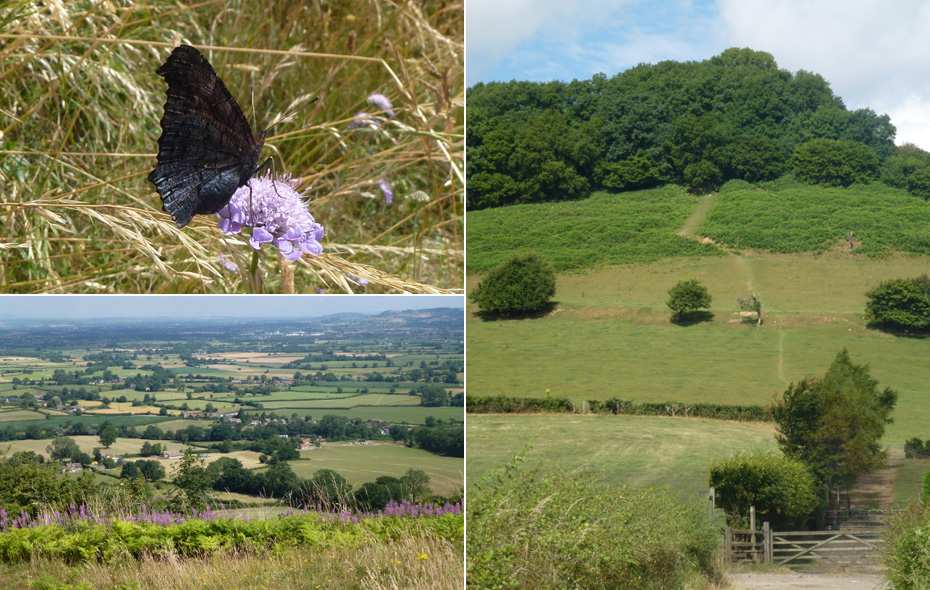 Far from being the only example of these spectacular views, the Cotswold Way continued to delight with spectacular views over the Cotswold escarpment. It was a constant reminder of my progress so far and a teaser of the journey ahead.
I am unsure whether I was lucky, or whether all Cotswold accommodations prefer to 'grow their own', but homemade cake, elderflower cordial and an evening meal accompanied by home grown vegetables, left me feeling utterly spoilt. I left Wotton-under-Edge feeling rested and beaming with the joy of life.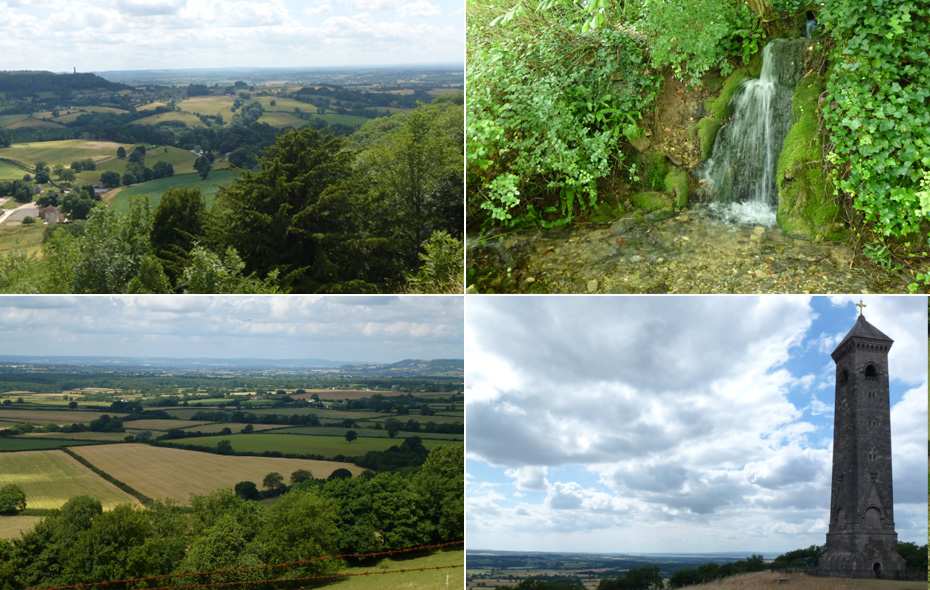 Leaving the tempting shops of Wotton-under-Edge behind, the Cotswold Way led me along trickling streams and shady hedgerows. Even a close encounter with a grass snake failed to rattle me and before I knew it, I was crossing the ramparts of Sodbury Camp, a prominent Iron Age hill fort with even more to offer in the way of views.

Soon, the grounds of Dodington Park opened up before me and there could not have been a more fitting end to my day of walking. The elegance and majesty of the Dodington estate epitomized the splendour of the Cotswold Way perfectly, yet I was still surprised by the exquisiteness of Tormarton, which provided one of the most peaceful night sleep that I have ever experienced.
After a breakfast of garden-grown fruits and freshly laid eggs, I set off upon my final day of walking. Despite the initial proximity to the busy M4, the trail returns to tranquillity very quickly as it encounters Dyrham Park, a spectacular Tudor manor nestled just on the edge of the Cotswold Way trail. However tempting its grand façade, the promise of sweeping fields and proximity to the World Heritage City of Bath, was enough to spur me on.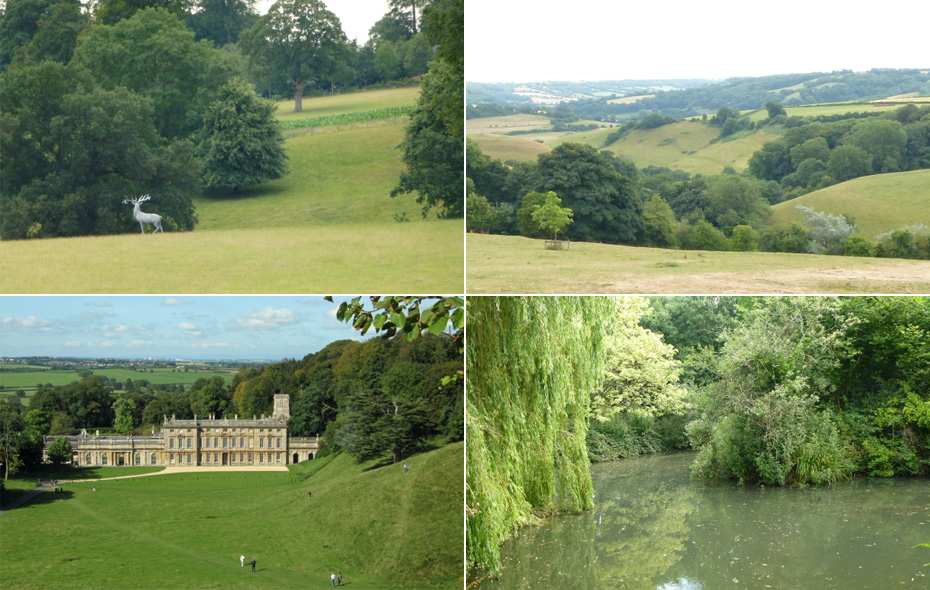 The battlefields of Lansdown Hill and the Grenville monument proved to be appropriately positioned to coax me further along the trail. By the time I reached the ominously named 'Hanging Hill', with views stretching towards Bristol, a reward in the way of a long downhill stretch followed and I soon found myself skirting the grounds of Bath Racecourse.
What better reward after a long day of walking than the treat that is the city of Bath. The Cotswold Way presents all of its treasures in turn, as if exhibiting them in one huge showroom – The Royal Crescent, The Circus, the Roman Baths and finally, Bath Abbey.

With street performers entertaining tourists, blue skies and splendid architecture, Bath seemed to be enchanting everyone, but as I placed the map and guidebook into my bag, my sense of awe and wonder was only partially for Bath. Mostly, it was for the Cotswold Way; for its versatility; its endless beauty and its ability to surprise with every turn of the trail.
I thought that I knew what to expect from the Cotswold Way. Instead, I have been captivated by it. My guidebook will remain close at hand with the promise that someday I will experience the north section of the trail and, no doubt, a whole different set of experiences to surprise me.
The Cotswold Way can be walked from North to South, South to North or in shorter sections. For more information about the various itineraries that we offer, click here.
Contours Holidays pride ourselves on our expert knowledge of the UK's trails. We regularly set out to check our routes and directions and to make improvements on the holidays we offer. You can find several write-ups of staff expeditions in our Trail Diaries.