by Sue Talbot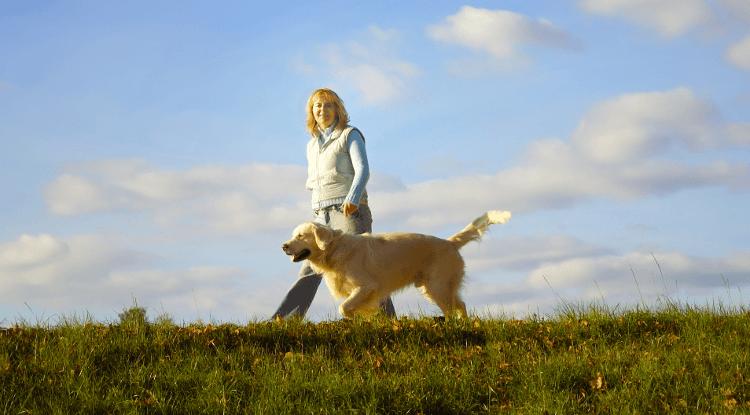 The Lake District is home to some of the country's most dramatic and wildly beautiful landscapes. Between its vast, glistening lakes and the undulating fells that cast magnificent shadows on the water, you'll find plenty of dog-friendly walks that you and your furry friend can enjoy together.
Derwentwater Circular
Derwentwater is one of the most loved lakes, with a mountainous backdrop and picturesque shoreline. The 10-mile circular route around Derwentwater is well-signposted and offers stile-free paths that wind through ancient woodland and below the gaze of mighty fells such as Catbells, Walla Crag, and Skiddaw.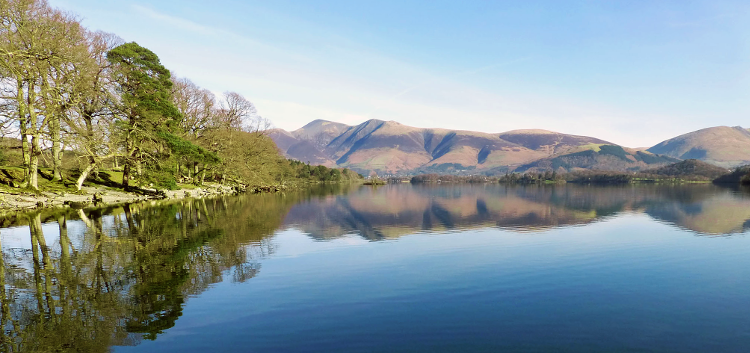 And there are lots of fascinating things to see along the way, including the famous viewpoint at Friar's Crag, Calfclose Bay and the Centenary Stone, and Ashness Bridge and Jetty. You might also be lucky enough to spot some of the wonderful wildlife along the route, such as red squirrels, otters and peregrine falcons.
Hawkshead to Windermere
Starting in the pretty village of Hawkshead, this dog-friendly walk to Windermere is packed with stunning scenery. As you explore hushed woodlands and wander between rugged hills, you'll be greeted with hypnotic views and local wildlife. This relatively easy route takes you to the 19th century Wray Castle resting on the shores of Windermere, and it's well worth exploring its grounds.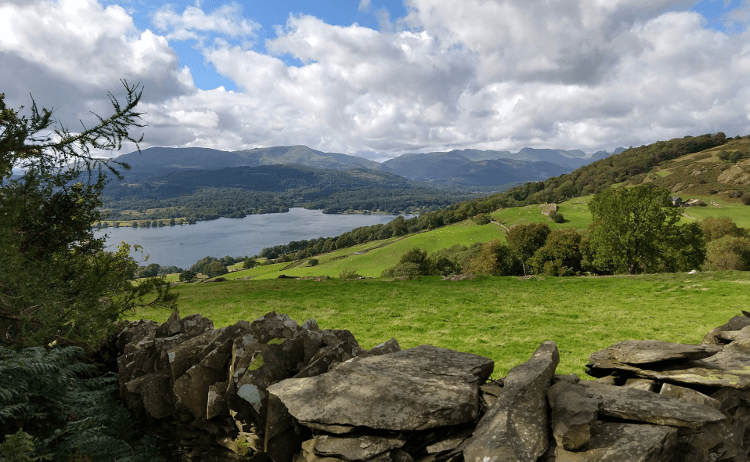 Although Windermere is one of the busier tourist areas, there are plenty of hidden gems to discover off the beaten track during this walk, or you might prefer to pop into one of the dog-friendly pubs for a local ale or two.
Buttermere to Keswick
Buttermere is one of my favourite lakes; it has an almost ethereal beauty, and its setting is beyond compare. Lying in a peaceful, glaciated valley, and overlooked by the likes of Haystacks, Fleetwith Pike and Red Pike, Buttermere has certainly earned its bragging rights and Insta fame.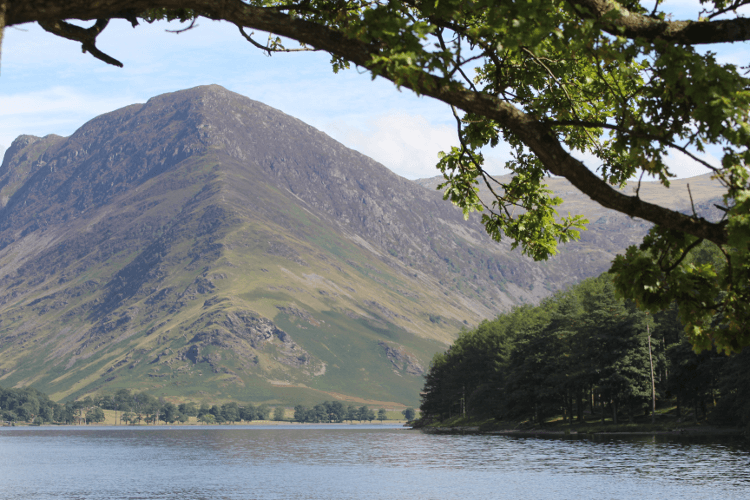 The 10-mile walk from Buttermere to Keswick exposes you to spectacular views of Derwentwater, Bassenthwaite and the Newlands Valley. Finishing your walk in Keswick, one of the most dog-friendly towns in the Lake District, you can amble around the vibrant market and stop for a drink in one of the many pubs or coffee shops.
The Ullswater Way
The Ullswater Way is a fabulous 20-mile route that leads you along the scenic shoreline of this beautiful lake. As well as taking in all the spellbinding fell views, you can soak up the charm of the surrounding villages and towns, such as Glenridding, Pooley Bridge and Howtown.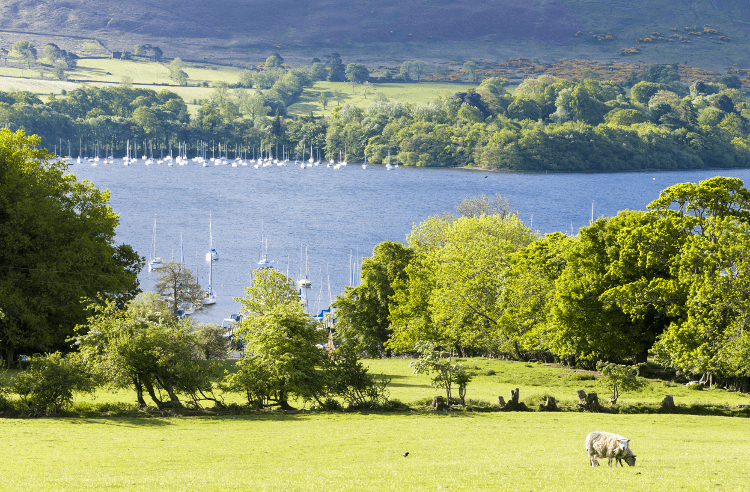 But if you don't want to tackle the entire route in one go, hop on one of the dog-friendly steamers and enjoy views of the Far Eastern Fells from the water. There are several stony beaches en route where your dog (or yourself) can take a quick dip to cool off, or perhaps you could take a slight detour up to Aira Force, an impressive waterfall that plummets down mossy ledges wrapped inside ancient woodland.
Discover more of our dog-friendly walking holidays and start exploring with your best friend.
Sue Talbot is an adventure travel blogger and iPhone photographer who's often found hiking up the Lakeland fells or swimming in fairy pools. Her outdoor adventures and photographs can be found on her blog, Lifehop, and also her Lake District Lovers Facebook page.