Many people think of a holiday as a relaxing trip abroad to experience the sun and the sand. You come home feeling well-rested, with a great tan.
However, that isn't your only option for a break away from home and work. Taking a walking holiday can end up being even better for you than relaxing on the Spanish coast.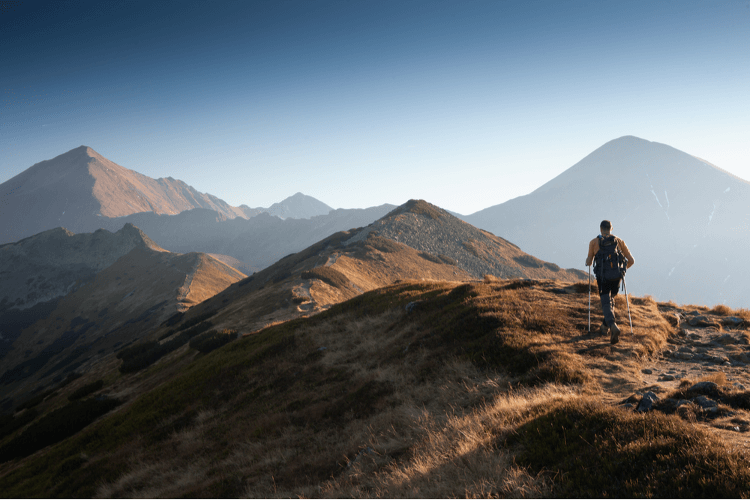 Why choose a walking holiday?
Why should you opt for a walking holiday?
Active interaction with nature is well-known for providing a mental health boost. On a walking holiday, you'll get outside, clear your mind and come back fitter and happier afterwards.
Against the manageable daily mileages of a point-to-point hike and the perspective you'll find rambling through scenery formed millennia ago, typical thought trends don't stand a chance.
How to prep for your self-guided walking holiday
1. Start with an in-depth understanding of your walking holiday
Once you have decided that a walking holiday sounds just like the break you need, it is time to get mentally prepared. Walking holidays are inherently more strenuous than sitting on the beach. However, you can choose how much energy you want to put into it.
You can hike through the mountains or opt for something more manageable, like a walk along canal paths, flat beaches or across moorland. The pace is entirely yours on a self-guided trip, so you can choose between a challenging hike and a relaxing one before you even set off.
Examine your current fitness level and the amount of time you have to prepare for the trip. If you haven't before, it is a good idea to go on smaller day hikes to gauge your appreciation for the activity. Take moments on these walks to purposefully look out and enjoy your surroundings. Those views are some of the best parts of a walking holiday.
2. Create a training plan
Don't forget your diet as a part of training.
Once you are mentally prepared for what you commit to when you go on a walking holiday, it is time to start preparing physically and financially. Creating a training plan is also a great way to reap the benefits of a walking holiday before you even begin.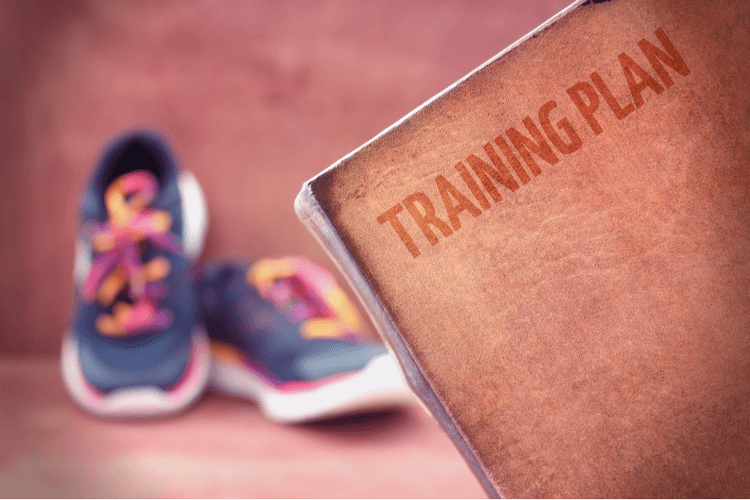 Even if you don't know your route at this point, you can begin to train for the approximate difficulty level you intend to choose. If you are beginning your fitness journey, start simply by going for short walks each day and doing some kind of leg workout. That could include:
Squats
Lunges
Stair climbing
Once your fitness begins to increase, you can add a pack to your walks. You can load it up to resemble the weight it will have on the trail, but with daily luggage transfers included in a Contours Holiday, you won't need to carry much more than lunch, water, map, guidebook and emergency supplies.
3. Invest in your equipment
Gathering the right equipment for your trip is one of the essential aspects of holiday planning. Most of the time, you need to invest in high-quality equipment to ensure its durability and comfortability. Unfortunately, opting for less-expensive equipment almost always comes back to haunt you later, likely in very inconvenient moments.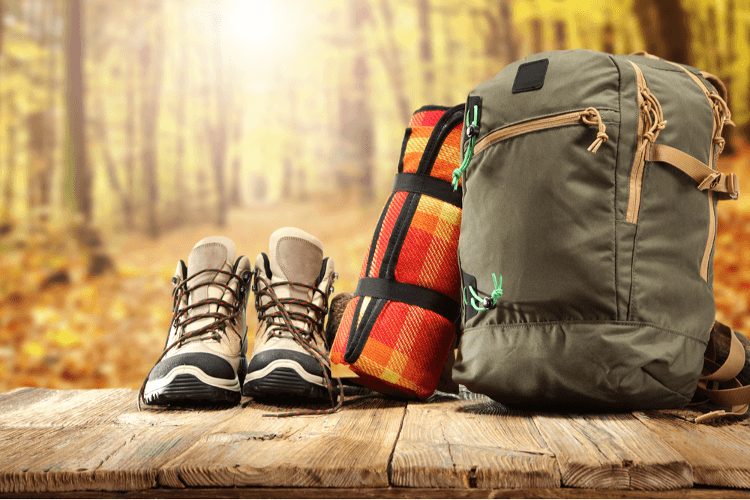 The most significant pieces of equipment for a walking holiday include:
Footwear
Backpack
Waterproofs
Do plenty of research on high-quality brands so that you can be sure to make a choice that will last you well into the future.
Once you make the decisions, you should test your equipment. There isn't much worse than having something break on the trail or getting ugly blisters the first time you walk a whole day in your boots. So take your full equipment out for a day on the trail before your holiday begins, and make sure to thoroughly break in your boots.
4. Have a weather response plan
The climate and environmental conditions can vary widely depending on where and when you're walking. As the UK experiences an average of 133 days of rain each year, you need to ensure you have the equipment to deal with wetter weather. Up in the hills, conditions can change in minutes, so it's important to pack for those downpours even on warm or mild-looking days.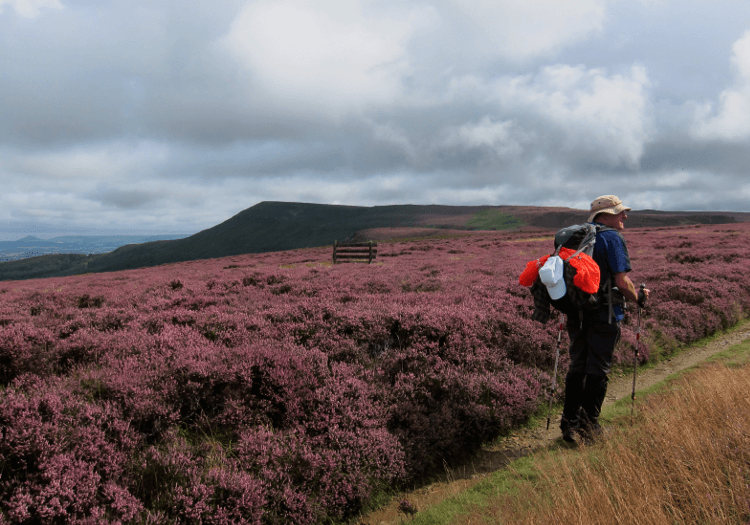 In summer, your top priority will be carrying water. Refilling points can be infrequent, especially on long, remote sections of the trail. You should also have plenty of sunscreen and protective clothing to fend off the sun.
5. Pick your route and daily mileages carefully
Choosing your route is one of the most exciting aspects of planning your trip. First, you need to consider how much time you have and if you want to spend it all on the trail. Then, think of your budget and how far you want to walk.
When you choose your itinerary, figure out how far you want to go each day. What pace is comfortable for you?
If you're planning excursions from the trail to see the sights, make sure to adjust your daily mileage expectations to accommodate those pauses, or book an extra night to make time to explore.
6. Know your route like the back of your hand
Having a GPX file on a mobile GPS device like your phone, a watch, or a dedicated GPS tool is useful.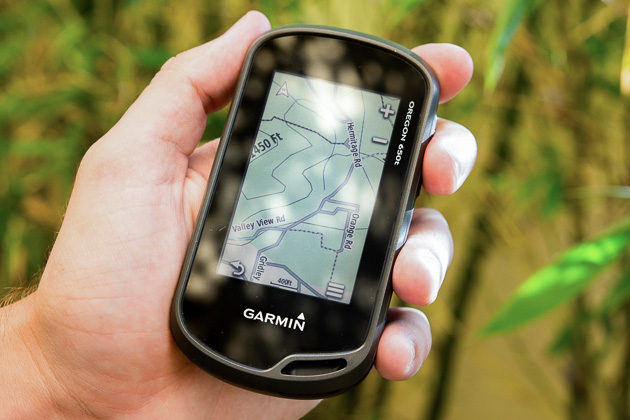 However, you shouldn't rely on digital navigation. Your Contours Holiday includes paper maps and a guidebook, and you can order extra copies for others in your walking group. Make sure to pack a compass, too.
Research terrestrial navigation signs for when you are actually on the ground walking the trail. Many trails will have signposts or symbols. National Trails feature an acorn on their signs; Scotland's Great Trails use a thistle. Always keep your eye out for square waymarkers affixed to signposts, fences and gates. The arrow will point you along the footpath.
Some trails lack reliable waymarking, in which case navigational skills are even more important.
7. Establish emergency plans
Even the best-laid plans can come unravelled when you engage with nature. Leave a detailed itinerary, along with a map of your route, with friends and family back at home. Let them know when you have made it to specific waypoints so they can keep track of you.
Doing this means that if anything does go wrong, others will know where you were on what day and can better get help for you. Having a mobile phone or another device that allows you to contact others is also helpful for safety.
Booking your walking holiday with Contours provides a lot of peace of mind where safety is concerned. Contours Holidays run a 24/7 emergency helpline and have all the information about your daily itinerary available to help you rejoin the trail if ever you get lost.