Early autumn sees potentially not only some of the best walking conditions in the UK, but also provides an opportunity to refresh and update your walking wardrobe. This is the time to use your free evenings to check out the end-of-summer season sales held by retailers – such as Contours' retail partner Cotswold Outdoor – or online discount sites, such as my personal favourite, SportPursuit.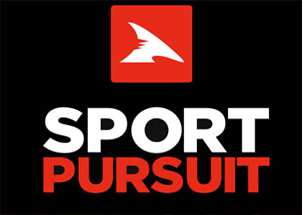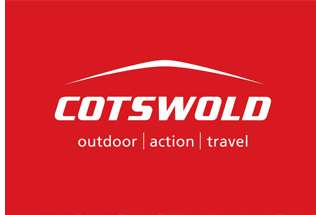 The latter website is one where I have picked up some real bargains over the years, including clothing and accessories which have become core essentials to take on my outdoor adventures. But you do have to be disciplined, as with all sales shopping; there has been many a time when the item and its price reduction have seemed like such a great bargain that I have nearly reached for the buy button, despite the fact that I already have something similar which does exactly the same job and is still in good nick at home.

As well as the sales, which are great for picking up quality bits of kit and clothing just in last season's colours, the outdoor junkie part of me likes the late summer/early autumn season for another reason, and that's 'the new stuff'; all the lighter, warmer, smaller, more robust clothing and equipment that manufacturers have dreamt up and that retailers are now tempting us with.

Like most people, I have a shopping bias. For some reason I can get by out on the hills with wearing a pair of warm, thick running tights which are now over 10 years old, and it was only last year that with great reluctance I said goodbye to my 30 year old Helly Henson Lifas, having become too thin due to years of wearing and washing, which are now happily replaced by newer versions of the same.

Jackets and gloves are however my Imelda Marcos weakness; can a woman ever have enough? Certainly it seems not for me, and being someone who feels the cold – especially when wet – I feel I have been able to create the perfect excuse to keep buying and trying.

What then have I got my eye out for this autumn?
The new stuff

Jackets and gloves it has to be, and first up the Montane Prism Mitts have caught my eye, not only for walking but also as a backup for mountain marathons when the weather turns. Typically I would carry a lightweight pair of Gore-Tex overmitts, but at only 60g the Prism mitts looks like a better alternative to try, swapping attempting to keep my hands dry for being damp but warm.


On to jackets; manufacturers may like to claim that "X" material is waterproof for life, but I have yet to have a jacket which, after a few years of quite hard use and associated washing (following instructions) and re-proofing, gives the same level of protection when it really is sleeting it down. So, my current Marmot jacket has earned its keep and is about to be retired to join its predecessors in the pile of 'used to be best but now kept as a backup' lightweight Gore-Tex jackets, while I search out a replacement. Current models I am eyeing up are Inov8, Berghaus and Salomon, however the Ultimate Direction Women's Ultra Jacket also appears worth a look in.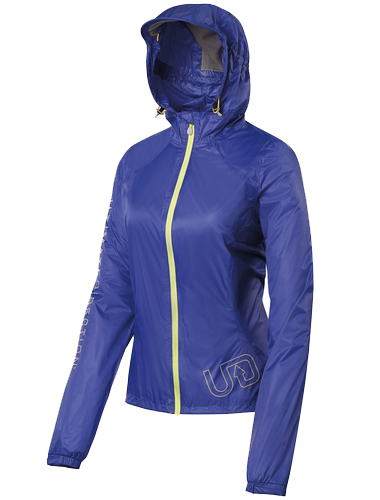 An interesting aside here; when I first started buying lightweight waterproofs for winter running use, I would always be looking for the lightest possible (maximum 300g). Now of course technology has moved on significantly, and as with tents previously, manufacturers battle it out to see who can produce the lightest fully waterproof jacket – with Berghaus now producing the Hyper Hydroshell at just 70g in weight. For my particular use however, whether real or psychological, I feel a light but not superlight jacket also provides a bit more resistance from the worse weather, plus is more robust for when scrambling up and down rocks.


The sales stuff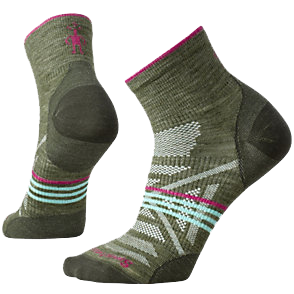 Sticking to the theme of technology, although a few years ago it was much lighter to use strong poly-bags to keep your kit dry inside your rucksack compared to dry bags, this is no longer the case. Rather it's the opposite, and while an ultralight weight dry bag may cost somewhat more than a good old poly-bag, not only will it now be lighter, but the added durability and proper closure will do a better job of ensuring things stay dry and also last longer. They are of course also exceptionally useful for keeping different items of clothing (i.e. socks and underwear) separate and together when traveling. So hopefully someone will be selling some cheaply soon.

Socks are also always on my look-out list. I have very minor heel spurs on both feet which, while they do not bother me when running or walking, do mean that I wear socks out around my heels. Once that little bald patch starts to appear then I take no precautions, nor do I get the darning needle out; rather the sock is consigned to the bin, which does make for a build-up of odd single socks if you are not careful. On the other hand, bulk-buying socks of the same type (Smartwool being my current brand of choice; not cheap but great quality, hence a key sales look out) makes it easier to mix and match surviving socks.

And finally, if the sales gods are kind to me, I will find a ladies' Patagonia RT1 full zip jacket in someone's sales, not that I am being particular or anything! Having tried one on but not been prepared to pay 'summer premium price in Chamonix' earlier in the year, the jacket is medium weight and functional, but also smart enough to multi-function as a smart casual top for work.