Contours Walking Holidays
Visit the best sights of the Scottish heartland on this easy self-guided walking holiday, with maps, guidebooks, cosy accommodation and daily luggage transfers.
Contours Walking Holidays
https://www.contours.co.uk/john-muir-way-trail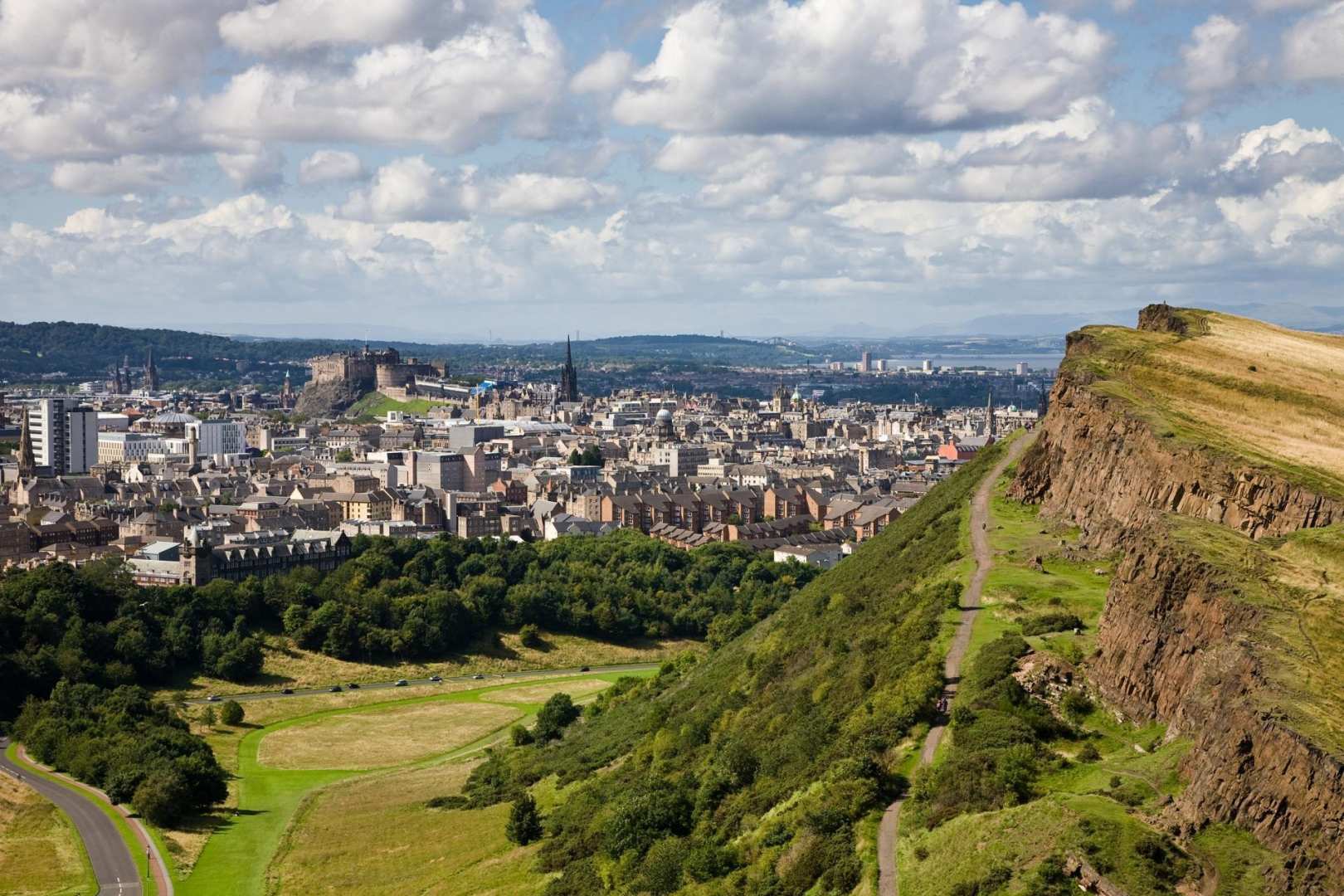 John Muir Way
Cross the magnificent Scottish heartland in honour of the 'Father of National Parks'.
4 to 13 nights
42-135 miles
Moderate to Moderate / Demanding
From £440 per person
About the trail
Named for the 'Father of National Parks', the John Muir Way is an energetic walk that strings together the best sights of the Scottish heartland along low-level, approachable paths. Pack your walk with visits to the Glengoyne Distillery, the Roman remains at the Antonine Wall, the world's only rotating boat lift, the Falkirk Wheel, and Edinburgh Castle, to name but a handful of possibilities.
Canal paths, smooth trails, and old coffin roads lead the trail along lochsides and through rolling fields, with beautiful coastal views over the Firth of Forth. John Muir was all for making the best of the countryside more accessible, and this celebratory route does an excellent job of it.
We offer multiple holiday options along this trail. If you wish to experience the entire trail, simply select the first option from the list below.
Customer reviews from the John Muir Way
"The walk was an excellent way of connecting to the West Highland Way from the Pennine Way. Surprisingly rural and quiet most of the time. The digital route supplied worked well but most of the Route had excellent on the ground signage. I think this makes an excellent link route when doing a longer version of Land's End to John o' Groats."

Mr Dowling, Ireland
"It was wonderful. Everyone replied to our questions quickly and helpfully."

Ms Yatsko, USA
"All expectations were met or exceeded. Maps, luggage transfer and lodgings were very well done. The material sent prior to the walk was most helpful, particularly about local transportation options. Keep up the good work."

Mr Crocker, USA
"We had a lovely walking tour. We very much enjoyed the trip and appreciate Contours' assistance with our special arrangements. We have told others of our three wonderful trips with Contours and highly recommended your company."

Ms Green, USA
"Quite good weather, nice and different landscapes, excellent accommodations."

Mr Pirson, Belgium
"Interesting, fun, scenic."

Ms Schnitger, USA
"Brilliant to be back in Scotland. I really enjoyed this one. Lots of scenic variety, ranging from hills and forests in the west, canals and the Antonine Wall in the centre, and coastal walking in the east. Also lots of extras to see and do along the way - I had a boat trip on Loch Lomond, a ride on the Falkirk Wheel, and climbed Arthur's Seat and Berwick Law."

Mr Julyan, UK
"Interesting walk, well signposted, did complete the East section under my own arrangements so I was pleased to do the whole John Muir Way."

Mrs Wood, UK