When walking in the hills and especially in more remote areas, it is essential that you carry a first aid kit. At the risk of stating the obvious, it is also important that you know how to use it! How many times have you gone out into the hills without a first aid kit? If you do carry one, do you know what's in it and would you know what to do with the contents?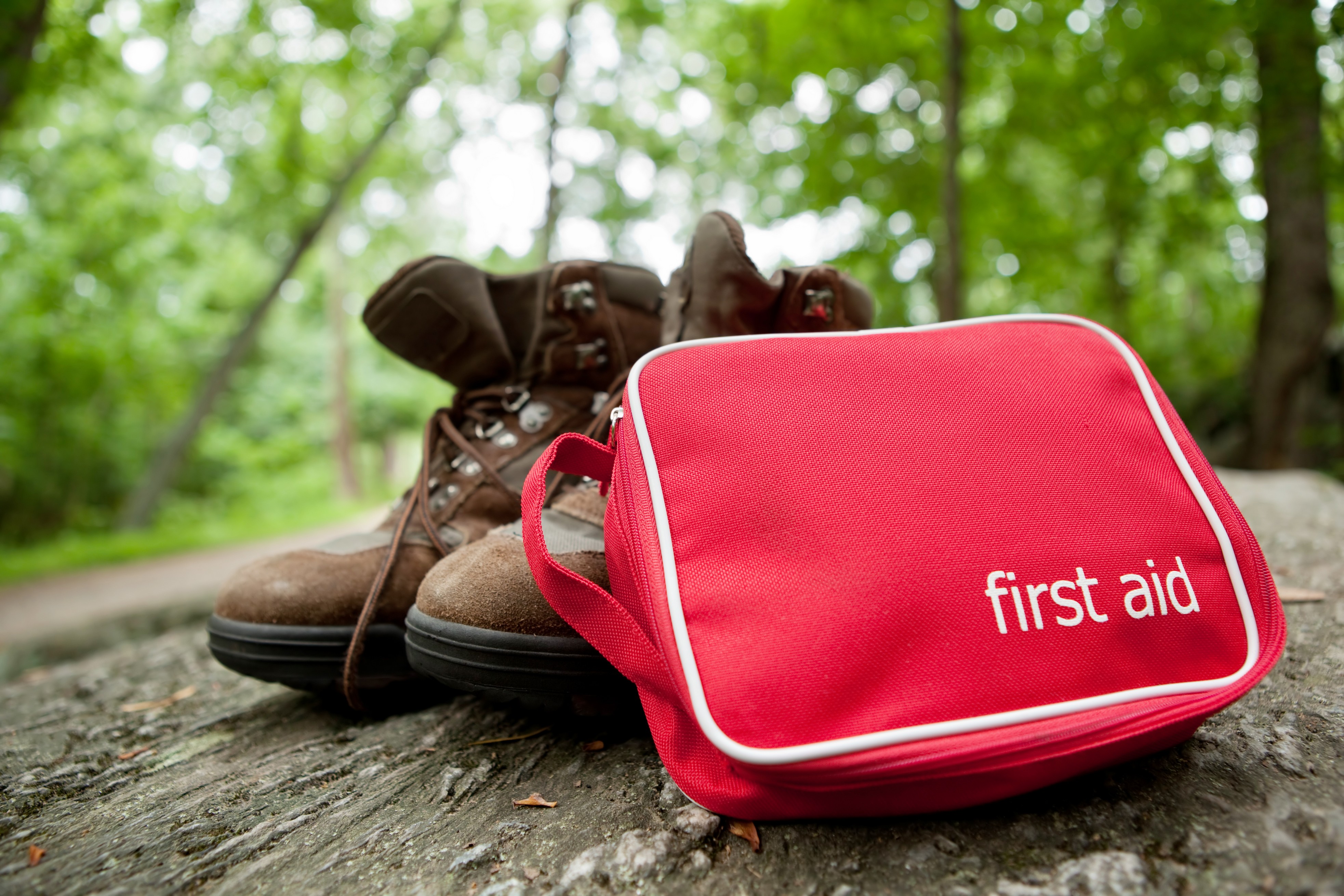 Whether walking by yourself or with other people, it is your responsibility to carry a personal first aid kit and by personal, I mean it has to be fit for your purpose and it has to be tailored to your needs.
There are many ready-made first aid kits aimed at walkers and you can buy these from any of the reputable outdoor retailers on the high street or online. Bear in mind that, although designed for walkers, these kits are generic and are not necessarily going to be suitable for your personal needs. Having said this, ready-made first aid kits are useful as a starting point on which to build your own customised kit. Given that there is no official standard for first aid kits, each brand does vary, which is why it is important to spend some time looking through an 'off-the-shelf' first aid kit and then adapting it to your own particular needs. Making your own fist aid kit will save you money in the long-term since you will only buy what you need and the brands that you know to be reliable.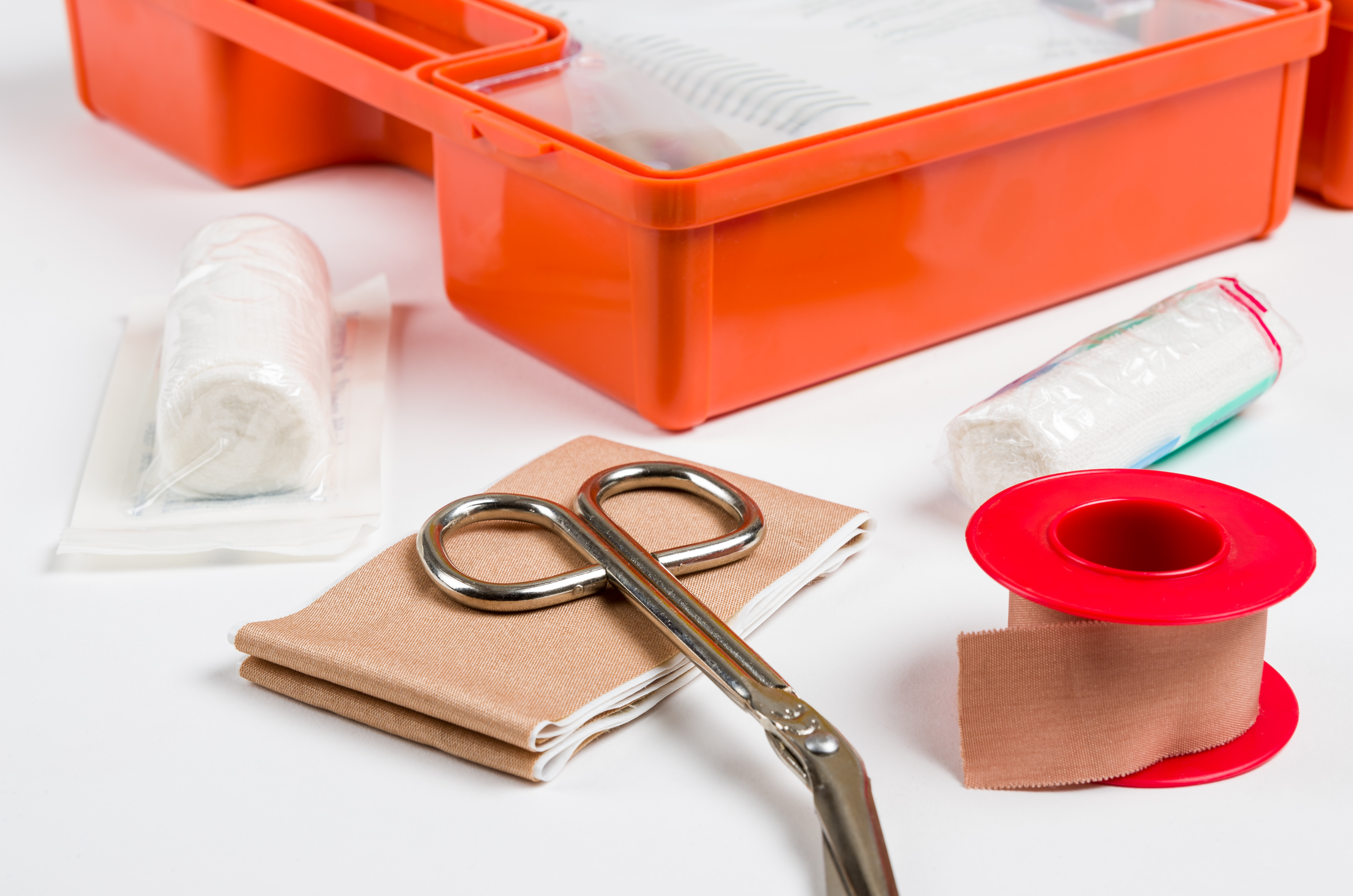 When thinking about the contents of your first aid kit, ask yourself the question; "What am I going to use it for?" For example, if you are going to be walking in summer in an area where there are midges, your first aid kit should contain sun protection and insect-repellent. If you know that you are likely to have an allergic reaction to a midge bite, you will need to carry antihistamines. If you regularly take medication for a condition, it may seem obvious, but you need to ensure you have enough medication for the whole trip. Less obvious is the fact that it is sensible to carry sufficient medication for a couple of days delay either side.
Most ready-made first aid kits will not contain specialist items or medicines and if you are walking in a remote area, it is unlikely that you will be able to get hold of these easily. As far as possible, you need to be self-reliant and prepared. Even if you are walking as part of a group, it is your responsibility to look after yourself!
In the event of an accident, a good first aid kit needs to:
1) Enable you to deal with minor injuries, for example blisters, cuts, grazes and minor sprains.
2) Keep a more serious injury, for example a broken limb, stable whilst you seek help.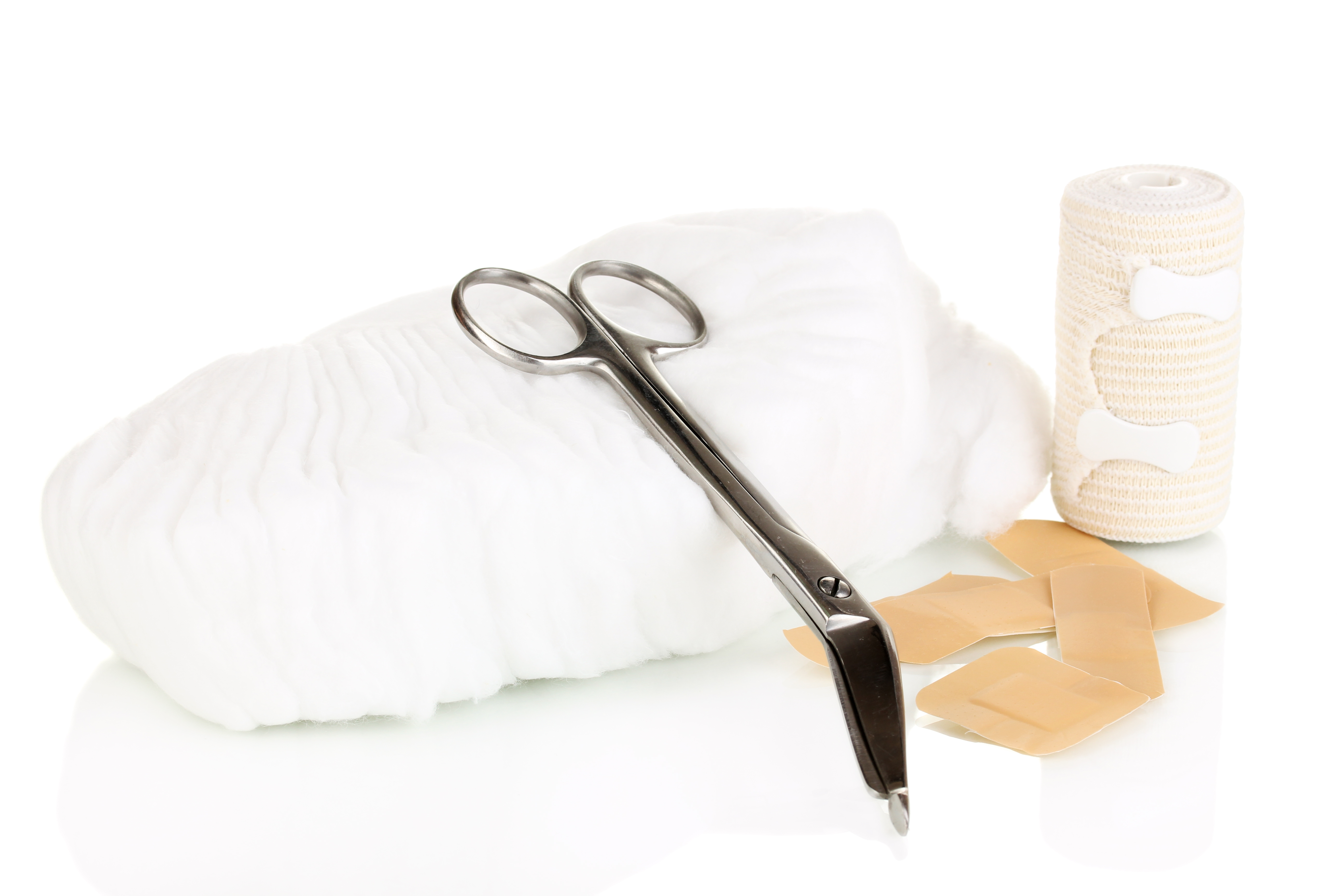 You will need to give careful consideration to exactly what you include keeping these two factors in mind and knowing what you are happy dealing with, based on your own level of skill and understanding. Also, don't forget that your first aid kit will be just one of many items that you will be carrying, so you need to think about weight and size. Make sure you have the essentials whilst keeping items to a minimum. This is particularly important if you are doing a long-distance, multi-day walk when your first aid kit will need to be as light and compact as possible.
You know your own level of fitness and what you can carry, so be realistic when making your decisions; be prepared to compromise. Remember, it's also a good idea to pack your first aid kit in a durable and waterproof container so that, at the very least, it's protected from the unpredictability of the English weather! Once you have decided what to include in your first aid kit, consider where you are going to keep it. It's no use storing your kit at the bottom of your rucksack. It needs to be easily accessible in the event of an emergency or else there is no point in carrying it in the first place!
Finally, inspect the contents of your first aid kit before every walk and make sure everything is clean and in good condition. Check expiry dates and replace out-of-date and used items. When you are out walking, make a note of extra items that would be helpful and add these to your first aid kit.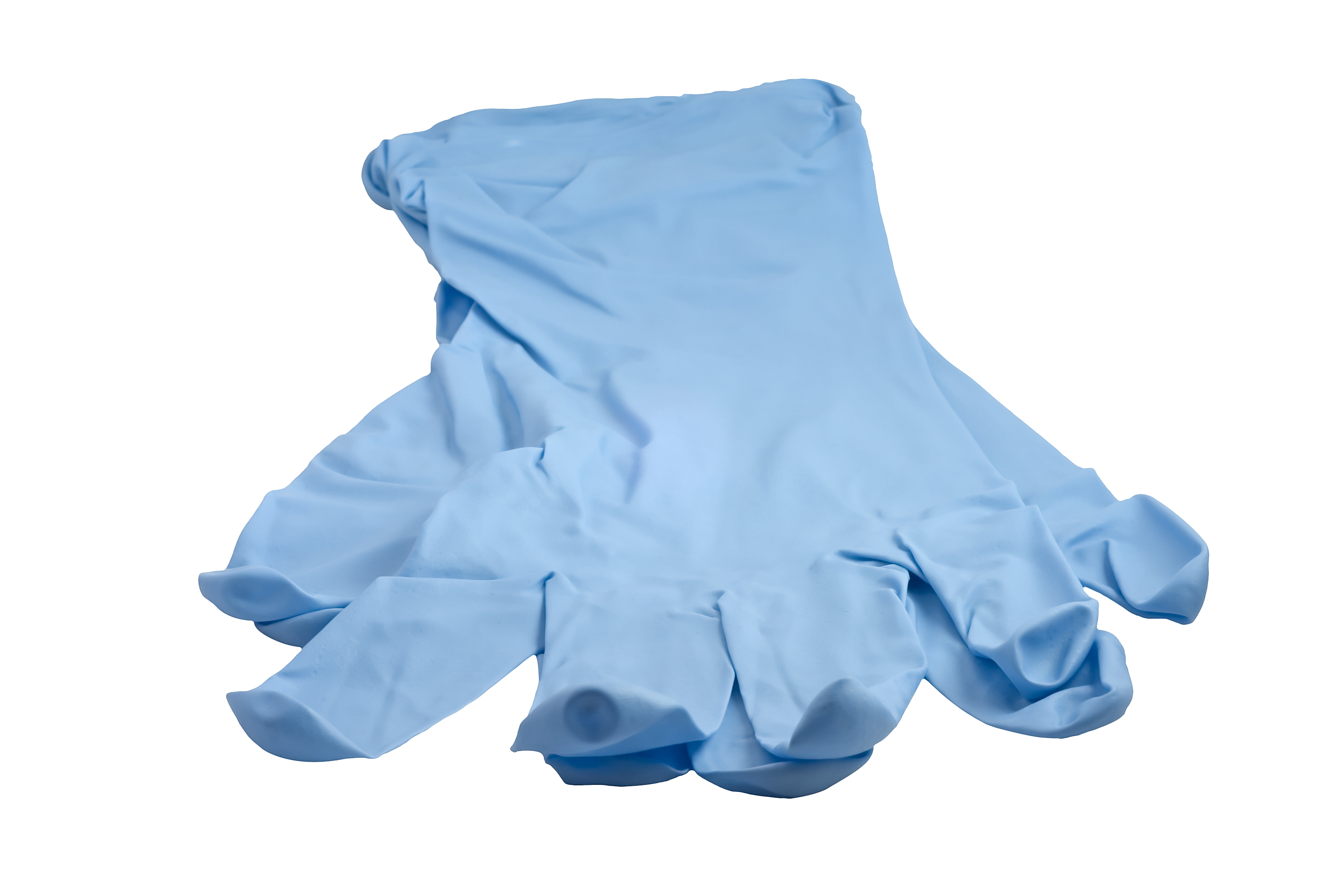 The following is a list of commonly agreed items for a basic 'walkers' first aid kit:
Waterproof storage
Nitrile gloves (some people are allergic to latex)
Resuscitation face shield
Antiseptic wipes for cleaning cuts and grazes
Plasters
Compeed for blisters
Moleskin for protection from rubbing
Melolin dressing pads that are non-stick and absorbent for wounds
Triangular bandage for making a sling
Crepe bandage for supporting a sprain
Adhesive tape (e.g. Micropore) for securing a dressing
Scissors
Safety pins for securing bandages
Tweezers for removing splinters, etc.
Eyewash solution and sterile eye pads
Medication (e.g. antihistamines, painkillers and prescription medicines)
Foil blanket to keep someone warm
Insect repellent
Sun protection (one that is water-resistant and has a high sun protection factor)
Torch
Remember, carrying a well-equipped first aid kit is essential. However, just as important is making sure you know the purpose of every item in your kit and how to use it!