Limestone Way
Explore the Limestone Way at your own pace on a full-length self-guided walking holiday. Accommodation, luggage transfer and custom holiday pack included.
Limestone Way
https://www.contours.co.uk/limestone-way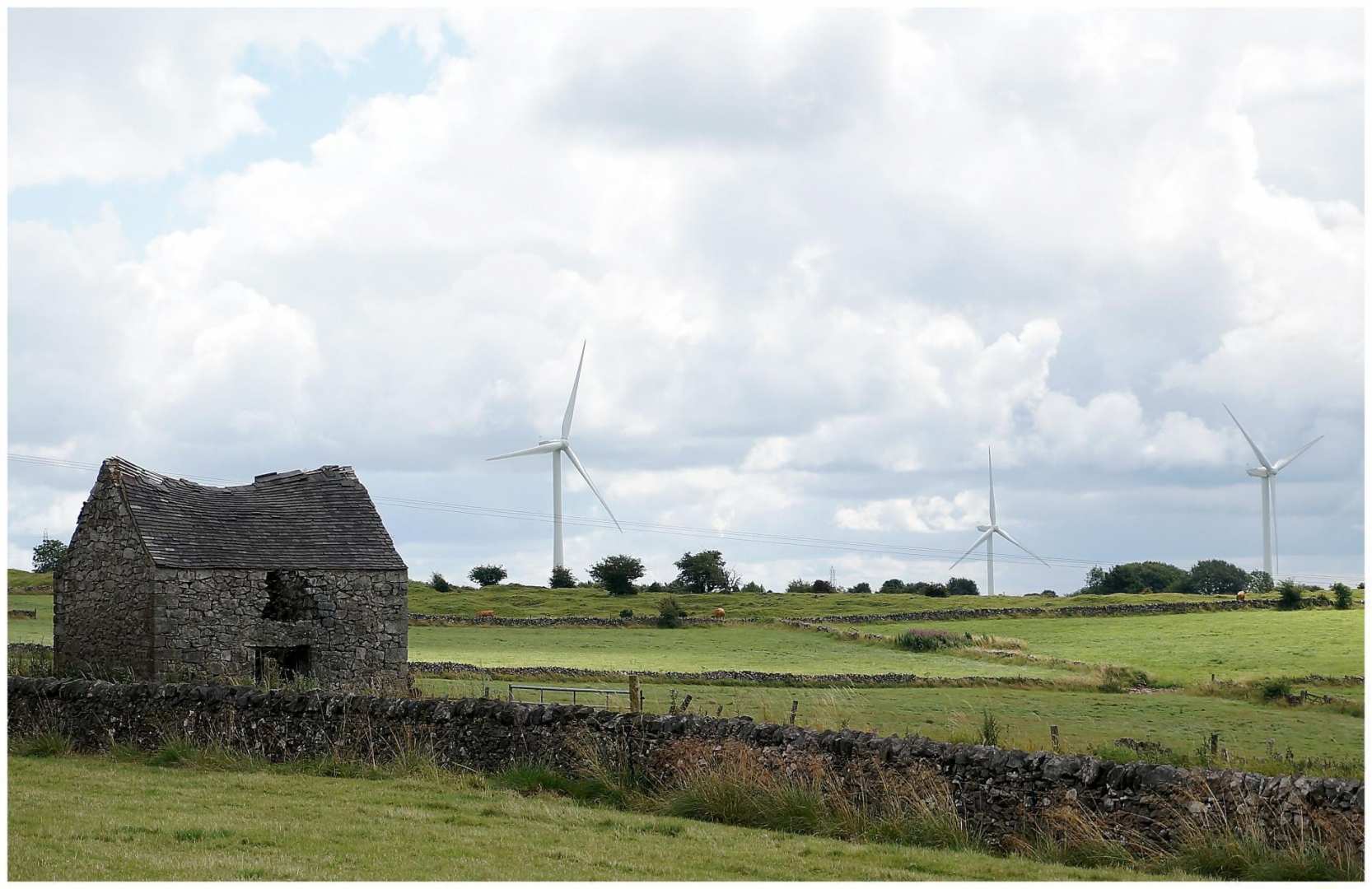 Limestone Way
A self-guided walking holiday from Castleton to Ashbourne through the beautiful White Peaks.
4 to 6 nights
43 miles
Moderate to Demanding
From £390 per person
About this route
The full Limestone Way walking holiday takes in 43 miles of the White Peak region of the Peak District National Park, starting from Castleton and meandering down to Ashbourne.
This trail showcases some of the finest scenery on offer in this area, featuring limestone crags, quiet woodlands, sweeping valleys and the gorge of Cave Dale, to name just a few. Coupled with a smattering of ancient villages and historic landmarks along the way, this walk has plenty of attractions to entice and entertain walkers from start to finish.
Castleton to Ashbourne
43 miles (69 km)
2nd January to 24th December
Relaxing in quiet, cosy villages such as Castleton, Youlgreave, Brassington and Tissington.
Marvelling at the white limestone formations dotted along the route.
Dipping from fields hemmed with drystone walls into dells carpeted with moss and steep-sided gorges cloaked in woodland.
| Code | Tour | Duration | Price per person | |
| --- | --- | --- | --- | --- |
| LIME1 | From Castleton to Ashbourne | 3 days walking | £390 | |
| LIME2 | From Castleton to Ashbourne | 4 days walking | £490 | |
| LIME3 | From Castleton to Ashbourne | 5 days walking | £585 | |
Itinerary
What's included?
Extra nights?
Tour facts
Travel info
Weather
Start
Travel to Castleton where your first night's accommodation has been booked
Day 1
Castleton to Monyash(L). 14 miles (22km)
Day 2
Monyash(L) to Brassington(L). 16.5 miles (26.5km)
Day 3
Brassington(L) to Ashbourne. 13 miles (20.5km)
Finish
Depart from Ashbourne after breakfast
Your Itinerary
This itinerary lists our preferred overnight stops for this tour. Sometimes there may be a shortage of available accommodation in a preferred location, in which case we will transfer you from the trail to your accommodation and back again at no extra charge. Overnight stops marked with a (T) will always require transfers as standard.
Overnight stops marked with an (L) have very limited accommodation, and therefore more often than not will also require a transfer, particularly on bank holidays and weekends. We will use non-transfer accommodation wherever possible.
The daily mileages quoted are average trail miles only and do not include the distance from the trail to your accommodation. We do not expect you to have to travel more than a mile from the trail to your accommodation; should your accommodation be further than this, transfers will be provided as standard.
Below are the additional costs that may apply depending on your requirements. Dog-friendly tours are subject to a Daily Dog Charge, which will be listed below if applicable. Our standard prices per person are based upon two people sharing a room; if you are on your own, or are part of a group but require a room of your own, then the Solo Traveller or Single Supplements apply respectively:
A note about transfers
£45.00 per person / per night
£35.00 per person / per night
You can add rest days at any of the overnight stops:
£55.00 per person / per night
What's included?
4 nights' accommodation in en-suite rooms (where available) in selected B&B's, hotels, inns and guesthouses along the trail, or a short distance away via taxi provided at our expense.
Breakfast each day.
Door to door luggage transfer.
Maps with the route marked on and a guidebook or route notes describing the trail.
An information pack containing an itinerary, instructions on how to find your accommodation each night and a kit list.
Detailed travel instructions on how to get to the start of your holiday and back from the end of it.
Extra Nights & Rest Days
Taking an extra day to explore the sights and sounds of Derbyshire can be the perfect way to extend your holiday.
Castleton is a wonderful place to explore at the start of your holiday. With a range of caverns and show caves; the imposing ruins of Peveril Castle; quaint tea rooms; shops selling the area?s famous Blue John and surrounded by wonderfully steep hills including Mam Tor, it is not surprising that Castleton is so popular.
Ashbourne is a thriving market town with shops, cafes, galleries and miles of way marked footpaths. It rests on the edge of the Peak District National Park, making it a good base from which to explore at the end of your holiday.
You can add rest days at any of the overnight stops:
£55.00 per person / per night
Tour Facts
Total distance: 43 miles (69 km)
Duration: 4 nights, 3 days walking
Minimum daily distance: 13 miles (20.5 km)
Maximum daily distance: 16.5 miles (26.5 km)
Code: LIME1 Grade: Demanding
Season: 2nd January - 24th December
Start of holiday: Castleton
End of holiday: Ashbourne
Travel Information
Useful information and travel links that will assist you in your plans to travel to the start of the holiday and back from the end of it are sent to you with your full tour pack. A summary is given below:

By Air - The most convenient major city and international airports are Manchester and East Midlands.

By Rail - The nearest rail station to the start of the trail (Castleton) is at Hope (about 2.5 miles away). The nearest rail stations to the end of the trail (Ashbourne) are either Uttoxeter (about 14 miles away) or Derby (about 14.5 miles away).

By Bus - Buses run from Hope to Castleton. There is a bus service from Asbourne to Uttoxeter Monday to Saturday only, so a taxi would be required on a Sunday. Buses run from Ashbourne to Derby.

From London - Trains run from London St Pancras International, London Kings Cross and London St Euston stations to Hope. From there a bus/taxi will be required to Castleton.

Return To The Start - The easiest way to return to the start of the trail, is to take a taxi from Ashbourne to Castleton, as there are no suitable public transport options.
Weather Information
To find out more about the weather forecast for your chosen holiday's general location, please see the following websites:
MetCheck - This website allows you to look up detailed weather information for specific locations as far as six months in advance.
Met Office - This website shows regional area forecasts a few days in advance, with a general UK forecast description of up to 30 days in advance.
Mountain Forecast - This website shows what the forecast is like up on specific hills and fells, and offers forecasts a few days in advance.
Routes on this trail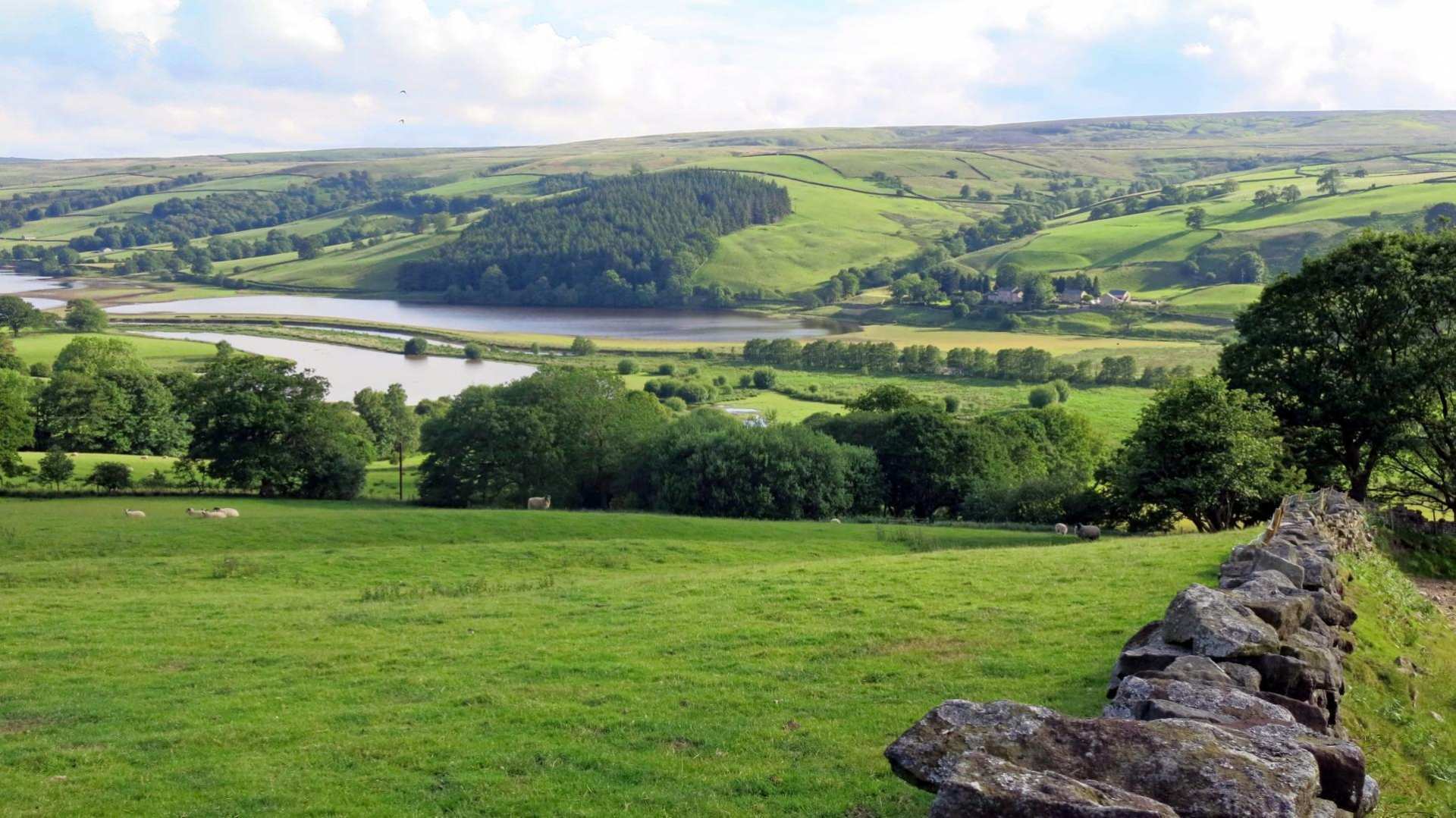 A short walk from Castleton to Matlock through the iconic limestone scenery of the White Peak.
Find Out More
Customer reviews from the Limestone Way
"Contours staff were helpful, well informed and very efficient at all times during the booking of this year's walking holiday."

Mr Pearce, UK
"All the arrangements worked perfectly, the accommodation was excellent, so was the walking and even the weather wasn't bad."

Mr Petch, UK
"I should like to give praise to all our hosts and their staff without exception. Everyone was wonderfully helpful."

Ms Cumming, UK
"Brilliant tour! We loved the Peak District and the organisation was excellent. We also had perfect weather, very good accommodation and great pubs for dinner. We loved every bit of it. This was my third trip with Contours and I can recommend it to everyone."

Ms Ettelt, UK
"It was lovely to explore places close to home which we hadn't visited before, and without just driving through them. A lovely walk with all arrangements running smoothly. This was already our 6th walk, and we're planning our next year's walks with you."

Mrs Ellington, UK
"Thank you for arranging our walk. The accommodations and taxi services were all excellent."

Mrs Maggs, UK
"We thoroughly enjoyed our first walk with Contours. We much enjoyed the walk and you will certainly be hearing from us again."

Mr Ellicock, UK
"The path was gorgeous! We did a 'bio blitz' with a fun app called iNaturalist and we found 157 species on this one path. My mother is converted – she'll never go back to car tourism again. We had the time of a lifetime."

Dr Davidson, USA
"3rd Contours walking holiday and unless you find some way of controlling the weather then couldn't be better. Thank you."

Mr Barker, UK