Contours Walking Holidays
Take a 4-12 day hike around the Llyn Peninsula's oak woodlands and rugged coastline, with guidebooks, cosy accommodation and daily luggage transfer all included. You'll follow a path once followed by pilgrims on their way to Bardsey Island, with a rich history and unrivalled tranquility.
Contours Walking Holidays
https://www.contours.co.uk/llyn-coastal-path-trail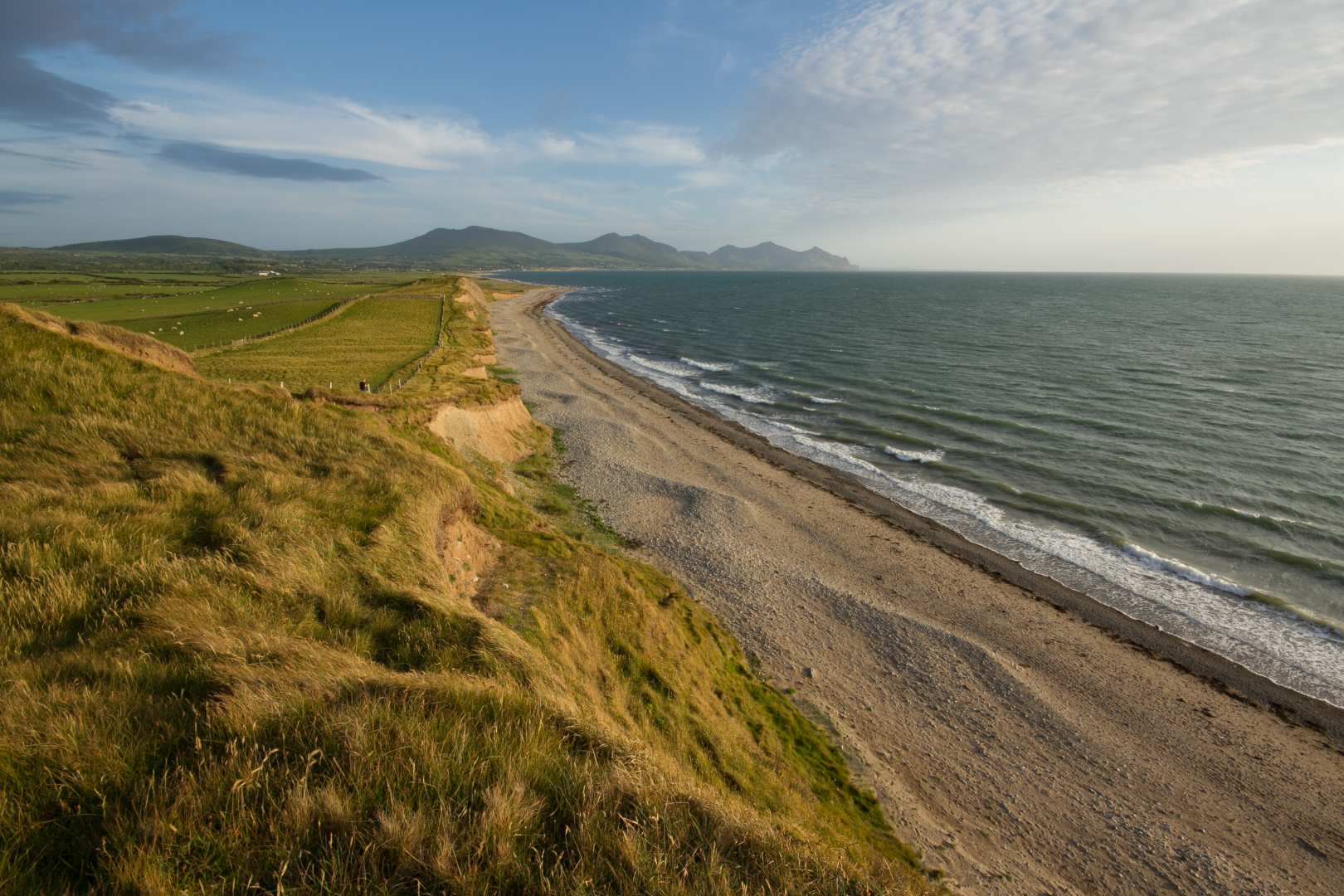 Llŷn Coastal Path
A self-guided walking holiday around the Llŷn Peninsula along the Wales Coast Path.
5 to 13 nights
48-113 miles
Moderate to Demanding
From £550 per person
About the trail
The Llŷn Coast Path explores one of the most remote and beautiful corners of Wales: the Llŷn Peninsula. It's an ancient landscape of tiny hedge-lined fields and gnarled oak woodlands, surrounded by a coastline of rugged cliffs, isolated coves and wide, sandy bays.
The path connects the many ancient sites once visited by pilgrims on their way out to Ynys Enlli, or Bardsey Island, at the very tip of the peninsula, including abbey ruins and outstanding churches. This rich history is rivalled only by the trail's true tranquillity, and the breath-taking views from Yr Eifl back along the entirety of the peninsula from coast to coast.
We offer multiple holiday options along this trail. If you wish to experience the entire trail, simply select the first option from the list below.
Customer reviews from the Llŷn Coastal Path
"Fantastic scenery and challenging walking."

Mr Farr, UK
"This was a fantastic walk across stunning scenery of long, deserted beaches, interesting little coves, major castles and historic towns. I loved it! Really enjoyed exploring an area I hadn't been to before. Everything worked perfectly and the weather held out as well! It was a great holiday in a fantastic part of the world which is well worth exploring and has not yet become as busy as many other coastal areas such as the SWCP. Booked quite a few so far so will probably book another one... or two maybe next year."

Mr Madge, UK
"Another very successful holiday - thank you. I always enjoy my Contours holidays. I often tell others how satisfied I am with your holidays."

Mr Duthoit, UK
"Fabulous trip with excellent scenery, well waymarked."

Mr Anderson, UK
"Accommodation and luggage transfers all very good."

Mr Robson, UK
"A superb peninsular walk with a wide variety of stunning scenery, in a quiet area that still feels a bit off the beaten track. Reminded me a lot of Cornwall, but not nearly as "touristy". The route has a lovely mix of cliffs, beaches, hills and marshland. All the accommodation was excellent (as it usually is!). Lots of wildlife, including quite a few seals in the sheltered bays."

Mr Julyan, UK
"Fantastic views. Moderately difficult walk. Bags always arrived on time. Already planning the next trip."

Mr Harmey, UK
"Amazing landscapes, perfect weather, well organised support by Contours."

Mrs Tillotson, UK
"My son & I have been going on short walking holidays together for the last 7 years & we thought this was one of the best."

Mr Paton, UK