Here at Contours, we are passionate about the environment and committed to making sure we are doing our part to be eco-conscious. This is why we now have a dedicated eco team who are responsible for checking we are up to date with environmental policies and for implementing eco-friendly initiatives to ensure that both our business methods and our holidays are as environmentally friendly as we can make them.
The team will meet regularly and will update and post on our new initiatives and successes throughout the year. We will continue to promote best practices and our volunteering days where we go out on our trails and help to litter pick, clear sites, and do other ground work needed. Here are our past volunteering and charity efforts.
Meet the team
The newly founded Eco Team consists of Contours employees from each department who feel passionately about the environment. Read on to meet the team!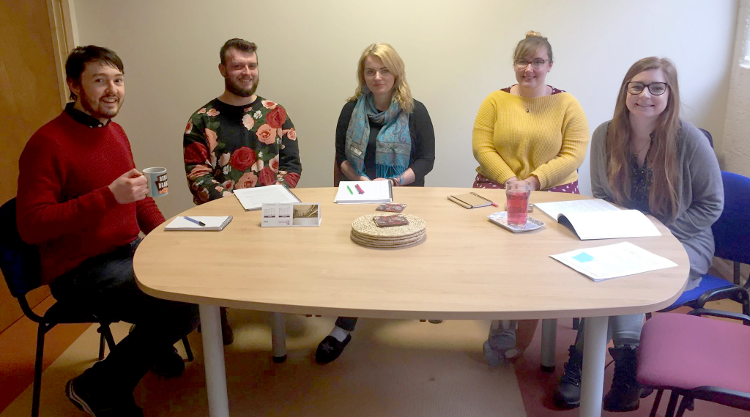 From left to right, we are:
Benjamin Roughton: Customer Services Supervisor and Eco Officer
"Thomas Jefferson said that 'The object of walking is to relax the mind. You should therefore not permit yourself even to think while you walk. But divert your attention by the objects surrounding you'. And it's hard to do this with reminders that this world is teetering on the edge, only a push away from an environmental crisis. If I can help inspire just a little bit on this team, then maybe we can all relax a little more next time we head outside."
Finn Walsh: Tour Pack Administrator and Eco Officer
"We at Contours are keen to go green! We live in such a beautiful diverse country and we want to keep it that way!"
Gosia Giernalczyk: Database Team Supervisor and Eco Officer
"It is an honour to be a member of Contours' eco team, by working side by side we can create many great ideas how to take a care of environment every day."
Samantha Allsopp: Senior Tour Operations Administrator and Eco Officer
"We live on a beautiful planet and I hope we can all do our bit to keep it that way. Making small changes at home and work will make a big difference if we all try to improve."
Laura Cummings: Booking Supervisor and Eco Manager
"I have always had a passion for the environment and I'm really pleased we now have a dedicated team in place at Contours to focus on such an important issue."
First initiatives
Our first stop for the Eco Team is looking into becoming a partner of a UK-based charity that will allows us to give back to the local countryside. This will involve us being able to provide our customers with the option to donate towards this charity alongside ourselves — we will keep you posted once this is up and running!
Crisp packet recycling to help the homeless
Eco Officer Sam found an initiative whereby we are saving up all of our empty crisp packets and sending them off to a creative space in Sussex.
The Art Shack in Hastings are taking empty crisp packets and turning them into bivouac bags, which are then distributed to people without a home to help keep them warm and dry in bad weather. The Art Shack offer free workshops to people who want to learn to make these bags themselves.
Learn more about the crisp packet recycling initiative.
Not only does this project provide the homeless with a bit of extra warmth, we're recycling a product that takes over 60 years to decompose!
Christmas card recycling
Working with independent accommodations comes with lots of perks, but the close relationship with staff has to be one of the best. This Christmas we received lots of beautiful cards, some of which were very glittery! As we can't send these glittery sections to be recycled, we had a good think about what to do with them. This year we sent our glittery cards to Girl Industries, an upcycling company in Dunblane, Scotland.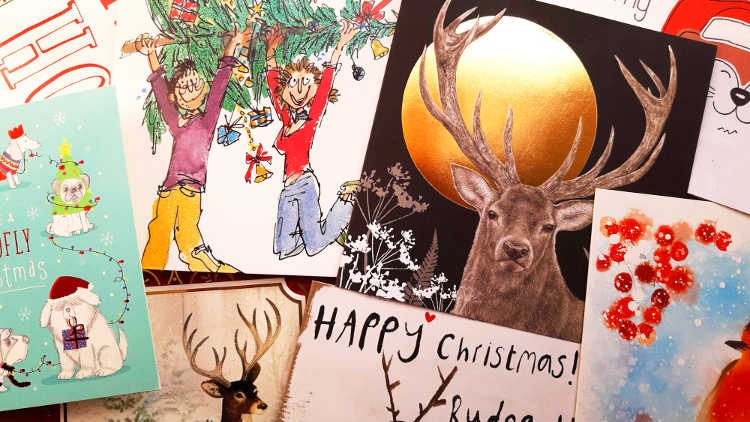 The cards we sent will be transformed into decorations for the future. We are looking forward to see what Girl Industries can make with our cards!
Wondering what you can do with your greetings cards? Check out some great options at the Recycle Now website.
Going forward
This is all just the start of the Eco Team's work here at contours. Keep checking our social media for updates on our eco-friendly efforts and to follow what we get up to.