Rob Roy Way
Explore the Rob Roy Way at your own pace on a full-length self-guided walking holiday. Accommodation, luggage transfer and custom holiday pack included.
Rob Roy Way
https://www.contours.co.uk/rob-roy-way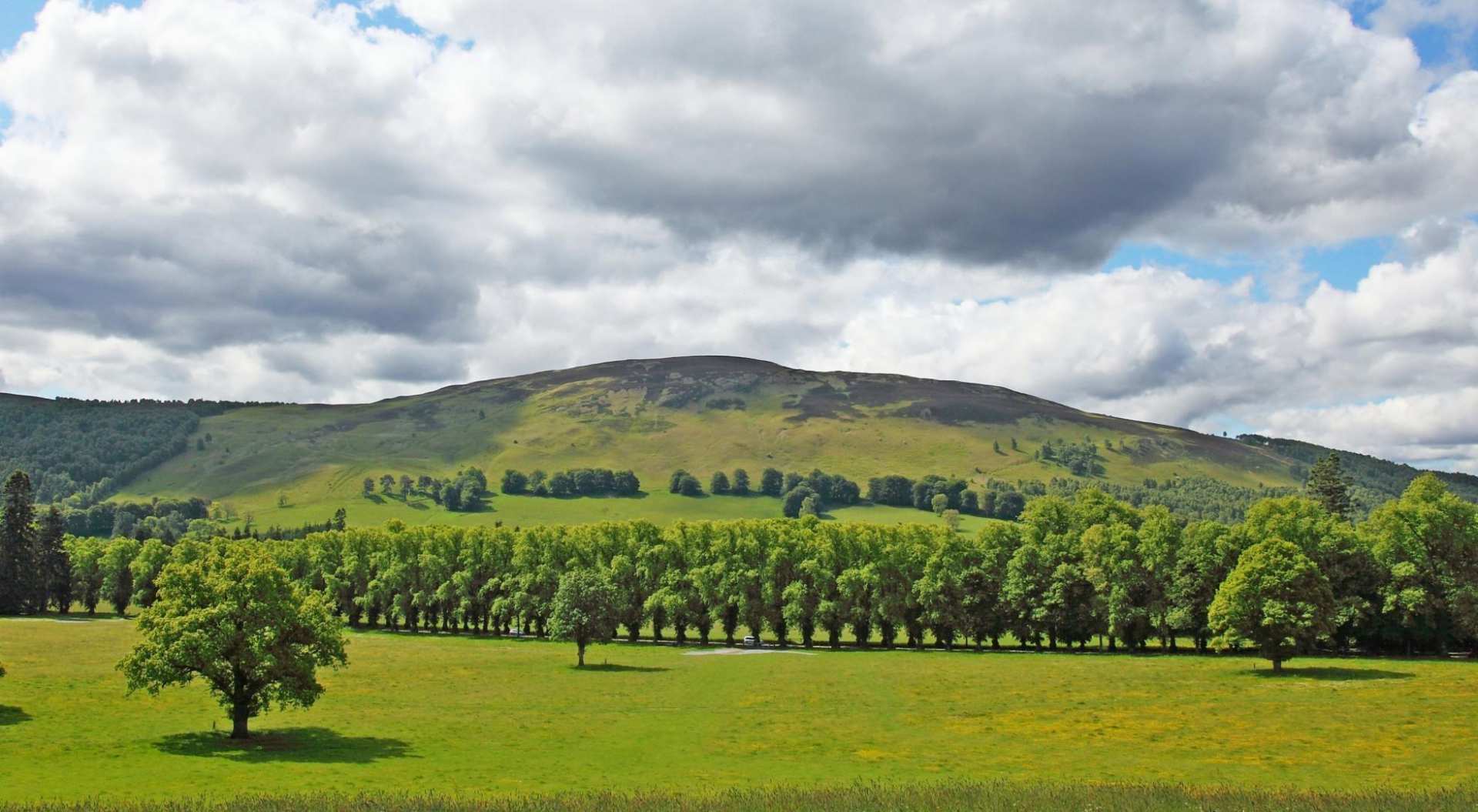 Rob Roy Way
A self-guided walking holiday through Rob Roy country from Drymen to Pitlochry.
6 to 9 nights
78 miles
Moderate to Demanding
From £615 per person
About this route
This full-route walking holiday explores the whole of the Rob Roy Way from Drymen in the south to Pitlochry in the north, taking in the fine highland scenery of Loch Lomond, the Trossachs and the county of Perthshire.
Walk the Rob Roy Way through 76 miles of Scottish scenery, packed with stunning views and remarkable history, with something new to discover at every turn. Uncover the story of the famous outlaw Rob Roy as you take in the incredible landscapes, explore historic landmarks and visit atmospheric settlements brimming with character.
Drymen to Pitlochry
78 miles (124 km)
14th March to 31st October
Following in the footsteps of Scotland's notorious outlaw, Rob Roy MacGregor.
Wandering through the forests and visiting the lochs of Loch Venachar, Loch Lubnaig, Loch Earn and Loch Tay.
Enjoying the wonderful views and marvelling at some of the best highland scenery on offer in Scotland.
| Code | Tour | Duration | Price per person | |
| --- | --- | --- | --- | --- |
| RRW1 | From Drymen to Pitlochry | 5 days walking | £615 | |
| RRW2 | From Drymen to Pitlochry | 6 days walking | £720 | |
| RRW3 | From Drymen to Pitlochry | 7 days walking | £820 | |
| RRW4 | From Drymen to Pitlochry | 8 days walking | £925 | |
Itinerary
What's included?
Extra nights?
Tour facts
Route profile
Travel info
Weather
Start
Travel to Drymen where your first night's accommodation has been booked
Day 1
Drymen to Aberfoyle. 11 miles (17.5km)
Day 2
Aberfoyle to Strathyre. 18 miles (29km)
Day 3
Strathyre to Ardeonaig(T). 20.5 miles (32.5km)
Day 4
Ardeonaig(T) to Aberfeldy. 18 miles (29km)
Day 5
Aberfeldy to Pitlochry. 10 miles (16km)
Finish
Depart from Pitlochry after breakfast
Your Itinerary
This itinerary lists our preferred overnight stops for this tour. Sometimes there may be a shortage of available accommodation in a preferred location, in which case we will transfer you from the trail to your accommodation and back again at no extra charge. Overnight stops marked with a (T) will always require transfers as standard.
Overnight stops marked with an (L) have very limited accommodation, and therefore more often than not will also require a transfer, particularly on bank holidays and weekends. We will use non-transfer accommodation wherever possible.
The daily mileages quoted are average trail miles only and do not include the distance from the trail to your accommodation. We do not expect you to have to travel more than a mile from the trail to your accommodation; should your accommodation be further than this, transfers will be provided as standard.
Below are the additional costs that may apply depending on your requirements. Dog-friendly tours are subject to a Daily Dog Charge, which will be listed below if applicable. Our standard prices per person are based upon two people sharing a room; if you are on your own, or are part of a group but require a room of your own, then the Solo Traveller or Single Supplements apply respectively:
A note about transfers
£50.00 per person / per night
£45.00 per person / per night
You can add rest days at any of the overnight stops:
£60.00 per person / per night
What's included?
6 nights' accommodation in en-suite rooms (where available) in selected B&B's, hotels, inns and guesthouses along the trail, or a short distance away via taxi provided at our expense.
Breakfast each day.
Door to door luggage transfer.
Maps with the route marked on and a guidebook or route notes describing the trail.
An information pack containing an itinerary, instructions on how to find your accommodation each night and a kit list.
Detailed travel instructions on how to get to the start of your holiday and back from the end of it.
Extra Nights & Rest Days
An extra night is a wonderful way to extend your holiday. Whether you spend your extra day exploring or simply resting your weary legs, an extra night gives you more time to experience the sights and sounds along the trail.
The sleepy little town of Aberfoyle is an ideal base for exploring the Trossachs.
Aberfeldy is another good choice. It is an attractive little town with plenty of interesting shops, a superbly restored early 19th century water mill and Dewar's World of Whisky, which provides a fascinating insight into the making of malt whisky.
Pitlochry, with its many shops, the Eradour Distillery, the Blair Atholl Distillery, the Scottish Plant Collectors Garden and the Festival Theatre, is another good choice.
You can add rest days at any of the overnight stops:
£60.00 per person / per night
Tour Facts
Total distance: 77.5 miles (124 km)
Duration: 6 nights, 5 days walking
Minimum daily distance: 10 miles (16 km)
Maximum daily distance: 20.5 miles (32.5 km)
Code: RRW1 Grade: Demanding
Season: 14th March - 31st October
Start of holiday: Drymen
End of holiday: Pitlochry
Route Profile

Travel Information
Useful information and travel links that will assist you in your plans to travel to the start of the holiday and back from the end of it are sent to you with your full tour pack. A summary is given below:

By Air - The most convenient major city and international airports are Glasgow, Glasgow Prestwick and Edinburgh.

By Rail - The nearest rail stations to the start of the trail (Drymen) are either Milngavie (about 12.5 miles away) or Glasgow Queen Street (about 19.5 miles away). There is a rail station at the end of the trail (Pitlochry).

By Bus - There are no suitable public transport options from Milngavie or Glasgow Queen Street stations to Drymen, so a taxi would be required. Various bus services run from Pitlochry.

From London - Trains run from London Euston station to Milngavie & Glasgow Central.

Return To The Start - The easiest way to return to the start of the trail, is to take the train from Pitlochry to Milngavie. From there a taxi will be required to Drymen.
Weather Information
To find out more about the weather forecast for your chosen holiday's general location, please see the following websites:
MetCheck - This website allows you to look up detailed weather information for specific locations as far as six months in advance.
Met Office - This website shows regional area forecasts a few days in advance, with a general UK forecast description of up to 30 days in advance.
Mountain Forecast - This website shows what the forecast is like up on specific hills and fells, and offers forecasts a few days in advance.
Routes on this trail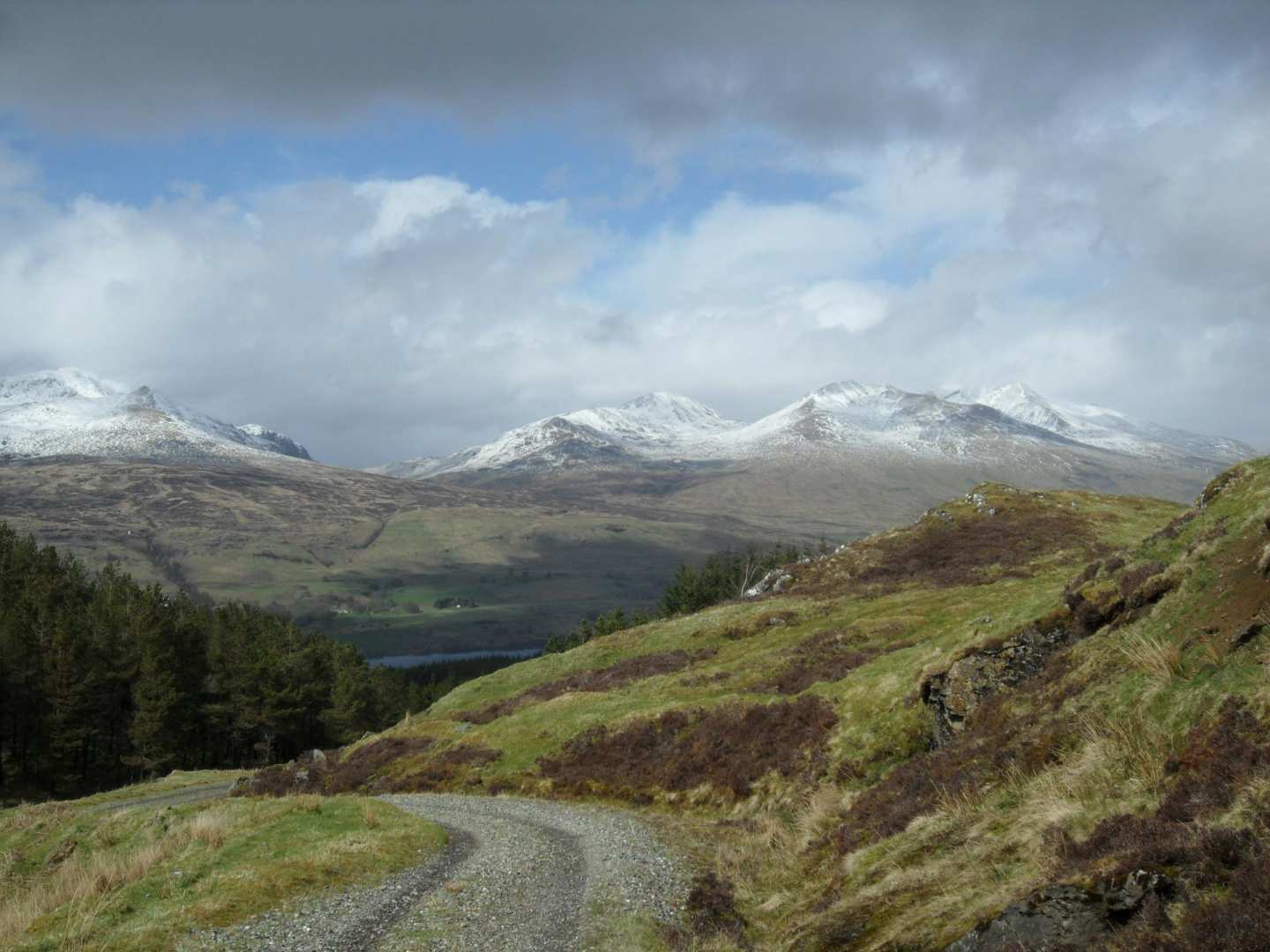 A short circular walk from Callander exploring the fantastic scenery of Rob Roy Country.
Find Out More
Customer reviews from the Rob Roy Way
"We have just completed the Rob Roy Way, courtesy of your good selves. By my reckoning it was our fifth trail booked by you and as good as ever. We'll be doing some research and put our deposits down in the autumn for next year's walk."

Mrs Lawrie, UK
"Nice walking and perfect organisation by Contours."

Mister Ampting, Netherlands
"We had a lot of fun and met many nice people."

Mrs Joslin, USA
"Thank you Contours for another brilliant walking holiday."

Mr Gregory, UK
"A fabulous holiday, thank you. Made extra special with the exceptional weather that I enjoyed. No rain until the day I travelled home! All accommodation easily found and luggage always arrived."

Ms Hoffman, USA
"Contours excelled itself with selection of B&BS!"

Mr Whitehorn, UK
"Lovely walk, great scenery and excellent facilities where we stayed. Planning our next trip already."

Mr Beedle, UK
"Wonderful trip locations and accommodations were great."

Ms McGinley, Germany
"Wonderful countryside. Not crowded. Accommodations were excellent. Baggage transfer was flawless. Most of the walk was on trails or paths, not motorways. Hosts were most helpful and accommodating."

Mr Crocker, USA