Snowdonia Slate Trail Short Break
Contours Walking Holidays
Snowdonia Slate Trail Short Break
https://www.contours.co.uk/snowdonia-slate-trail-short-break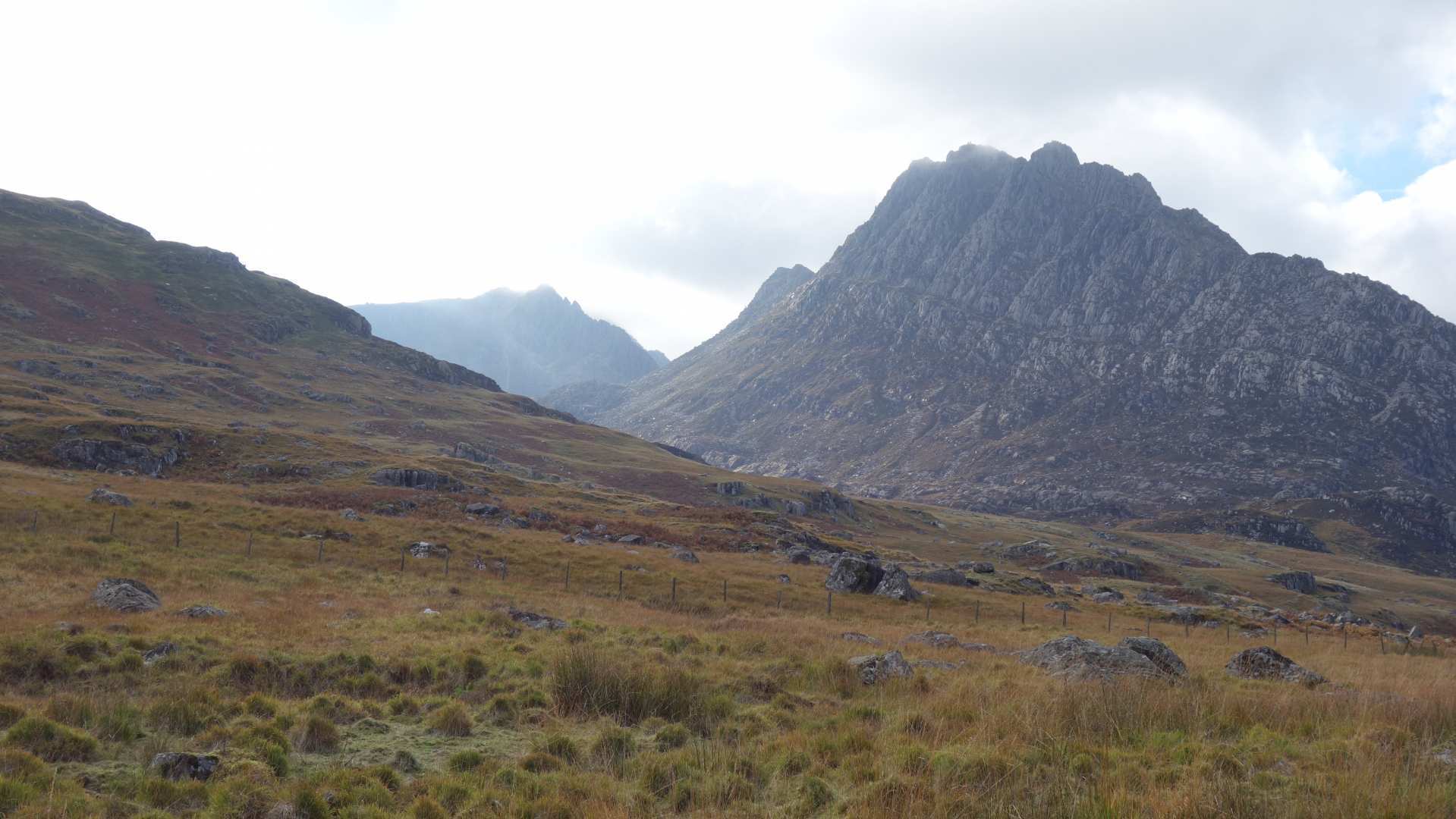 Snowdonia Slate Trail Short Break
Betws-y-Coed to Llanberis along the northern stretch of the Snowdonia Slate Trail.
3 to 4 nights
24 miles
Easy / Moderate to Moderate
From £370 per person
About this route
The Snowdonia Slate Trail Short Break starts in Betws-y-Coed and combines riverside walks, good woodland tracks, and utterly staggering views across the most impressive mountains of Snowdonia National Park, including Snowdon, Moel Siabod and the Carneddau.
This shorter route eschews some of the steepest legs of the trail, following an almost level route along the Nant Ffrancon Valley to Penrhyn Quarry, but makes sure to sample some of the windswept beauty of Northern Wales' moors as it departs Ogwen Valley and clambers to Gwuan Gynfi. Llanberis awaits, a friendly and welcoming town that hosts the National Slate Museum of Wales — what better place to end your tour?
We have partnered with the Snowdonia Slate Trail Trust, so that when you book a Contours Holiday along the Snowdonia Slate Trail, 50% of the cost of your guidebook is given back to fund the maintenance of this spectacular route.
Betws-y-Coed/Llanberis
24 miles (38 km)
25th March to 26th October
Wandering along less challenging pathways to outstanding views of the Snowdon massif across the dramatic scars of the quarried slate landscape.
Enjoying the windswept moors of Snowdonia and the friendly welcome of the villages that shelter here.
Visiting the National Slate Museum of Wales, where the informative exhibits are sure to provide extra context for your walk.
| Code | Tour | Duration | Price per person | |
| --- | --- | --- | --- | --- |
| SSTSB1 | From Betws-y-Coed to Llanberis | 2 days walking | £370 | |
| SSTSB2 | From Betws-y-Coed to Llanberis | 3 days walking | £490 | |
Itinerary
What's included?
Extra nights?
Tour facts
Route profile
Travel info
Weather
Start
Travel to Betws-y-Coed where your first night's accommodation has been booked
Day 1
Betws-y-Coed to Ogwen Falls/Ogwen Cottage(T). 11.5 miles (18.5km) / 1804 ft (550 m) ascent
Day 2
Ogwen Falls/Ogwen Cottage(T) to Llanberis. 12.5 miles (20km) / 1286 ft (392 m) ascent
Finish
Depart from Llanberis after breakfast
Your Itinerary
This itinerary lists our preferred overnight stops for this tour. Sometimes there may be a shortage of available accommodation in a preferred location, in which case we will transfer you from the trail to your accommodation and back again at no extra charge. Overnight stops marked with a (T) will always require transfers as standard.
Overnight stops marked with an (L) have very limited accommodation, and therefore more often than not will also require a transfer, particularly on bank holidays and weekends. We will use non-transfer accommodation wherever possible.
The daily mileages quoted are average trail miles only and do not include the distance from the trail to your accommodation. We do not expect you to have to travel more than a mile from the trail to your accommodation; should your accommodation be further than this, transfers will be provided as standard.
Below are the additional costs that may apply depending on your requirements. Dog-friendly tours are subject to a Daily Dog Charge, which will be listed below if applicable. Our standard prices per person are based upon two people sharing a room; if you are on your own, or are part of a group but require a room of your own, then the Solo Traveller or Single Supplements apply respectively:
A note about transfers
£65.00 per person / per night
£50.00 per person / per night
You can add rest days at any of the overnight stops:
£65.00 per person / per night
What's included?
3 nights' accommodation in en-suite rooms (where available) in selected B&B's, hotels, inns and guesthouses along the trail, or a short distance away via taxi provided at our expense.
Breakfast each day.
Door to door luggage transfer.
Maps with the route marked on and a guidebook or route notes describing the trail.
An information pack containing an itinerary, instructions on how to find your accommodation each night and a kit list.
Detailed travel instructions on how to get to the start of your holiday and back from the end of it.
Extra Nights & Rest Days
The towns and villages of Snowdonia are filled with so many delightful attractions that it is worth taking a little extra time to explore the area more thoroughly. Below you will find some great locations in which to spend an extra night or two.
The scenic town of Llanberis is a central hub for outdoor activities such as scuba diving, pony trekking and mountain biking, and is renowned for its famous international fell race. There are plenty of cafés, pubs and restaurants in which to sample traditional Welsh dishes, and for those interested in the local history, Llanberis is home to Dolbadarn Castle, with its impressive round towered keep. You could also explore Snowdon's industrial heritage within the informative National Slate Museum; here you will find workshops constructed just as if the workmen had put down their tools for their last shift and gone home.
You can add rest days at any of the overnight stops:
£65.00 per person / per night
Tour Facts
Total distance: 24 miles (38 km)
Duration: 3 nights, 2 days walking
Minimum daily distance: 11.5 miles (18.5 km)
Maximum daily distance: 12.5 miles (20 km)
Code: SSTSB1 Grade: Moderate
Season: 25th March - 26th October
Start of holiday: Betws-y-Coed
End of holiday: Llanberis
Route Profile

Travel Information
Useful information and travel links that will assist you in your plans to travel to the start of the holiday and back from the end of it are sent to you with your full tour pack. A summary is given below:

By Air - The most convenient major city and international airports are Manchester, Birmingham and Cardiff.

By Rail - There is a train station at the start of the trail (Betws-y-Coed). The nearest station to the end of the trail (Llanberis) is at Bangor (approximately 9 miles).

By Bus - Various bus services run from nearby towns to Betws-y-Coed. There is a bus service from Llanberis to Bangor.

From London - Trains run from London Euston station to Bangor and Betws-y-Coed.

Return to the Start - The easiest way to return to the start of the trail, is to take the bus from Llanberis to Betws-y- Coed.
Weather Information
To find out more about the weather forecast for your chosen holiday's general location, please see the following websites:
MetCheck - This website allows you to look up detailed weather information for specific locations as far as six months in advance.
Met Office - This website shows regional area forecasts a few days in advance, with a general UK forecast description of up to 30 days in advance.
Mountain Forecast - This website shows what the forecast is like up on specific hills and fells, and offers forecasts a few days in advance.
Routes on this trail

A historic tour of Snowdonia's slate mining heritage, from Bangor to Bethesda through the heart of the national park.
Find Out More