Contours Walking Holidays
Pick from our range of 3-12 day itineraries and walk coast to coast across Devon, with maps, guidebooks, cosy accommodation and daily luggage transfer included. The trail crosses the heather uplands of Dartmoor and ancient oak woodlands of Exmoor, dotted with villages of thatched cottages and inns.
Contours Walking Holidays
https://www.contours.co.uk/two-moors-way-trail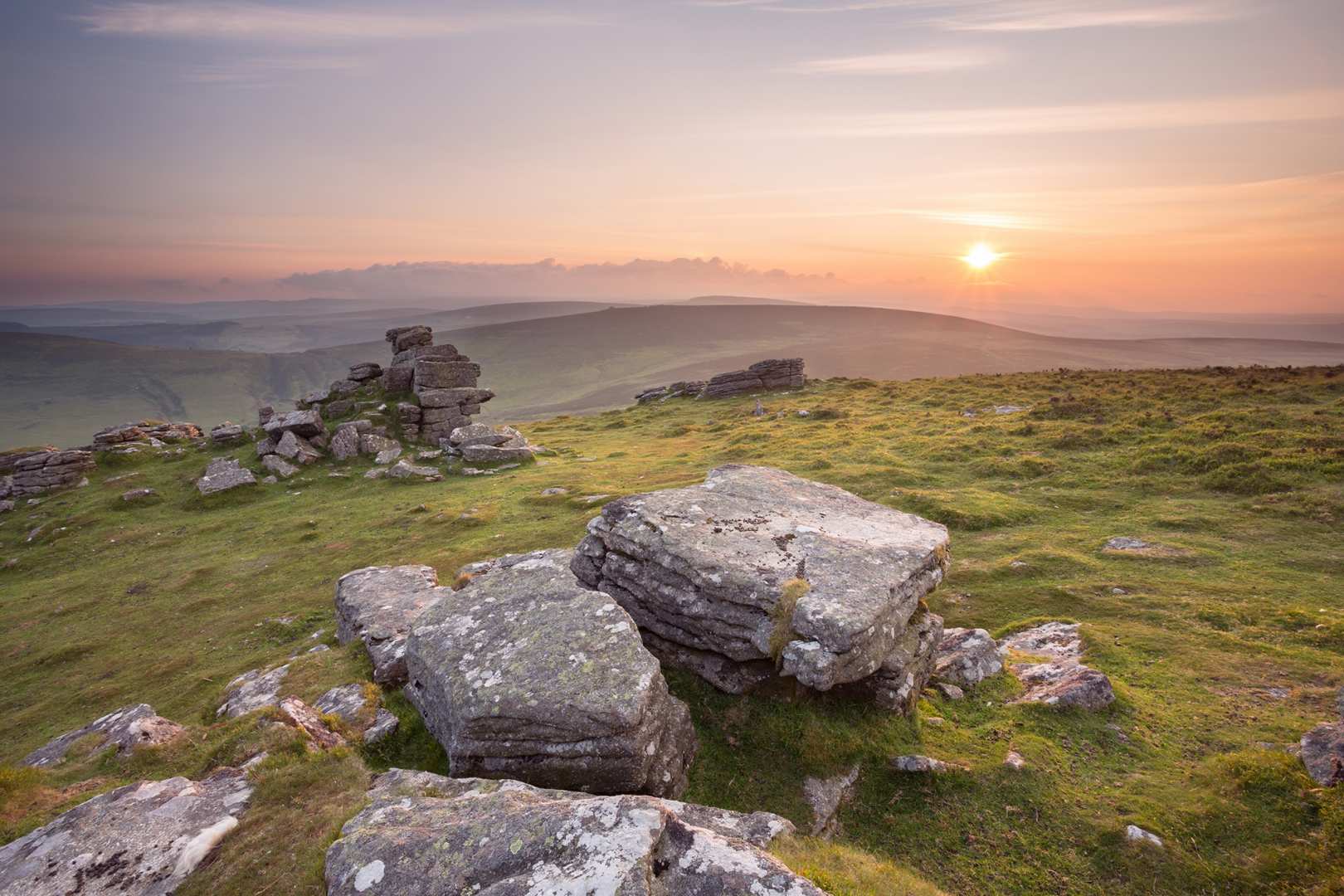 Two Moors Way/Devon Coast to Coast
Cross Devon on a coast to coast walking holiday through Dartmoor and Exmoor.
4 to 13 nights
45-114 miles
Moderate to Demanding / Strenuous
From £405 per person
About the trail
The Two Moors Way is a walk of stunning contrasts. From the sandy beach of Wembury Bay, it combines the wild heather uplands of Dartmoor with the steep-sided river valleys and ancient oak woodlands of Exmoor. Together, these pathways through distinct landscapes form the Devon Coast to Coast, one of England's most beautiful country-crossing routes.
Expect desolate, granite-pocked heathland in Dartmoor, and peaceful, oak-clad hillsides in Exmoor. A wealth of scattered farmsteads and sleepy villages of cob and thatched cottages dot the countryside, culminating in the lovely little harbour at Lynmouth.
We offer multiple holiday options along this trail. If you wish to experience the entire trail, simply select the first option from the list below.
Customer reviews from the Two Moors Way/Devon Coast to Coast
"Route is mostly very clearly marked. We hardly needed descriptions, which makes walking relaxed! Quality of B&B's was very good with some excellent. We also enjoyed very good food."

Mrs Bolk, Netherlands
"We enjoyed it very much, for us at 78 and 75 it was a real challenge. Crossing the national park section with compass and GPS was quite exciting. We hope to walk the Exmoor section later this year and will use you again in the future."

Mr Carter, UK
"Scenery of Dartmoor and Exmoor absolutely stunning."

Ms Ginter, UK
"Superbly organised by Contours. Great overnight stays. Efficient luggage transport. Great assistance when needed. Very very happy."

Dr Wallman, Australia
"Exceeded my expectations. I loved it and so did my fellow walkers. On the final day Simonsbath to Lynmouth there were 39 people walking!! In the main the places you choose were very good and some were superb."

Mrs Rivlin, UK
"Our trip was terrific, over all!"

Mrs Woodworth, USA
"Organisation as ever was excellent."

Mr Whitehorn, UK
"Contours arrangements worked well. Very satisfactory."

Mr Guthrie, Australia
"I am knocking on 80 and Beth 77. A suitably strenuous walk but well within our capabilities. Wonderful countryside and enjoyably isolated. Just the sort of holiday we love best. Will look forward to doing more in this area, or elsewhere with Contours."

Mr Carter, UK