Contours Walking Holidays
Book your self-guided walking holiday along the Two Moors Way and cross Devon coast to coast on foot. With cosy accommodation and daily luggage transfer.
Contours Walking Holidays
https://www.contours.co.uk/two-moors-way-trail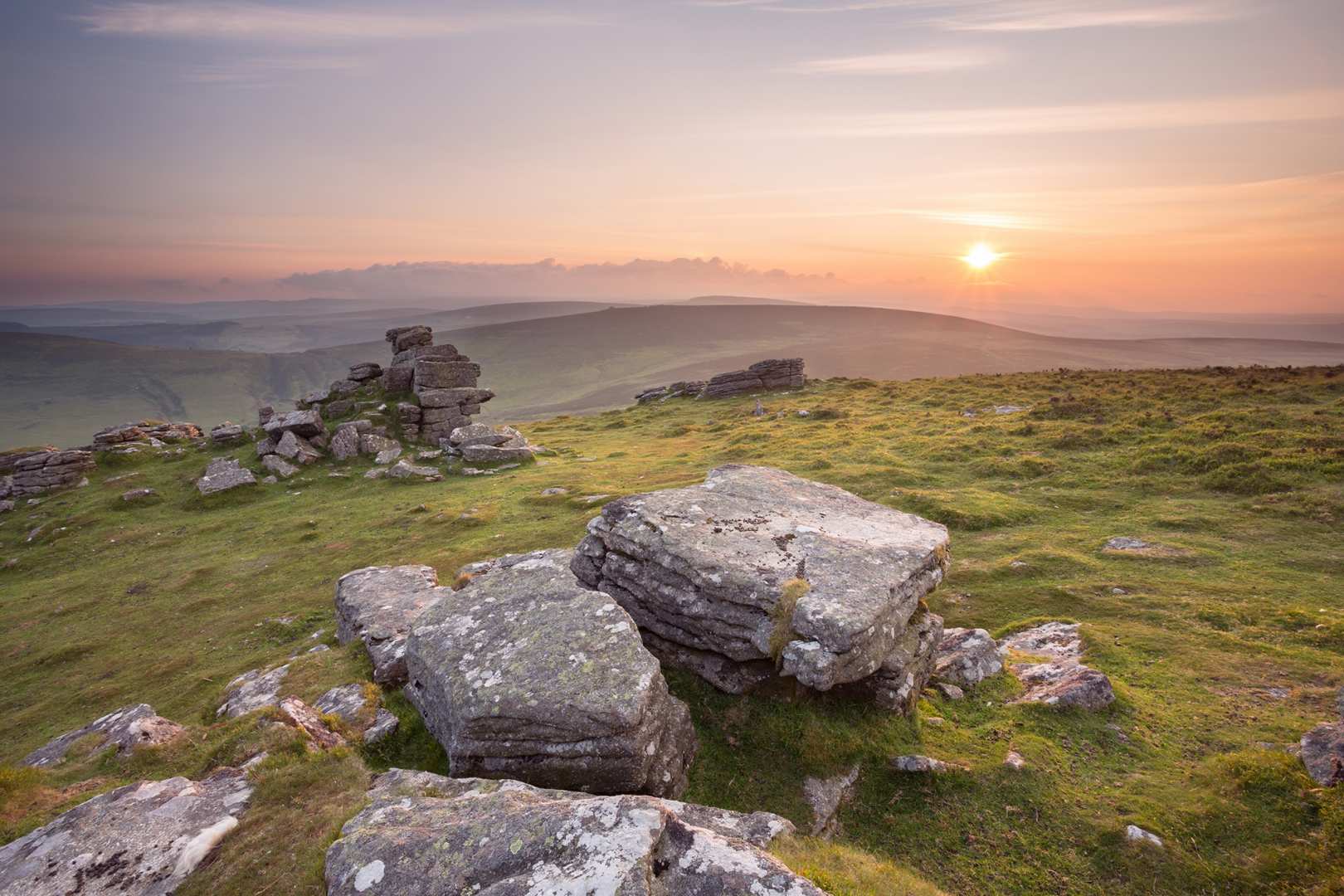 Two Moors Way/Devon Coast to Coast
Cross Devon on a coast to coast walking holiday through Dartmoor and Exmoor.
4 to 13 nights
45-114 miles
Moderate to Demanding / Strenuous
From £455 per person
About the trail
The Two Moors Way is a walk of stunning contrasts. From the sandy beach of Wembury Bay, it combines the wild heather uplands of Dartmoor with the steep-sided river valleys and ancient oak woodlands of Exmoor. Together, these pathways through distinct landscapes form the Devon Coast to Coast, one of England's most beautiful country-crossing routes.
Expect desolate, granite-pocked heathland in Dartmoor, and peaceful, oak-clad hillsides in Exmoor. A wealth of scattered farmsteads and sleepy villages of cob and thatched cottages dot the countryside, culminating in the lovely little harbour at Lynmouth.
We offer multiple holiday options along this trail. If you wish to experience the entire trail, simply select the first option from the list below.
Customer reviews from the Two Moors Way/Devon Coast to Coast
"We had a lovely time and most of the accommodation was very good. It was well organised on the whole."

Mrs Mowbray, UK
"The weather overall was good, and the distances walked each day easily achievable. It was my younger son's first experience of such a holiday and he came away saying he'd be happy to do another one."

Ms Kendall, UK
"Contours arrangements worked well. Very satisfactory."

Mr Guthrie, Australia
"We had reason to contact Contours, and your staff couldn't have been more helpful. You found a solution quickly and to our satisfaction."

Mr Loman, USA
"Perfect organisation with perfect weather. Our favourite part of the route was the high Moor areas with the panoramic views, the ancient burial mounds, standing stones and settlements along with the river valleys. Only came across one bull in a field and we had to persuade him to back out of a kissing gate!"

Mr Turner, UK
"Our trip was terrific, over all!"

Mrs Woodworth, USA
"While Challenging - it was a fantastic way to see the country."

Mrs Noble, USA
"Great experience, lovely weather."

Mrs Stirrett, UK
"We had a great holiday, thanks for organising it all."

Ms Kirk, UK