Contours Walking Holidays
Follow the River Usk between the Brecon Beacons and the Black Mountains in 3-5 days, with map, guidebook, cosy accommodation and daily luggage transfer included. We offer a wide range of itineraries to suit your pace and schedule, with 20+ years of experience behind us.
Contours Walking Holidays
https://www.contours.co.uk/usk-valley-walk-trail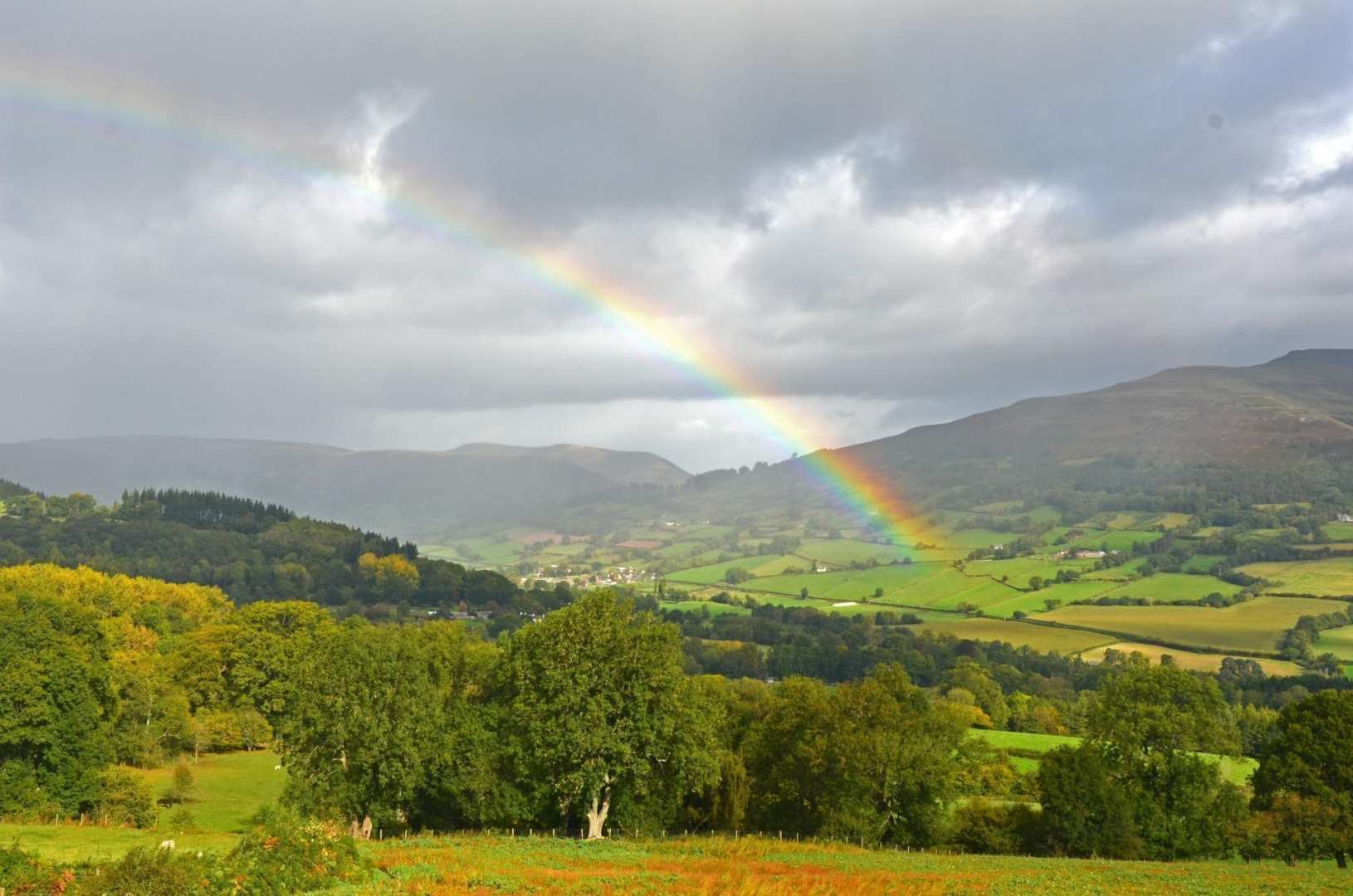 Usk Valley Walk
A self-guided walking holiday along the banks of the River Usk from Usk to Brecon.
4 to 5 nights
21-42 miles
Easy / Moderate to Easy
From £380 per person
About the trail
The Usk Valley Walk explores historic market towns and quaint villages as it presses north between the Brecon Beacons and the Black Mountains, tracing the path of the river between Usk and Brecon.
Never straying far from the river, the trail follows low-level paths and the towpath of the Monmouth and Brecon Canal through an unspoilt landscape of rolling hills, patchwork fields and woodland between waterside inns, overlooked by the towering mountains that flank the valley.
The Usk Valley Walk On Film:
We offer multiple holiday options along this trail. If you wish to experience the entire trail, simply select the first option from the list below.
Customer reviews from the Usk Valley Walk
"Well organised. Amazing countryside. Charming hotels. Great route. Will come again."

Mr Gunnewicht, UK
"A great 5 days of walking, much enjoyed by both of us."

Mr Brooke-Smith, UK
"The Wales countryside is beautiful and the people we meet along the way were friendly and helpful."

Ms Leishman, Czech Republic
"Loved every part of it! Everything was very well organized and we were pleased with all of our accommodations. We felt well-prepared for what to expect and how to pack, and your staff was always very helpful in answering questions."

Ms Dykstra, USA
"Amazing scenery to walk through."

Mrs Allerton, UK
"Another excellent holiday from Contours. All arrangements went smoothly and the accommodation was of a high standard."

Mr Simmons, UK
"Lovely area to walk. Most of the party had never visited the area before and were impressed with the walk and the towns of Abergavenny Crickhowell Talybont-on-Usk and Brecon. The views were beautiful."

Mr Riley, UK
"A lovely walk, particularly for autumn."

Mrs Crompton, UK