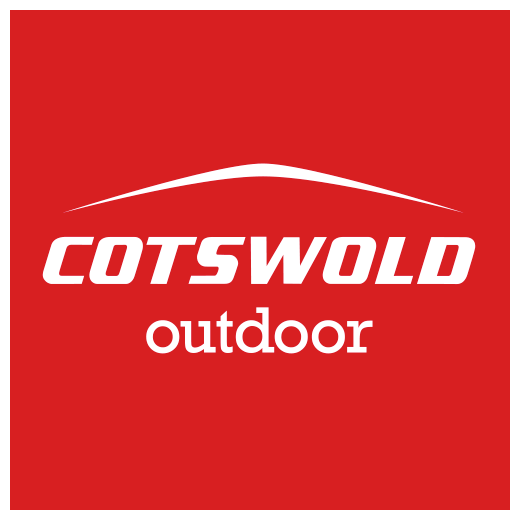 When it comes to walking holidays, having quality kit makes all the difference. Our partners at Cotswold Outdoor have the expertise to help you find the right kit with the right fit for your next walking holiday.
To help you prepare for your next trip, we asked the outdoor experts for their tips on these three kit essentials you'll want to get right for your next walking adventure: packs, clothing and footwear.
Packs
When choosing a pack for your walking holiday, you'll want to consider where you are going, the likely conditions you'll be walking in, and whether or not a luggage transfer service is included as part of your trip.
Based on the assumption that you'll be walking between 3–5 hours a day and using a luggage transfer service for your non-walking gear, you'll need two types of pack: a day hiking pack and night luggage.
Day Hiking Pack
Daypacks are designed to carry everything you'll need for a single day of walking. Neat and simple in design, they usually include a single internal cavity for spare clothing layers and provisions, and a few small pockets and attachments for things like phones, maps, water bottles and walking poles. Most will have a back panel, hip belt and shoulder straps to help you securely and comfortably carry what can still be quite a heavy load.
Usually around 20–40 litres, the capacity of your day hiking pack depends on what terrain and conditions you'll encounter. For summer hikes and short excursions (3–5hrs) a 20–30 litre pack will suffice, but if you're heading out for longer days in the hills and mountains, or walking in winter, you may require something closer to a 40-litre pack as these trips often require more kit.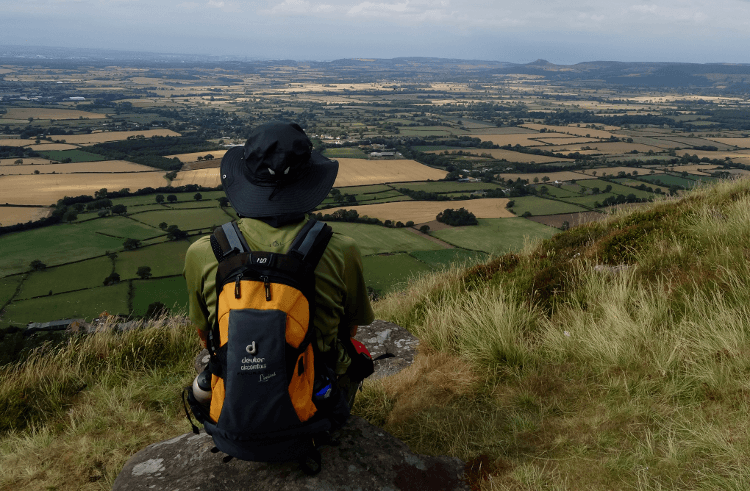 Keeping your kit dry is really important, so remember to use a dry bag liner inside your pack to put your spare kit in, or have a rain cover for your pack that you can quickly slip over it if the weather turns.
Night Luggage
Your night luggage contains all the other items you'll want on your walking holiday for use after you arrive at your accommodation each day. Transferred between your daily destinations, this bag contains any additional clothing, toiletries and accessories that you don't need to carry with you whilst you're walking during the day.
The most important thing to consider here is having sufficient space and ease of transportability during transfers. Duffel bags are great options.
Clothing
When it comes to being comfortable on your walk each day, having the right clothing options available is essential. Holidays spent walking in glorious weather are what we all hope for, but sometimes adventure is about being prepared and embracing the elements, whatever they throw at us. With the right kit in your pack, and by making use of an effective layering system, you'll stay warm, dry and comfortable in all conditions.
There's no set formula for layering, as the type of layers you need at any given point depends on how hard your walk is at that moment and the current weather conditions. Understanding how each layer works independently, and as part of a system, will help you build the right layering wardrobe to adapt to any scenario you encounter during your walking holiday.
The Base Layer: Moisture Management
As the name suggests, the base layer is worn next to the skin. Its main purpose is to regulate your body temperature by retaining heat and wicking away moisture.
Merino wool is highly effective across a range of temperatures and activities. It has insulating properties and excellent moisture wicking, as well as being antimicrobial, which means it needs to be washed far less often. This versatility makes merino base layers a reliable choice for walkers.
Synthetic base layers, such as those made from polyester and polypropylene, are also a good option but perhaps even better suited for more high-intensity activities like running, because they are quick-drying in both hot and cold conditions.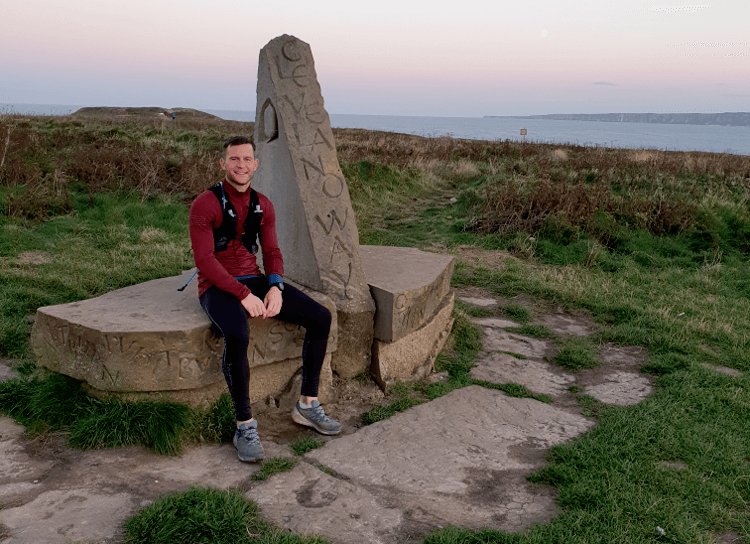 Being able to alternate each day between a couple of good base layers will provide a solid foundation for your layering system.
The Mid-Layer: Insulation
Sometimes called the insulation layer, the mid-layer provides you with warmth. Usually, your mid-layer is either a fleece or an insulated jacket, and like your base layer, it should be both breathable and able to retain heat.
Fleeces are available in different thicknesses and are quick-drying and breathable, offering warmth by retaining heat and removing moisture. For colder conditions, down insulated jackets are light and easily packable with an excellent warmth-to-weight ratio, whilst synthetic insulated jackets are even better as they are able to retain heat even if they get a bit wet.
It's best to avoid cotton mid-layers, as they will retain moisture which can lead to you getting cold.
The Outer Layer: Weather Protection
This layer is your protection from the elements. A good outer layer will protect you against wind and rain, while also allowing the moisture and heat from your body to escape so you don't overheat.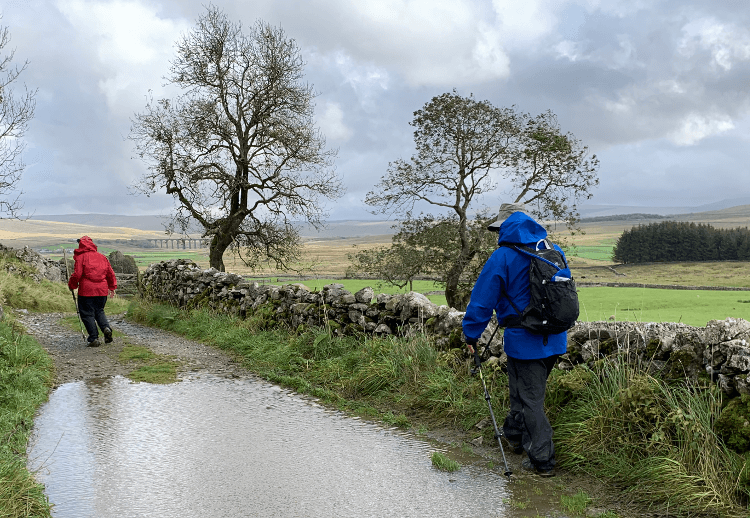 Hard Shells
The classic outer layer that will defend against the most adverse walking conditions is the waterproof hard shell. Features to look out for include taped seams and suitably weatherproof zips to ensure they will keep the rain out. Durable water repellent (DWR) coated hard shells can also work well as a light outer layer in warm conditions (just over the top of your base layer) and for low-intensity activity.
Soft Shells
Depending on weather conditions, your outer layer does not necessarily need to be fully waterproof. Soft shell jackets offer excellent comfort as they are stretchy and flexible, provide good wind resistance and protection in light showers, and are more breathable than waterproof hard shells.
Soft shells can also work as an excellent mid-layer in cooler weather conditions, with a waterproof hard shell on top.
How To Use Your Layers
The most important skill is to actively match your layers to the intensity of activity and the weather conditions.
The correct setup may change throughout the day. For example, you might remove your mid-layer to avoid overheating on a taxing assent, then put it back on when you descend or stop to rest.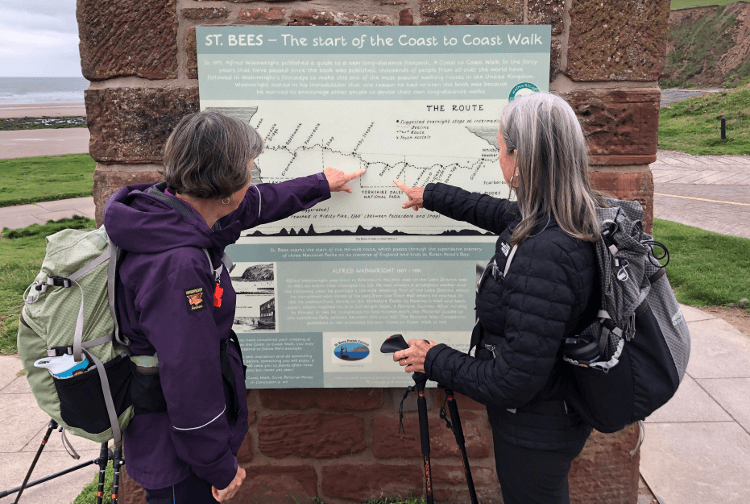 In calm, dry conditions you may not need anything on top of your mid-layer, but if the wind and rain start to close in, an outer layer will likely also be necessary.
Here are a few examples of suitable layering choices.
A walk on a warm, dry day
You won't need to layer up on days like this; a moisture-wicking base layer should suffice to help your sweat evaporate and keep you cool. Your mid- and outer layers can stay in your bag in case you need them.
A hilly walk on a warm but rainy day
Again, a comfortable wicking base layer is essential, but this time you need to take a second layer with you to protect you from the weather. Put on a soft shell to protect you from the wind as you ascend, and have a waterproof hard-shell jacket which you can easily carry and reach for if the rain comes in.
A hilly walk on a cold/rainy/windy day
This is where you'll need to use your three main layers. Start with a wicking base layer as normal, then on top you'll need your fleece as a mid-layer for warmth. In really cold temperatures, this should be a synthetic fill jacket, or a down jacket if there's no chance of rain. Finally, you need your breathable waterproof hard shell to protect you (and your mid-layer) from the rain if it does come in.
Waterproof jackets
The answer to why you need a waterproof jacket for your walking holiday may seem obvious, and it's true that the main function of a waterproof jacket is to keep you dry — but it should do more than that. Your jacket should also be breathable, allowing sweat vapour to escape so you stay dry from the inside and helping you to regulate your temperature and stay comfortable throughout your walk.
Many waterproof jackets are designed with a particular activity in mind. Some are made for high-intensity activities like running or cycling. These make breathability their main feature, helping to keep you comfortable by allowing all that extra heat you are generating to escape. Others balance durability, waterproofness and breathability, and are for sports such as mountaineering or ski touring.
For your regular walking holiday in the UK, though, you are usually looking for a jacket that provides everyday protection and sits between these two extremes. The selection of these jackets is much wider, covering a range of brands, prices, fits and colours, with some lighter in weight and others stronger depending on your preference.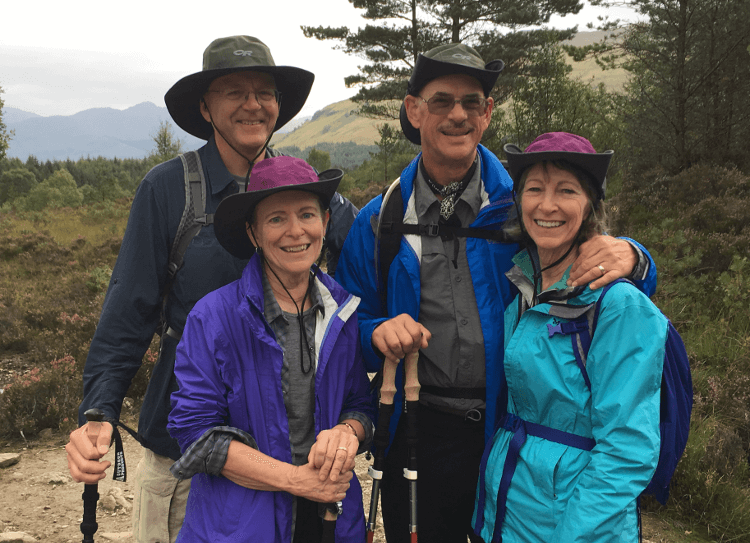 Waterproof fabrics have different constructions, which are denoted as "layers". Waterproof jackets are often 2-layer, 2.5-layer or 3-layer.
2-layer
A 2-layer waterproof is the most basic construction, featuring an outer "face" fabric with a waterproof membrane bonded to it. An additional lining is usually added to protect this fragile inner layer, which tends to be made from nylon mesh, but not bonded to the waterproofing itself.
Not many technical waterproofs will have a 2-layer construction. They are more for everyday use at home and will likely be insufficiently waterproof for your walking holiday.
2.5-layer
As seen in 2-layer jackets, 2.5-layer waterproofs feature an outer fabric bonded to a waterproof membrane. But instead of a mesh layer to protect the waterproofing, a coating or print is applied to it, which is far better at protecting the waterproof layer and offers extra weather protection, too.
These jackets are often lighter and more packable than those with 3-layer construction. They are a good option for UK walking holidays as are they are a reliable, packable waterproof that you can wear on the trails and keep in your pack in case the weather turns.
3-layer
In a 3-layer construction, the waterproof technology is sandwiched between face fabric and an inner fabric, usually woven or knitted. These jackets can be heavy and are less packable than 2.5-layer jackets, but are extra durable and will be suitable in more technical, mountainous terrain and extreme conditions. If you're looking for one waterproof jacket that can do everything, go for a 3-layer.
Does it have to be Gore-Tex®?
GORE-TEX® is one of the best-known waterproof membrane technologies, and is the choice of many brands thanks to its durability and reliability. However, some brands are so confident in alternatives that they choose not to use GORE-TEX® at all, whilst others choose to use it in some items and use their own membranes in others.
Whatever the technology used, all jackets have a waterproof and breathability rating, and understanding these will help you choose the right jacket for your walking holiday.
Waterproofness Ratings:
5,000mm: This is the minimum rating for a jacket to be called rainproof; however, it won't stand up to much more than a light shower.
10,000mm–15,000mm: A jacket in this range will withstand most downpours but will soak through over time if subjected to pressure, such as prolonged or heavy downpours.
20,000mm and up: This is the rating you should look for if you plan to be out in all conditions or in prolonged periods of wet weather.

Breathability Ratings:
5,000–10,000g/m²: This level of breathability is fine for things like urban travel or camping in the rain but will get a bit clammy once you start undertake higher intensity activities like walking.
10,000–15,000g/m²: Jackets in this range are suited to more adventurous travel or day walks, but steep assents or very long days of activity might leave you feeling a little clammy.
15,000–20,000g/m² and above: An extended trip to the hills, walking in warm climates or undertaking prolonged bouts of activity in which you will be perspiring heavily will require a jacket this breathable.

Footwear
With so many types of walking boots available, and such a variety of features to choose from, it's important to know what it all means before choosing your boots. Having the right footwear for your walking holiday will ensure you stay supported and comfortable.
Where are you going?
Walking boots are made with specific environments in mind. Characteristics such as sole stiffness or ankle height will vary depending on the terrain and conditions you will be heading into.
If on your walking holiday you'll be sticking to well-trodden and predictable paths, you can go for a lightweight boot, mid boot or approach shoe with a reasonable amount of flexibility. In less challenging terrain, flexibility is good as it helps your foot move naturally and can aid your comfort on longer journeys.
If your walking routes are heading over uneven or very steep ground then you will need a more rigid boot with good ankle support. Stiffer soles will provide a more stable platform to stand on, and a higher cut will support your ankles.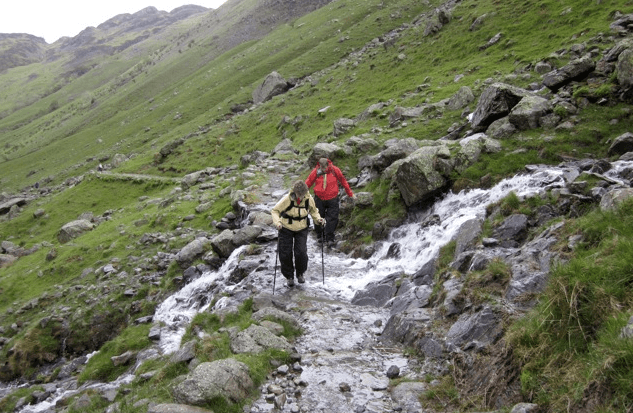 Of course, your walking holiday may encompass many different landscapes and the majority of people will be somewhere in the middle of this scale, so make sure you're not caught out: err on the side of caution and choose a boot or shoe that can handle everything you will encounter.
Ideally, having both a pair of sturdy boots and light, fast approach shoes in your kit will allow you even more flexibility to suit any given day.
Are they waterproof?
Most boots are lined with a waterproof membrane, which is really useful not only for weatherproofing your boots but allowing you to cross obstacles like streams without a problem. But to avoid soggy feet, you don't just want to keep the wet out: you need it to vent from the inside too. Otherwise, your boots will be full of sweat and condensation.
As with your clothing, you need your boots to breathe. GORE-TEX® walking boots are particularly good at allowing sweat vapour to escape, but like with clothing, many different and effective waterproof membranes are available.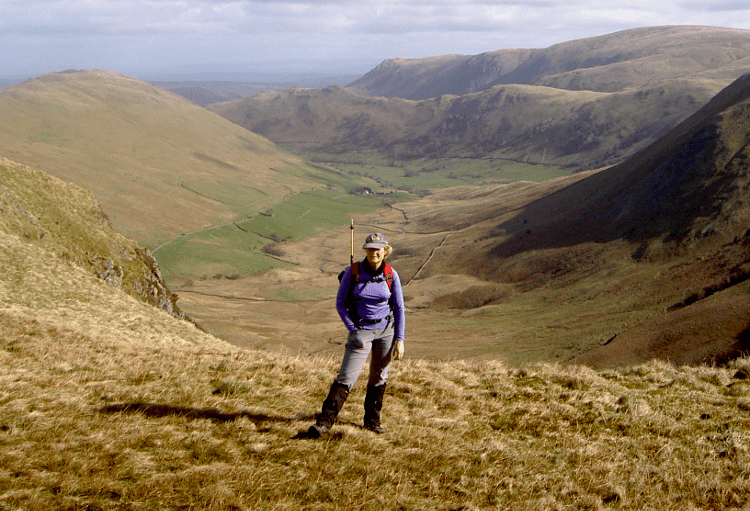 Another thing you can do to repel the wet is to use a gaiter: a waterproof cuff that goes over the top of your boot and fastens around the lower leg. This helps prevent water running down into your boot as you walk through rain or wet grass. They are also particularly useful when walking over scree or loose gravel, as this type of stony terrain can flick into your footwear.
Do they fit?
The right fit is absolutely essential when choosing your footwear. Boot fitting isn't just about the size of your feet, though — the shape is also a key consideration, from the width of your heel to the flexibility of your toes.
To check the fit of a pair of boots or shoes you have at home, you can follow our boot fitting guide.
With so many variables to consider, when it comes to footwear we would always recommend a free in-store boot fitting service with our experts. This involves being accurately measured and talking through your needs to find the perfect boots for your adventures.
Cotswold Outdoor also offer free rucksack fitting and kit list consultation appointments.
Socks
Just like boots, socks are vital part of your walking holiday kit list. A good walking sock will provide cushioning to high-impact areas and help to maintain a consistent and comfortable foot temperature.
The fabric composition of your socks makes a huge contribution to your comfort. Synthetic fabrics and natural merino wool are great options. They wick moisture away from the foot, dry quickly and provide a degree of insulation whether they are wet or dry. The yarn is also much finer, making them softer against the skin.
Cotton socks, whilst a popular casual choice, are less appropriate for more strenuous activities such as hill walking, as they will absorb the moisture from your foot and keep it next to your skin, making a perfect home for foot fungi that can be tricky to get rid of. They're also much coarser than other fabrics, often leading to sore spots and blisters over time, and provide little insulation once they become wet.
Having some waterproof socks to call upon in wet conditions is ideal if your footwear isn't fully waterproof. Brands like Sealskinz usually have a Merino wool liner for comfort and warmth and a hydrophilic membrane that's great at keeping your feet dry and comfortable if the weather turns.