Contours Walking Holidays
Pick the full route or a favourite section of the West Highland Way to walk at your own pace, map, guidebook, accommodation and daily luggage transfer included.
Contours Walking Holidays
https://www.contours.co.uk/west-highland-way-trail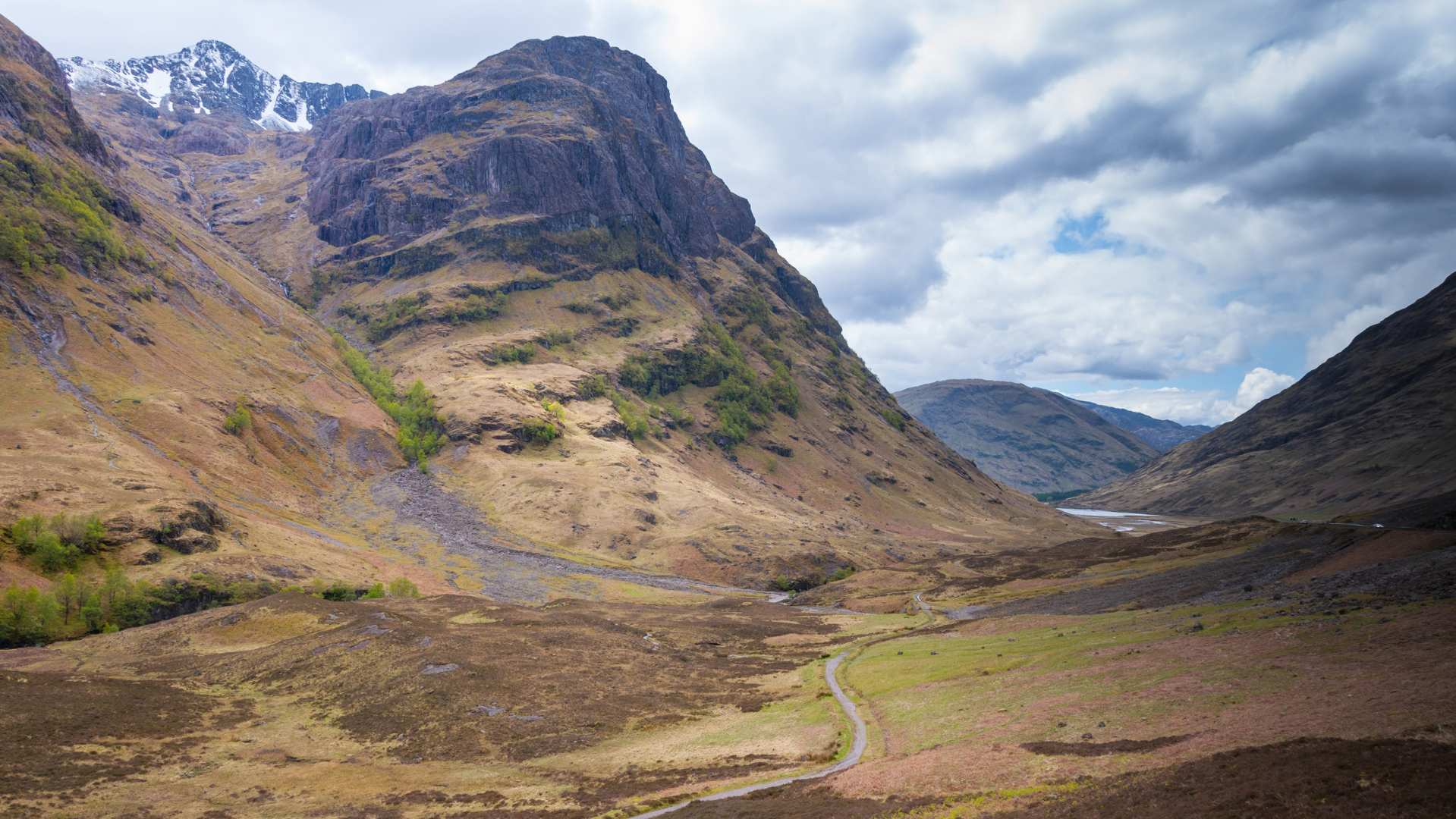 West Highland Way
A walking holiday along the iconic long-distance route between Milngavie and Fort William.
3 to 9 nights
47-95 miles
Moderate to Strenuous
From £375 per person
About the trail
From its jagged mountains to its glittering lochs, the Scottish Highlands offer up truly epic countryside – and the West Highland Way clambers right through it. Although the trail begins in wooded lowlands and along pebbled lochsides, it soon rises past dramatic cascades and over windswept moorland onto rugged mountainsides.
With mighty peaks as a constant staggering backdrop, the West Highland Way clambers ascents such as the Devil's Staircase to win breath-taking views across the Scottish Highlands. This is a gorgeous and immersive route, supported by the villages dotted along its length that provide warm, cosy places to rest up.
We offer multiple holiday options along this trail. If you wish to experience the entire trail, simply select the first option from the list below.
Customer reviews from the West Highland Way
"Perfect holiday, thank you!"

Mr Jennings, UK
"The hike is awesome and highly recommended for fit travellers. Had a great time and met many wonderful people."

Mr Osmus, USA
"The delivered package was very helpful. The West Highland Way booklet, directions etc. etc. helped in the total great experience. Apart from the perfect arrangements the weather was perfect. Five days of Scotland and not one drop of rain! If this is the standard, we'll be back."

Mr Buurman, Netherlands
"Loved it - even in the rain"

Mrs Rogers, UK
"The lodgings were excellent, comfortable and friendly."

Mr Mogan, Canada
"Gorgeous views! Hard walk, absolutely enjoyable..."

Mr Albareda, Argentina
"Perfect weather for walking, good accommodation and luggage always waiting for us on arrival."

Mrs Shipley, Jersey
"Thank you for your hard work in booking this walkers holiday for us. We had a wonderful walk over 5 days of glorious sunshine. Much enjoyed & all went well."

Mr Williams, UK
"It was absolutely fabulous. Excellent accommodation/food and scenery. This is our second time walking the WHW - it was so good the first time and the second did not disappoint! Great accommodation, stunning scenery and everything organised for us."

Mr Easter, UK