Contours Walking Holidays
Follow the River Wye on one of our varied itineraries, ranging from 2-13 days long, with map, guidebook, cosy accommodation and daily luggage transfers included. Full of contrasts, the deep limestone gorges, ancient woodland, water meadows and apple orchards of this walk make it a delight to undertake.
Contours Walking Holidays
https://www.contours.co.uk/wye-valley-walk-trail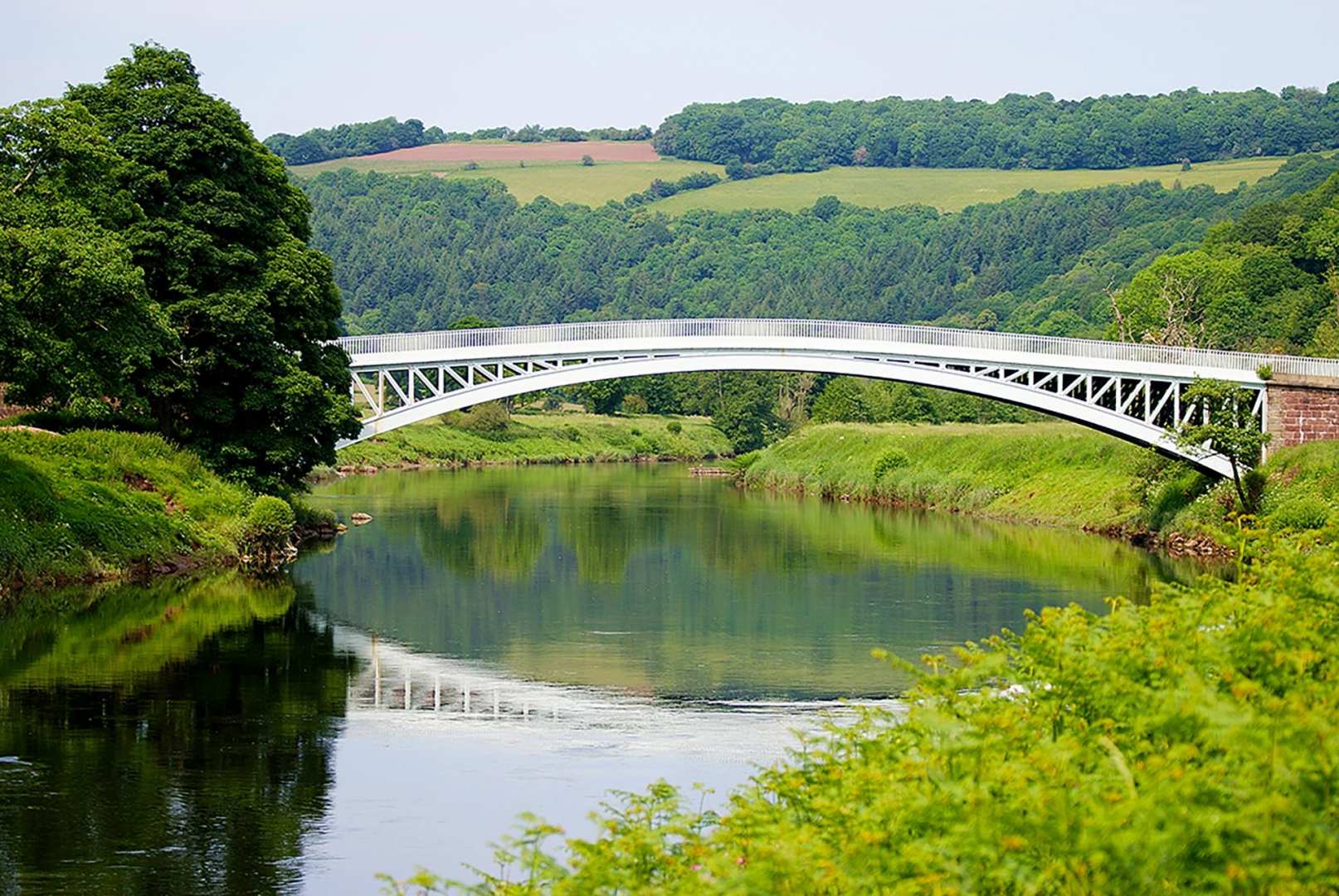 Wye Valley Walk
A self-guided walk along the Anglo-Welsh Border and through Wales, from Chepstow to Rhyd-y-Benwich.
3 to 14 nights
23-140 miles
Easy / Moderate to Demanding
From £270 per person
About the trail
Follow the River Wye along the Anglo-Welsh border and across to the river's source in Mid-Wales on a walk full of contrasts, from deep limestone gorges capped with ancient woodland to the water meadows and apple orchards of Herefordshire.
Some steep, rocky sections may provide a mild challenge, but the walk keeps primarily to easy pathways through gently undulating countryside. The Wye Valley Walk is an intensely green and enjoyable venture that walkers of all interests will enjoy.
We offer multiple holiday options along this trail. If you wish to experience the entire trail, simply select the first option from the list below.
Customer reviews from the Wye Valley Walk
"The Wye Valley is a beautiful place to visit, the footpaths show the landscapes off and give a really varied terrain."

Mr Bayley, UK
"The walk and accommodation was generally excellent. A beautiful walk, challenging at times. The quality of accommodation in particular seems to have improved since my first walk with you nine years ago."

Mr Fennell, UK
"We would like to let you know that we enjoyed our 6 days Wye Valley Walk from Hay on Wye to Chepstow last week"

Mr Lacroix, Canada
"Enjoyed the holiday very much! Well-organized and great accommodations."

Ms Rodger, Canada
"We have just completed our walk - another great success... We found you very prompt with your email responses to our queries so well done and thanks again. All in all though, another great holiday and we will certainly book with you again in the future."

Dr Fontaine, Australia
"Thank you for your organisation - everything went smoothly."

Mrs Warner, UK
"Excellent accommodation. Enjoyable walks."

Mr Cruse, UK
"Excellent holiday."

Mrs O'Connor, UK
"Just a note of thanks to all of you at Contours that worked together to organise our 2 splendid walking trips! They were wonderfully organised and thoughtfully planned so that our trip was a memorable adventure! We loved every step of the way! Thank you so much!"

Mr Stratton, USA