by Sue Talbot
While the weather in the UK doesn't quite rival that of neighbouring countries, there's something enchanting about our coastline that sparks the imagination and stirs the soul. From wildly beautiful clifftop walks to beaches flecked with fossils, these coastal walks in the UK introduce you to some of our most sensational scenery.
Feel the sand between your toes and the sea breeze in your hair as the rhythmic sound of crashing waves awakens your senses on these top five coastal walks.
Jurassic Coast — Devon and Dorset
Spanning 96 miles from Exmouth to the crumbly cliffs of Dorset, the Jurassic Coast is a spectacular UNESCO World Heritage Site and one of the best coastal walks in the UK. You'll find dilapidated castles teetering on top of white cliffs, tiny coves playing host to swarms of rock pools and, of course, good old English pubs where you can sample locally brewed beers.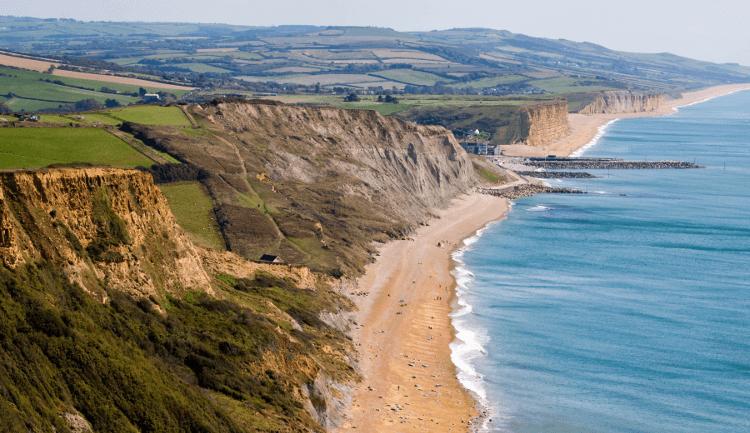 The Jurassic Coast has an allure that tugs on your heart strings. Its historic landmarks will undoubtedly intrigue you, and seascapes that stretch towards the horizon will transform any budding photographer into a pro.
Old Harry Rocks is one of the most iconic landmarks along the coast and interjects the views with its distinctive, white chalk rock formations. Another of the most famous sights is the unique limestone arch known as Durdle Door. Carved out by the sea around 10,000 years ago, this is a must-see when walking the Jurassic Coast.
Norfolk Coast Path — East Anglia
Blessed with idyllic beaches and a heritage coastline, the Norfolk coast is an Area of Outstanding Natural Beauty known for its fabulous wildlife. From the medieval castles and windswept sand dunes to the gorgeous villages of Burnham Deepdale and Brancaster Staithe, the Norfolk Coast Path is a pure pleasure to explore.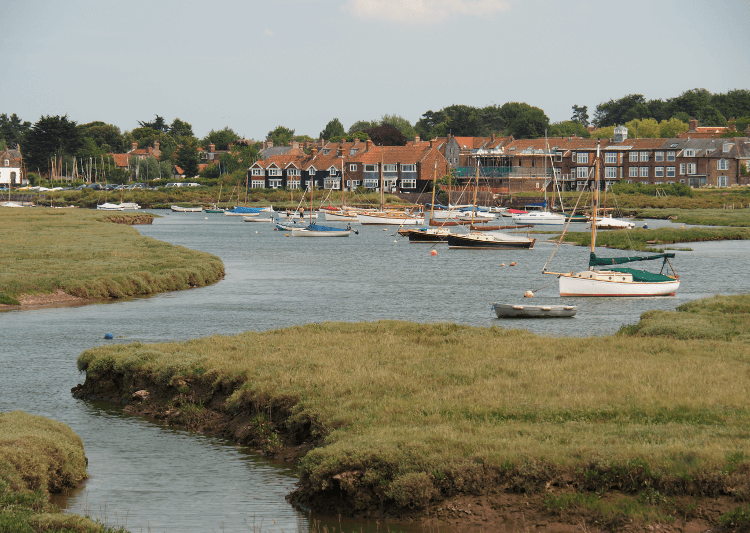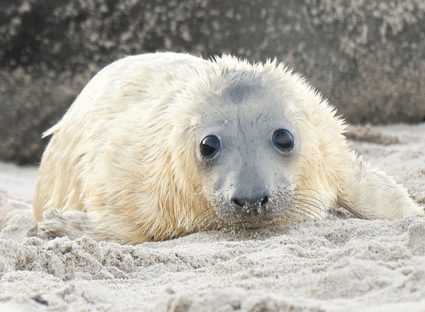 It's definitely worth visiting Blakeney Point, a national nature reserve home to the largest grey seal colony in England. Or you can stop off at the RSPB nature reserve in Titchwell, where you'll find a wealth of diverse habitats and bird species.
Northumberland Coast Path — North East England
On top of less crowded seaside resorts, more handsome fishing villages and untamed beauty spots, the Northumberland Coast is a natural haven for wildlife.
The Northumberland Coast Path runs for 62 miles from the estuary of the River Coquet to Berwick-upon-Tweed and is famous for its rugged headlands, sweeping beaches and conservation sites steeped in wildlife. Add to this more than a staggering 70 castles and 7,000 years of history to discover, and you have one of the most incredible coastal walks in the UK.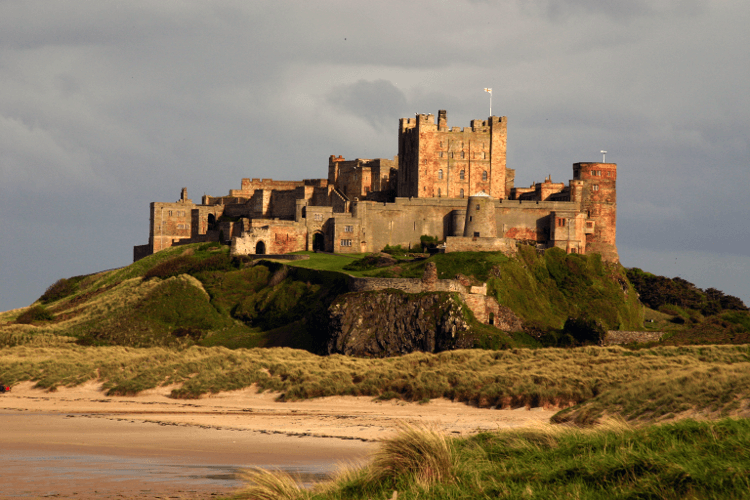 While there are many highlights on the Northumberland Coast to explore, there are several that stand out from the rest. Seahouses is a vibrant fishing village with a lively harbour and is a wonderful base for visiting Bamburgh and Dunstanburgh castles.
Alternatively, Alnwick is a great place for exploring Alnwick Garden, the epic Treehouse and Alnwick Castle (made famous by its appearance as Hogwarts School of Witchcraft and Wizardry in the Harry Potter films).
Pembrokeshire Coast Path — West Wales
The ridiculously beautiful and fascinating Pembrokeshire Coast is made up of undulating volcanic hills, unusual sea stacks and cliffs that loom above golden beaches. Every so often a pretty harbourside village or Norman stronghold will appear, enticing you to delve deeper into the area's past.
St Davids, the smallest city in the UK, is one of the most interesting sites to visit on this coastal walk. As well as boasting a magnificent cathedral with ornate chapels, the surrounding area is home to seals, whales and puffins. You can also amble along the cobbled streets and visit the Bishop's Palace.
Cornwall's Atlantic Coast — South West England
Coastal walks in the UK don't get much better than this. The Atlantic coast of Cornwall is one of the most dramatic and picturesque in the country, owing to its abundance of fishing villages and headlands, where you can immerse yourself in mesmerising ocean views.
And it goes without saying, the beaches have earned the Cornish coast a bit of a reputation among the surfing crowd, rivalling some of the best surf in Europe.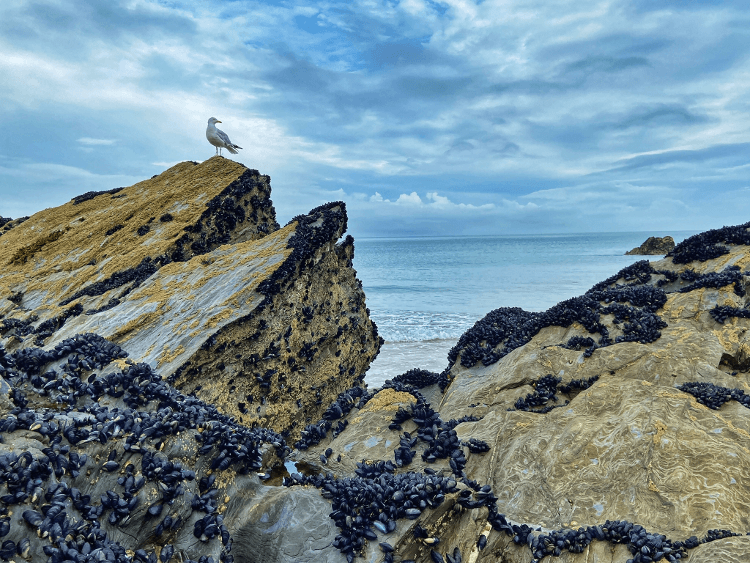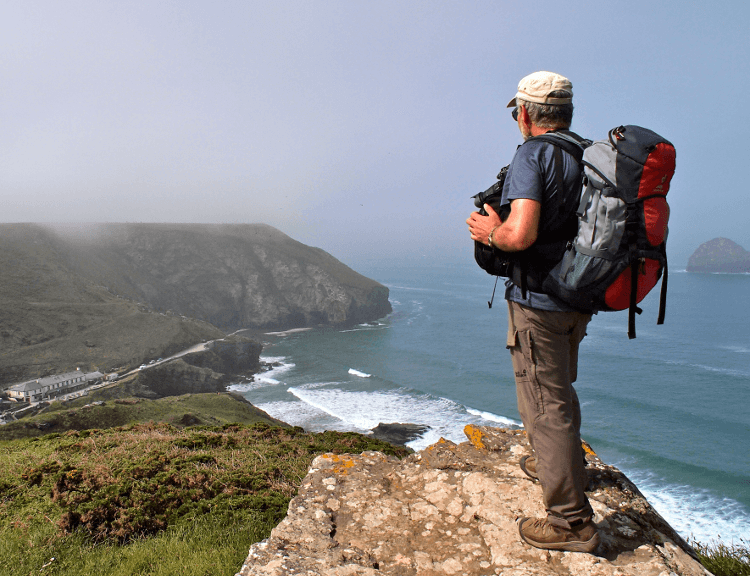 Playing a significant role in English heritage, Tintagel Castle has placed North Cornwall firmly on the map. Believed to be the birthplace of the legendary King Arthur, Tintagel perches on a rocky headland overlooking the Atlantic. Both intriguing and beautiful, the setting never fails to instil a sense of awe.
Discover even more coastal walks in the UK for further inspiration.
Sue Talbot is an adventure travel blogger and iPhone photographer who's often found hiking up the Lakeland fells or swimming in fairy pools. Her outdoor adventures and photographs can be found on her blog, Lifehop, and also her Lake District Lovers Facebook page.