Coastal Walking Holidays
Walk along sandy beaches and atop chalk cliffs overlooking the sea. Self-guided holidays with luggage transfer, responsive support and quality accommodation.
Coastal Walking Holidays
https://www.contours.co.uk/coastal-walking-holidays
Coastal Walking Holidays
Explore all the UK coastline has to offer: promenades and ice cream, white cliffs and long beaches, stone harbours and maritime traditions founded by centuries of seafaring history.
Click through to our complete list of coastal walking holidays or scroll down to read more.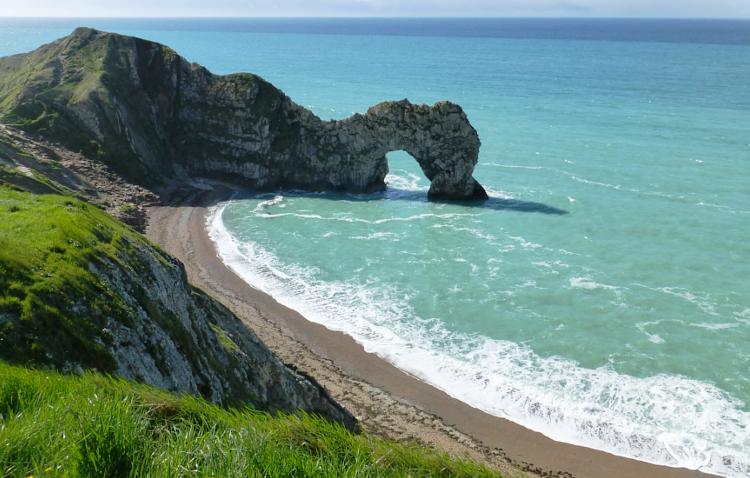 The South West Coast Path follows the southern English coastline through coastal towns and along sandy beaches from Minehead to Poole. It's Britain's longest waymarked trail at 630 miles long, so we've split the South West Coast Path into sections, each with its own unique character.
Clamber the highest coastline in England on the North Devon leg. Visit Tintagel en route along the Cornwall's Atlantic Coast - North, or spy rock stacks and basking sharks further south. You'll find idyllic coves and quiet stretches along the most isolated section, South West Cornwall. The Jurassic Coast awaits in East Devon and Dorset. Discover these routes and more on our South West Coast Path trail page.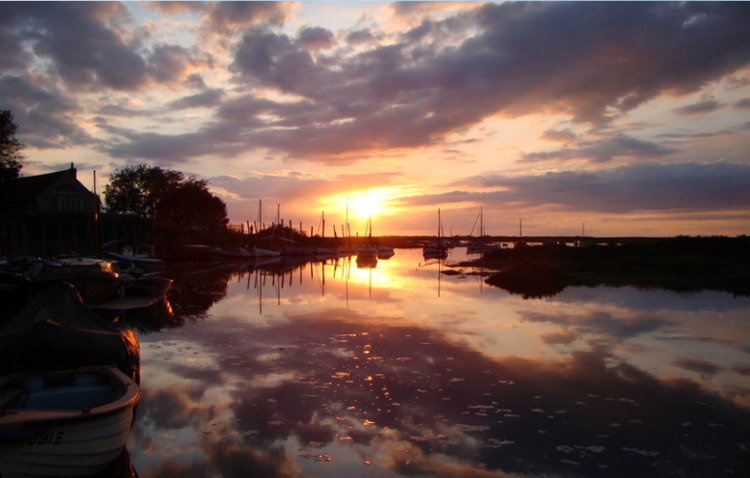 Follow Norfolk's heritage coastline, famed for its remoteness and wild beauty. The Norfolk Coast Path browses sand dunes and golden beaches, creeks and tidal inlets. Magnificent stately homes, medieval castles and unspoilt villages await along its winding path. Our favourite highlight has to be Blakeney Point, a National Nature Reserve dedicated to the preservation of grey seals. There's every chance you'll spot a few lounging in the spray.
You can walk the full National Trail over five to ten days. If you'd rather sample the highlights over a long weekend, take a look at Contours' two-day, three-night Norfolk Coast Path Short Break.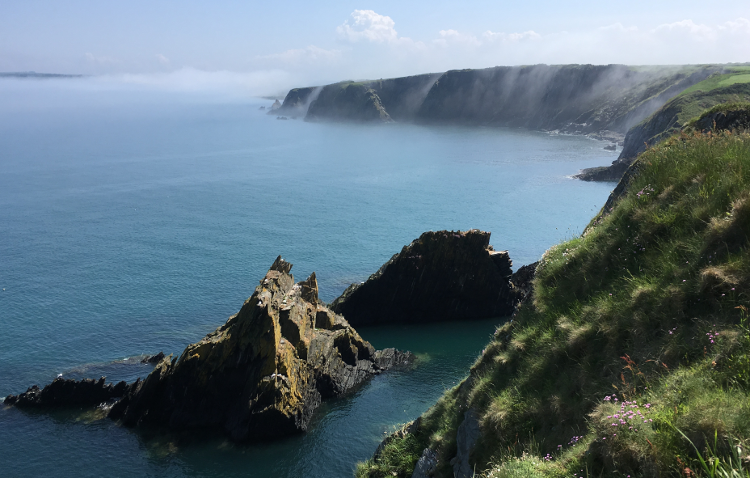 The Pembrokeshire Coast Path keeps largely to clifftop paths, awarding superb views of offshore stacks and islands swarming with seabirds. Bursting with historic sites and beautiful harbours, the trail explores one of the UK's most magnificent stretches of coastline.
Eager to fit Pembrokeshire into any schedule, we offer a wide range of itineraries to choose from: the full route, explored over 12 to 18 days, all the way down to our two-day St Davids Short Break.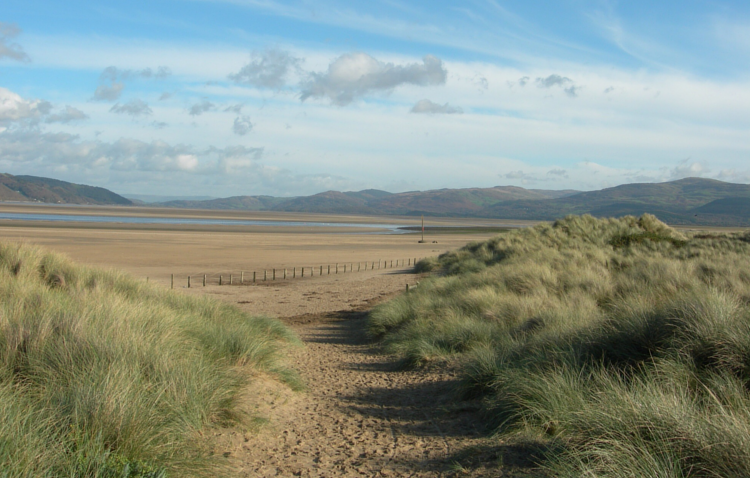 Departing Machynlleth on woodland tracks bordering the Dyfi Estuary, the Ceredigion Coast Path heads along the coastline around Cardigan Bay. Bottle-nosed dolphins and grey seals are common sights as you rise from shoreline hikes to high-level tracks above the waves. Visiting Aberystwyth, Llanrhystud and Aberaeron as it goes, the Ceredigion Coast Path is a particularly vibrant and friendly section of the Wales Coast Path.
Walk the Ceredigion Coast Path over five to nine days. We offer the northern half as a two to three day walking holiday and the southern half over three to six days.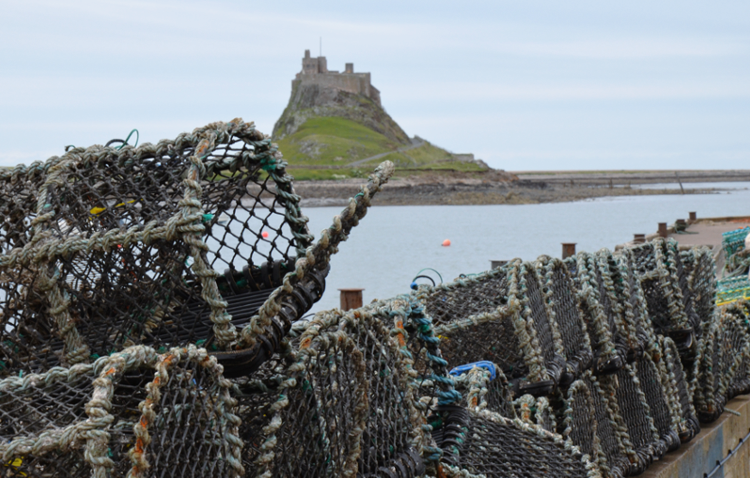 Wander the coast of Northumberland, where castle ruins preside over long golden beaches and, at low tide, you can cross the tidal causeway to Holy Island. This is a gentle, low-level walk that heads out onto the sand at every opportunity: to ramble across great arcing beaches or through the sibilant grasses of the dunes.
We offer the full route over five to ten days. The South Northumberland Coast Path provides an urban seaside extension to Sunderland. For a two to four day walk that visits most of the major castles, plenty of friendly fishing villages and lots of beaches, try our Northumberland Coast Path Highlights.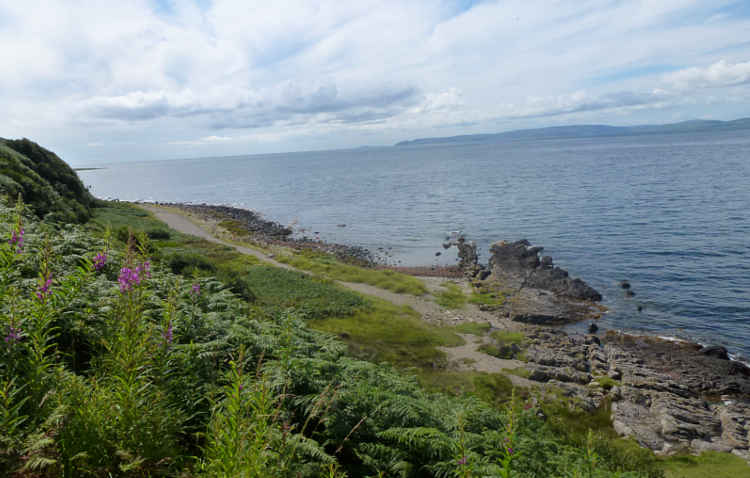 Circumnavigate the Isle of Arran, known for its rugged highland terrain to the north and rolling lowland landscapes in the south. You'll visit castles, harbour villages and Bronze Age stone circles, yet it's the wildlife here that we love the most. Seals bask along the shores, accompanied by a wide variety of bird life. Red squirrels and red deer thrive in the island's forests.
Circle the Isle of Arran in full over four to eight days on our Arran Coastal Way walking holidays. Our short break takes three days to walk. It follows the northern coast, wandering sandy beaches and over rocky pathways beneath forest greenery. We provide a transfer back to the start once your short break is complete.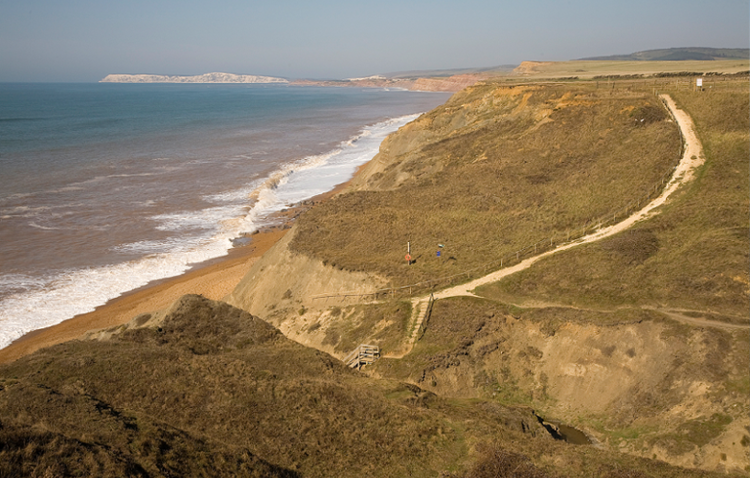 From towering white cliffs and the spectacular chalk stacks of The Needles, the Isle of Wight Coast Path boasts unforgettable coastal landscapes interrupted by lively seaside towns, bustling harbours and thatched villages. There's plenty to see along the way, including a fossil forest, Yarmouth Castle and Osbourne House.
Walk the full island coastline on our Isle of Wight Coast Path walking holidays, with itineraries over four to seven walking days. Our short breaks explore the southern coast over two to three days and includes Alum Bay, the Needles and the famous lighthouse.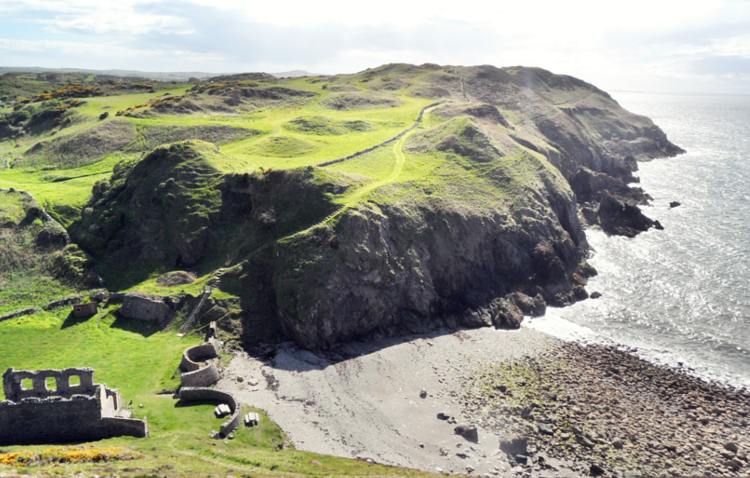 The Isle of Anglesey Coast Path circles the entirety of Anglesey's coastline, visiting fishing villages and bustling seaports. You'll see sandy beaches, expansive dunes and rocky headlands on your walk, every green space carpeted with flowers from spring through to autumn. The mountains of Snowdonia and the hills of Llyn Peninsula tower in the distance on the mainland, dramatic backdrops for your coastal adventure.
Our full Isle of Anglesey Coast Path walking holidays take eight to 15 days to complete. We also offer the north section and south section over four to eight days each.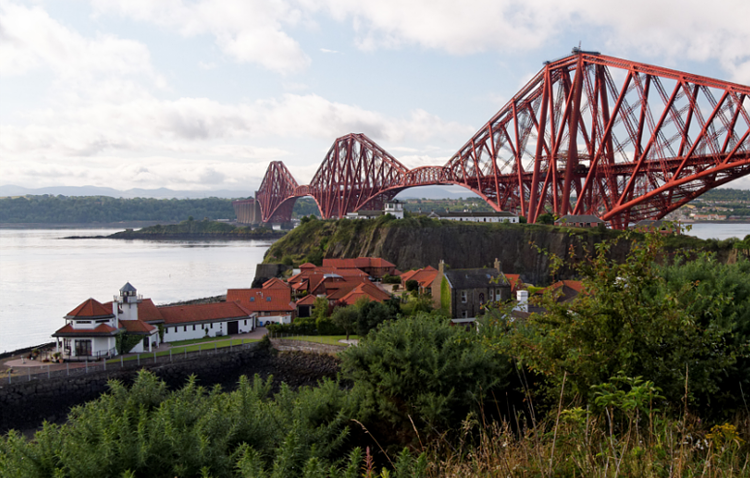 From Fife's industrial south, the Fife Coastal Path departs for a rural area of low cliffs and rocky bays, grass-tufted dunes and welcoming villages. Grey seals bask on rocks just off the shore. Scotland's rich history is displayed proudly in its castles and old watch houses, with plenty of great Scottish food to sample at each stop.
Complete the Fife Coastal Path on a walking holiday over five to eight days. If you're more interested in a shorter hike, take a look at our three-day Fife Coastal Path Short Break. The industrial element is missing from this shorter holiday, but you'll experience all the best of Fife's rural charm.