Contours Walking Holidays
This self-guided walking holiday offers a gentler alternative to Wainwright's Coast to Coast. Morecambe to Saltburn with accommodation and luggage transfer.
Contours Walking Holidays
https://www.contours.co.uk/alternative-coast-to-coast-walk-trail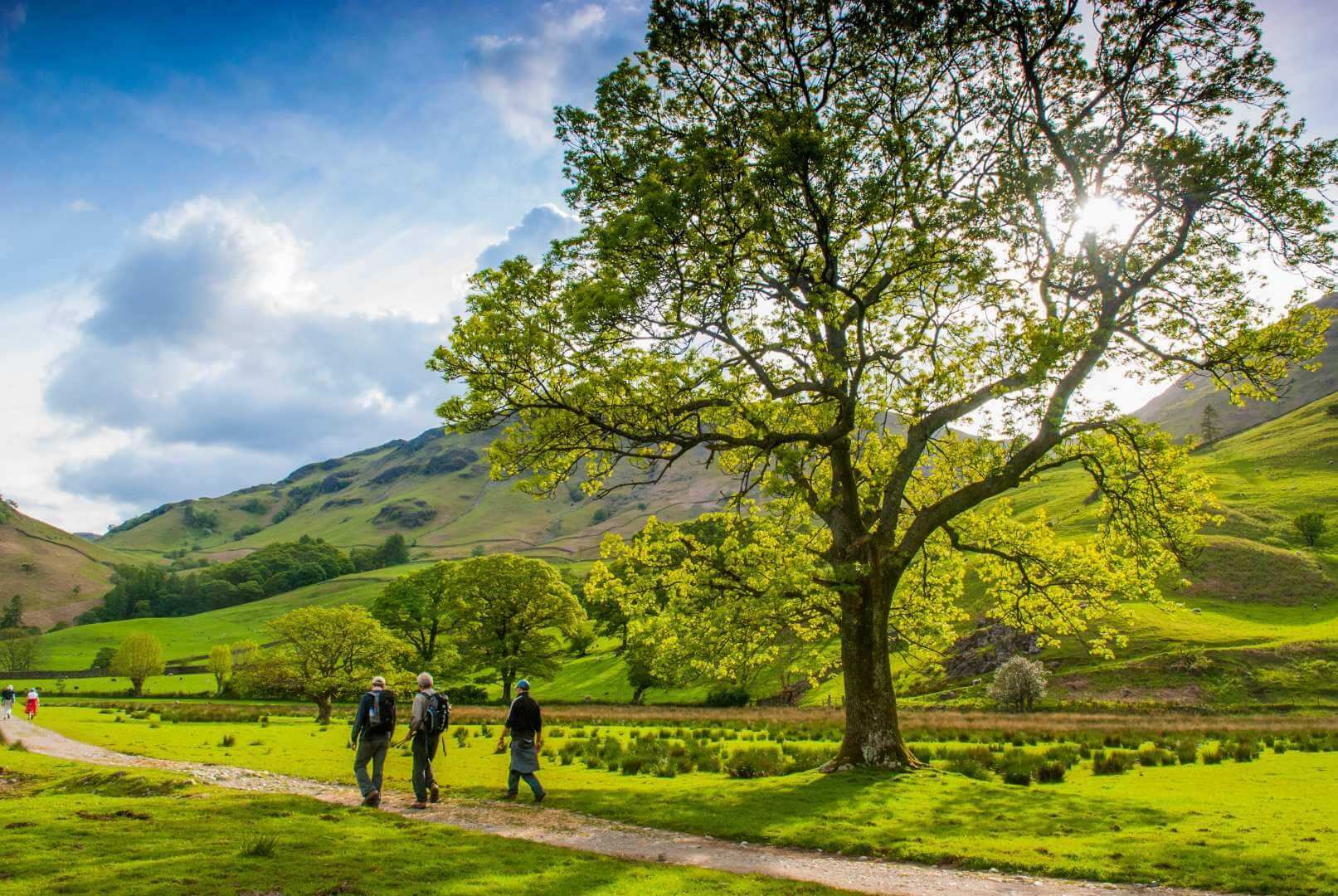 Alternative Coast to Coast Walk
An alternative to Wainwright's famous walk, travelling through the Yorkshire Dales and North York Moors.
5 to 13 nights
59-133 miles
Moderate to Demanding / Strenuous
From £540 per person
About the trail
This alternative to Wainwright's classic route offers a gentler walk across the north of England from coast to coast. On this self-guided walking holiday, you'll cross the country from Arnside on the shores of Morecambe Bay to Saltburn-by-the-Sea by the North Sea. The Alternative Coast to Coast passes through remarkable scenery, including limestone hills and ancient woodland in the Arnside and Silverdale Area of Outstanding Natural Beauty, the valleys and villages of the Yorkshire Dales and the heathery hills and green dales of the North York Moors.
The famous Ribblehead Viaduct can be seen along this trail, along with many other architectural and historical wonders to enjoy, including Bolton Castle and England's oldest theatre.
We offer multiple holiday options along this trail. If you wish to experience the entire trail, simply select the first option from the list below.
Customer reviews from the Alternative Coast to Coast Walk
"It was great to complete Alternative C2C. There were enough challenges (especially a disintegrating pair of boots!) and some inclement weather to help us feel a sense of accomplishment. Faultless baggage service from Trail Magic. Thank you very much."

Mr Phillips, UK
"Overall this is a splendid alternative to the famous Wainwright Coast to Coast. It misses out the Lake District of course but the countryside and the towns you visit along the way are in no way second rate. It's Coast to Coast that you can do relatively easily in ne go within a two week holiday. I enjoyed it all really. I would recommend this holiday, and I already have! Several people I met along the way (doing other walks) were very interested."

Mr Moon, UK
"This route takes you through some of the best parts of the Yorkshire Dales, and we enjoyed the section of the route across the Cleveland Hills."

Dr Wilkins, UK
"Very enjoyable , the good weather was a bonus."

Mr Johnson, UK
"Everything ran really smoothly. We loved all our accommodation and bags got transferred each day without any issues. We could concentrate on just enjoying the day. Lovely accommodation. Perfect scenery and weather wasn't too bad either. Have already passed on information to a friend. Organisation was very good."

Mr Wells, New Zealand
"All arrangements were great, B&Bs were lovely. You do a great job."

Ms Currie, USA
"Loved that this trail was not as crowded as reportedly the C2C. Beautiful waterfalls and nice diversity in hiking terrain - moors, forest, farmland. Would love to book with Contours again! I drool over the website and all the possibilities."

Mrs Cueva, USA
"It's a lovely route with lots of variation, and with many fine views."

Mr Philips, UK