An Adventure
Karen drops in to meet Contours team member Christine on an adventure around the English coast.
An Adventure
https://www.contours.co.uk/an-adventure
An Adventure
by Karen Simons
We all need to have something to look forward to after such a long time of dreaming. We would all like to have an adventure — but maybe not such a daunting challenge as walking the complete coast path of England, all 2,700 miles of it.
This is what our Christine is doing, along with her rescue dog Gino. We are all following her story from the office, providing 'armchair' support as she starts the walk, and willing her on.
A visit in Minehead
I decided to take the opportunity to see my father in Devon and to check in with Christine as she finished the Somerset section of the coast path in Minehead, where the official start to the South West Coast Path begins.
She was beginning to get into her stride by then, with 11 days on the trail behind her. I asked if there was anything that she wanted me to bring her and she did — duct tape! The tape was to repair her groundsheet, but everything else seemed to be working like a well-oiled machine.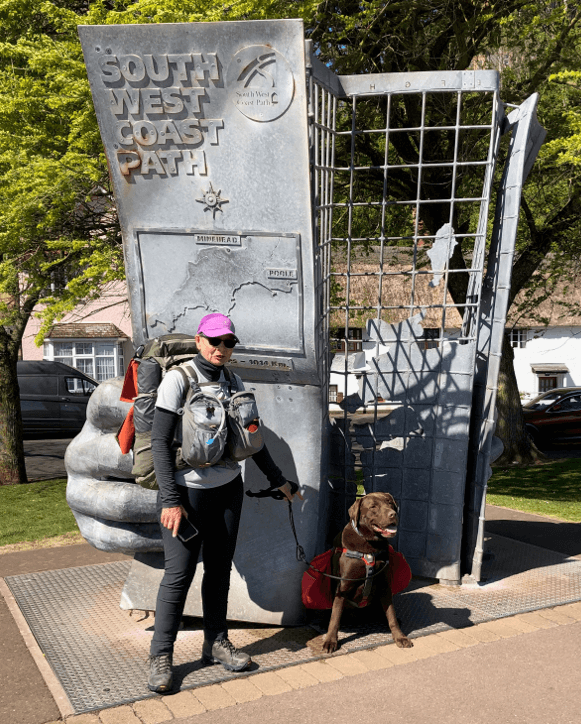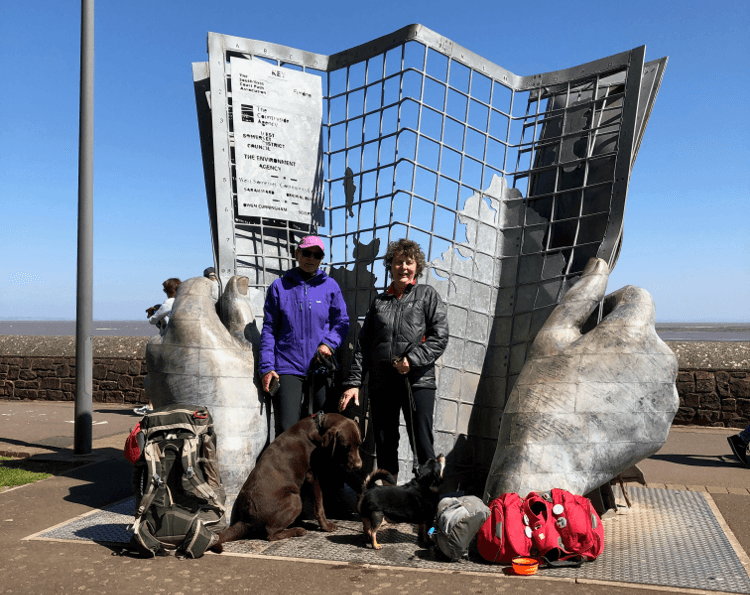 As I looked out for her along the esplanade, it was wonderful to see how fit and healthy not just Christine but Gino looked. This was their adventure, one which they were both enjoying. We sat in the sun and managed tea and cake, then topped up their water, along with a few days of food for Gino, before they strapped on their packs to wave goodbye.
I felt so proud as we stood by the South West Coast Path statue, which marks the start of the 630 miles of coast lying ahead, that someone who has worked so hard to arrange countless walking holidays for us was living her dream.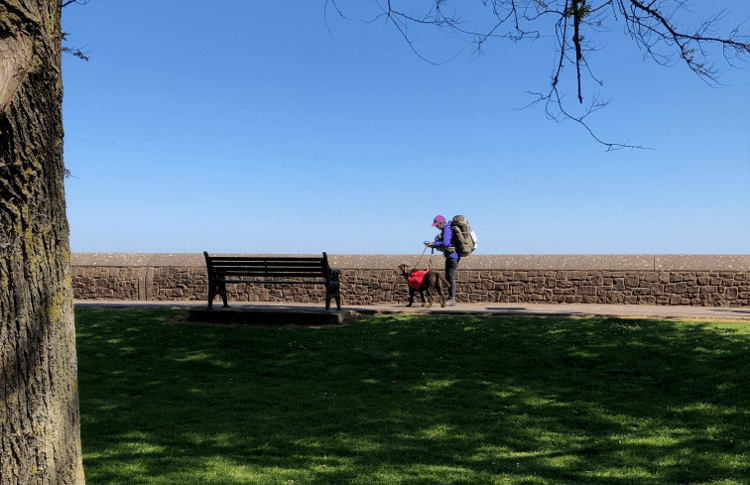 Top posts