Contours Walking Holidays
Choose your favourite section or walk the full 630-mile footpath on our South West Coast Path walking holidays, with cosy accommodation and luggage transfers.
Contours Walking Holidays
https://www.contours.co.uk/south-west-coast-path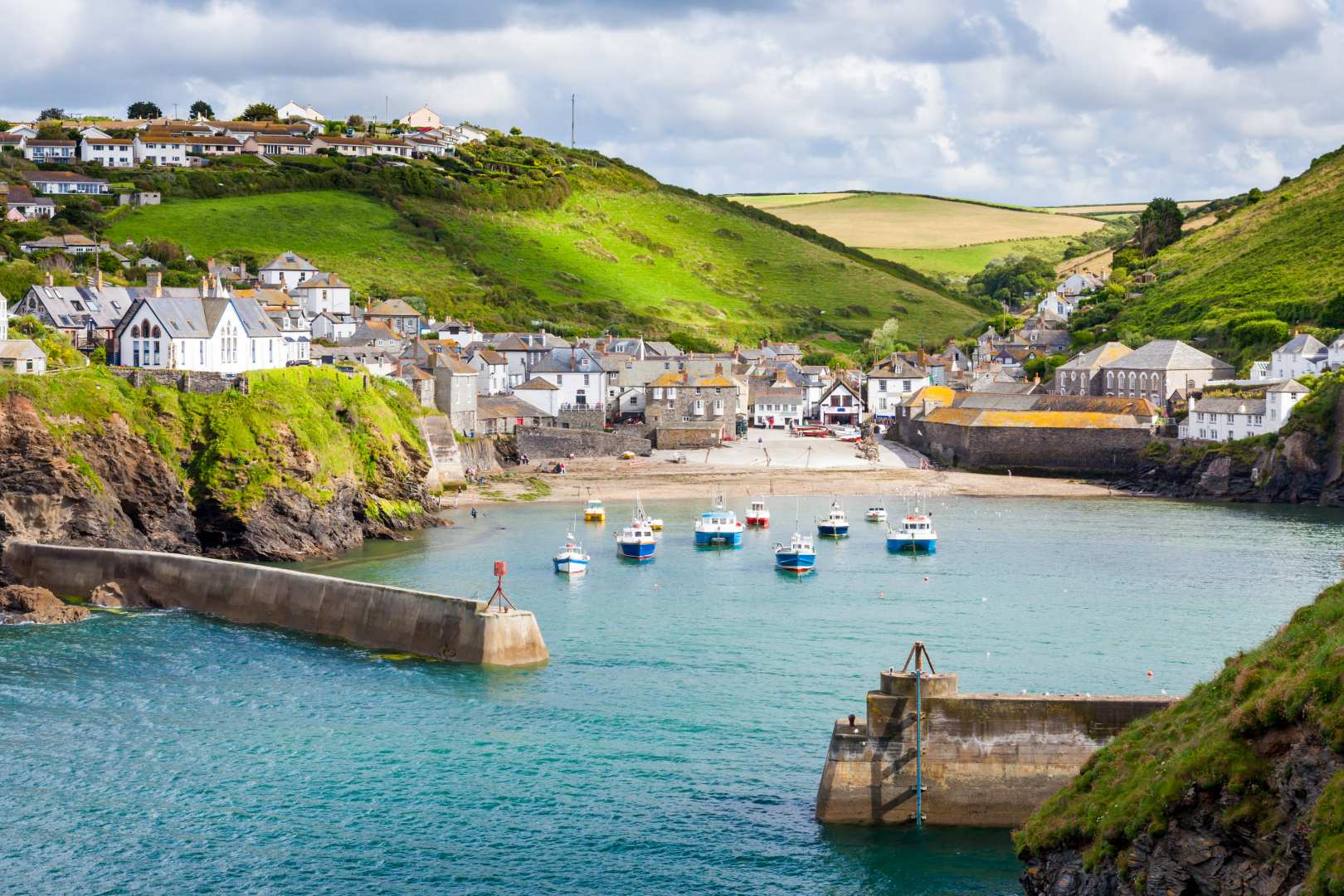 South West Coast Path
An epic walk along the coastline of Cornwall, Devon, Somerset and Dorset.
3 to 12 nights
630 miles
Easy to Demanding / Strenuous
From £335 per person
About the trail
At 630 miles (1,008 km) in length, the South West Coast Path is Britain's longest waymarked footpath – and the ultimate challenge for any long distance walker. The route curls around the entire peninsula of Devon and Cornwall, rounds the south-western tip of England at Land's End, and follows the southern shore through the dramatic scenery of Dorset.
Although we provide some gentler itineraries, expect stiff climbs on jaw-dropping coastal trails; mile after mile of sea views; and plenty of pasties and cream teas enjoyed in quintessential Cornish towns.
So that you can pick your favourite area to walk (or string together several!) we have split the South West Coast Path into ten stages.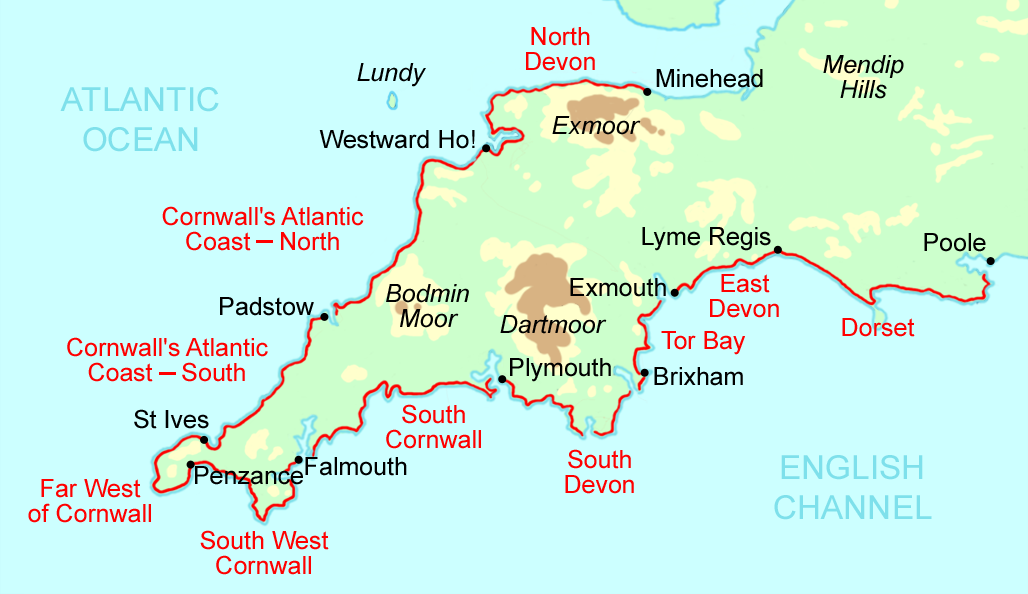 Scroll down to select a walking holiday covering your favourite stage.
We also offer a choice of short breaks along the path, as well as a circular walking holiday round the Land's End Peninsula, which you can find on the South West Coast Path Short Breaks page.
Customer reviews from the South West Coast Path
"Weather was glorious and scenery very beautiful. All went very smoothly."

Mrs Horrocks, UK
"Very well organised thank you."

Mr Hackett, UK
"We had a great time - generally excellent B&B's and flawless baggage transfer."

Mrs Knowler, Canada
"It is very beautiful, rugged country."

Mr Stallings, USA
"I really enjoyed my holidays, very well organised. I saw beautiful landscapes, beautiful beaches with white sand and a very clear sea, colour turquoise. I met very nice people and the weather was very nice. A lot of sun, hot and often a blue sky."

Miss Bonin, France
"Our favourite part of the route was the amazing, beautiful Cornish beaches - one after another after another!"

Mr Stallings, USA
"It was just as brilliant as the last four. For one of our party this was her first walking holiday and she is just as keen as me to book again. I don't think we could pick out one as there were so many beautiful places along the way. For myself I was most looking forward to seeing the Lulworth Cove area and it did not disappoint."

Mrs Chopra, UK
"Overall very good service, very good tour, everything was fine."

Dr Quassdorf, Switzerland
"Yes, it was a challenging walking holiday with spectacular scenery. My bags were flawlessly delivered on time to each and every destination. I have to complement Christine and team in their flexibility to tailor a holiday to suit my particular requests…"

Ms Pankopf, USA