Cotswold Highlights Trail
Explore the Cotswolds on a circular self-guided walking holiday from Chipping Campden. Accommodation, luggage transfer and custom holiday pack included.
Cotswold Highlights Trail
https://www.contours.co.uk/cotswold-highlights-trail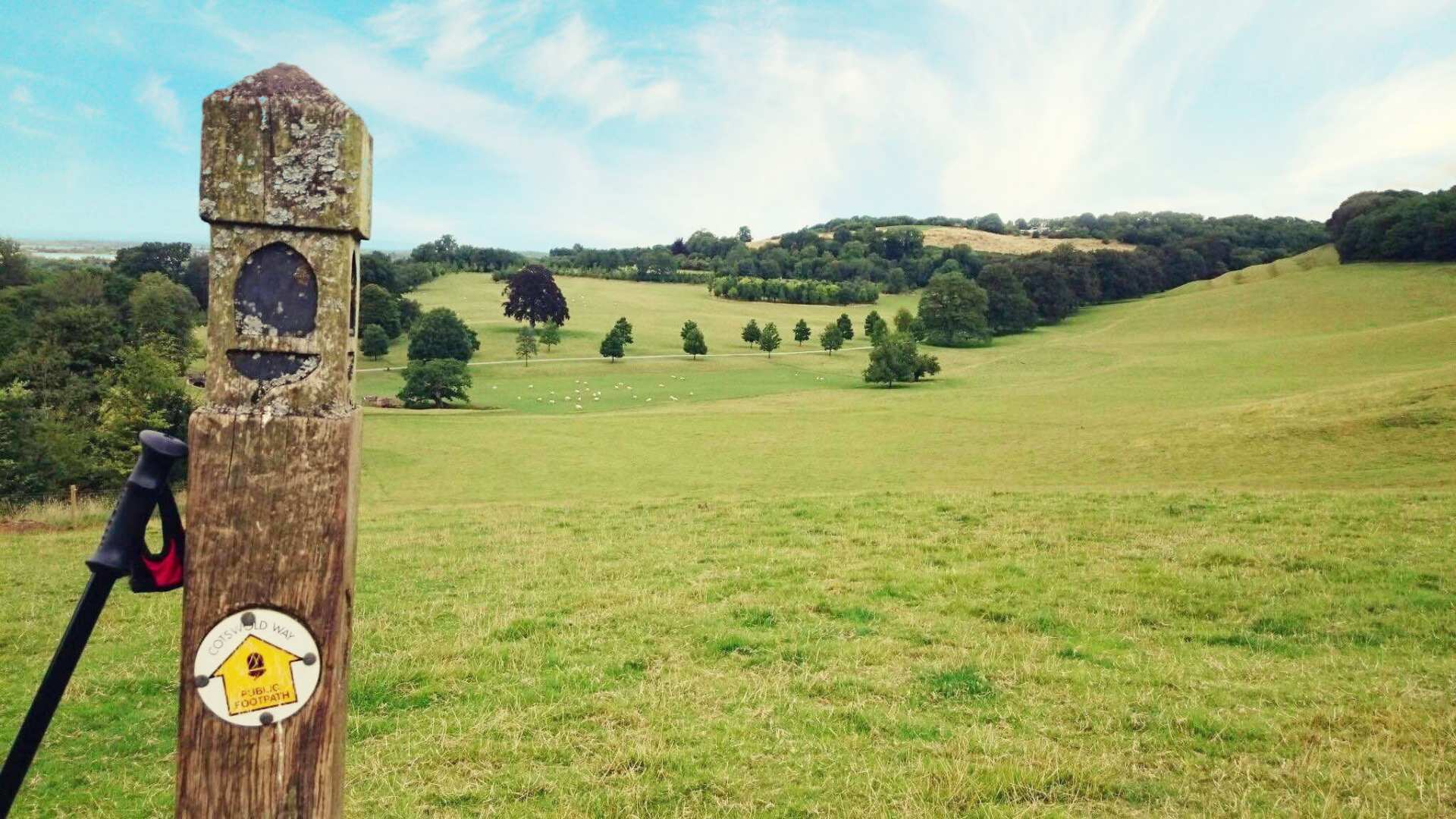 Circular Walks in the Cotswolds
A selection of circular walks through the beautiful countryside of the Cotswolds.
3 to 9 nights
27-60 miles
Easy to Demanding / Strenuous
From £365 per person
Strewn with countless pretty villages built by medieval merchants, the Cotswolds fulfils most people's idea of an idyllic English landscape. While walking in the Cotswolds, you will find neat fields, rolling green hills, ancient woodland and clear streams, combined with simple stone cottages and historical landmarks to create a truly unique picture of timeless beauty. Our selection of circular trails explores the scenery, settlements and stories that make the Cotswolds such a wonderfully special place to discover on foot.
Looking for the full Cotswold Way National Trail? Click here.
Choose your route
Cotswold Highlights Trail

Cotswold Round

Cotswold Villages Trail

Cotswold Short Break
About this route
4 to 7 nights
45 miles
Easy to Demanding
2nd January to 24th December
Includes Dog-Friendly Tours
From £510 per person
Cotswold Highlights Trail
Beginning at the beautiful old town of Chipping Campden, this delightful circular walk links the show piece villages and towns that the northern Cotswolds is renowned for, including Stow-on-the-Wold, Winchcombe, Stanton and Broadway.
The Highlights trail cuts through the very heart of the Cotswolds and along the western edge of the Cotswold Hills, offering plenty of stunning scenery and varied landscapes to enjoy. Each wonderful town and village boasts its own unique history waiting to be discovered, such as the opulent Jacobean manor house in Stanway and the stunning gardens of Batsford Arboretum in Blockley, to name just a few.
| Code | Tour | Duration | Price per person | |
| --- | --- | --- | --- | --- |
| COTH1 | A circular trail beginning at Chipping Campden | 3 days walking | £510 | |
| COTH2 | A circular trail beginning at Chipping Campden | 6 days walking | £880 | |
| Code | Tour | Duration | Price per person | |
| --- | --- | --- | --- | --- |
| COTSB | A circular trail beginning at Bourton-on-the-Water | 2 days walking | £365 | |
Itinerary
What's included?
Extra nights?
Tour facts
Route profile
Travel info
Weather
Holiday Highlights
Start
Travel to Chipping Campden where your first night's accommodation will be booked
Day 1
Chipping Campden to Stow-on-the-Wold. 13.5 miles (21.5km) / 1552 ft (473 m) ascent
Day 2
Stow-on-the-Wold to Winchcombe. 13 miles (21km) / 1093 ft (333 m) ascent
Day 3
Winchcombe to Chipping Campden. 18 miles (28.5km) / 2369 ft (722 m) ascent
Finish
Depart from Chipping Campden after breakfast
Your Itinerary
This itinerary lists our preferred overnight stops for this tour. Sometimes there may be a shortage of available accommodation in a preferred location, in which case we will transfer you from the trail to your accommodation and back again at no extra charge. Overnight stops marked with a (T) will always require transfers as standard.
Overnight stops marked with an (L) have very limited accommodation, and therefore more often than not will also require a transfer, particularly on bank holidays and weekends. We will use non-transfer accommodation wherever possible.
The daily mileages quoted are average trail miles only and do not include the distance from the trail to your accommodation. We do not expect you to have to travel more than a mile from the trail to your accommodation in most cases; should your accommodation be further than this, transfers will be provided as standard if practical. A very limited number of stops will require you to travel on foot up to two miles off the trail, however these instances will be clearly communicated to you if applicable.
Further transfers may also be required due to some accommodations having a two-night minimum booking policy, especially at weekends.
Below are the additional costs that may apply depending on your requirements. Dog-friendly tours are subject to a Daily Dog Charge, which will be listed below if applicable. Our standard prices per person are based upon two people sharing a room; if you are on your own, or are part of a group but require a room of your own, then the Solo Traveller or Single Supplements apply respectively:
A note about transfers
£65.00 per person / per night
£55.00 per person / per night
You can add rest days at any of the overnight stops:
£65.00 per person / per night
Circular trail beginning at Chipping Campden
45 miles (71 km)
2nd January to 24th December
Holiday highlights
Exploring the narrow streets, ancient houses and thatched roofs of the many classic Cotswold towns and villages, including Winchcombe, Stow-on-the-Wold and Broadway.
Beginning and ending your walk in Chipping Campden and spending time uncovering its many hidden gems.
Passing through the heart of the Cotswolds Area of Outstanding Natural Beauty and admiring the stunning landscapes along the way.
What's included?
4 nights' accommodation in en-suite rooms (where available) in selected B&B's, hotels, inns and guesthouses along the trail, or a short distance away via taxi provided at our expense.
Breakfast each day.
Door to door luggage transfer.
Maps with the route marked on and a guidebook or route notes describing the trail.
An information pack containing an itinerary, instructions on how to find your accommodation each night and a kit list.
Detailed travel instructions on how to get to the start of your holiday and back from the end of it.
Extra Nights & Rest Days
An extra night is the perfect way to explore the sights and sounds of the Cotswolds.
Many people choose to have an extra night in Chipping Campden. It is the loveliest, best preserved and most historically important of all the Cotswold towns. Buildings of interest include the open-sided Jacobean Market Hall, built to shelter stallholders from all weathers; the Town Hall; the 14th century Woolstaplers Hall, where the fleeces were sold and which now houses the town's museum. Opposite this is the magnificent Grevel House built in 1380. St James' Church is one of the best examples of a Cotswold 'wool' church and contains the largest memorial brass in the county, dedicated to William Grevel, 'the flower of the wool merchants of all England'.
Next to the church is the gateway and onion-topped lodges of the old manor of Campden. The manor itself was destroyed during the Civil War. Nearby, on a raised pavement, stands a superb row of Almshouses built during the reign of James I in stunning symmetry.
Stow-on-the-Wold is an attractive town with many good antiques shops and art galleries, while Winchcombe is another popular choice for a rest day. It is a charming small town with two or three inns, many attractive old Tudor houses, cottages with roses clambering over their porches and a fine church containing an altar cloth worked by Catherine of Aragon, Henry VIII's first wife. Forty-five grotesque gargoyles, each representing a local character from the 1460's adorn its outer walls. Winchcombe is also a good base for exploring Sudeley Castle.
You can add rest days at any of the overnight stops:
£65.00 per person / per night
Tour Facts
Total distance: 44.5 miles (71 km)
Duration: 4 nights, 3 days walking
Minimum daily distance: 13 miles (21 km)
Maximum daily distance: 18 miles (28.5 km)
Code: COTH1 Grade: Demanding
Season: 2nd January - 24th December
Start of holiday: Chipping Campden
End of holiday: Chipping Campden
Route Profile

Travel Information
Useful information and travel links that will assist you in your plans to travel to the start of the holiday and back from the end of it are sent to you with your full tour pack. A summary is given below:

By Air - Most convenient major city and international airports are Bristol and Birmingham.

By Rail - The nearest rail stations to the start of the trail (Chipping Campden) are either Honeybourne (about 5.5 miles away) or Moreton-in-Marsh (about 6.5 miles away).

By Bus - There is no bus service from/to Honeybourne, so a taxi would be required. There is a bus service between Moreton-in-Marsh and Chipping Campden Monday to Saturday only, but this is very infrequent at times, so a taxi may be a better option and essential on a Sunday.

From London - Trains run from London Paddington station to Honeybourne and Moreton-in-Marsh . A taxi/bus will then be required to Chipping Campden.

Return To The Start - The Cotswold Highlights walk is a circular tour beginning and ending in Chipping Campden.
Weather Information
To find out more about the weather forecast for your chosen holiday's general location, please see the following websites:
MetCheck - This website allows you to look up detailed weather information for specific locations as far as six months in advance.
Met Office - This website shows regional area forecasts a few days in advance, with a general UK forecast description of up to 30 days in advance.
Mountain Forecast - This website shows what the forecast is like up on specific hills and fells, and offers forecasts a few days in advance.
Customer reviews from the Cotswold Highlights Trail
"Overall a wonderful walk."

Ms Lundquist, USA
"Had a wonderful walking holiday so thank you very much."

Mrs Woodward, UK
"We had stunning weather and great accommodations."

Mr Rowe, USA
"It was a wonderful experience through beautiful landscape, quaint villages, and nice accommodations. We appreciated the hotel and transportation arrangements."

Mrs Johnson, USA
"Enjoyed the holiday very much. Wish I had booked for a longer walk!"

Mr Jenkins, Australia
"Excellent route information."

Mr Schouten vd Velden, Netherlands
"I enjoyed the walking very much and was sad to have to stop. It was very well organised and the route explained."

Ms Meldrum, Canada
"The first two days were pretty good and the luggage transfer was well executed."

Mr Buhaly, USA
"All the arrangements were excellent and the walking was great. We've never been disappointed with any of the holidays we've booked with Contours. Luggage transfers couldn't have been better."

Mrs Wilson, UK