by Melody Evans

It's been almost three years since the Contours Team last took part in their annual Emergency Training days (thanks to the pandemic-that-shall-not-be-named), so we were thrilled to finally get back out on the trails together in October for some much-needed team bonding and skill building exercises. Here's how we got on: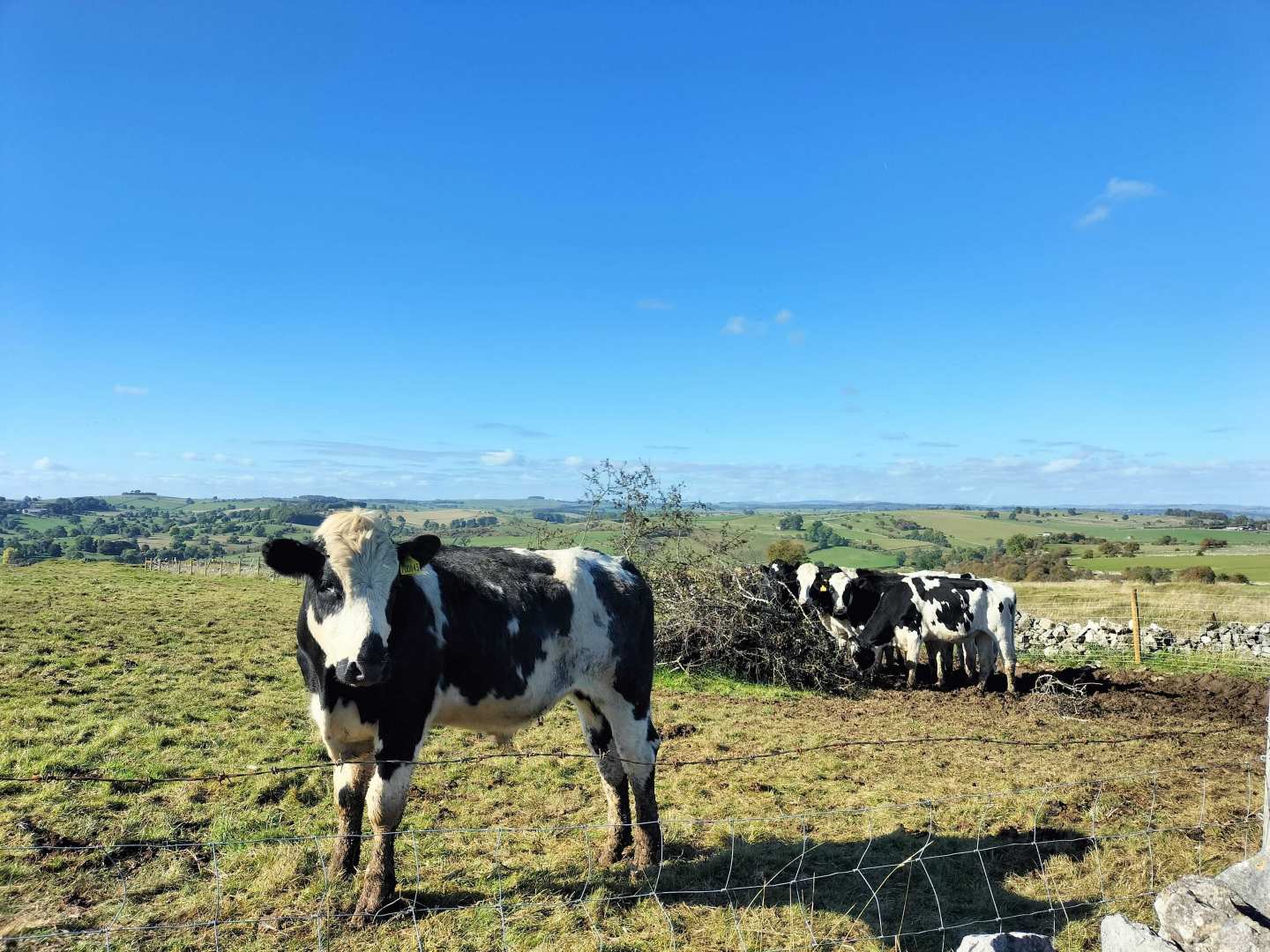 When a plan comes together
Customer Service reps Ben and Rich headed up the planning phase of the training walk, which involved identifying a route for the teams to follow and writing an orienteering-style quiz to encourage teamwork and observational skills:
Ben: When we plotted the walk, we knew we wanted to use a route that we offered to our customers, that featured a mix of scenery and terrain, history and nature. We needed a route the whole office could enjoy, and the Limestone Way ticked all the boxes. Rich is most familiar with this walk; he has a good story about a spectacular, death-defying fall from his bike on that trail.
Rich: We settled on a 5-mile loop from Bonsall, ending next to the Fountain Tea Rooms (coffee and cake would serve as ideal encouragement!) The route used fair, year-round suitable trails, and included an interesting section through some old mines to test navigation skills. In addition, we created a quiz for the team to complete along the way, asking questions relating to notable points on the map and the ground.
Ben: Rich's fiendishly brilliant crossword puzzle deserves to go into a newspaper – my favourite clue had to be "pigs and cows might learn a thing or two here", relating to Study Farm.
Rich: And with that, we were ready to send out the rest of the crew, with the hope that the weather would be kind enough for everyone to enjoy the walk under blue (well, maybe grey!) skies.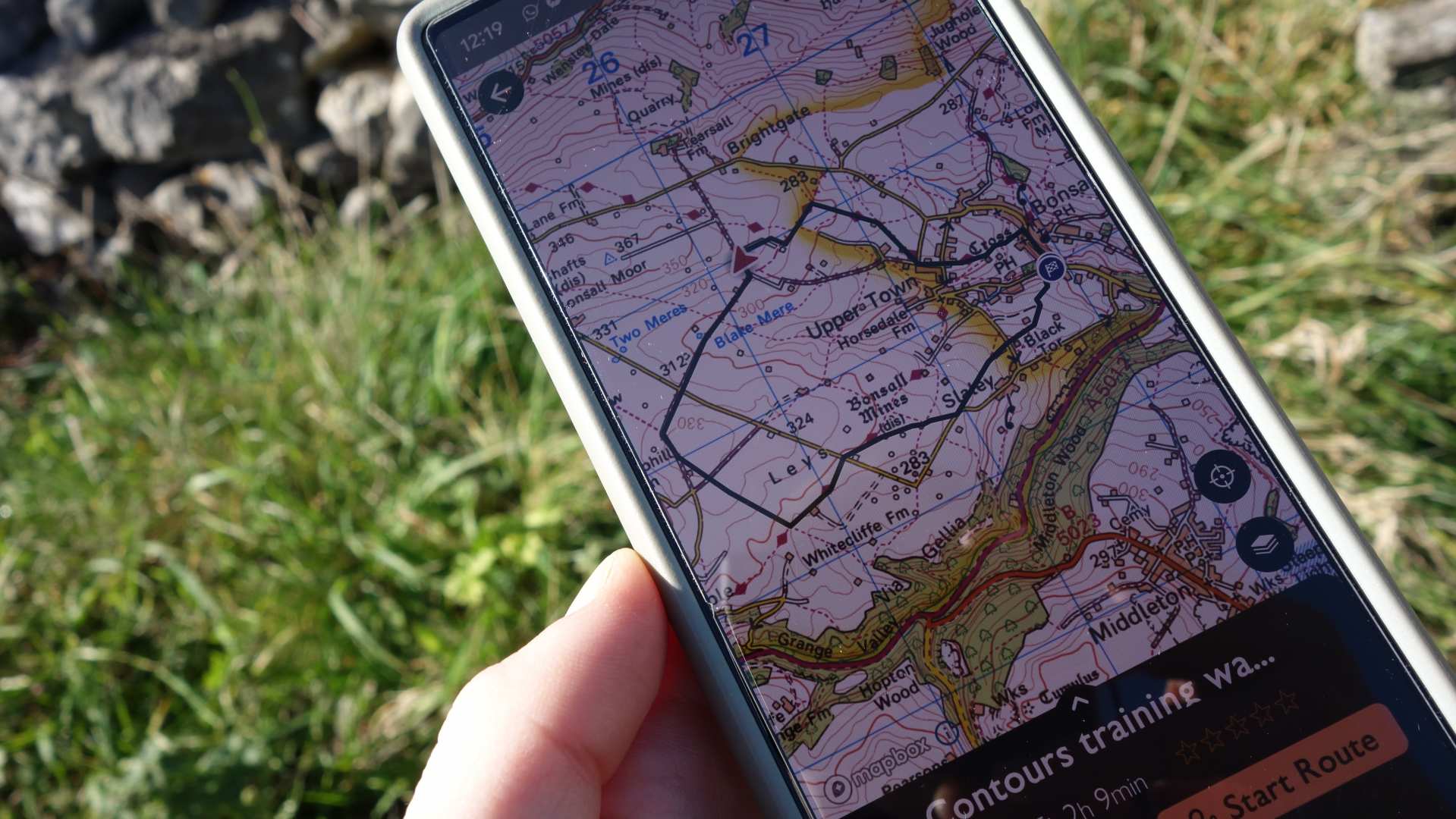 Release the teams!

With the route set, the office was split into three teams that would take turns walking the trail. We relished the opportunity to escape into the great outdoors for the afternoon, and enjoyed the chance to explore the local area while reconnecting with colleagues:
Gosia (Database Team): It was great to be able to do a training walk again – it was wonderful to spend time together outside the office, meeting horses and working as a team. Walking together with colleagues gives us time and space to chat and enjoy each other's company, which has always been very important to me.
Hayley (Tour Pack Team): I think my favourite moment from this year's walk was having some cows moo back to us, though I can't remember why we started mooing in the first place? Maybe it was the weather; it was a surprisingly hot day for October, and I quickly regretted not bringing a cap with me!
Becky (Finance Team): I really enjoyed the trail walk this year; we all worked well as a team and even though the weather was windy in some parts, the views were spectacular!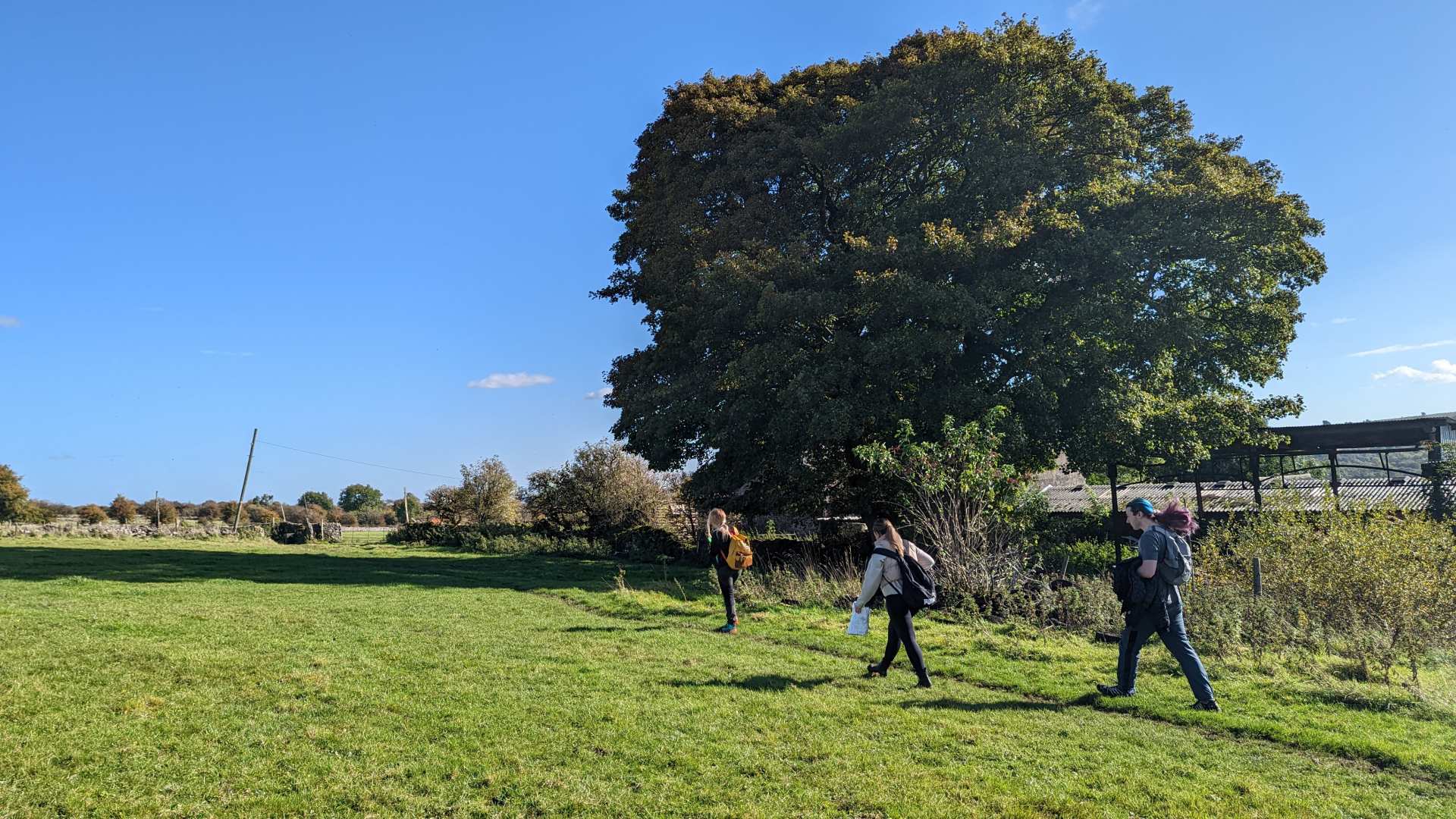 Contours, we have a problem!
While out on the walk, each team makes two calls to the office to simulate customer emergencies – one to explain that they were lost, and another claiming a group member was injured. This allows the rest of the staff to practise their response to these scenarios and strengthen their customer service skills:
Alex (Head of Operations): I had a thoroughly enjoyable time on the training walk, spotting interesting fungi and chatting to the local cattle, which incidentally set the theme for our practice emergency. Well done to the in-office squad for handling our bizarre cow-based injury call!
Jolita (Office Manager): The training walk is one of my highlights each year, and this year was extra special after a three-year delay! I enjoy testing the staff's knowledge back in the office – our injury scenario was a tad extreme, wherein our colleague Finn had gotten stuck in a stile and broken their leg – but they dealt with it very professionally while we enjoyed a well-overdue catch up in the beautiful Derbyshire scenery.
Finn (Booking Team): I had missed doing the training walks over the last couple of years so getting back out with the team was lovely. Having snapped my leg in a stone stile, the office team were calm and collected when sending a rescue helicopter to my aid. 10/10 would break my leg again.
Disclaimer: No Finns were harmed during the course of this training.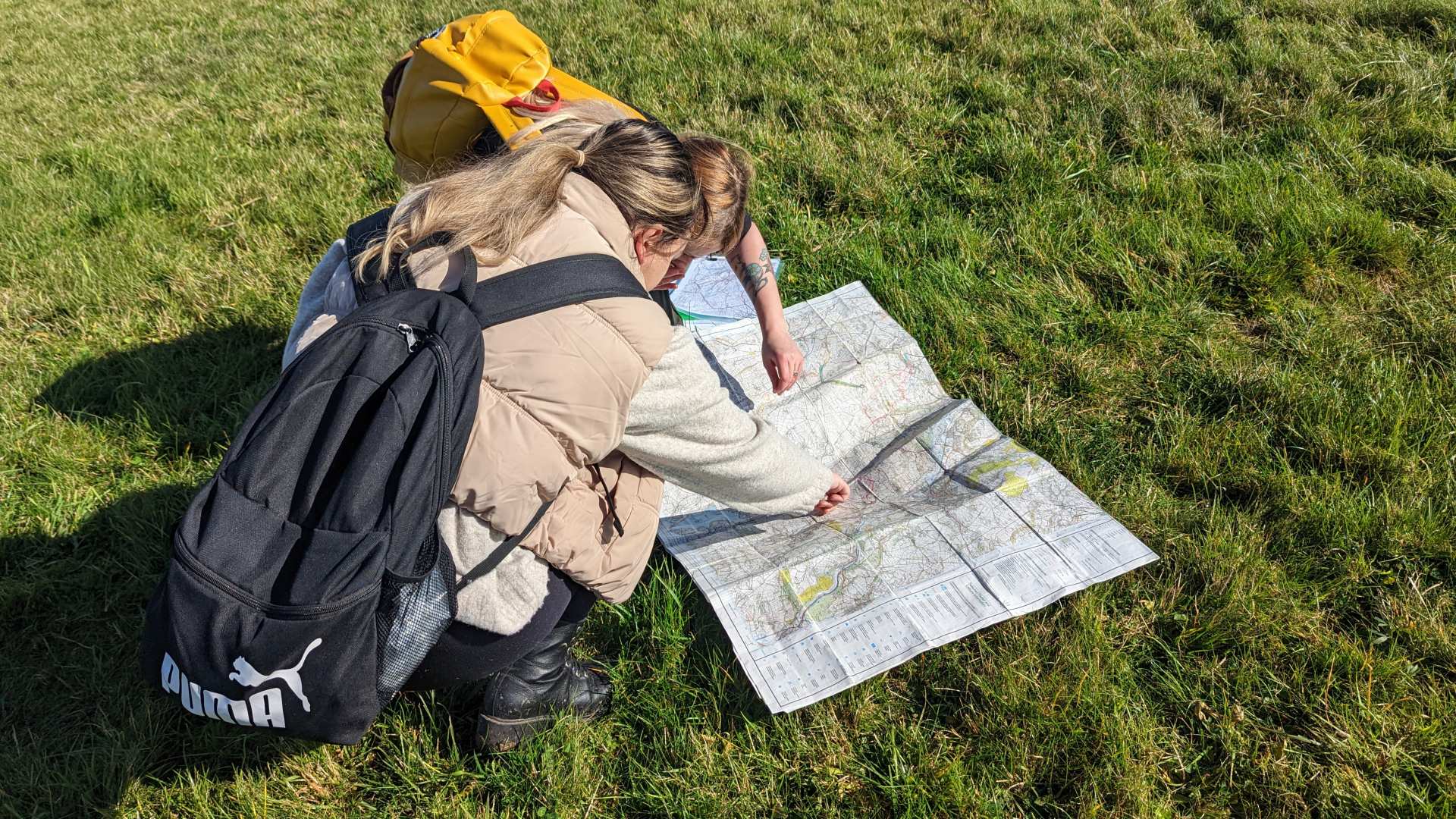 You don't have to be mad to work here… we'll train you!

Due to the large time frame since our last training days in 2019, several of our staff members experienced this team building event for the first time. Here is what some of our newest recruits had to say:
Angie (Booking Team): I thoroughly enjoyed my first team building adventure as a member of Contours Holidays. It was so lovely spending time in nature with colleagues and practicing our map reading skills in a real scenario. After a busy first season for myself, this was a great way to get to know everyone a little better and do something different.
Claire (Customer Services Team): As a 'newbie', I found it really helpful to get to know colleagues a bit better. There was a great team spirit, with everyone supporting each other. It was also useful to take an 'injury call' from another team on returning to the office – learning is better when you can put instructions into practise. I really enjoyed the quiz too – thank you to Ben and Rich for organising everything brilliantly!
Rebecca (Database Team): As I am usually the one writing route directions, it was a great opportunity to follow some for a change and see things from a customer's perspective. It was an insightful experience, combining map and compass reading, and we were greeted by many sheep and cows along the way!
Julie (Tour Pack Team): From a business point of view, it was helpful to roleplay emergency situations, but from a personal point of view, I enjoyed chatting to my colleagues and learning more about them, such as discussing holidays, families, various hobbies, our pets and much more!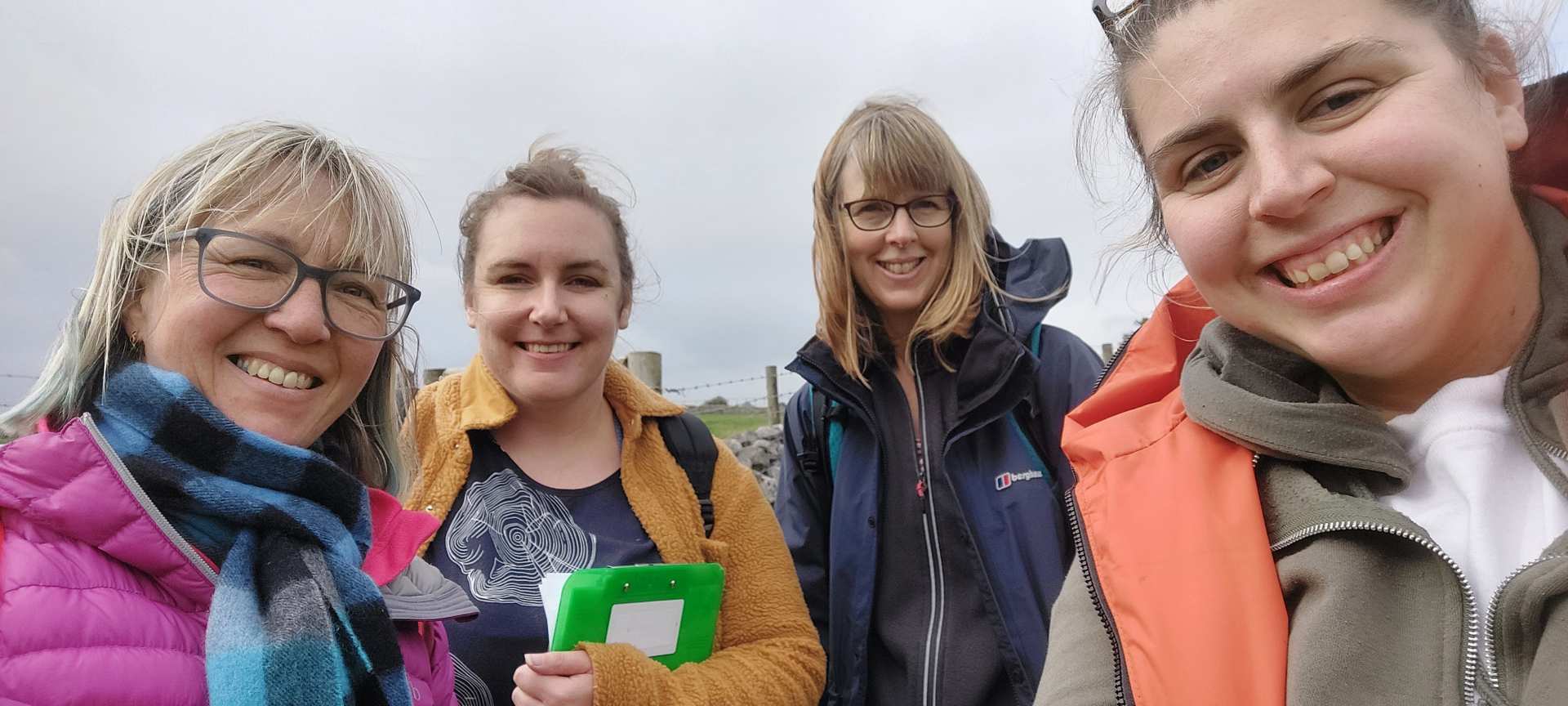 Reap the rewards
For the team, we know this is not simply a fun day of lovely scenery and imaginative distress calls – the skills we develop and the relationships we build during training have a positive impact on our work and greatly influence the smooth running of the business as a whole:
Christine (Head of Customer Services): This exercise is always a highlight in the staff calendar, with great excitement in the office in the run up to it – after all, who wouldn't like to be paid to go out and walk in the beautiful Peak District and learn essential skills at the same time?
Tana (Marketing Team): For me, it was lovely to reconnect ​with everyone in the office again after so long. These positive interactions increase morale and encourage a productive and efficient workplace. That's how we provide such a high standard of service to our customers.
Sam (Booking Team): It's easy to take your surroundings for granted, so it was nice to spend some dedicated time outdoors in our local area. We really enjoy the opportunity to take the afternoon to get to know each other better, improve our map reading skills, practice handling calls, and most importantly, see some sheep.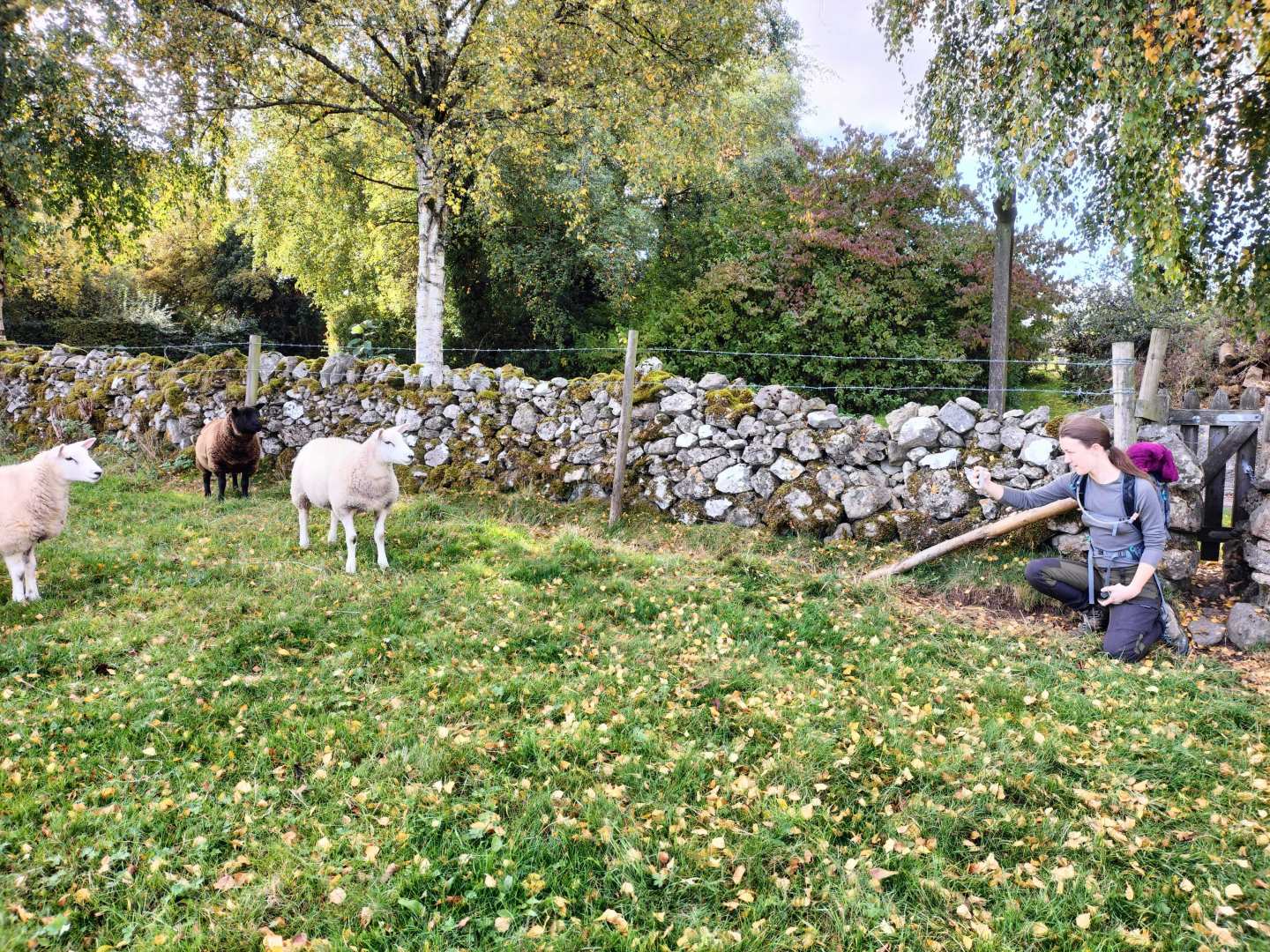 To read more about our annual training pre-lockdown, see our 2019 Emergency Training blog.