by Beth Pipe

We all know the feeling. Christmas lunch has been devoured and we're all sprawling peacefully when some bright spark suggests a walk. Tempting as it may be to wallow in your pit of sprouty bliss, a few miles in the fresh air will do you a world of good, and give you the perfect excuse to polish off a cheeseboard and half a tin of Quality Street in the evening.
This is not the time for hill top adventures, this is the time for a fabulous family stroll, with little in the way of navigating and lots of magnificent views. Here are our top suggestions.
Easedale Tarn
While everyone else is heading for the lake, you can head for the hills. There's a well-signposted and easy-to-follow track out of the village and up to the tarn.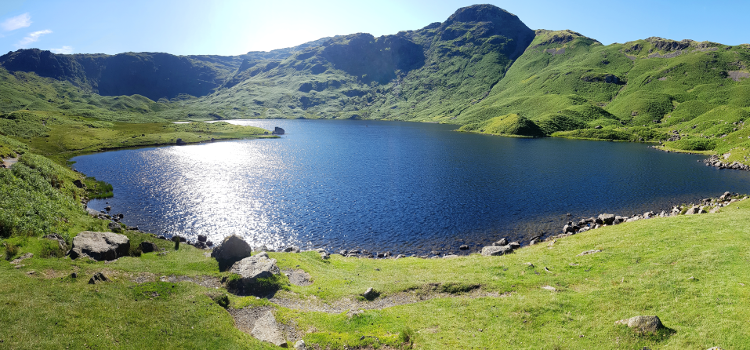 Along the way you'll cross interesting bridges, pass stunning waterfalls and be surrounded by (fingers crossed) snow-topped fells. There are usually plenty of Herdies around to brighten the day still further.
Once you're up at the tarn, have stone skimming contest, walk all the way around or take some Christmas cake and Prosecco up for an al fresco afternoon tea. Perfect!
Wonderful Windermere
Although Windermere is England's longest lake, there aren't many places where you can walk along its shoreline. But if you drive or take the ferry over to Sawry, you can wander north along the shores for as far as you fancy. It's a big, broad, track, perfect for pushchairs, wheelchairs or taking your new bike out for a spin. No navigation to worry about, so you can spend the walk arguing about who has the best festive sweater.
If you make it all the way up to Wray Castle, reward yourself with the other half of the tin of Quality Street.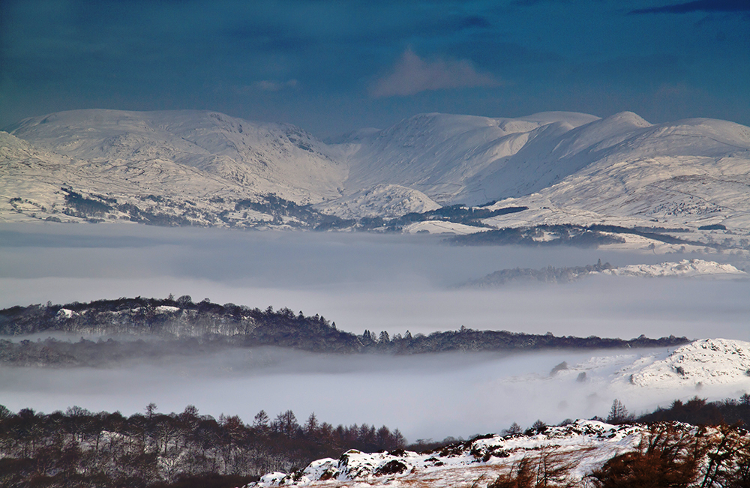 Cockshot viewpoint, Keswick
Obviously there are some big walks around Keswick, with equally big views, but Cockshot Woods and its viewpoint punch well above their weight. In fact, the views here are so good that Cockshot featured as a 'viewing station' in a guide to the Lakes from 1778. Our ancestors wouldn't have admired the view directly, though. They would have stood with their back to the view and looked at it in a special mirror.
There's an easy footpath from the landing stages, and wonderful woodland to explore along the way. There's also bound to be a pub open in town once you're done, and chances are they'll have a roaring log fire going, just for you.
Humphrey Head
This is way down on the south coast but well worth a visit. Humphrey Head is a magnificent limestone headland jutting out into Morecambe Bay and, at low tide, you can walk up and over the headland and then back along the shore. It is petty muddy in places, but that's part of the fun!

The headland's not too high but affords panoramic views across the bay — you can even see Blackpool Tower on a clear day. It's reputedly where the last wolf in England was shot and the top tip for picnics is to head for the limestone outcrops right on the very tip. Just stunning.
Lune Valley Ramble
Kirkby Lonsdale is popular all year around and it's easy to see why. There are lots of cosy pubs to hide away in and plenty of stunning views and history to enjoy. Ruskin's View and Devil's Bridge are the main draw, but the Lune Valley Ramble (clearly marked on OS Maps) is an excellent family walk – although do be mindful after heavy rain. As with most rivers, the going can get more challenging.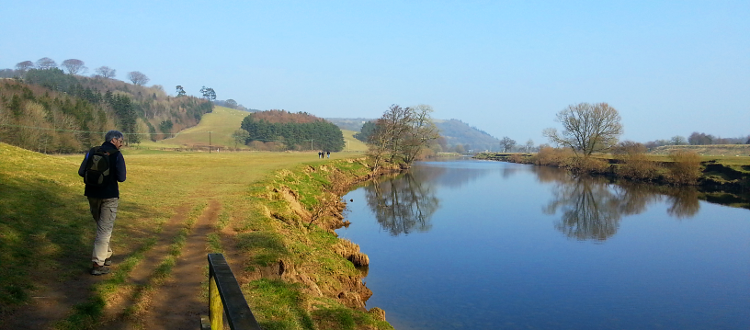 Once you're back in town, take a wander along the tiny alleyways and back lanes to discover more tucked away gems, and pack a flask of hot soup to enjoy on the picnic benches next to Devil's Bridge.