Kennet and Avon Canal
Hike along the Kennet and Avon Canal at your own pace on a full self-guided walking holiday. Accommodation, luggage transfer and custom holiday pack included.
Kennet and Avon Canal
https://www.contours.co.uk/kennet-and-avon-canal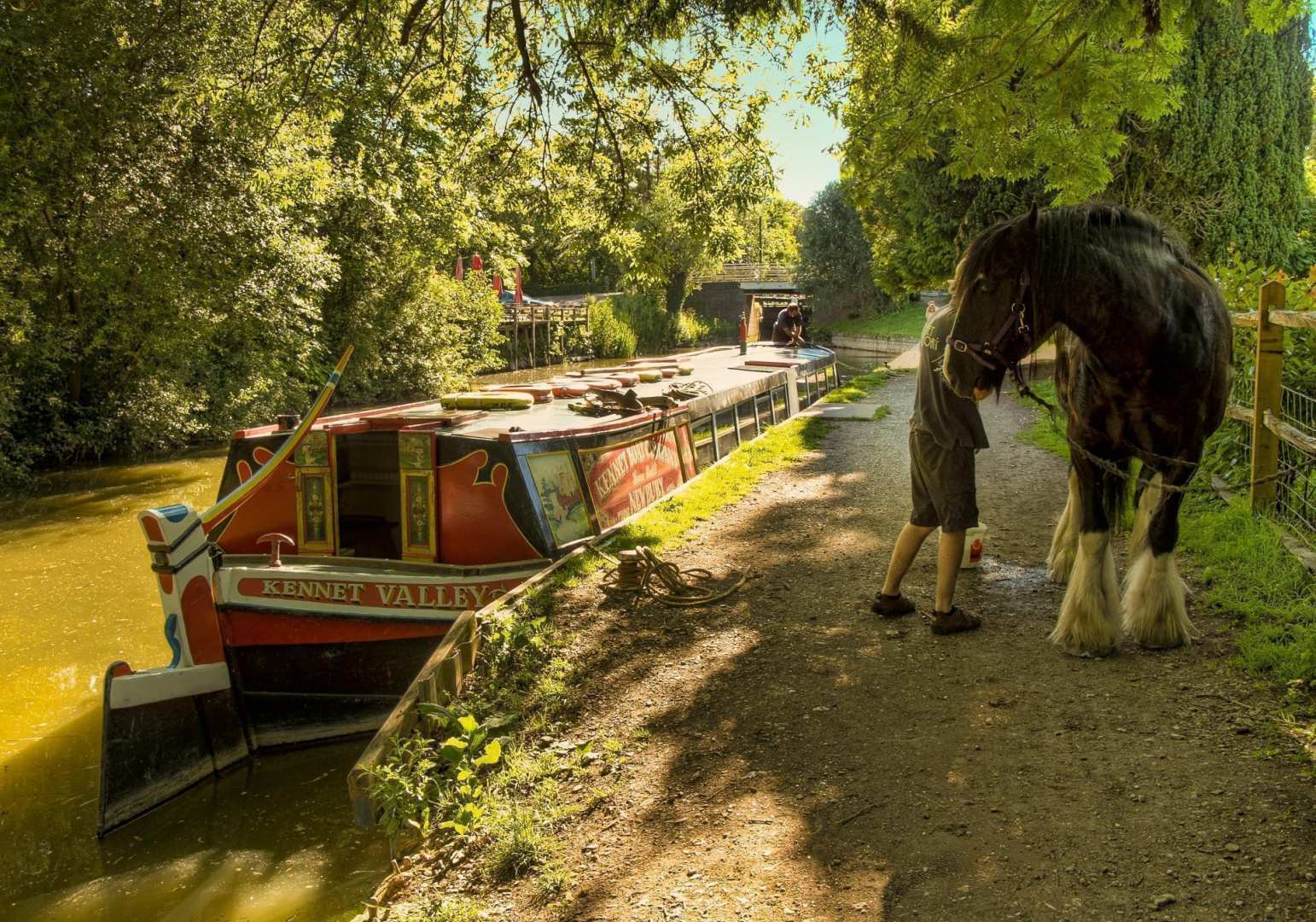 Kennet and Avon Canal
A tranquil, low-level walking holiday from Reading to Bristol, enjoying beautiful waterside views throughout.
6 to 14 nights
96 miles
Easy / Moderate to Demanding
From £720 per person
About this route
The full Kennet and Avon Canal walking trail enjoys 95 miles of gentle canal towpaths and easy paths. The route stays close to the River Avon as it meanders through the North Wessex Downs from Reading to Bristol. Along the way you will find plenty of beautiful scenery, as well unique insights into England's industrial history. The walk passes the Caen Hill flight of locks and the ornate aqueducts at Avoncliff and Dundas, to name a few enticing sites. The route also visits the iconic Roman city of Bath – a UNESCO World Heritage Site – and Bristol's vibrant floating harbour. With all this and more to discover along the way, this trail has something for everyone to enjoy.
Reading to Bristol
96 miles (154 km)
2nd January to 24th December
Wandering at your own pace along well-laid, clear paths through quintessentially English countryside, with wonderful views throughout.
Counting all 105 canal locks along the route and learning about the amazing industrial history of this waterway.
Exploring the magnificent architecture in Bath, as well as the range of facilities and attractions on offer in Bristol.
| Code | Tour | Duration | Price per person | |
| --- | --- | --- | --- | --- |
| KAC1 | From Reading to Bristol | 5 days walking | £720 | |
| KAC2 | From Reading to Bristol | 7 days walking | £960 | |
| KAC3 | From Reading to Bristol | 9 days walking | £1200 | |
| KAC4 | From Reading to Bristol | 13 days walking | £1680 | |
Itinerary
What's included?
Extra nights?
Tour facts
Route profile
Travel info
Weather
Start
Travel to Reading where your first night's accommodation has been booked
Day 1
Reading to Newbury. 19.5 miles (31.5km)
Day 2
Newbury to Crofton(T). 16 miles (25.5km)
Day 3
Crofton(T) to Devizes. 19.5 miles (31.5km)
Day 4
Devizes to Bath. 23 miles (36.5km)
Day 5
Bath to Bristol. 18 miles (28.5km)
Finish
Depart from Bristol after breakfast
Your Itinerary
This itinerary lists our preferred overnight stops for this tour. Sometimes there may be a shortage of available accommodation in a preferred location, in which case we will transfer you from the trail to your accommodation and back again at no extra charge. Overnight stops marked with a (T) will always require transfers as standard.
Overnight stops marked with an (L) have very limited accommodation, and therefore more often than not will also require a transfer, particularly on bank holidays and weekends. We will use non-transfer accommodation wherever possible.
The daily mileages quoted are average trail miles only and do not include the distance from the trail to your accommodation. We do not expect you to have to travel more than a mile from the trail to your accommodation; should your accommodation be further than this, transfers will be provided as standard.
Below are the additional costs that may apply depending on your requirements. Dog-friendly tours are subject to a Daily Dog Charge, which will be listed below if applicable. Our standard prices per person are based upon two people sharing a room; if you are on your own, or are part of a group but require a room of your own, then the Solo Traveller or Single Supplements apply respectively:
A note about transfers
£60.00 per person / per night
£45.00 per person / per night
You can add rest days at any of the overnight stops:
£65.00 per person / per night
£75.00 per person / per night
What's included?
6 nights' accommodation in en-suite rooms (where available) in selected B&B's, hotels, inns and guesthouses along the trail, or a short distance away via taxi provided at our expense.
Breakfast each day.
Door to door luggage transfer.
Maps with the route marked on and a guidebook or route notes describing the trail.
An information pack containing an itinerary, instructions on how to find your accommodation each night and a kit list.
Detailed travel instructions on how to get to the start of your holiday and back from the end of it.
Extra Nights & Rest Days
For many walkers, the Kennet and Avon Canal offers far too many interesting sights to take in without adding an extra night or two to stop and explore further. We can arrange for you to do this at any of our overnight rest stops.
As an example, we would recommend Reading as a good choice for an extra night, and would also give you chance to prepare before embarking on your journey. The town's extensive history can be discovered in Reading Museum, which is housed in the Victorian Gothic Town Hall, and there are plenty of other examples of historical architecture to find here too. As well as this, Reading also boasts a full range of services and amenities, including restaurants, pubs, shops and tea rooms to enjoy.
Devizes is another tempting option in which to spend a rest day. This market town offers a range of services and has a number of interesting sites to visit. For those interested in brewing, the Wadworth Brewery Visitor Centre is certainly worth a look, whereas budding historians would enjoy the Wiltshire Heritage Museum and St John?s Church, as well as seeing the privately-owned Devizes Castle, built on the site of a former Norman stronghold.
The UNESCO World Heritage City of Bath would also be a great place for an extra night or two if you wish to explore the local area more thoroughly. This Georgian spa town's origins can be traced back to the Iron Age, and so boasts a vast amount of history to learn about while exploring magnificent buildings such as Bath Abbey and the iconic Roman Baths. There are also a few great circular day walks out into the local countryside, as well as a variety of shops, eateries and activities available, catering to every taste and ensuring that everyone has a wonderful stay.
You can add rest days at any of the overnight stops:
£65.00 per person / per night
£75.00 per person / per night
Tour Facts
Total distance: 96 miles (153.5 km)
Duration: 6 nights, 5 days walking
Minimum daily distance: 16 miles (25.5 km)
Maximum daily distance: 23 miles (36.5 km)
Code: KAC1 Grade: Demanding
Season: 2nd January - 24th December
Start of holiday: Reading
End of holiday: Bristol
Route Profile

Travel Information
Useful information and travel links that will assist you in your plans to travel to the start of the holiday and back from the end of it are sent to you with your full tour pack. A summary is given below:

By Air - The most convenient major city and international airports are London Heathrow, London Gatwick, Bristol and Cardiff.

By Rail - There is a rail station at the start of the trail (Reading). There is a choice of stations at Bristol. Bristol Temple Meads or Bristol Parkway - depending on the location of your accommodation.

By Bus - Various bus services run to Reading and from Bristol.

From London - Trains run from London Paddington station to Reading.

Return To The Start - The easiest way to return to the start of the trail, is to take the train from Bristol to Reading.
Weather Information
To find out more about the weather forecast for your chosen holiday's general location, please see the following websites:
MetCheck - This website allows you to look up detailed weather information for specific locations as far as six months in advance.
Met Office - This website shows regional area forecasts a few days in advance, with a general UK forecast description of up to 30 days in advance.
Mountain Forecast - This website shows what the forecast is like up on specific hills and fells, and offers forecasts a few days in advance.
Routes on this trail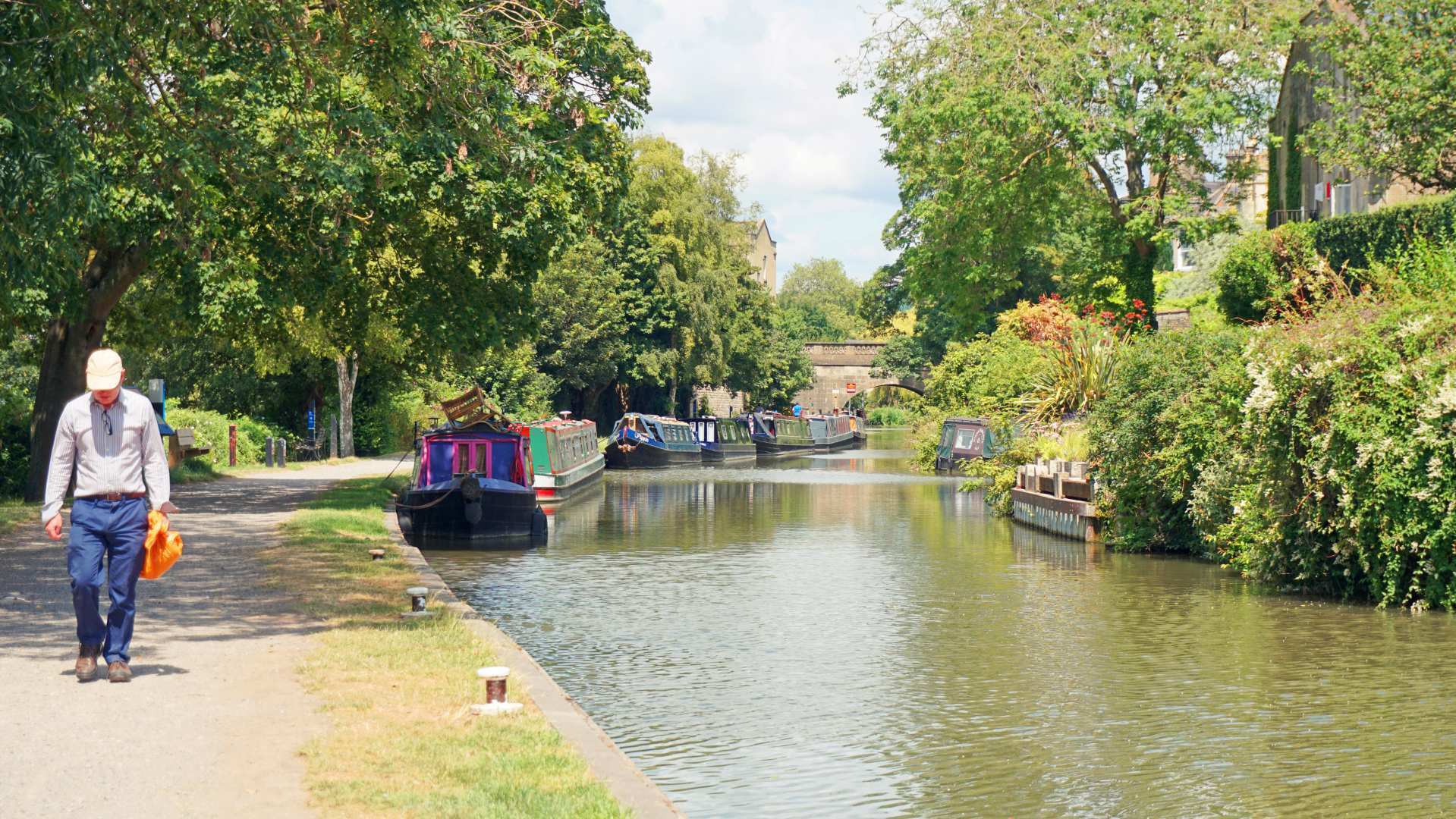 3 to 5 nights
23 miles
Dog friendly
A relaxing, obstacle-free walk from Devizes to Bath, guided by clear tracks and canal towpaths.
Find Out More
Customer reviews from the Kennet and Avon Canal
"The walk was challenging but so much fun. We often walked for hours without seeing anyone; just us, the ducks/geese/swans (and their babies) and the birds. Perfect. The walk was everything we wanted and more. Some of the route involved an almost non-existent path; nothing more than the canal bank. That added to the adventure. Would absolutely recommend, especially if someone wants an off-the-beaten-path experience."

Ms Burda, USA
"An enjoyable holiday."

Mr Mountford, UK
"This was an easy, relaxed walk with lots to see along the way."

Ms Matthews, USA
"From picking this holiday on the website, the personal attention given to our booking, the very complete holiday pack, all the b&b's and hotels we stayed in, the way the luggage transport is handled; this is the most relaxed way I can imagine booking a holiday and be sure our interests are in capable and caring hands."

Mrs Sanders, Netherlands
"Very well organised and instructions easy to follow. We are intending to book another walk with you next May."

Mr Farrington, UK
"Great trip! Wonderful time of the year."

Mrs Rodgers, USA
"Great countryside and interesting engineering of canals. Baggage and B&B all worked well."

Mr Styles, UK
"We enjoyed the walk very much, beautiful scenes, many locks and comfortable walking paths, even the weather was helpful."

Mr van der Meer, Netherlands